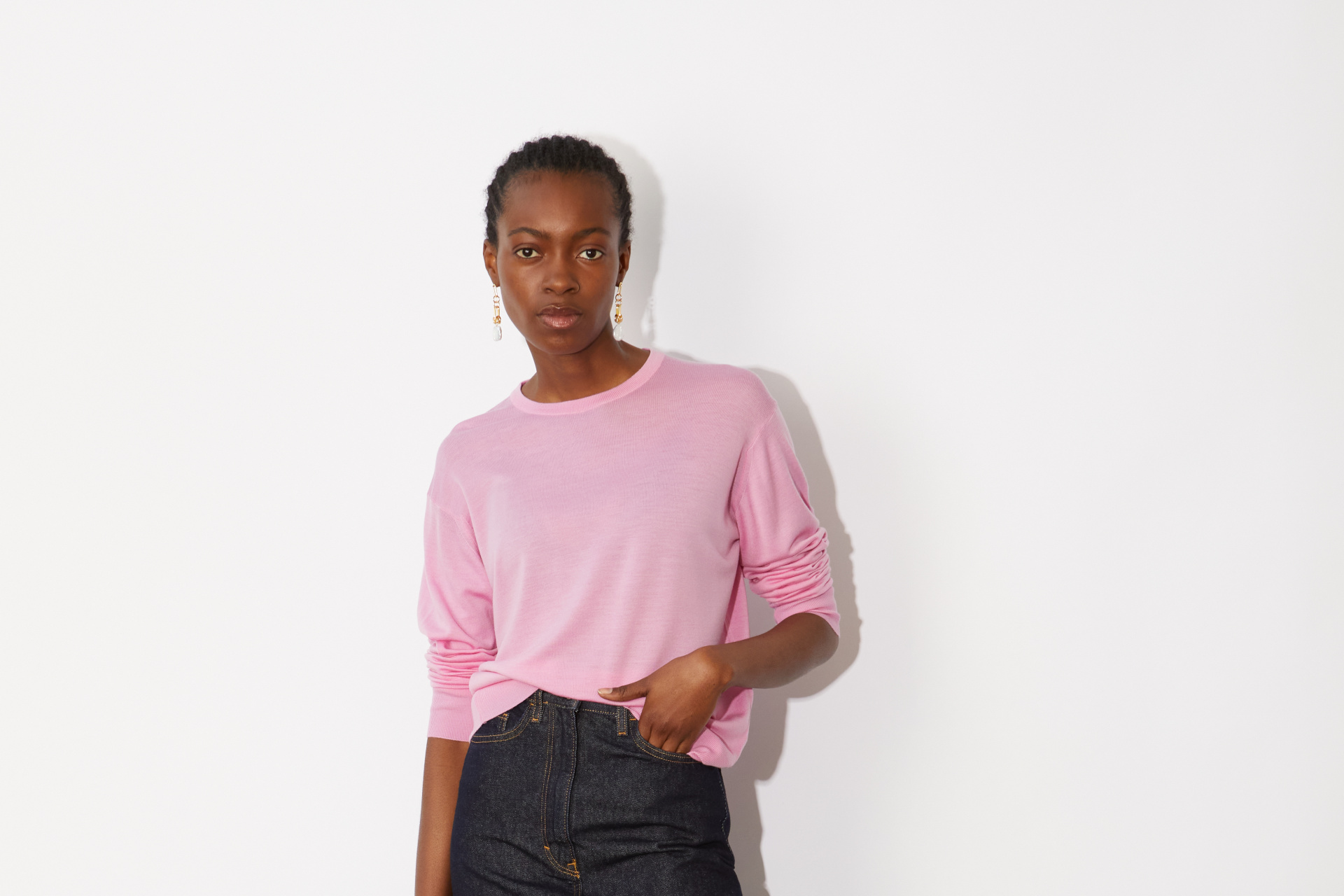 How Pink Became The Colour Of Summer
Bye bye, sage green – hello again, pastel pink
While there are an infinite amount of colours out there (some good, some bad), only few have achieved true icon status. This season, we're waving off lavender, shucking powder blue and saying 'so long' to sage green in favour of one Barbie-approved hue: pink. We've teamed up with John Smedley to help you think pink this summer; here's everything you need to know about 2023's trendiest shade.
The Country & Town House Responsible Buyers' Guide
How Pink Became The Colour Of Summer
Love it or hate it, pink is one of the most iconic colours out there. While today we couldn't imagine a world without the colour, it wasn't until the 17th century that the term 'pink' was coined, making it a fairly newer term as far as colour theory goes.
These days, pink can be found pretty much everywhere: from trendy home decor and the runway (see Valentino Pink, for inspiration) to new cinematic releases (here's everything you need to know about Barbiecore and the new Barbie movie). But why is everyone suddenly so obsessed with this particular shade?
'I think pink has a positivity and brightness which is really refreshing,' says Chloe Cooper, Head of Sustainable Design at John Smedley. 'It definitely lightens your mood when you wear it, which makes it really appealing if you're someone who is easily drawn to "happy" colours.
'Pink is also actually a very easy colour to wear. There are so many different shades, which means there's an option for every skin tone and occasion; the very palest pinks can become neutrals, while brighter shades provide a great dopamine pop.'
Traditionally speaking, pink is associated with sweetness, romance and femininity – but that wasn't always the case. The colour was seen as very masculine in the 1920s, and it seems that the boys are ready to reclaim pink for themselves in 2023.
'We have definitely seen pink become a more universal shade across our collection,' says Chloe. 'Men are approaching pink with confidence in 2023, and we've seen the colour grow in popularity over the past couple of seasons so that it's no longer viewed as a purely feminine option.
'Pink is a great complement to the more classic shades of navy and grey which make up the basic staple wardrobe pieces, as such a pink sweater or tee is an easy way to freshen up a classic look.'
John Smedley Thinks Pink
British knitwear brand John Smedley is getting ready for summer with a brand new shade of pink: Misty Rose. 'This is a new pink shade in our extra fine Merino Wool fibre,' Chloe tells us. 'As a light, bright shade it's the perfect transeasonal option, and makes a lovely layering piece for long summer evenings spent outdoors when the temperature may have just dropped slightly.'
Highlights from the new pink offering include the Lundy – 'our classic crew neck would be the ultimate layering piece; I often wear it as an oversized women's option, too' – as well as the Payton – 'our go to polo shirt option for summer; brighter colours are often easier to wear in more casual, short sleeved pieces, especially if people are new to wearing more colour.'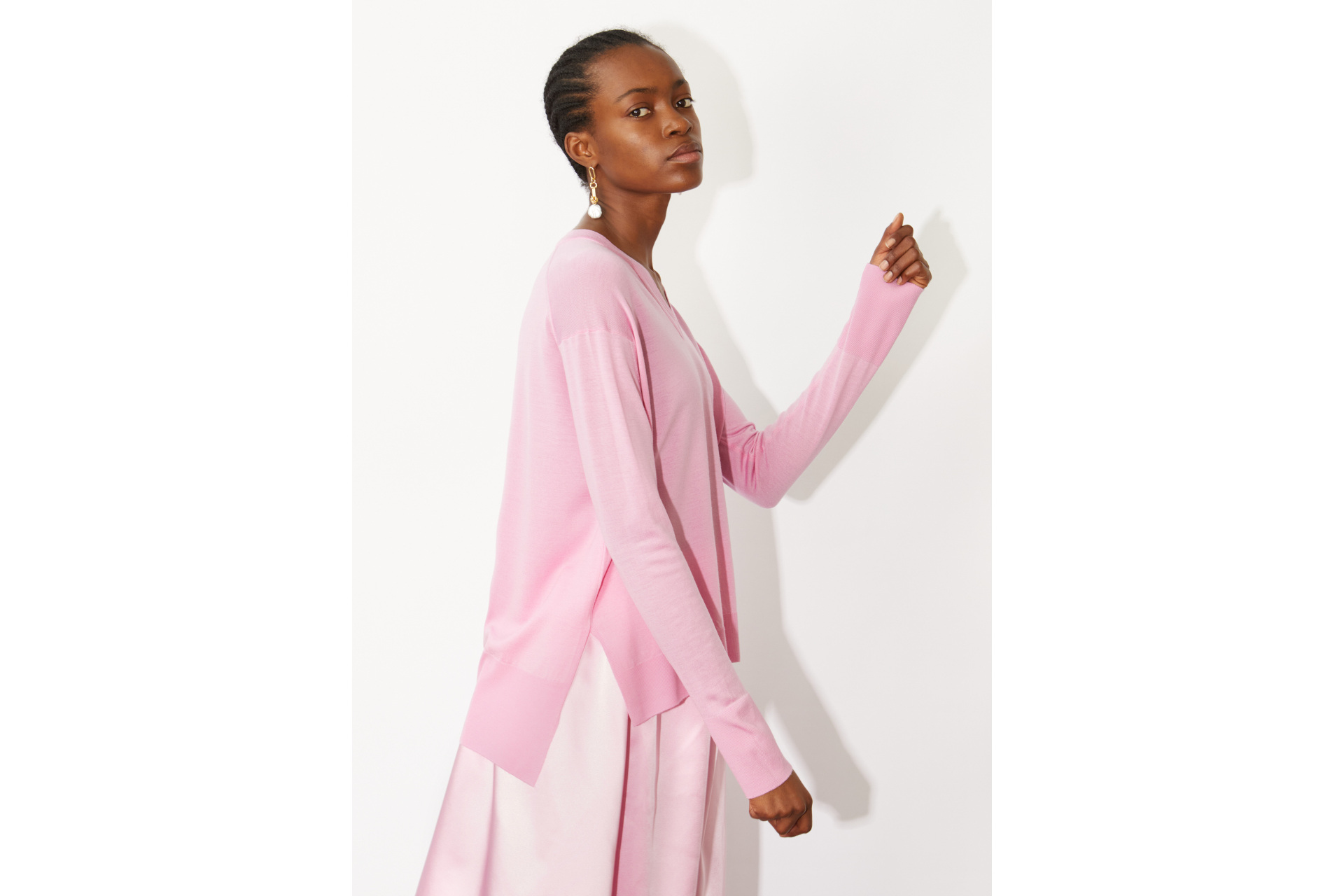 You can find Misty Rose scattered throughout John Smedley's collections, exclusively available online and in the brand's London stores. johnsmedley.com
John Smedley's Pink Picks For Summer 2023
EXPLORE
Discover more statement knitwear for men and women at johnsmedley.com
Featured image: John Smedley