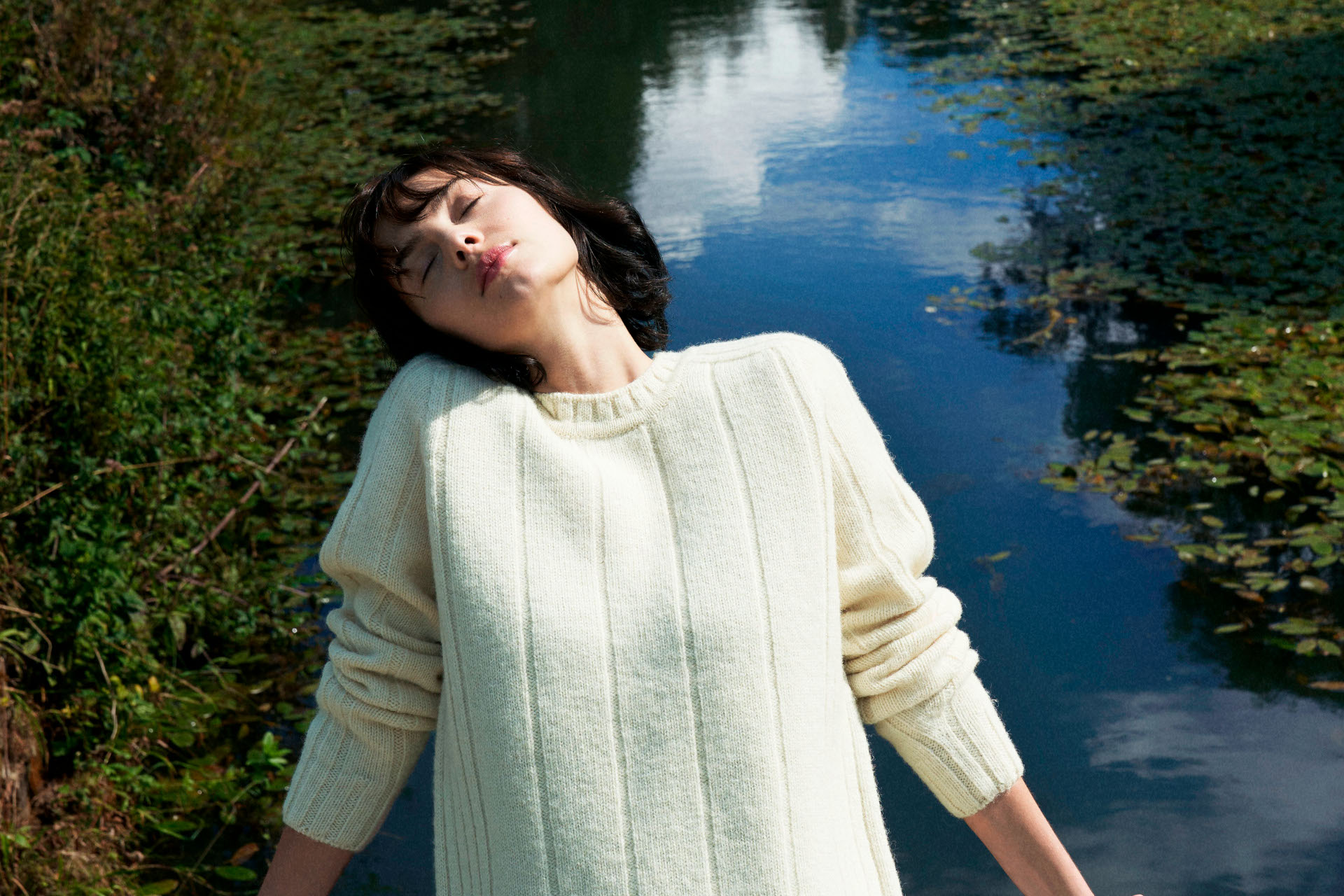 Spring Knit Staples To Add To Your Wardrobe This Season
---
Plus tips on how to make your knitwear work throughout the seasons
Now, we know what you're thinking: 'Knitwear? In spring?' While spring may have officially sprung in the UK, we're yet to experience the high temperatures of summer – which means our favourite jumpers, vests, cardigans and knitted tops are still on the cards for a few more months. See our edit of the best knitwear staples for spring below, as well as five ideas on how to wear your knits throughout the season.
The Country & Town House Responsible Buyers' Guide
Spring Knitwear Staples To Add To Your Wardrobe This Season
How To Wear Knits In Spring
We've teamed up with heritage knitwear label John Smedley to bring together some outfit ideas for your spring mood board. Having kitted out Brits with the finest knits since 1784, it's safe to say the team know a thing or two about making your knitwear sing throughout the seasons. Without further ado, here are five ways to wear your favourite knitwear in spring:
1. Short Sleeves
If bulky sweaters are the only thing that come to mind when you think of knitwear, think again. Finer knits are perfect for spring, especially when designed into short sleeve tees and shirts. This one from John Smedley has been knitted from Sea Island Cotton and features a jazzy check print and contrasting collar; perfect for smart casual dress codes and weekend adventures.
2. Sweater Vests
And now we have no sleeves at all; an unwavering trend for transitional weather, you can't really go wrong with a sweater vest. Whether worn over t-shirts and blouses of pared back with a sleek wide-leg pant (cue inspiration from John Smedley's Kerry Vest below), knitted vests can really elevate your spring wardrobe and allow for new outfit combinations you wouldn't usually find with longer sleeves.
3. Lightweight Long Sleeves
But that doesn't mean long sleeves are off the table for spring. If you prefer to keep your arms covered (or want to avoid the lingering chill from winter), opt for a fine, lightweight knit that will give you some breathability throughout the day – like the Anmer Pullover. As with any other long sleeve, it looks great with jeans, chinos and skirts. The perfect preppy chic staple.
4. Neutral Sweaters
Spring is indeed the season of unpredictable weather. But on days when it looks a little dreary, it's worth opting for layers rather than shrugging on your winter coat. Opting for a neutral coloured jumper – think shades of cream, beige or light grey – will not only give you a piece you can wear throughout the year, but one that will also go with any outfit. Our pick? John Smedley's unisex Cornwall Jumper, which looks great layered over turtlenecks or under blazers and denim jackets.
5. Stripes & Patterns
But even if minimal elegance is not your bag, there's no need to worry. Knitwear is also a great opportunity to play around with texture and pattern (there's a reason they're our go-to come Christmas), as well as more exciting colour combinations you wouldn't usually go for. A knitted tee with stripes, like John Smedley's Kitts Top, is a great wardrobe staple that you can centre many of your looks around.
EXPLORE
Discover more statement knitwear for men and women at johnsmedley.com
Featured image: John Smedley