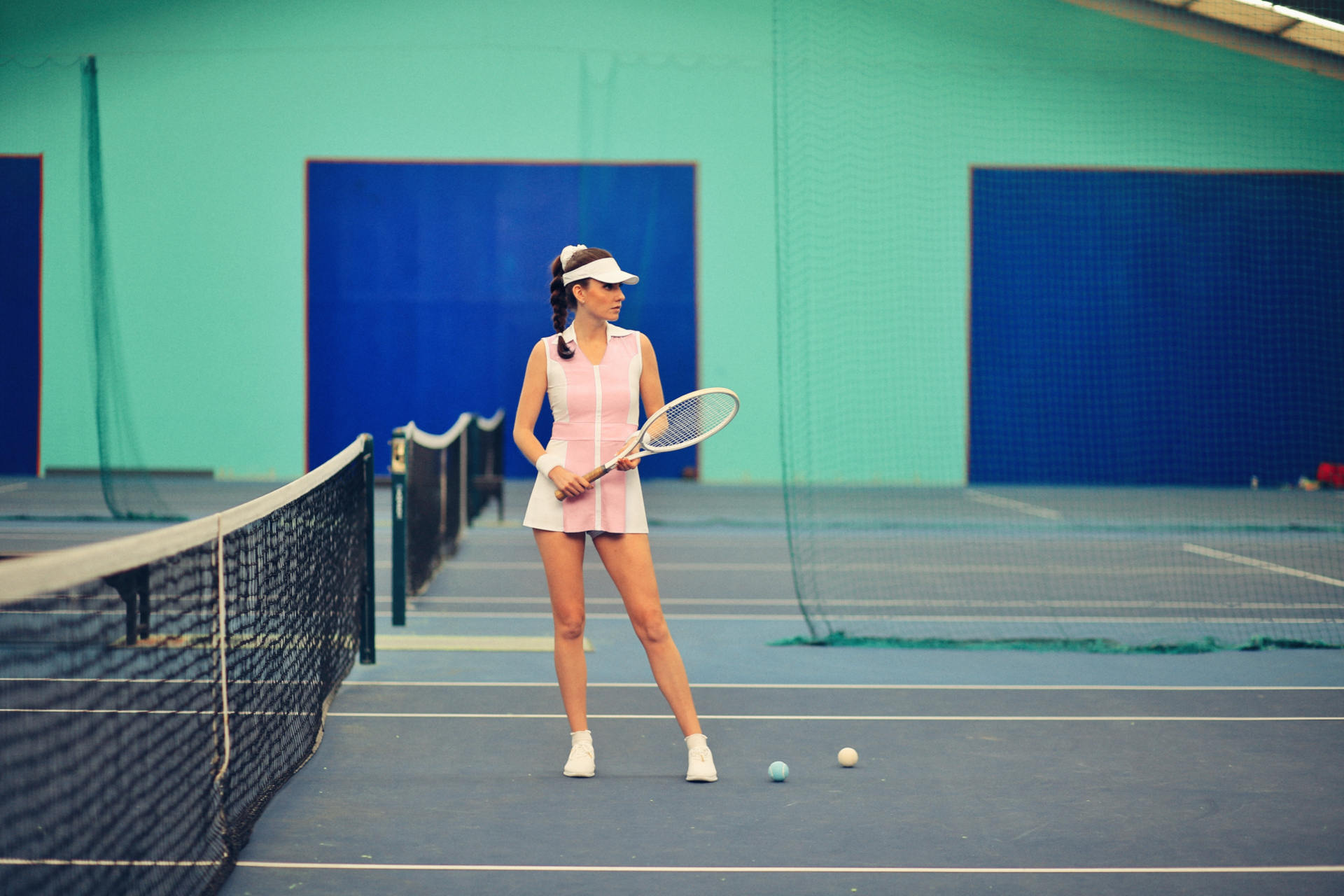 'Wimbledon is tennis': EXEAT Founder Laura Ward On Eco-Sport, Entrepreneurship & Court Trends
---
Meet the brand serving stylish sportswear
While football, rugby or shooting may come to mind when you hear the words 'British sports', we'd say the real top dog is tennis. Just look at Wimbledon. 'At 126 years old, it's the oldest, most prestigious tennis tournament in the world,' says Laura Ward, founder of EXEAT. 'It's the one player's get most excited about.' Ward, who launched her luxury tennis brand in 2021, has quickly built EXEAT into one of the world's leading court wear labels – breaking the mould by making activewear both eco-friendly and stylish. We sat down with Laura to talk about her journey with her brand so far, and how court style is set to change over the next few years. 
EXEAT Founder Laura Ward On Eco-Sport, Entrepreneurship & Court Trends
Hi Laura, thanks for joining us today! Can you please kick us off by introducing yourself and your brand?
I'm Laura Ward, the founder and Creative Director of luxury British tennis brand EXEAT. We're famous for disrupting the global court wear market with our ultra-chic, sustainable styles and we're currently the number one UK tennis apparel company in the world for women and in the top one percent of eco-friendly fashion brands globally.
What led you to starting up the EXEAT?
I hadn't picked up a tennis racquet for 20 years, but a work move to Paris saw me join a local tennis club to socialise and polish up my French. I wanted to look the part so went shopping for some beautiful new kit… which I soon discovered just didn't exist. Instead, I found rail upon rail of mass-market sports brands all doing the same homogenised, unflattering silhouettes in awful fabric. It felt worlds away from tennis' rich sartorial heritage, and I recognised there was a gap in the market to serve stylish female players with high-quality court wear fusing exquisite design with innovative sustainable fabric.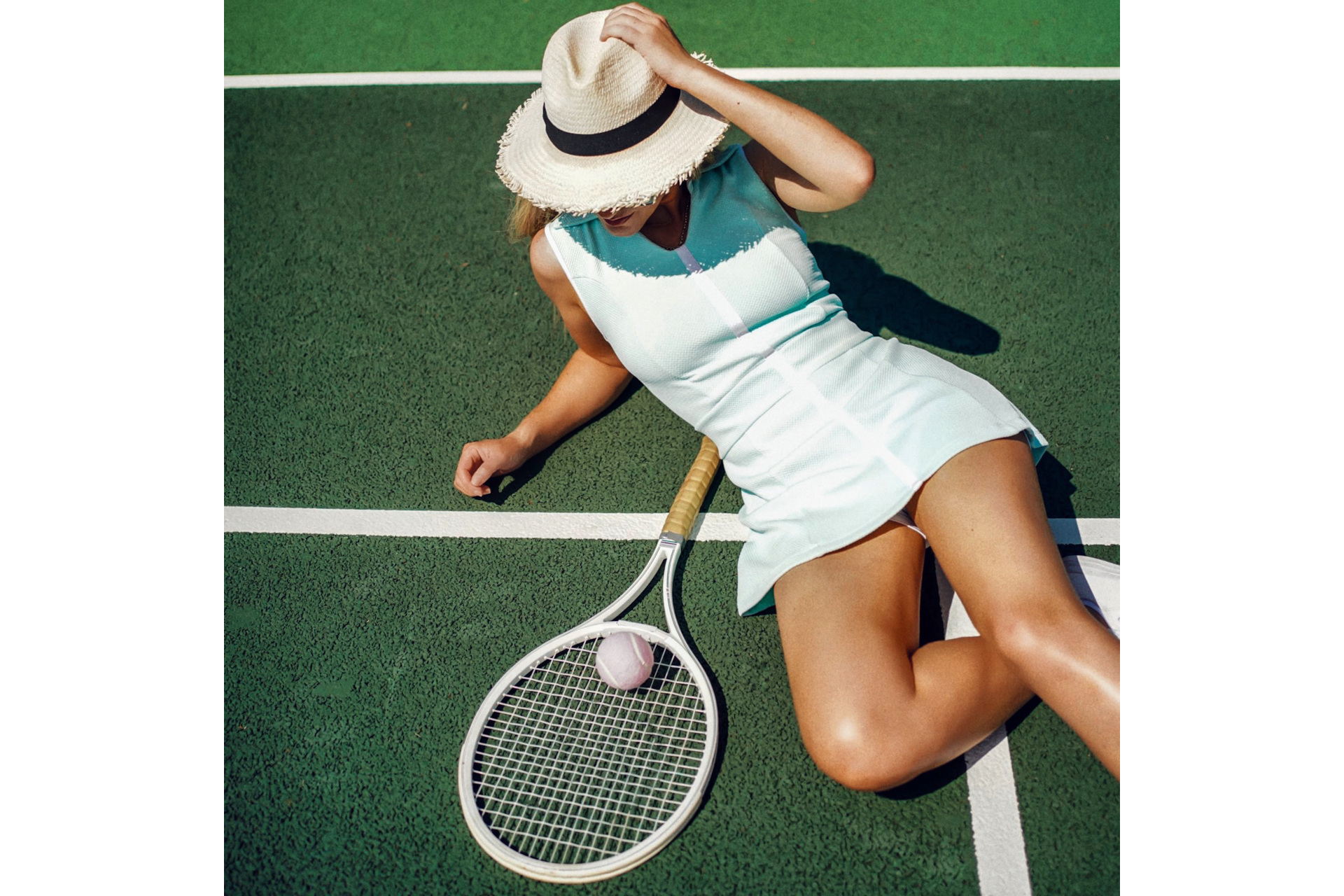 EXEAT has quickly become one of the most popular tennis apparel brands out there – with multiple awards under its (and your) belt to boot. What do you make of the response to EXEAT since its founding in 2021?
Winning Global Start Up of The Year and Start Up Entrepreneur of The Year has been fantastic, but the highest praise for us is that we've captured the imagination of our brilliant customers all over the world. Regularly, visitors to our website will purchase the entire collection in one go which proves the appetite for a better standard of tennis apparel, superlative British craftsmanship and sustainably-made products.
Can you share any proud 'pinch me' moments or tough challenges you've faced with EXEAT?
Being appointed UK Export Champion in 2023 by the British Government in recognition of EXEAT's international growth is a source of pride and some of the most fulfilling work I do. The role involves raising the profile of UK exporting among entrepreneurs and consulting with ministers to inform strategy. It's an area I am passionate about and helps future-proof the British economy.
The toughest challenge we've faced was re-patriating our garment manufacturing from Portugal to the UK. The fashion industry is notoriously secretive when it to comes to who the 'good' factories are, and it took us a year to find our factory partner… but it was worth the wait as we're now making our products alongside some of the most esteemed designers in the UK.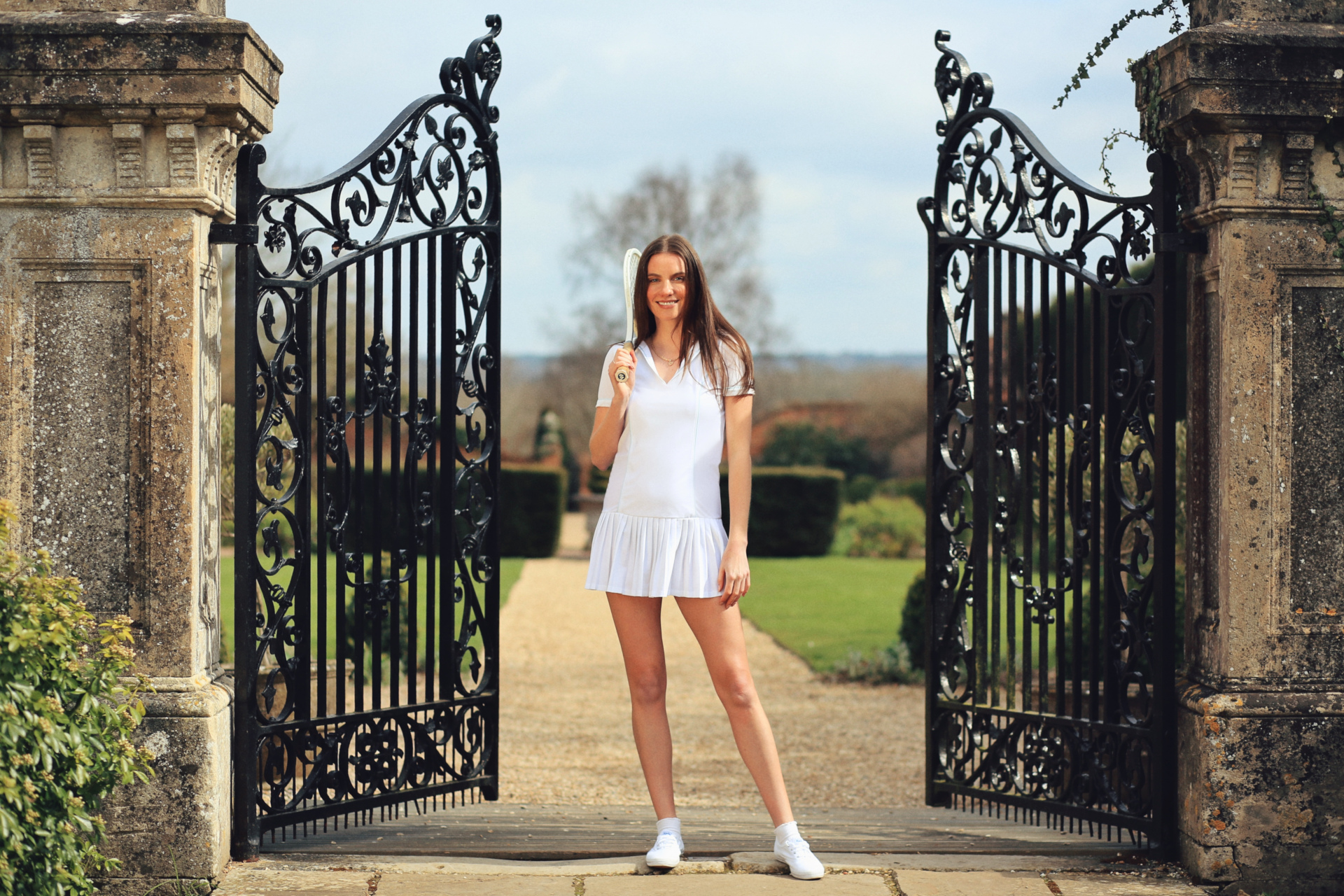 We hear you're on a mission to raise the game when it comes to creating fashion that is kind to the planet. How are you going about this?
EXEAT is in the top one percent of sustainable fashion brands globally and we care deeply about lessening our environmental impact. There are 'no-brainer wins' for us like using pioneering sustainable fabric made from recycled ocean plastics and textiles destined for landfill across our entire collection – which halves our carbon emission and water use – and then we have longer term goals like our pledge to achieve carbon net zero by 2024.
Did you have a green lightbulb moment, or did you always know you wanted to build a brand with sustainability in mind?
My background is advertising not fashion, so I entered the industry with fresh eyes and was immediately struck by just how appalling some areas of textile manufacturing are for the planet. I knew then and there that it was unforgivable as a new brand not to have sustainability baked into our DNA from launch.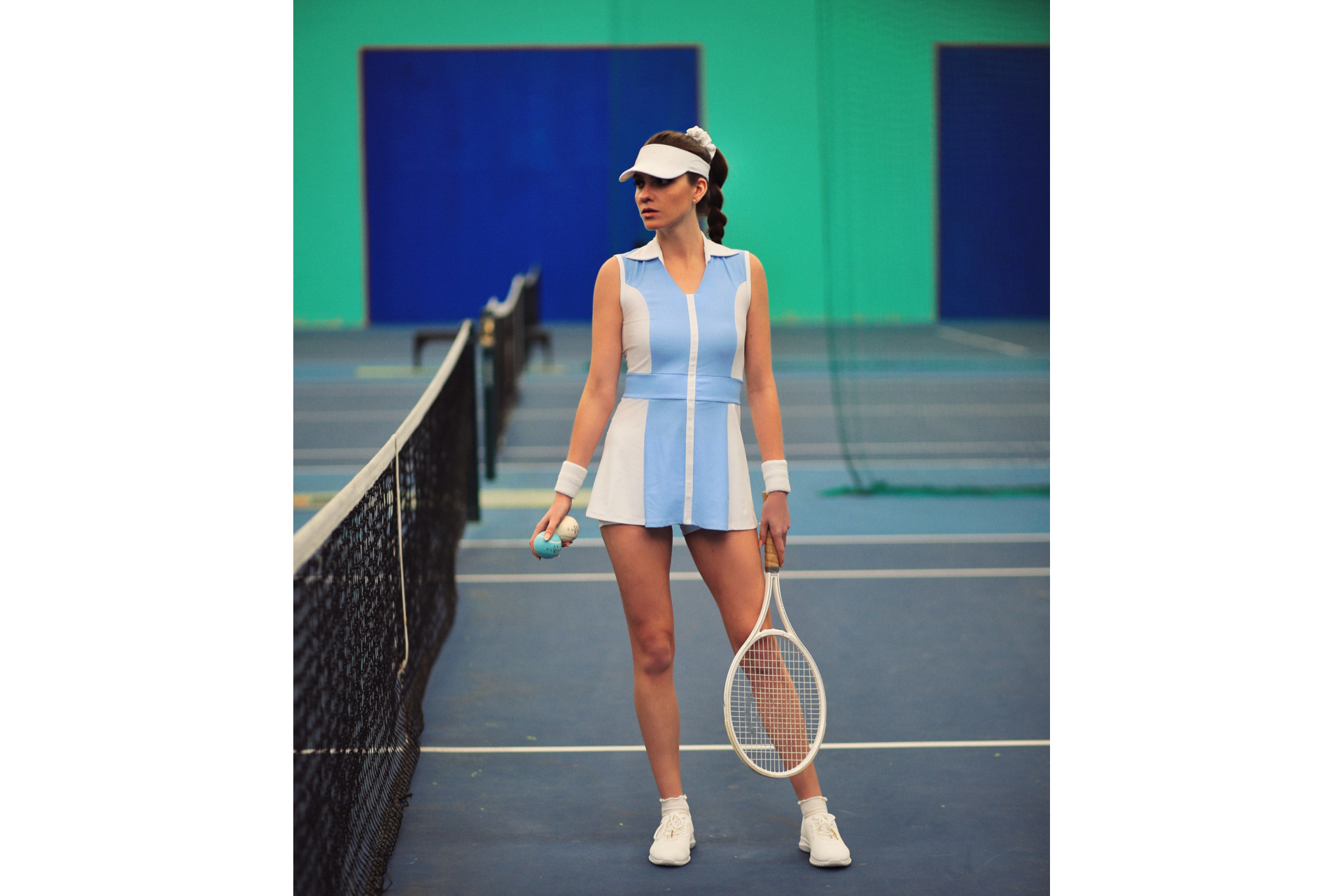 EXEAT also engages in a lot of community projects through Wild Card – can you tell us what you do here?
Waste is a big challenge in fashion and inevitably we'll be left with beautiful fabric and trims we didn't use at the end of each season.  Through our Wild Card programme, we donate this 'dead stock' to local colleges and fashion programmes who transform it into wonderfully creative, sustainable designs. It's just fantastic to see.
Wimbledon is just around the corner – what excites you most about London tournament season?
So much! Wimbledon is tennis. At 126 years old, it's the oldest, most prestigious tennis tournament in the world and the one players get most excited about. It's thrilling that for two weeks each summer the international spotlight is firmly on the UK and everyone falls in love with tennis. It's brilliant for the country and brilliant for the sport.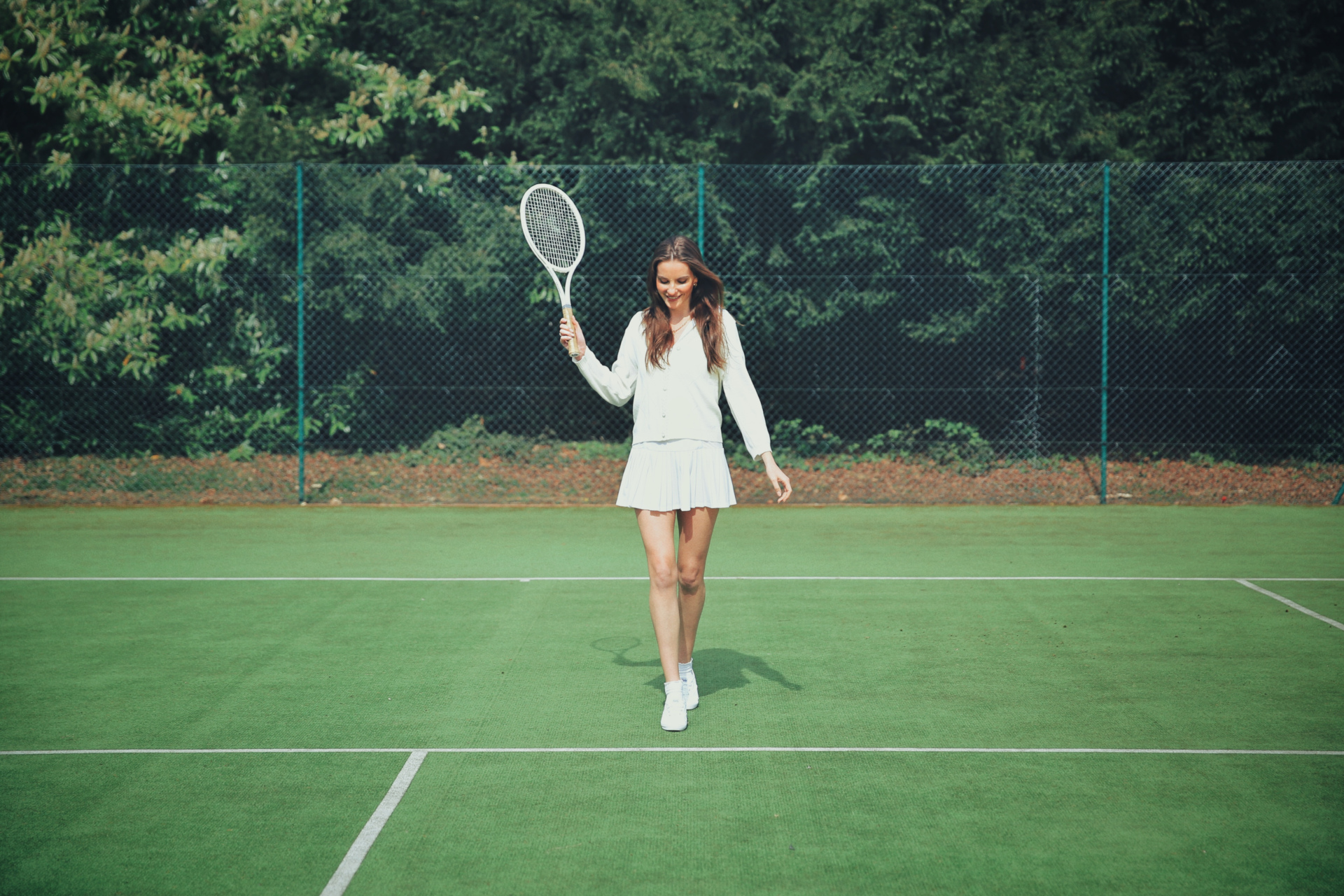 Do you see any style trends being popular on the court in the near future?
As tennis' popularity grows, alongside the super sociable sister sports of Padel and Pickleball, there is definitely going to be more of a focus on 'dressing up for court' – so expect to see the emergence of more polished silhouettes and a hark back to elegant racquet sport dressing. It's all part of the ethos of tennis.
Do you have any exciting EXEAT plans for 2023 (and beyond) that you can tell us about?
We're always looking at new markets to enter and next on our list are Japan and China, where we have some exciting retail partnerships launching this year. We're incredibly proud to be flying the flag for Great Britain on the global stage.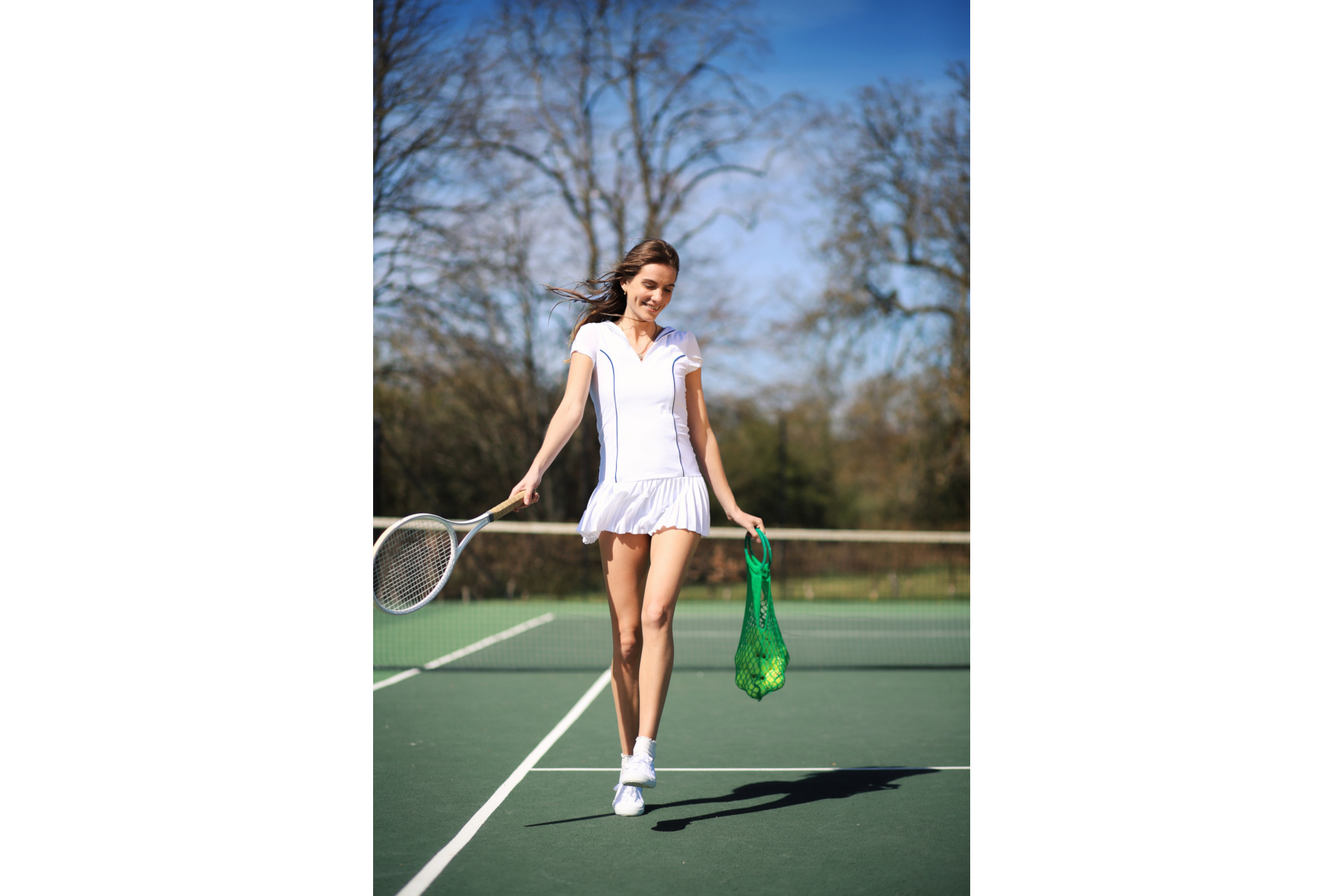 And finally, how do you think we can live a life in balance?
For me balance is about staying present, not compromising on my values, following my dreams, finding joy in the simple things and always striving to do my best.
Any parting words for our readers?
Tennis is the fastest growing sport in the world and even if you haven't played for decades, I'd urge you to dust that racquet off and sign up for group or solo lessons at your local courts. It's half the price of a PT, twice as fun and a brilliant way to boost your fitness, socialise and learn a new skill. The perfect summer sport!
EXPLORE
You can browse EXEAT's range of court wear at exeatweekend.com
Images courtesy of EXEAT