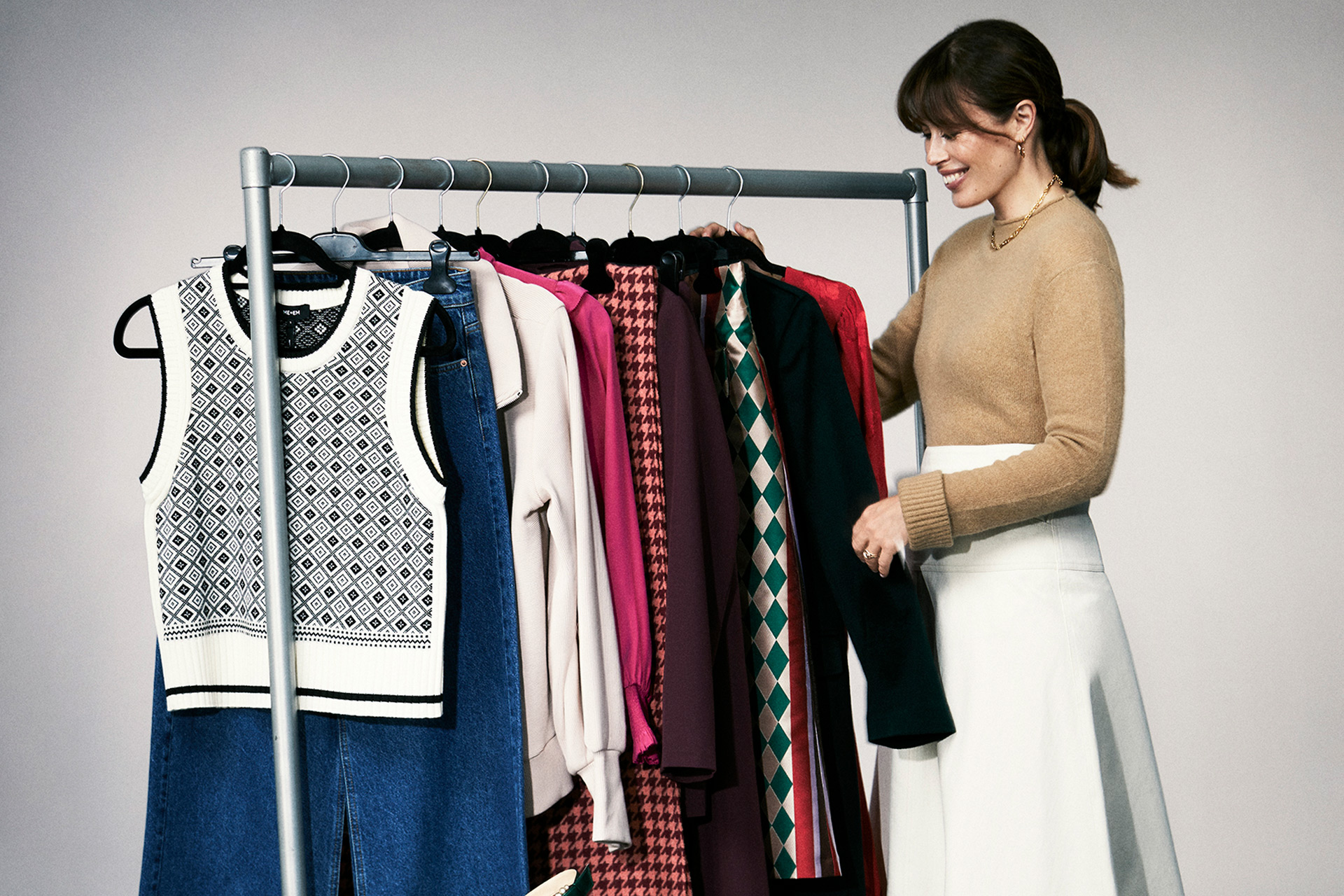 Inside Isabel Spearman's New Capsule Collection For Smart Works' 10th Anniversary
The stunning collection is available now
You might have heard of Smart Works, the UK charity that helps women to secure employment and reach their full potential. What you might not know, however, is that Smart Works is celebrating its 10th anniversary this year – and it's launching a brand new capsule collection to mark the occasion. 
Smart Works' New Collection With Isabel Spearman
Smart Works' mission is simple (and rather genius): to use the power of clothes and coaching to empower women across the UK and help them secure employment. The charity recently expanded its reach to 11 UK centres, and is also celebrating its 10th anniversary. What better way to honour these milestones than with the brand new Capsule Collection, curated by none other than Isabel Spearman?
The founder of the successful Daily Dress Edit, Isabel is a longstanding Smart Works ambassador. Her Capsule Collection brings together female-led British fashion brands including the likes of Albaray, ME+EM, Missoma, Lisou, VARLEY and many more. Highlights include a poppy-red Zadie dress by RIXO and a forest green Wool Maxi City Coat by Jigsaw. Every brand is donating at least 25 percent RRP to Smart Works from each piece sold.
'Smart Works is a brilliantly effective charity – they can truly transform the lives of women,' says Isabel Spearman. 'The Capsule Collection with these British brands is not only a way of raising vital funds in their 10th year, but also an important awareness project that I hope brings many more people to this charity.'
Since its inception in 2013, Smart Works has provided clothes, coaching and invaluable confidence to 32,000 unemployed women, helping them to secure a job and transform their lives – and the charity is pledging to double the number of women it helps by 2025.
Women are referred from a variety of sources including Job Centres, mental health charities and the prison service, as well as women's refuges, homeless shelters and youth organisations. Sixty-nine percent of women supported by Smart Works find a role within one month of their appointment.
The Smart Works Capsule Collection is available now, until stocks last. For more information, visit smartworks.org.uk