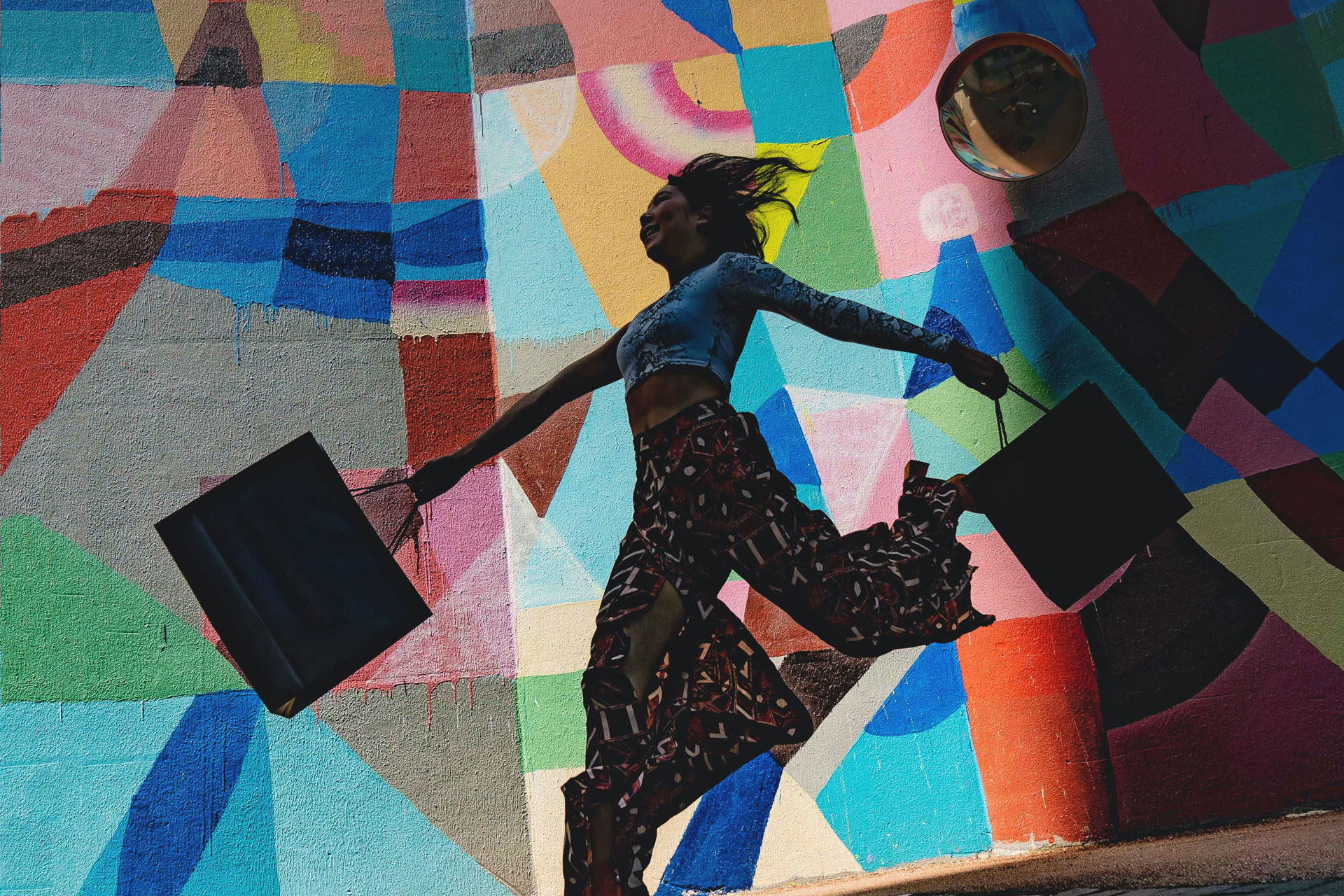 Second-Hand September: Shopping Tips From An Expert
Where do you start when buying vintage?
Trying to find a more sustainable way to update your wardrobe? If you're getting involved in Second-Hand September this year, how can you avoid the duds and find those special investment pieces that you'll treasure for their whole (second) life? Circular fashion rental company Sign of the Times' CEO Antonia Timpany is here to help. Here, Antonia shares her top tips, learnt over years of building a successful luxury re-sale business.
Antonia has the insider knowledge to shop the designer brands and pieces that will become part of a forever wardrobe as well as seek out investment pieces that can be sold on when the time is right.
The Country & Town House Responsible Buyers' Guide
Tips For Second-Hand September
Is it better to shop second hand in person or online?
Shopping pre-owned can sometimes feel overwhelming as there are so many individual products to browse; it is hard to edit. Always ask the staff and use them as your personal shopper as they should have the inside scoop of the best products in store. It's tempting to go in with an idea of what you want but it's better to be open-minded and just buy classic pieces as you see them even if they come out of season or at slightly the wrong time. Think about what items would form your personal capsule collection, whether that be a blazer and white shirt or a cross body bag and a day-to-night dress and start your search. If you are unsure of what your capsule essentials are, you can also think about the colours that you wear the most and start from there. Be ruthless and don't be swayed by the brand or the great price. Equally don't be afraid to purchase things that need minor alternations; most clothes do.
How can you avoid fakes?
One of the benefits of shopping pre-owned is the access to the luxury and unique vintage designs. However, authenticity can be an issue. Whilst Sign of The Times uses a machine learning authentication device, there are a few key things everyone can look out for; in clothing uneven stitching and labels sewn in badly with miss matched content labels are often a tell-tale sign of counterfeit goods. Google can be your best and worst friend but there is a huge amount of information on various forums and threads that can give you quick answers if you need them. When buying Chanel bags Antonia also suggests checking serial codes carefully as they are often quite difficult to get accurate: the numbers, scoring and sticker detail all need to align and be accurate to the year and this are hard (but not impossible) to replicate to exact detail. Failing that SOTT offers an authentication service.
What are the best pieces to buy vintage?
For savvy resale and second-hand September fans, Antonia advises seeking out current season pieces, as they are likely to retain a high resale price if you decide to sell on.
Any great investment buys that might make you money?
If you are really thinking about long-term investment, you need to shop the classics. In terms of handbags, think Chanel, Louis Vuitton, Hermes and Prada. It certainly pays to go for a handbag that design houses update and release yearly, as they retain a very high resale price, and due to the nature of their classic design, these handbags can complement any outfit and act as a statement piece. Iconic bags such as the Hermes' Birkin, classic Chanel flap bag and Louis Vuitton Alma are the ultimate investment as they have been in production for years and experience regular price rises.
Your top tip for finding a great vintage piece?
This month is a great time to try out new styles and brands, easy updates such aa a different cut of jeans or layering up jewellery can quickly freshen up your look. As we head into Autumn, coats should be on the top of your pre-owned shopping list. They are often the most expensive item of clothing that we will ever own, and your money will go so much further if you purchase preowned. Invest in pre-owned coats and jackets such as classic Burberry trenches for Autumn, and Max Mara's lux camel coats, and Prada oversized puffa jackets for Winter.
Tell us more about Sign of the Times.
Sign of the Times is the leading luxury resale platform for preowned designer clothes, shoes, bags and jewellery, offering a desirable mix of established and emerging designer brands.
Featured image: by Harry Cunningham