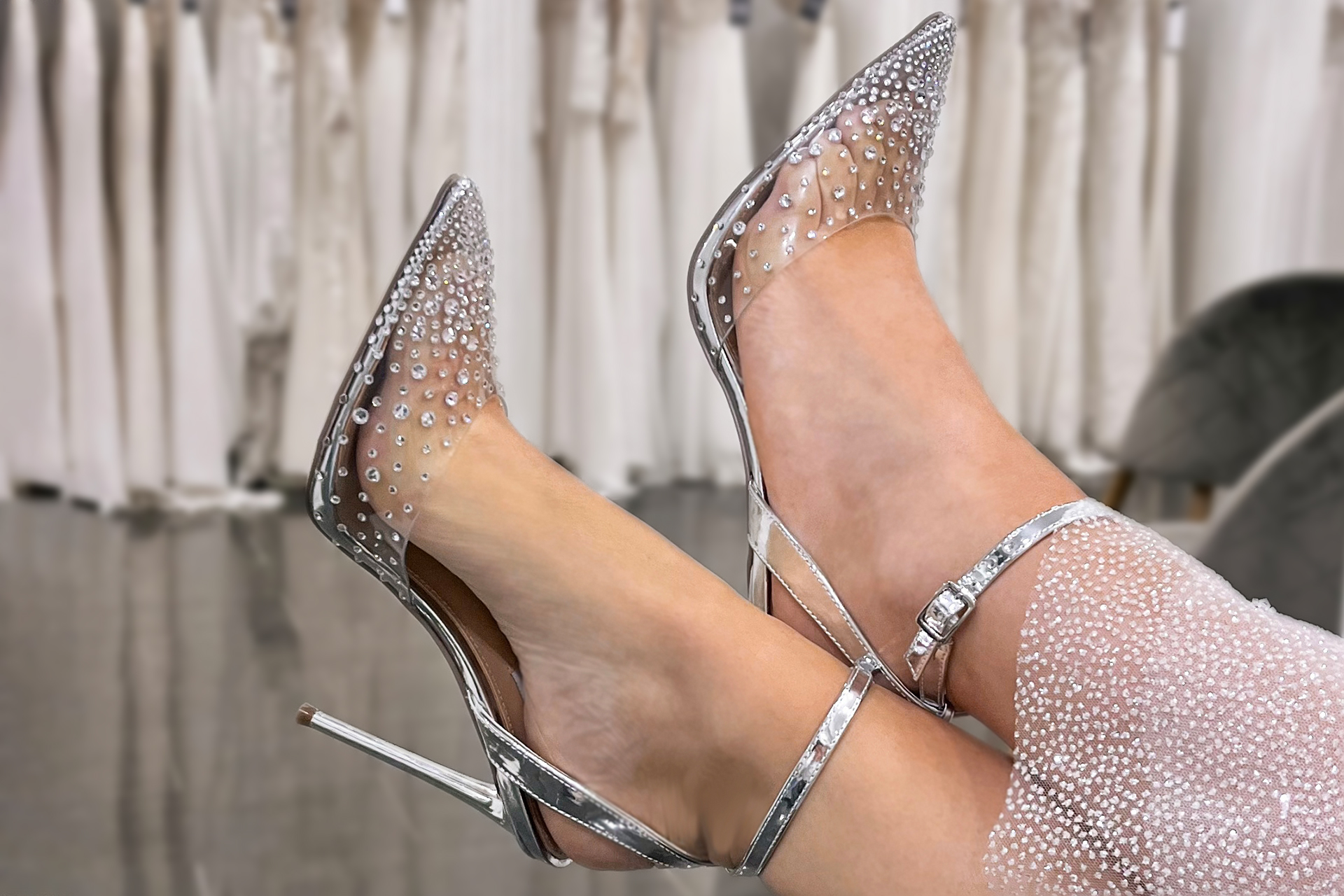 How To Find The Perfect Pair Of Wedding Shoes
Steal the show from head to toe
Whether you're opting for a ballgown, minidress or suit for your big day, you're almost certainly going to need a cracking pair of shoes to finish off the bridal ensemble. But where do you start? If you're all for making a statement with your footwear, this is the place for you. We've called on the experts at Steve Madden to find out how to find the perfect pair of wedding shoes, and curated a list of the best for you to get some inspiration below.
How To Find The Perfect Pair Of Wedding Shoes
What should we consider when looking for the perfect wedding shoes?
'When looking for the perfect wedding shoe, you need to consider lots of different factors to ensure you find the perfect pair,' says the Steve Madden team. 'Your shoes are equally as important as your dress, as they carry you through your special day. Your wedding is your very own Cinderella moment, so it's important to consider all of the details that will make you feel and look good.
'Before looking for shoes, you need to consider your dress, the style of your wedding, and the kind of wearability you'll need – you will likely be spending a lot of time on your feet, after all. It's also worth thinking about the right fabric for you, whether that's satin or rhinestones, clear or leather. And then there's the colour; will you opt for white, metallic, cream or champagne? There's lots to take into account!'
What key bridal shoe trends are expected to pop up in 2023?
'Bridal shoes in 2023 are all about the shimmer! Whether it's rose gold, silver, or neutral shades with glittery embellishments, this year's brides are going to sparkle on their way down the aisle. Shimmer is also a running theme throughout the Steve Madden SS23 bridal collection. With a range of finishes including satin, rhinestones, leather and clear materials, you can quite easily make this trend work for you and your individual style.'
Should we pick shoes that we can wear after our wedding day?
'Selecting bridal shoes is a completely personal experience, some brides like to wear their shoes on their wedding day and save them thereafter, other brides look for a shoe they can wear again. We like to create bridal shoes that will make you feel like a princess on your wedding day and work for lots of other special occasions afterwards if you'd like to get additional wears from them.'
And any general tips for brides-to-be?
'You're going to look and feel fabulous on your special day, so try to relax, have fun and remember it's all about you!'
Wedding Shoes To Shop & Rent Now