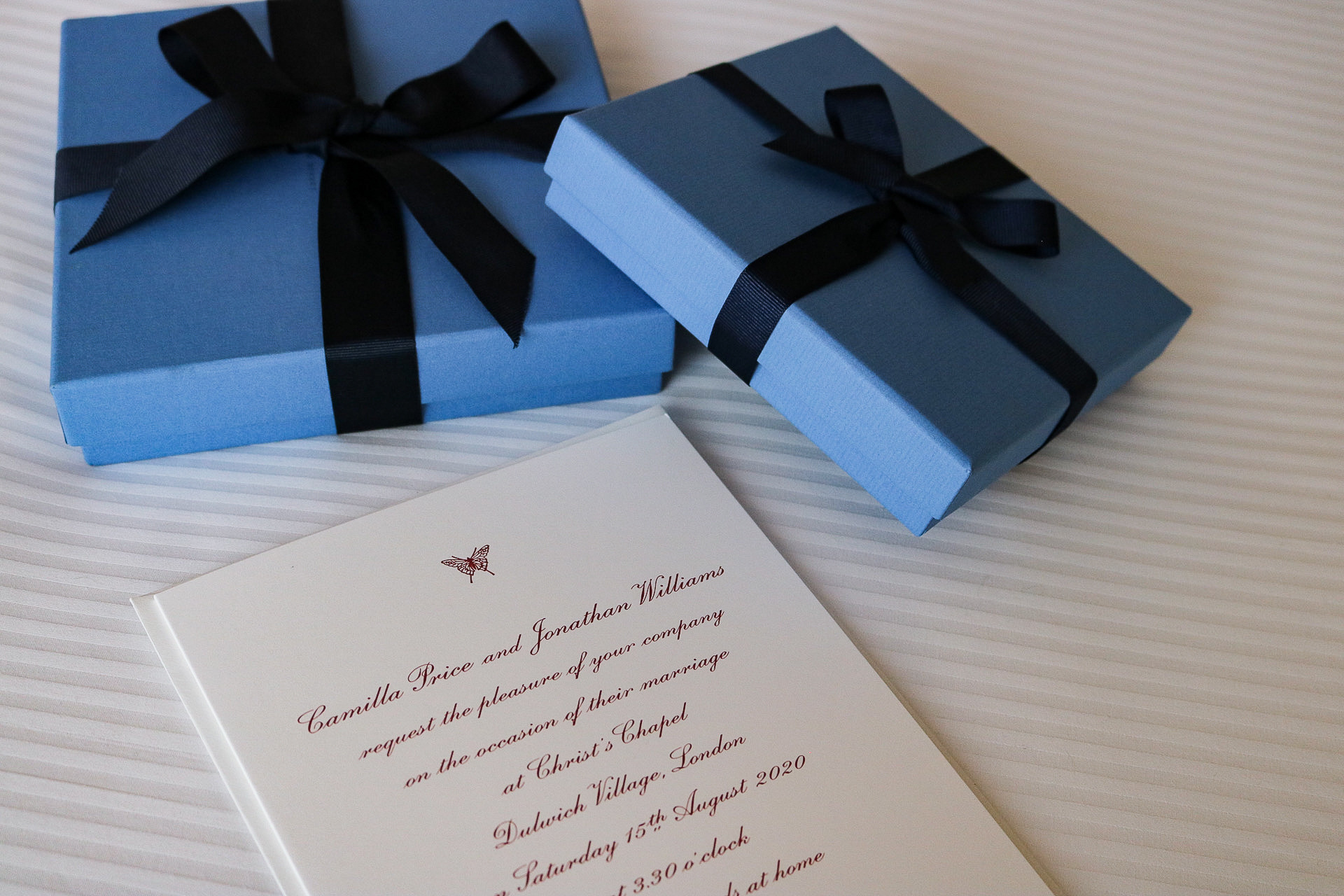 The Prettiest Wedding Invitations (& The Brands Who Made Them)
Signed, sealed, delivered (it's yours)
Keen to set wedding plans in motion this year? Tick off the first item on your list with our edit of the prettiest wedding invitations to shop now – or if you like something, but think it needs a little more tweaking, then browse through our list of the best brands for wedding invites and stationery (all in one place).
The Country & Town House Responsible Buyers' Guide
Where To Buy The Perfect Wedding Invitations
Pollyanna Harmsworth
After training with renowned stationers in Knightsbridge and Mayfair, Pollyanna Harmsworth created her eponymous brand to celebrate all of life's moments, from weddings to christenings, business events and parties. She even produces gorgeous pen and ink drawings – perfect as invitations or personalised presents.
EXPLORE: pollyannaharmsworth.com
Smythson
Luxury stationer and British heritage brand Smythson has been crafting its signature stationery and leather goods since 1887. Known for its minimal and elegant designs, the brand is an ideal stop for couples who want to push sophisticated simplicity with their wedding invitations. Think gilt edges, swooping cursive and tiny illustrations (if you feel so inclined).
EXPLORE: smythson.com
Papier
A visit to Papier's online shop will leave you utterly spoilt for choice. The stationer, which is known for its humongous range of printed designs, offers wedding invitations for every type of couple. Ornate and flowery? Got it. Simple and contemporary? Check. Funky colour scheme with bags of personality? Oh yes.
EXPLORE: papier.com
Not On The Highstreet
Hundreds of small businesses take to Not On The Highstreet to sell their wares to shoppers all over the UK. You might have to do a little digging when it comes to finding the perfect invites, but once you have a clear idea of what you'd like you'll easily find a few brands that are right up your alley.
EXPLORE: notonthehighstreet.com
Paper Grace
Coordination is key when it comes to Paper Grace's sleek wedding stationery. The brand creates curated stationery packs – which include invites – for those who want to keep everything matchy-matchy and sophisticated. Designs are available in neutral colour palettes (although you can get in touch if you're after something more bespoke) and are made up of geometric shapes and contemporary fonts.
EXPLORE: papergrace.co.uk
Rosemood Atelier
This French company specialises in crafting thoughtful wedding and baby stationery, with over 20 creatives working behind the scenes to bring their designs to life. Expect lots of choice and variety (the website currently has more than 250 individual invitation designs to browse through), with super friendly service.
EXPLORE: rosemood.co.uk
The Prettiest Wedding Invitations