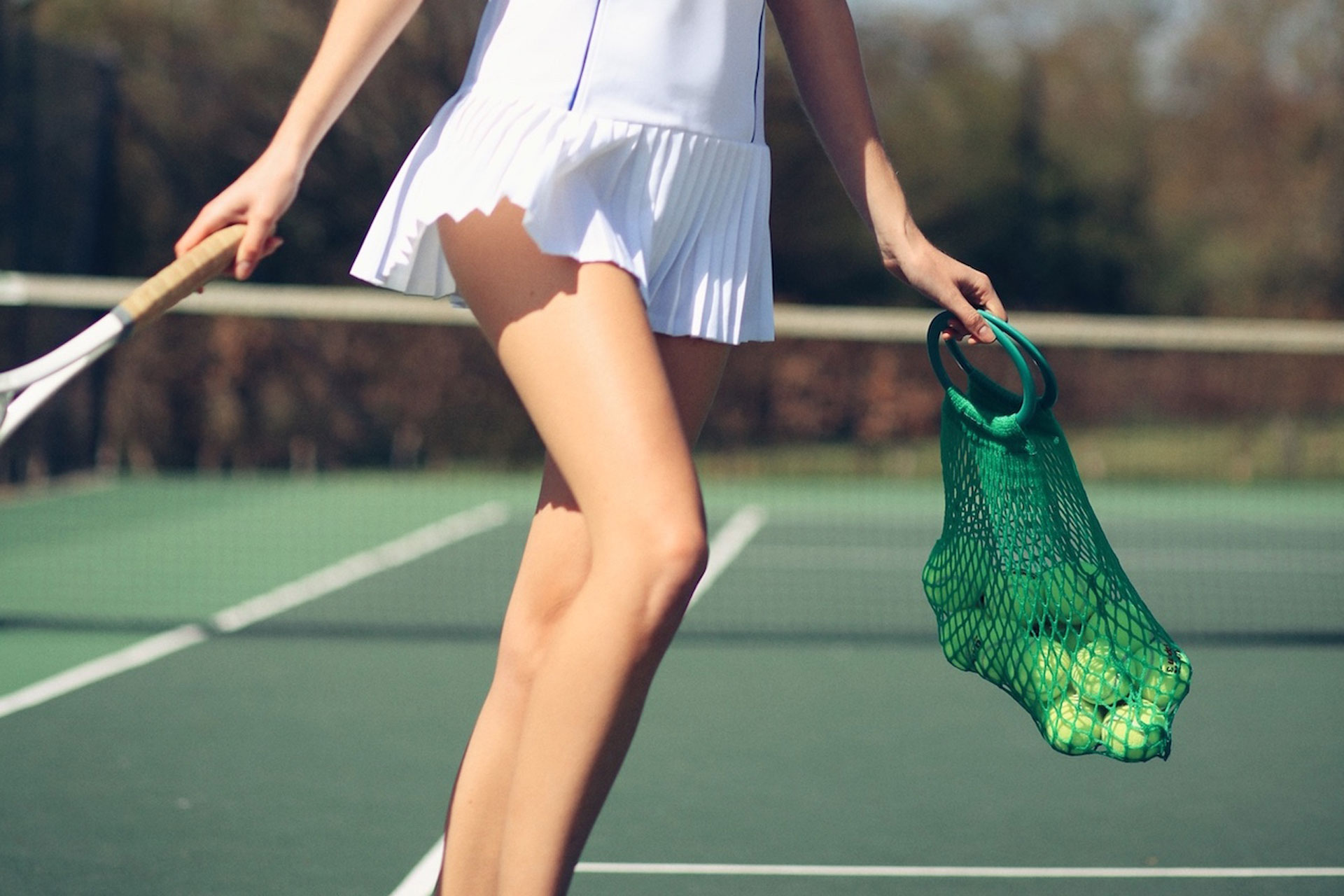 Feeling Racket Ready? Try these Sophisticated Summer Whites for Wimbledon 2022
---
Get the Pimm's ready, it's that time again
Now in June, we're just on the cusp of Wimbledon, one of the biggest sporting events of the summer calendar. That means three things. One: strawberries are in season and crying out for a crushed meringue and some fresh cream. Two: it is, decidedly, Pimm's o'clock. Three: it's time to pull on your Wimbledon whites. You take care of one and two, we've rounded up the chicest summer white dresses, jeans, shorts and more to see you through the next week and beyond.
Regardless of whether you'll be hitting up the courts or watching from the sidelines this summer, nothing should stop you from getting in the Wimbledon spirit – and while a glass of fizz would likely do the trick, we think we can do one better with some stylish tennis whites.
What are Tennis Whites?
The official sporting uniform for tennis players, tennis whites are exactly what they say on the tin: white clothes that can stand the challenge of active movement. Wimbledon has been held annually since 1877, but the tradition of wearing white to games dates all the way back to 16th century France, where society's elite played jeu de paume, an early variation of tennis.
When tennis took root in the UK, the game's clothing choices came with it. Synonymous with upper-class fashion and sporting aesthetics, tennis whites were a glaringly bright sign that showcased the wearer's status and wealth. Being a co-ed sport, both men and women could be seen wearing all-white for social tennis games.
By the 1870s, tennis whites had entered the fashion sphere, with women's uniforms inspired by popular lawn dress silhouettes taking the upper classes by storm. The practical qualities of wearing white – in particular its ability to keep its wearer cooler and conceal sweat patches – also helped to keep up its popularity amongst tennis players.
Tennis clubs in Europe and the US have continued to uphold the tradition since then, asking that members adhere to wearing all-white (shoes and socks included).
Sophisticated Summer Whites for Wimbledon 2022
Now, while there's no harm in getting your monochrome sports kit out for Wimbledon, we'd recommend going the more trendy route. Dial things back by opting for simplistic and chic statement pieces (all in white, of course), that can see you through a day of tennis and into an evening of celebration.
Find some inspiration with our edit of summer whites for Wimbledon below. As always, before you buy, check at home to see if you have something that fits the bill. Re-wearing old clothes is the best way to be sustainable, but if you can't avoid it then shop consciously at responsible retailers, as well as rental and resale sites.