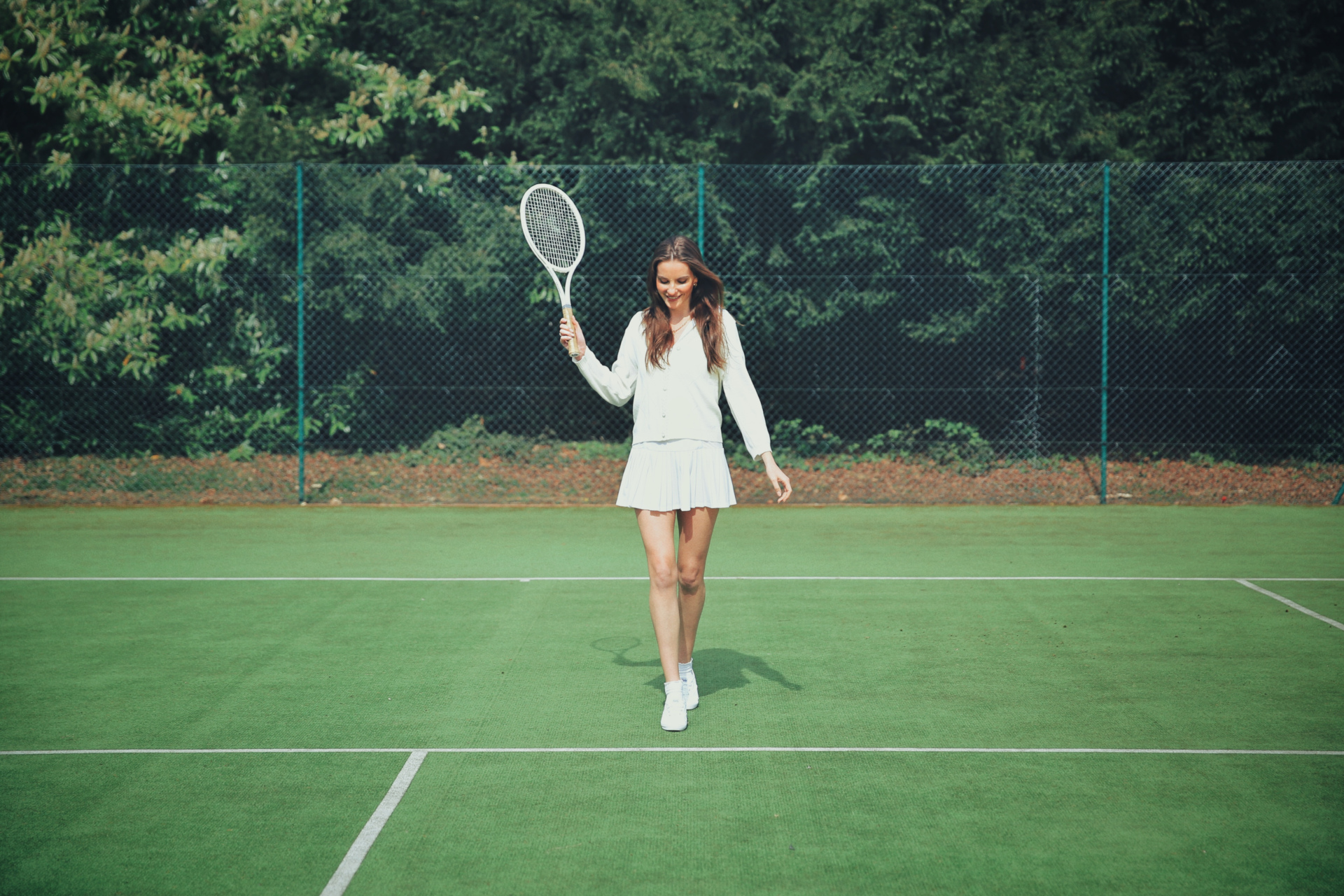 Tenniscore: Luxury's Latest Summer Trend
Ace tennis season with our edit
The latest trend to take a swing at our summer wardrobes is Tenniscore, the sporty-casual aesthetic set to dominate the courts, parks and streets this season. Ready to play? Call a game, set, match with these tennis-worthy dresses, skirts, tops and accessories.
The Country & Town House Responsible Buyers' Guide
What Is Tenniscore?
Another fashion trend hailing from the internet, Tenniscore is a fashion trend that draws inspiration from tennis aesthetics and incorporates them into everyday outfits. The word itself blends the terms 'tennis' and 'core' fashion, representing a fusion of sporty and everyday fashion for a streetwear-ready look.
'As tennis' popularity grows, alongside the super sociable sister sports of Padel and Pickleball, there is definitely going to be more of a focus on dressing up for court,' said EXEAT founder Laura Ward in a C&TH interview earlier this year. 'Expect to see the emergence of more polished silhouettes and a hark back to elegant racquet sport dressing. It's all part of the ethos of tennis.'
In terms of the fashion itself, this Tenniscore is most commonly reflected in pleated skirts, polo shirts, tennis dresses, athletic shoes and visors. Think preppy-chic, and then make it slightly athletic. The idea is that you can blend in on the court, the sidelines and in the pub down the road from the venue, if you so wish.
Court Style For Summer '23