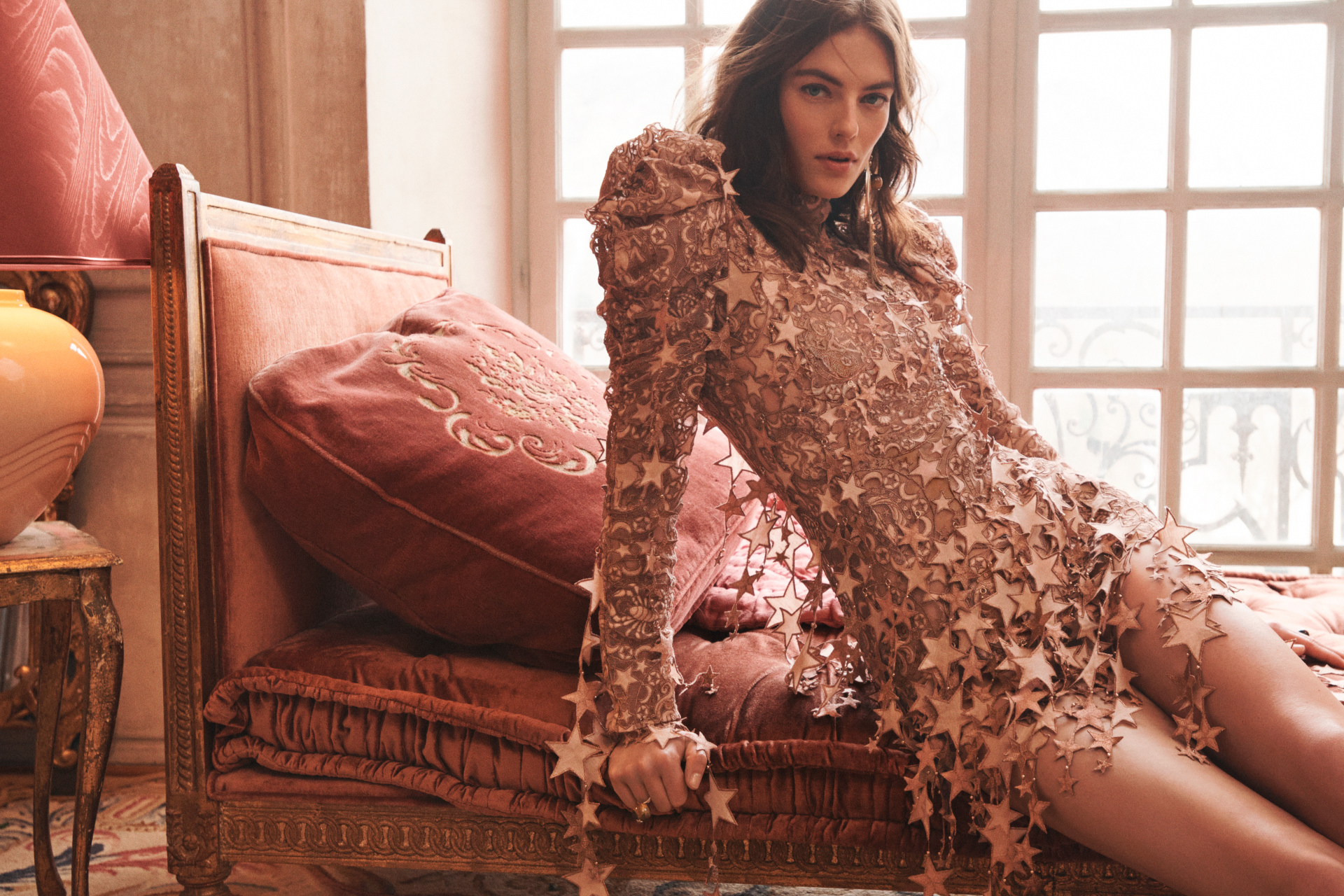 Zimmermann Reaches for the Stars with Fall 2022 Campaign 'Stargazer'
---
It seems the stars hold all the answers to this season's top trends...
Australian fashion brand Zimmermann gear up for FW22 with its new astrology-inspired campaign, 'Stargazer'.
Zimmermann Reaches for the Stars with Fall 2022 Campaign 'Stargazer'
While many of us are settling in for the summer holidays, fashion brands around the world are gearing up for fall with new and exciting campaigns. One such brand is Australian-based label Zimmermann, which has just dropped 'Stargazer', a collection inspired by celestial folklore.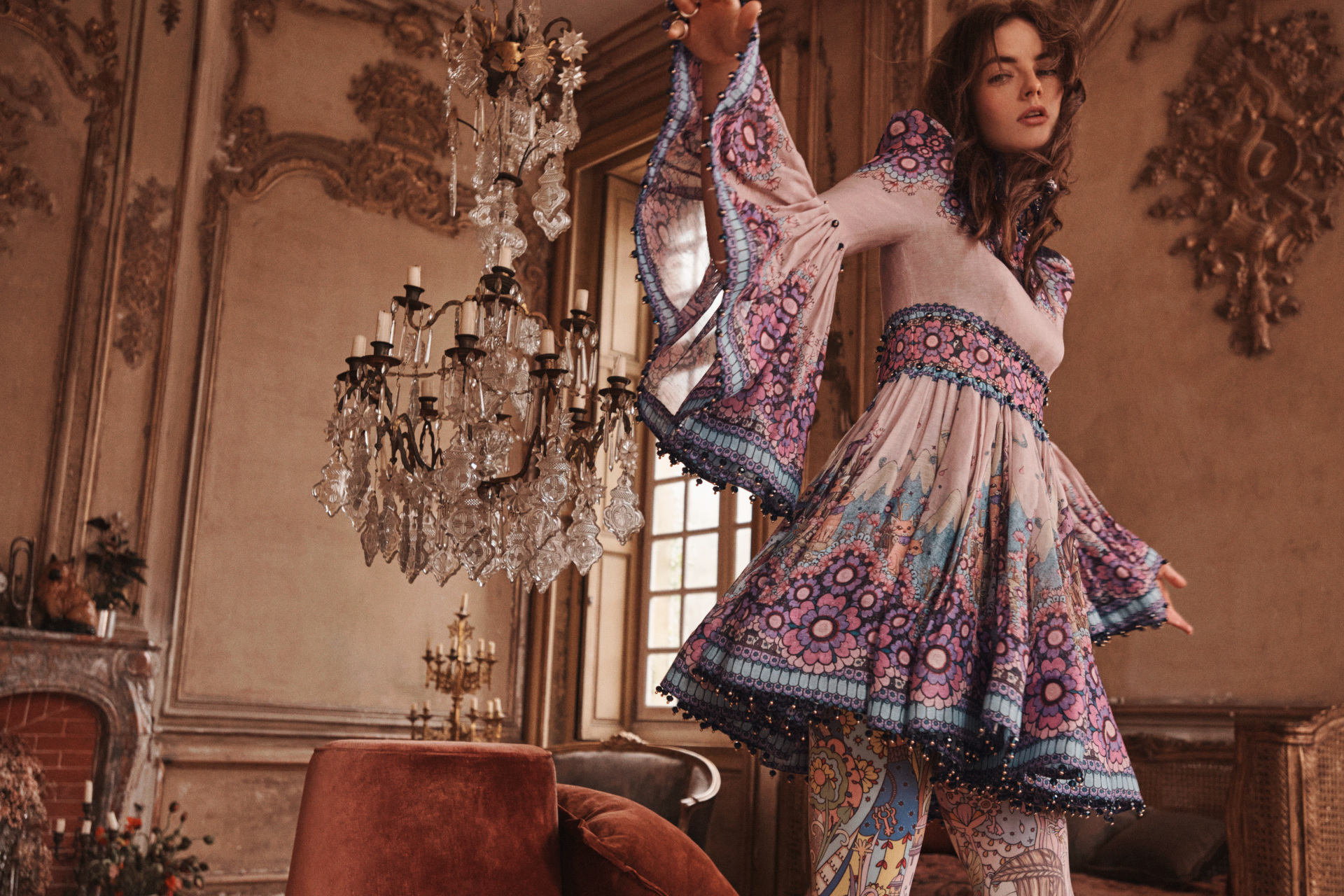 Easily piquing the interest of astrology-obsessed Millenials and Gen-Zers, the collection was created in collaboration with illustrator Anita Inverarity. Anita's intricate illustrations, depicting folk characters inspired by the signs of the zodiac, are interwoven throughout the pieces that make up the campaign.
A key highlight of the collection is the attention to layering – from Anita's illustrations laced with interconnecting prints, embroidery and trims, to the mix-and-matching of shirts, dresses and weighty outerwear.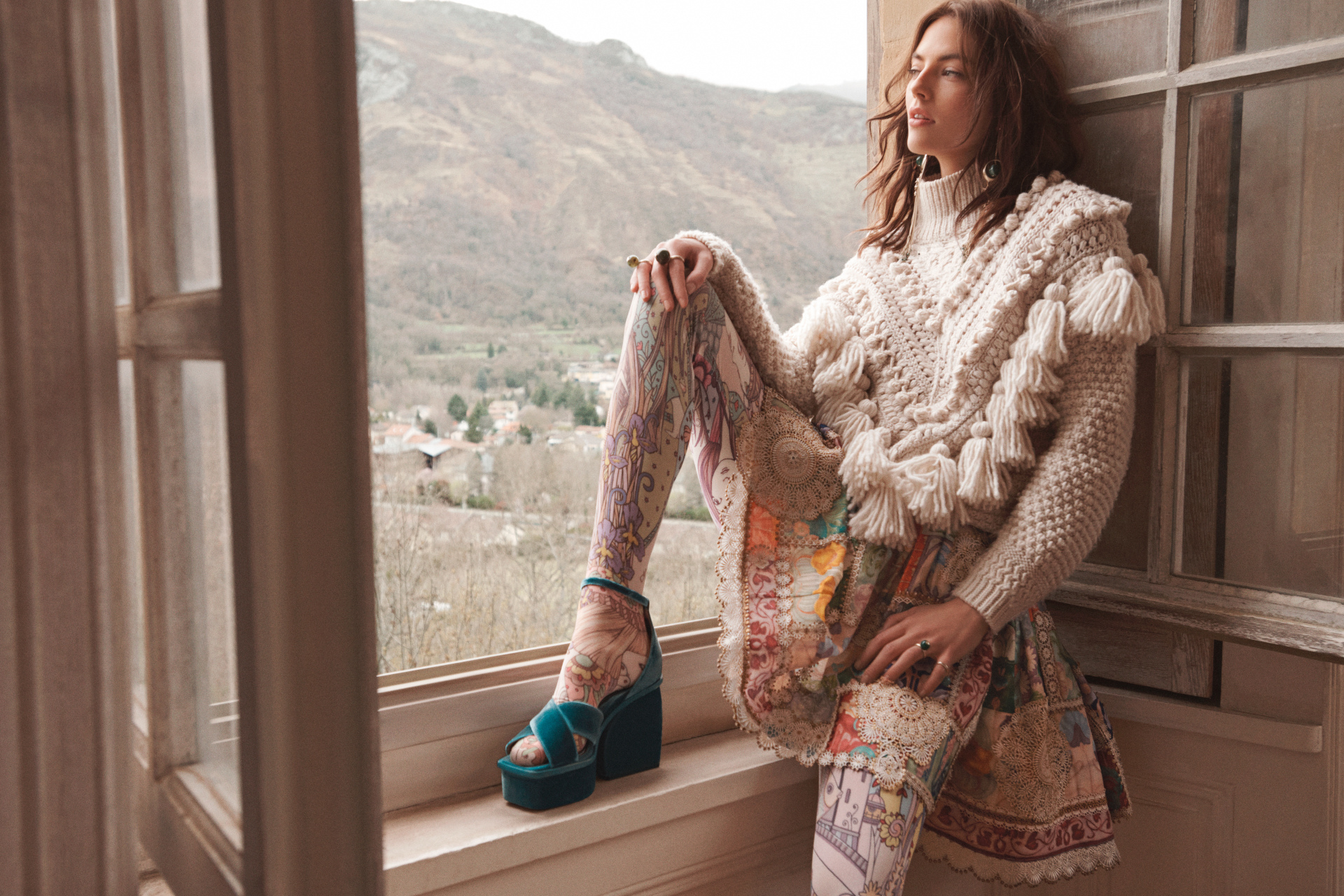 The colour scheme, a heady mix of blues, greens, reds and oranges, create a classic autumnal palette that is brough to life with the addition of multiple textures. Think velvet teal platform heels, silky coral flares and gold-trimmed stars that catch the glow of nearby candles.
Threaded throughout the collection are style trends that will no doubt make a huge resurgence for fall, with variations on the much-loved puff sleeve (now used to create a dramatic shoulder silhouette and extended into bell sleeves), 70s-inspired flares (double pleated for extra volume) and chunky platforms (as mentioned, now given the texture treatment with velvet). A burgeoning trend we're excited to see catch on, however, is statement tights. Whether worn layered in swirling multi-coloured patterns, in an elegant white lace or in a classic sheer black befitting the 90s, the message is clear: this is a season for funky legwear.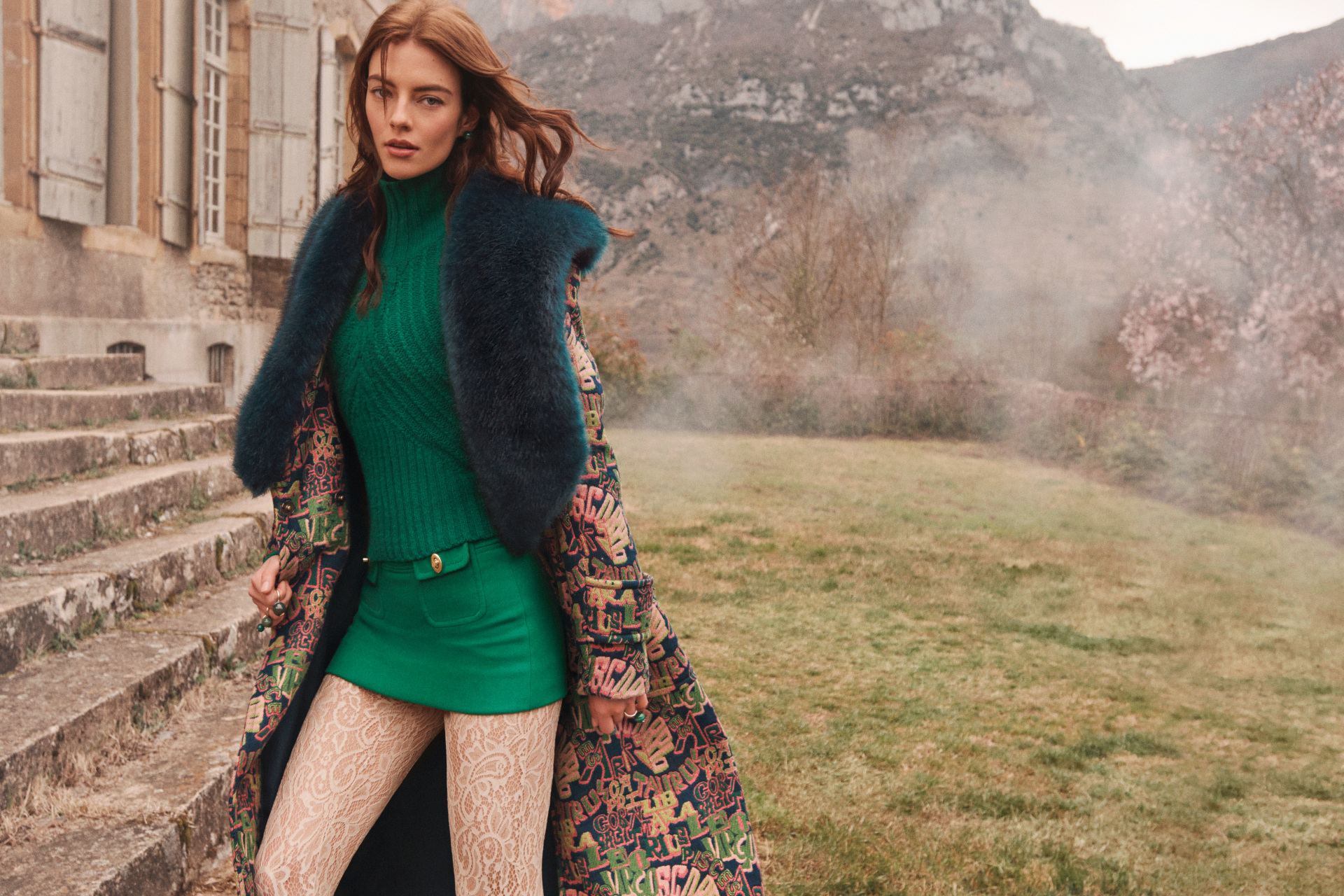 Other design highlights to keep an out for include extravagant outerwear (we're currently in love with the green faux fur beauty above), clashing floral prints, ruffled layers, chunky knits and – of course – celestial detailing in the form of stars, moons and galactic patterns.
'For our Fall collection we found inspiration in the stars,' says the brand's Creative Director, Nicky Zimmermann.' There's always been something so fun and intriguing to me about pop astrology and the idea that our personalities are influenced by our birth signs. We worked with artist Anita Inverarity on twelve key prints that represent each sign of the zodiac and have incorporated these across a variety of looks across the collection. We wanted it all to feel really eclectic with a sense of fun. We picked up the symbols and icons of the zodiac in our detailing and finishes and there's a conscious clash of fabric textures in each look. It's a collection that's high on finer details. Maybe that's a bit of the Virgo in me coming through!'
SEE INSIDE