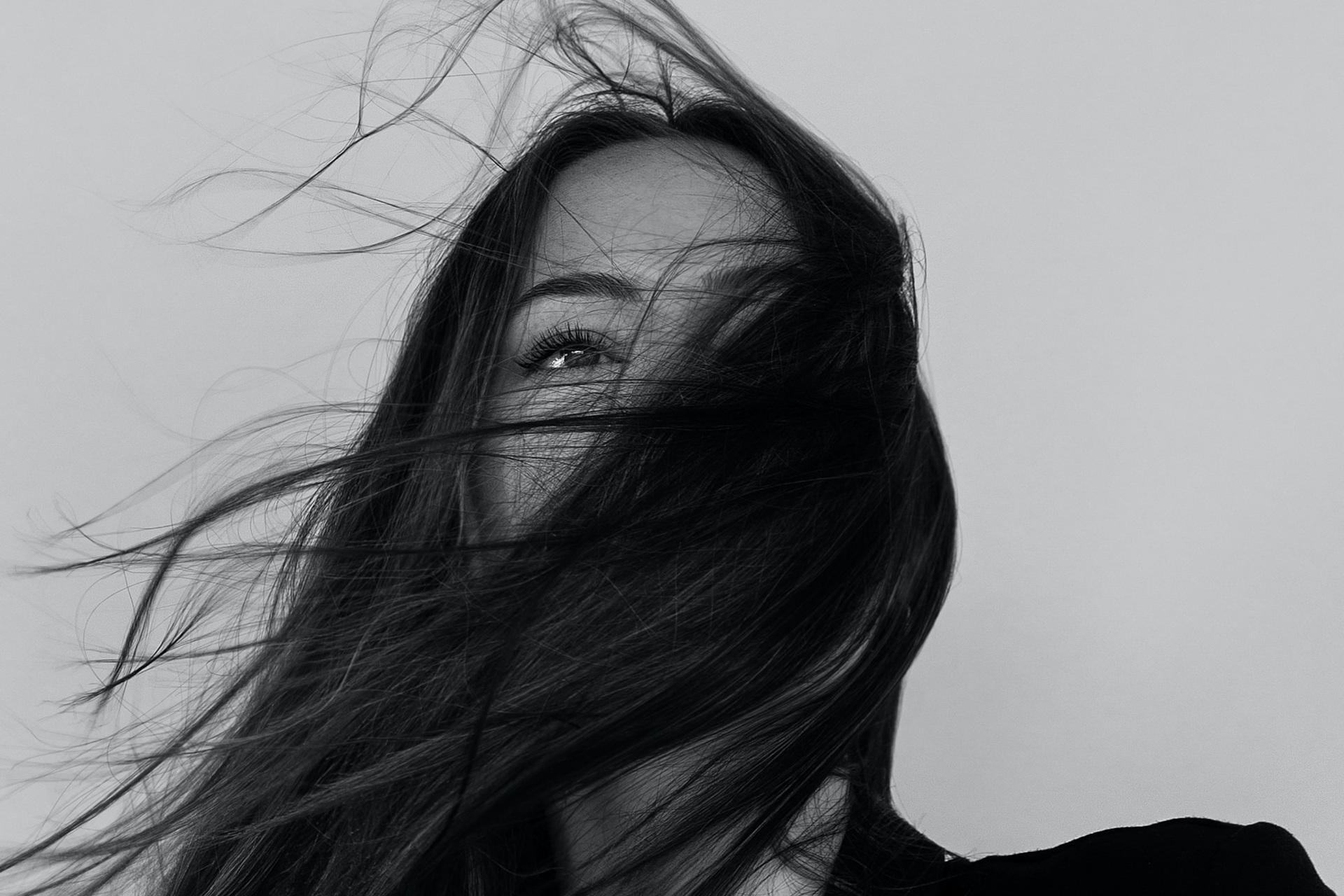 Throwback Tresses: The Rise Of 90s Supermodel Hair
Who doesn't want to look like a supermodel?
This nostalgia-ridden hairdo is set to be one of the biggest hair trends of the season, say stylists. Here's everything you need to know about the 90s supermodel trend.
What Is 90s Supermodel Hair?
As the name indicates, this throwback trend is all about hairstyles of the 1990s. Tina Farey, Editorial Director at RUSH, breaks it down for us: '90s supermodel hair is super voluminous, soft, shiny and almost fluffy looking hair. In the 90s we saw this look on many supermodels including Claudia Schiffer, Tyra Banks, Naomi Campbell, Cindy Crawford and Veronica Webb – and now, as we head further into 2023, this style is making a comeback, with many of us looking to recreate the look in the lead up to the festive party season.'
Tina tells us this coincides with a shift away from laid-back, fuss-free hair trends, with glamour once again taking the wheel. 'In recent months, effortless looks have been on trend, requiring little to no styling,' she says. 'I love that we are starting to see a change with these bouncier, blowout style looks becoming on trend that require the help of styling tools and product. I've noticed celebrities like J.Lo and Zendaya picking the trend up, as well as Kylie Jenner who recently wore the look at a Schiaparelli's SS24 show.'
How Does It Differ From Other Throwback Hair Trends?
The 90s has been on trend for a while now, taking over fashion (baggy jeans, platform shoes and slip dresses are just some of the persisting trends in this sphere) and beauty at speed. So, what makes 90s supermodel hair stand out from the crowd? 'Some throwback hair trends that have been on trend recently have included the Pamela Anderson updo, the layered 'Rachel' haircut and crimped 'mermaid' hair,' says Tina. 'These looks all require styling, but they look effortless – whereas the 90s blowout very much looks styled to perfection. It's full of body and bounce. Although this look does contain elements of previous trend The Rachel, where rounded layering can be added to the style to help enhance the finish of the look and give it even further volume.'
Is The Look More Suited To Certain Hair Types & Face Shapes?
We've all been there: we've seen a certain haircut look very cool on someone else, only to find it doesn't quite have the same effect when we wear it. Tina assures us that the 90s supermodel trend, however, is one that pretty much anyone can pull off. 'The beauty of this look is that it works well on most face shapes and it works well on all hair types,' she tell us. 'For those with finer hair, this hairstyle will work particularly well for them to allow their hair to appear thicker and fuller.
'In terms of face shape, those with longer face shapes (oval and oblong) might find this look not as flattering, particularly if you have added in layers that are skimming along the jawline,' she adds. 'With this in mind, those with longer faces may want to ask their hairdresser take their layers slightly shorter to highlight their best features.'
But those with square face shapes are in luck, Tina adds: 'This hairstyle can look particularly beautiful for those with square face shapes, particularly if the bouncy layers start around your chin area, as this can help to soften your jawline. The bouncy finish of the look will also help to give your face a narrower appearance, particularly if the curls have been styled inwards towards your face.'
How Should We Request The Look At The Salon?
'At the salon, it's best to request a 90s blowout inspired look,' advises Tina. 'There are so many ways this look can be created whether it be by curling the hair with a heated styling iron and then pinning into pin curls to allow to set, using rollers or creating a bouncy blow-dry with brushes. Ask your hairdresser what they advise would be best for your hair type. For example, those with longer hair that may not hold a curl as well and notice their curls drop or loosen easily may want to opt for pin curls that can be left in the hair longer to set, forming bouncier curls.
'If you are looking for a true 90s blowout inspired look with mega volume, ask your hairdresser about adding some layers into your haircut and framing these around the face before your blowout is created,' she adds.
How To Look After The Hairdo At Home
It's hard to keep salon-quality hair stay, well salon quality. 'Practise makes perfect,' adds Tina. 'You may not get the perfect bouncy finish when creating this look first time, but after some practice you will soon master the look.' Below, she gives some tips for looking after 90s supermodel hair at home:
Prep is everything: 'To perfect this look, the hair has to look incredible healthy and shiny,' explains Tina. 'With that in mind, it requires a lot of prep before styling with hair washing and applying product to prime hair before styling.'
Get the right products: 'Invest in good quality, professional products that will perfect the look,' she says. 'Always prep the hair before styling and finish with hairspray to ensure your style lasts – but remember to not over do it with the hairspray.'
Be patient: 'Always allow your curls to cool down completely before removing any hair pins or rollers, as otherwise the curls may prematurely drop out or set oddly,' she explains.
10 Ideas: Pumpkin Spice Hair Inspiration
1.
2.
3.
4.
5.
6.
7.
8.
9.
10.
Featured image: