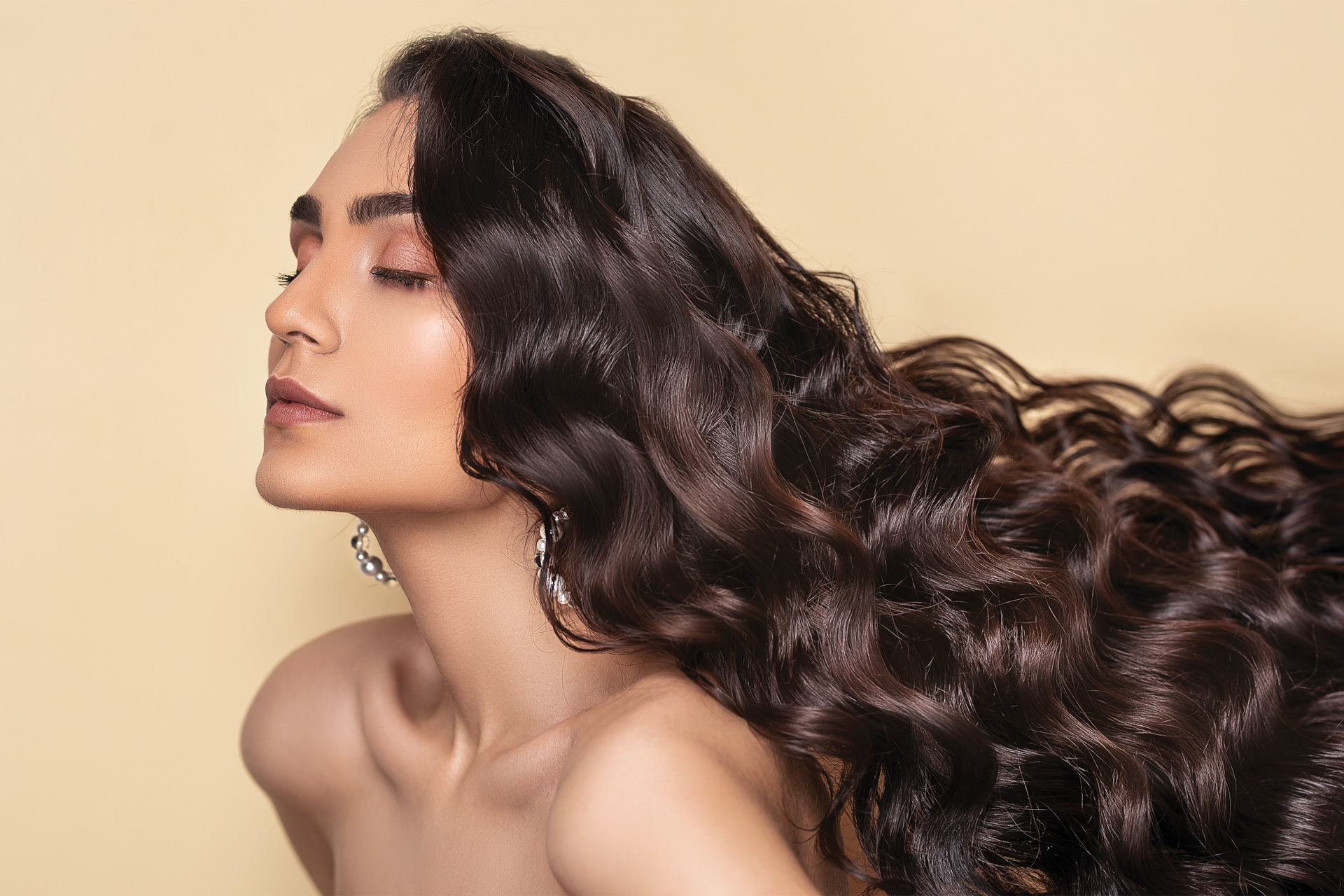 What Is Hair Botox? A Guide For Beginners
The treatment designed to give your strands a much-needed 'hair' lift
Feeling like your hair could do with a pick-me-up? The internet's answer, on this occasion, is hair Botox. We speak to Moe Harb, stylist and hair colour expert at Beauty Club London, to find out just what this buzzy hair treatment is (and how to order it at the salon).
A Guide To Hair Botox For Beginners
What Is Hair Botox?
Hair Botox is a non-invasive (despite the name) deep conditioning treatment. 'It's an innovative smoothing system designed to renew and deliver smooth, healthy, frizz-free hair,' says Moe. 'Hair Botox is also much lighter than a Brazilian treatment, which tends to use much harsher chemicals.'
What Does The Process Entail In The Salon?
Moe assures us this is a fairly quick, five-step process: 'We start by washing the hair with cleansing shampoo, and then apply the treatment all over the hair. Depending on the client's need, we leave the treatment in for about 20 to 40 minutes. Once this has set, we wash the hair again with shampoo and then blow-dry and straighten the hair.'
What Are The Benefits?
As it suggests, Hair Botox aims to deliver a boost to hair strands, infusing them with nourishing and strengthening ingredients that repair strands and prolong hair health – making your hair looks and feels its best almost instantly. 'You will see an immediate difference in the look and feel of your hair after one treatment,' Moe tells us. 'Think healthy, renewed and frizz-free hair.'
Is It Suitable For All Hair Types?
Pretty much any hair type is compatible with hair Botox, although Moe advises that you avoid it if you have colour-treated hair as the chemicals in permanent dyes can irritate hair cuticles and reduce the longevity of the Botox treatment. It's also generally advised that you wait at least two weeks after receiving the treatment to dye your hair to avoid any unwanted side effects.
But when it comes to hair texture, hair Botox can work for everyone. Since there isn't one type of hair Botox (ingredients and formulas can be adjusted based on your hair type), it means anyone can give it a go. This is also a non-chemical treatment with very few fumes (unlike those that make use of keratin), meaning it's also safe for pregnant clients.
How Long Does It Last?
Since this is a semipermanent treatment, you can't expect hair Botox to last forever. 'Hair Botox lasts anywhere between three and four months, usually,' says Moe.
How Much Does It Cost?
While prices vary from salon to salon, Moe places the ballpark between £250 and £400 for a hair Botox treatment. 'The salon will also take into the length and thickness of your hair, and adjust the price accordingly.'
What Is The Difference Between Hair Botox And A Brazilian Treatment?
For starters, 'hair Botox is much more moisturising and gentle on the hair than a Brazilian treatment,' says Moe. While both treatments are used to help create smooth, healthy-looking hair, the two differ when it comes to ingredients. A Brazilian treatment, which is also known as a keratin treatment, tends to rely on much harsher chemicals like formaldehyde. In contrast, hair Botox tends to use nonchemical ingredients like caviar oil, antioxidants, vitamin B5, vitamin E and collagen complexes to repair strands and leave them feeling stronger and healthier.
How Do We Ask For Hair Botox In The Salon?
The best thing to do is to just ask if your local salon offers it. 'Not all salons off this treatment yet in the UK, as it's slowly making its way over from the US,' says Moe. 'If you're interested in trying it out, simply ask your salon for a hair Botox treatment. Don't be fooled and let a salon push for a Brazilian.'
EXPLORE
You can book in a Hair Botox treatment with Moe (or check out one of the many hair and beauty services on offer) via beautyclublondon.co.uk
Feature image: Ali Pazani, Unsplash