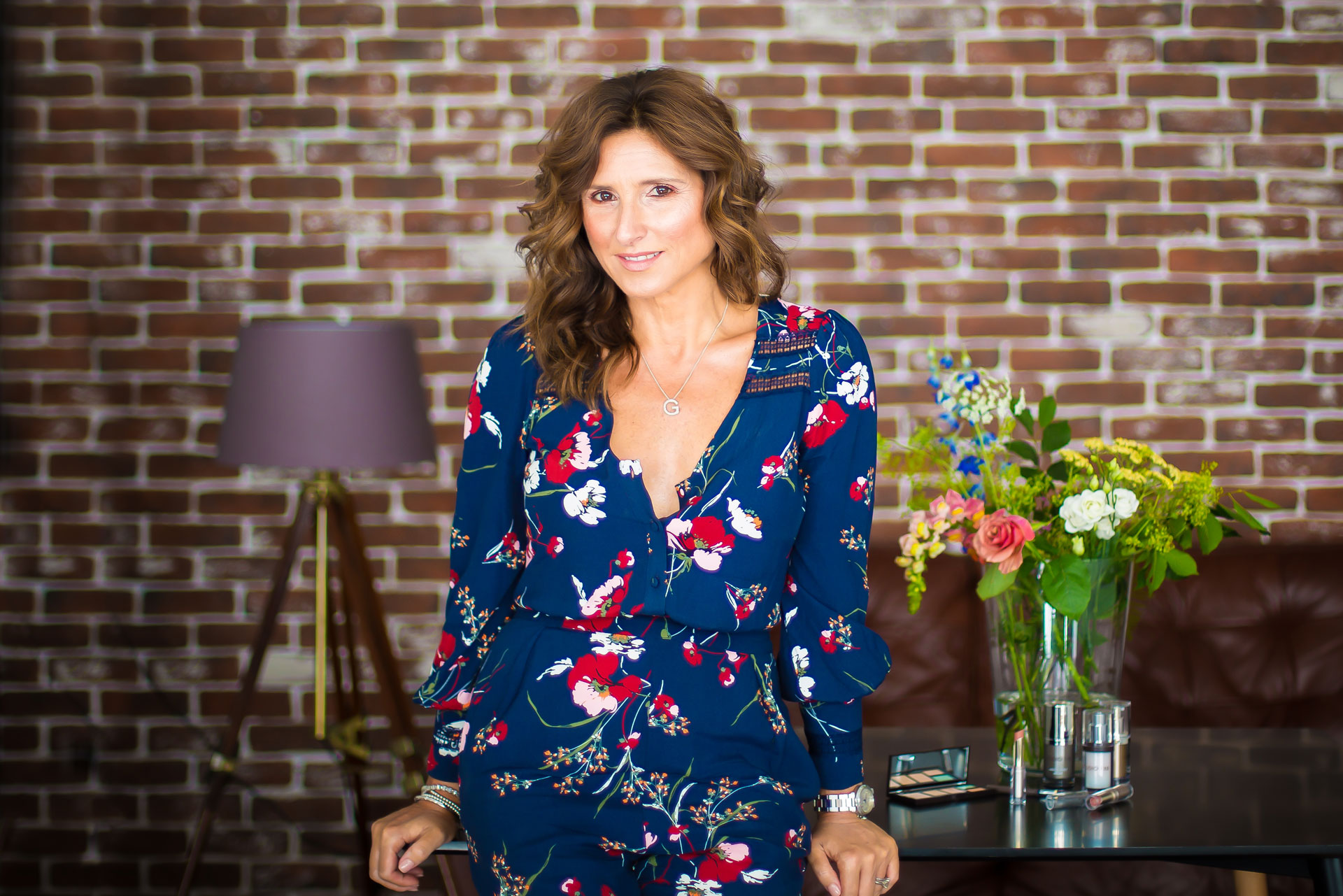 Interview: Q&A with Studio10's Creator Grace Fodor
---
The founder of Studio10, gives us her top product tips for graceful ageing
Grace Fodor, creator of 'pro age' beauty range Studio10 shares product tips for graceful ageing…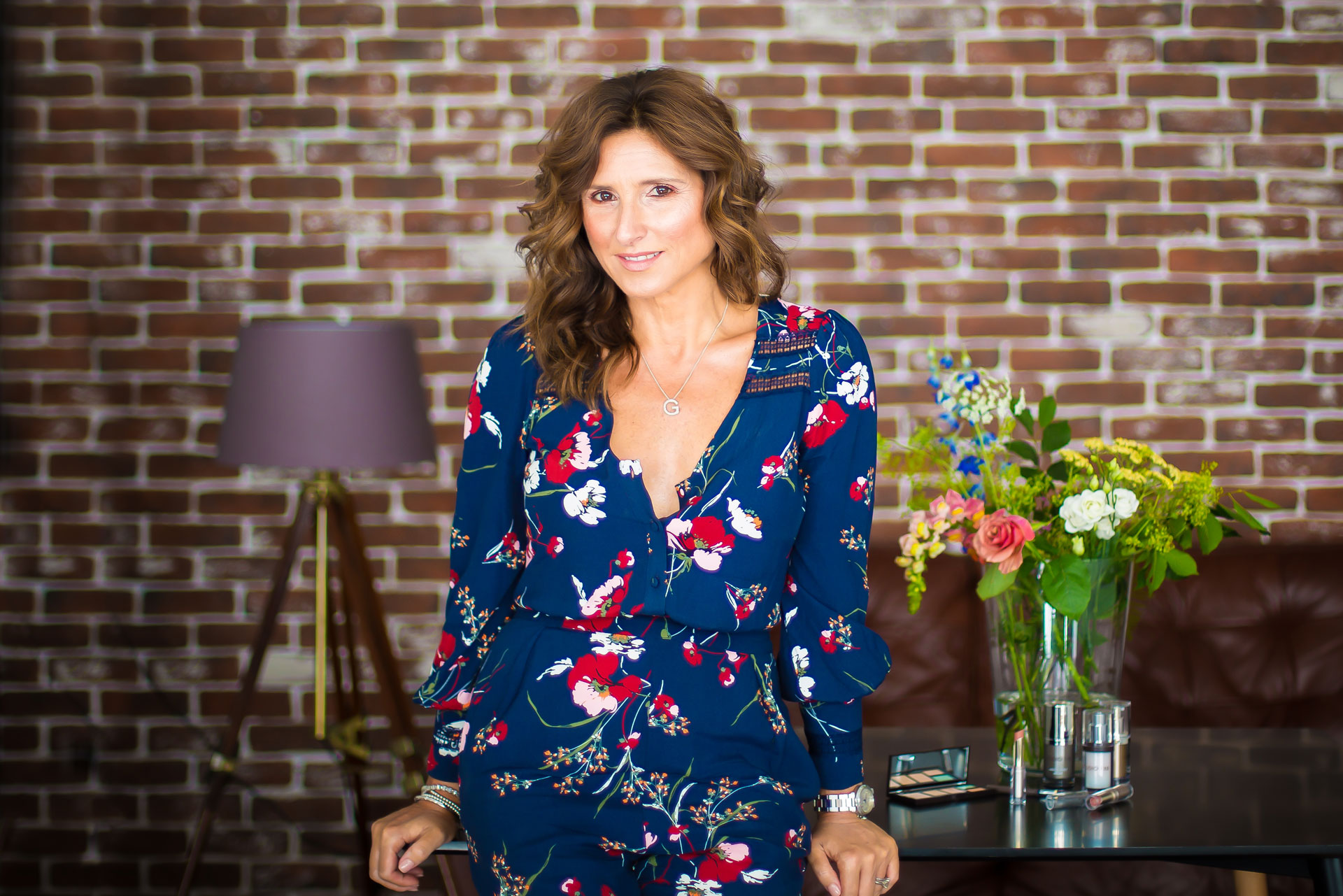 Inspiration behind your beauty range?
As I reached middle age, I wanted to celebrate this. I wanted to feel truly confident and not be limited by negative anti-ageing stereotypes that didn't reflect how I felt or how I lived my life. This needed to be represented in advertising by the makeup brands that were trying to talk to us, but at that time the beauty industry only seemed to have a 'one rule suits all' approach to makeup and all I could find were dressed up versions of mainstream products that just didn't seem to work for maturing skin. I wanted 'quick-fix' solutions that targeted the signs of ageing, with the best skincare ingredients, and that were easy to use. So Studio10 was born.
What do you see when you look in the mirror?
It's too easy to see all of the things you think are wrong, what you want to change or how old you are; we are our worst critics!  So I try to focus on the beauty in front of me – beauty on the inside and the outside. To me beauty is ageless.
What is your favourite feature?
It has to be my cheekbones and how pronounced they are – I was so lucky to inherit them from my Hungarian Father!
How do you stay fit?
Being physically fit and strong is important to me, but also being mentally strong as well.  Exercise is a great way to alleviate my stress, and it gives me a good night's sleep! During lockdown I became a huge fan of home workouts and did a lot of exercise classes with my daughters. Courtney Black's programme was great – hard work! I try to fit in Yoga and Pilates when I can too.  At the moment I'm focusing more on weights and resistance training as it helps build bone density. Running Studio10 is demanding and time consuming so I have to make a conscious effort to schedule time for exercise – and to make sure I have time for my friends and family as well.
Best beauty advice?
I always say that if you look good, you feel good! Whatever it is that you do to make yourself look good on the outside – whether it's a great haircut, a beautiful makeup look or the clothes you wear – if you put that little bit of extra effort in, you reap the rewards of how you feel on the inside. I think it's important to surround ourselves with real and authentic images of beauty and to not feel pressured to be the perfect woman we see in glossy magazines.
Treatment you swear by?
It's so important to look after our skin and I have a really good skincare routine at home, plus I try to top this up with a treatment every three months. Sarah Chapman is my favourite go to, and I love the Stem Cell Collagen Therapy + Led treatment that uses advanced micro-needling and red-light therapy.
Hero products?
My philosophy is that you don't need masses of products to create a great makeup look, so I tend to stick to just a few key products. A good hydrating foundation, as well as a primer like our Studio10 Youth Glow-plexion to give my skin radiance. In the summer I use Laura Mercier's Tinted Moisturiser Natural Skin Perfector. I add shape and definition to frame my face with a good brow pencil to fill out my brows, and a lip liner to create fuller looking lips, and if I want to add a flush of colour I finish with Charlotte Tilbury's Coral Kiss.
What is your signature look?
I love a natural look that also combines a touch of glitz and glam – putting together natural colours, patterns and textures, and then accessorising with a few necklaces. I love the Boho Chic look – slouchy summer dresses and trainers teamed with a black leather jacket or an oversized cardigan, and then bringing it all together with some key pieces of jewellery
5 products you rely on?
Pixi's Glow Tonic is a great exfoliator for my skin and it smells gorgeous. Heliocare 360° Gel Oil-Free SPF50 – it completely protects my skin from UVA, UVB and infrared light, and it has a dry touch oil-free gel that sinks into my skin instantly without any greasy residue. La Roche-Posay's Retinol 0.3% + Vitamin B3 Serum is fantastic and really feeds my skin. Our Studio10 Plumping Blush Glow-plexion is a must have for me. Its blend of warm orange undertones, brightening pink hues and light reflecting pearls creates such a healthy looking glow without a lot of effort! And lastly, I love Paula's Choice Omega Complex Eye Cream, it really hydrates, nourishes and brightens my skin.
Newest beauty find?
I am loving Aroma Works Serenity Body Oil! It's the perfect oil for me after a bath or shower, and the scent totally uplifts and energises. I even use a drop on my pillow at night.
DISCOVER MORE: 
The Best Facials in London / Winter Hydration: How to Layer Your Skincare