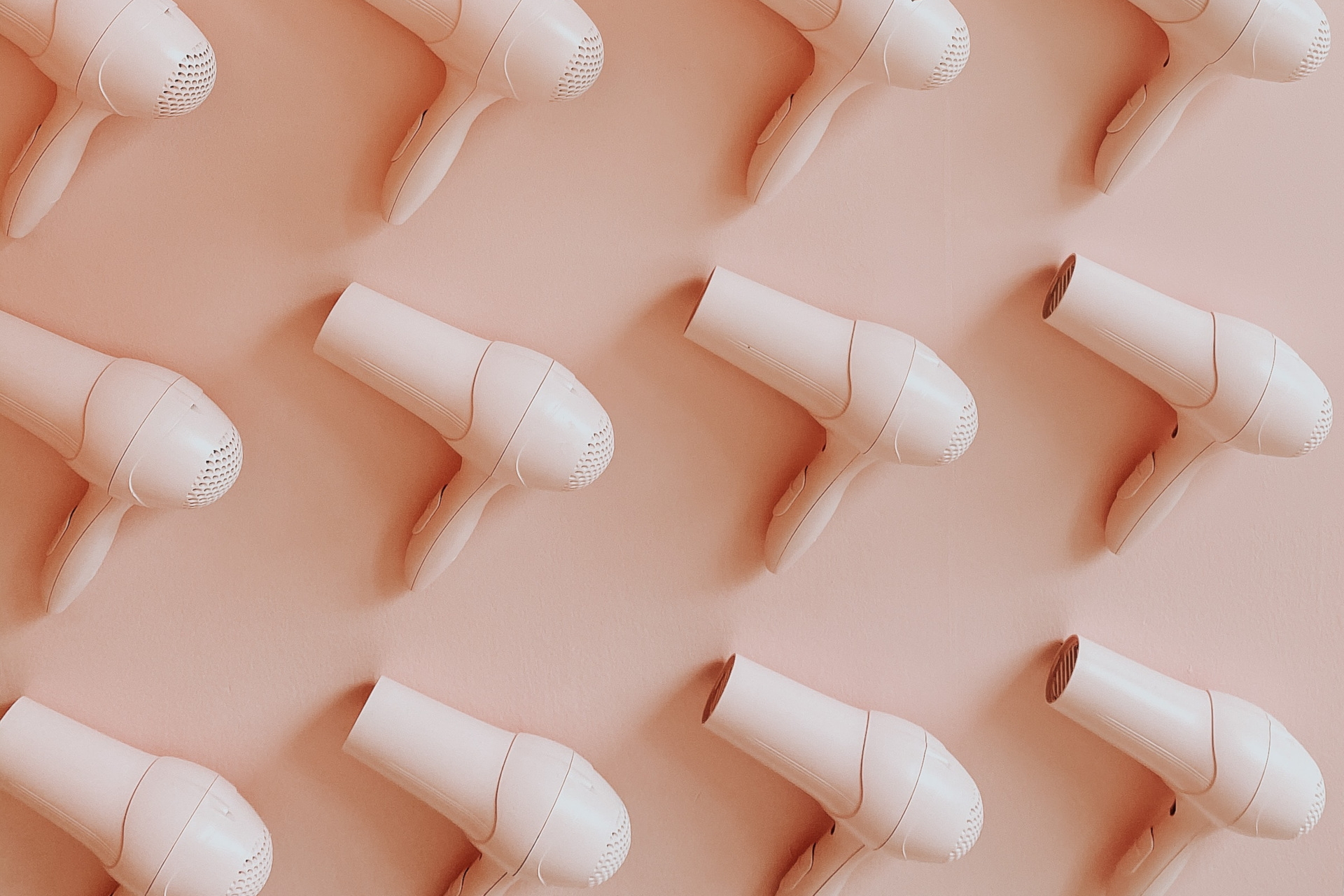 London's Best Luxury Blow-Dry Bars & Salons
It's time for that much-needed new 'do'
Let's face it, there's nothing that makes you feel quite as fabulous as a fresh, glossy blow-dry. But not all salons provide the same results – so head to these luxurious spots in London to make sure you always look good enough to bump into an ex. When it comes to hair, going luxury can make all the difference – and we've found the best spots in London for a blow-dry that's a cut above the rest. From fully reclining chairs to proper head massages and hair perfume to finish it off, these salons are worth every penny.
The Best Luxury Blowdries in London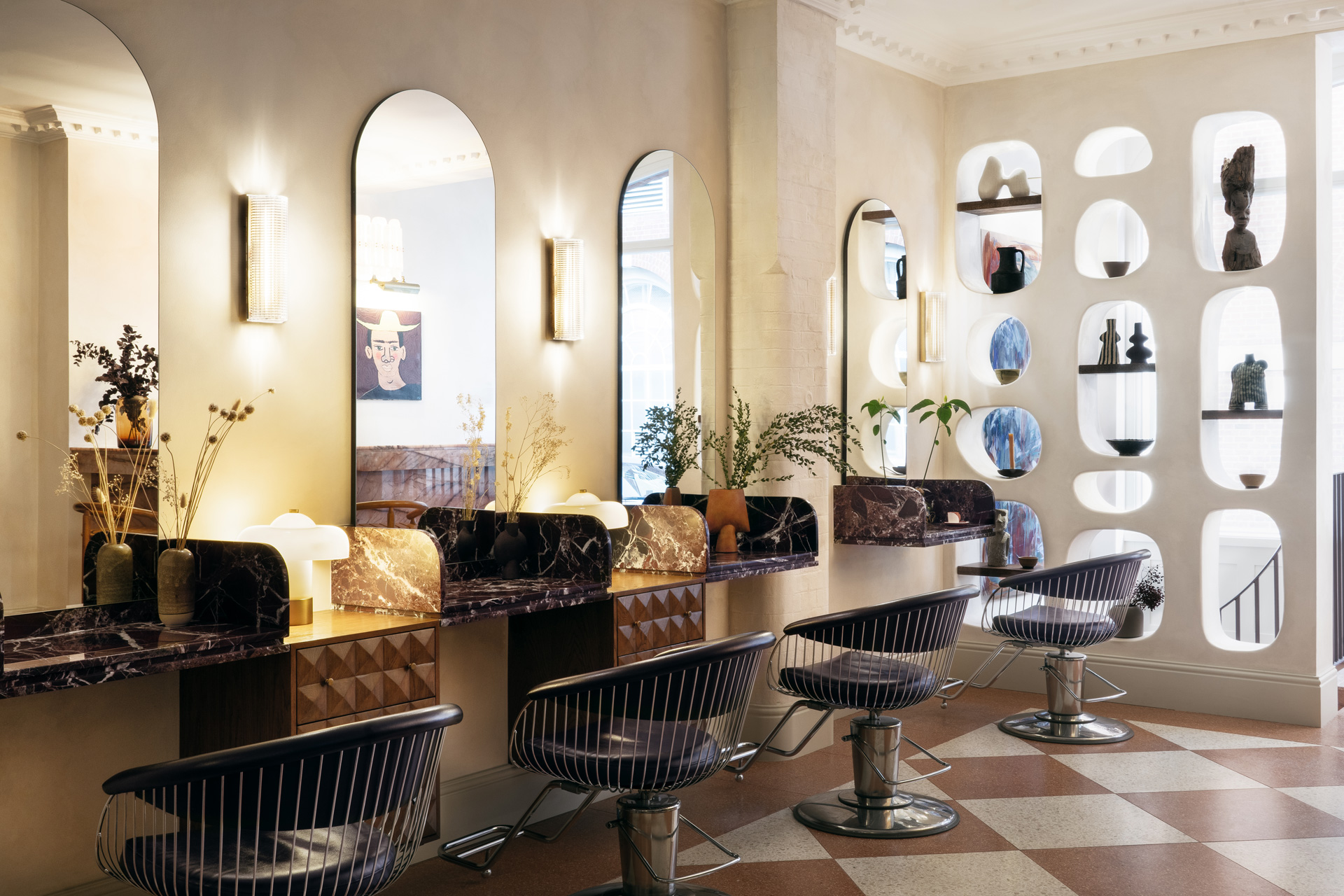 Limoz Logli
When it comes to hair colouring, in-the-know Londoners have Limoz Logli in their little black book. The esteemed hair stylist is renowned for his signature colour, achieved in a meticulous five-hour process which involves hand painting layers of highlights and correcting tones to achieve that natural, sun-kissed look. His eponymous salon – which moved to a bigger location in January – is a favourite with stylish Chelsea locals. The sleek new space is beautifully designed, with a standout pink marble bar, checkerboard flooring and plants dotted around. Alongside Limoz's famous colouring service, you can get cuts, blow drys and treatments – and the team will ensure the experience feels pampering and luxurious, with silk gowns and drinks aplenty.
Address: 1A Ives Street, London SW3 2ND
BOOK: limozlogli.com
Andy's Salon, Wimbledon
Since it opened in Wimbledon Village back in 2016, Andy's Salon has garnered a loyal following from locals, offering top-class service amid a relaxed atmosphere. During Wimbledon tennis stars pop in for a pre-match trim – the Federer's are regulars, apparently. The eponymous Andy has over 21 years of experience in all things hair, so whether you're after a blow-dry for an event or a brand-new do, you can guarantee you're in safe hands. You can also opt to have your treatment in the salon's plant-filled treatment garden – with the option to have your hair and nails done at the same time for the ultimate pamper session.
Address: 89 High Street, Wimbledon Village, London SW19 5EG
BOOK: andyswimbledonvillage.com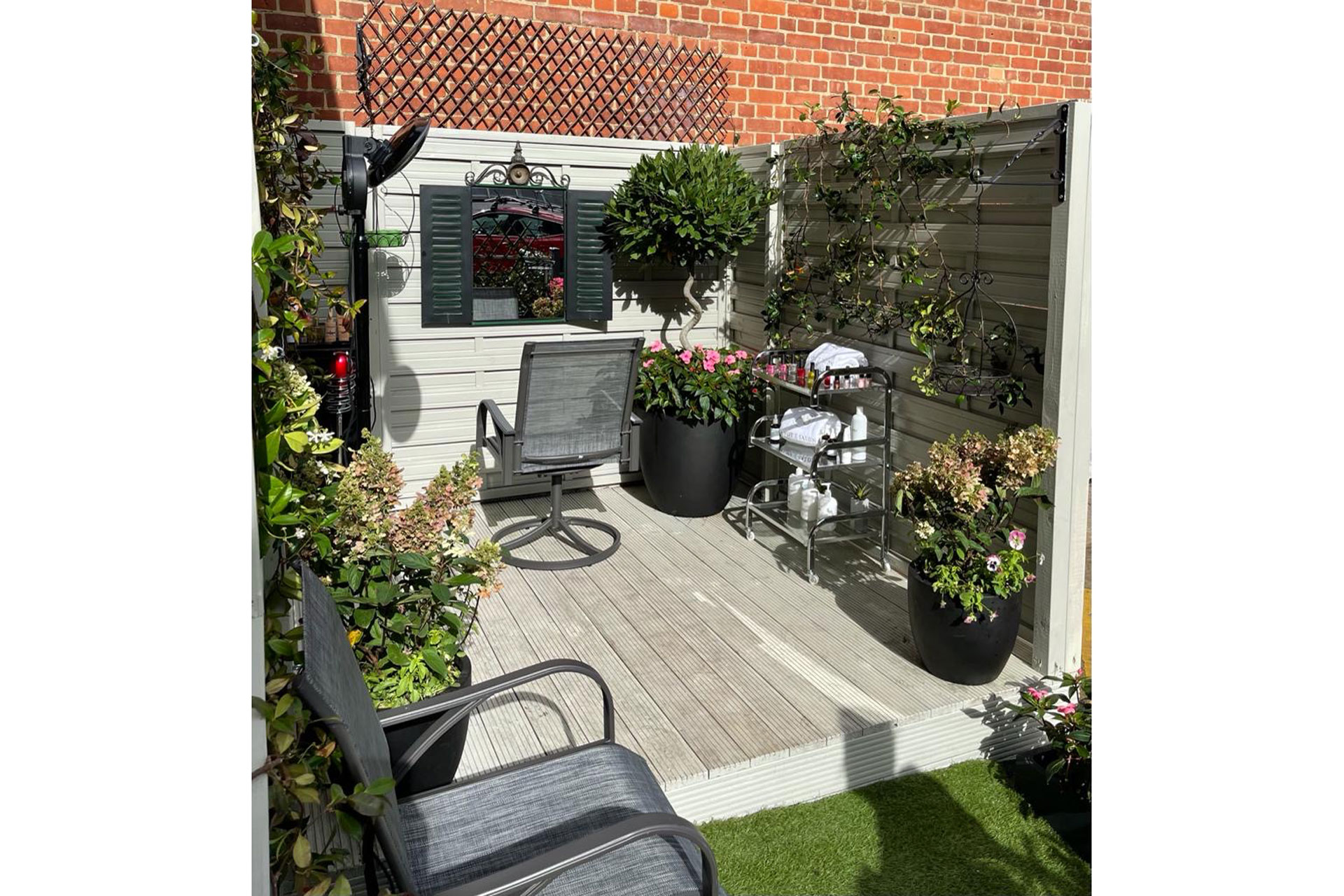 Blue Tit
B Corp certified salon Blue Tit has slowly been making its mark on the UK capital, with the opening of its Greenwich branch last year bringing the total number of London salons up to 10. In terms of sustainability creds, Blue Tit has offset 110 per cent of its emissions, created a transparent impact report (which you can find here) and prevented over 10,000 plastic bottles from entering landfill or ocean waters. The salon is also in the process of switching its electricity supply to Haven Power, which generates energy using responsibly sourced, compressed wood pellets and produces 86 per cent less carbon than coal-generated energy, and uses biodegradable towels from Scrummi and Eco Head shower heads to help save water. Let the guilt-free pampering commence.
Address: Multiple locations, please see here
BOOK: bluetitlondon.com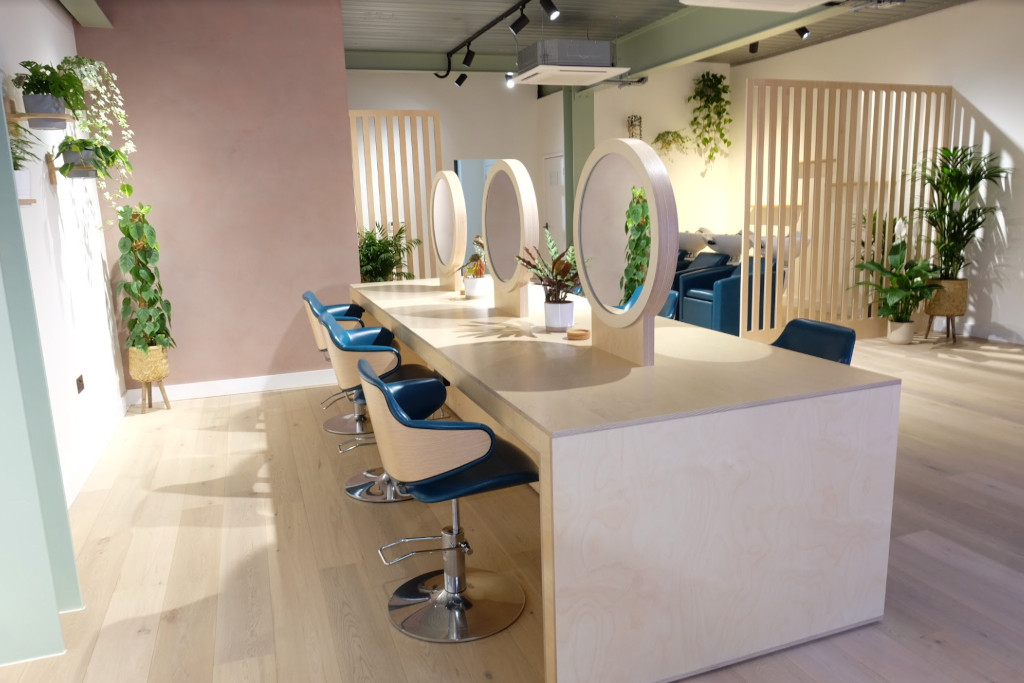 Hari's
A stalwart among west Londoners, Hari's has been looking after hair for 40 years now. With four locations (Parson's Green, King's Road, Notting Hill and Fulham Road), it's particularly known for its colour expertise. With a waiting list of 2,000 (yes, really), women (and men) are chomping at the bit to get back in the chair. New offerings from the Lock-Lifting Line-up of services include The Hair Hug (cut, conditioning treatment and gloss enhancer); The Colour Clinic – to rectify all manner of at-home experimentations you may have gone through – or why not go for the 'Over It Overhaul', a come out completely transformed. The possibilities are endless.
Address: Multiple locations, please see here
BOOK: harissalon.com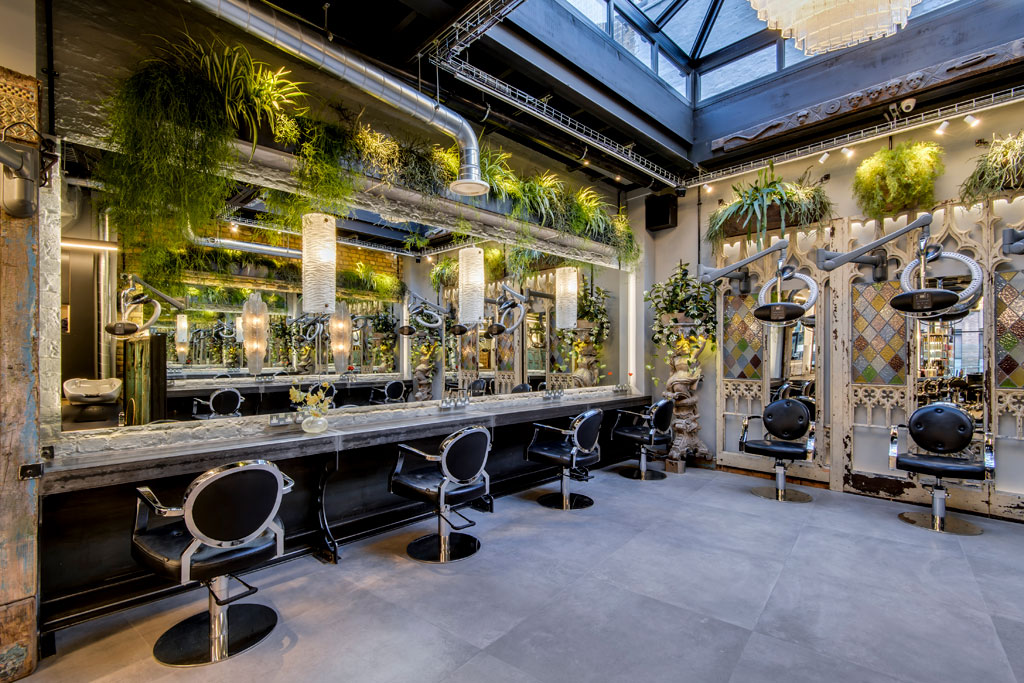 Edward James
The ladies (and discerning gents) of south London flock to Edward James' Putney, Clapham and spanking new Balham salons for guaranteed luscious locks – done the natural way, using Aveda products. We all think twice about putting iffy chemicals into our bodies, so why not on them, too? The salon's whole vibe is the epitome of natural luxury – think muted browns and creams, shiny copper, candles and fabulous tree trunk textures, resulting in a totally zen oasis that feels worlds away from the high street. And that's not to mention the delightfully indulgent essential oils shoulder, neck and head massage that you get with every treatment – plus the reclining massage chair for when you have your hair washed, the spa that's conveniently just downstairs and the latest luxurious addition of an optional mindful meditation to plug into during your visit (choose from 5, 10 or 20 minute meditations from leading hypnotherapist Malminder Gill). Everything about this place (quietly) screams 'treat yourself', and as you walk out with the most thoroughly cleaned and beautifully perfumed hair (and a blow dry that doesn't budge for days), you'll wonder why you ever thought otherwise…
Address: Multiple locations, please see here
BOOK: edwardjameslondon.com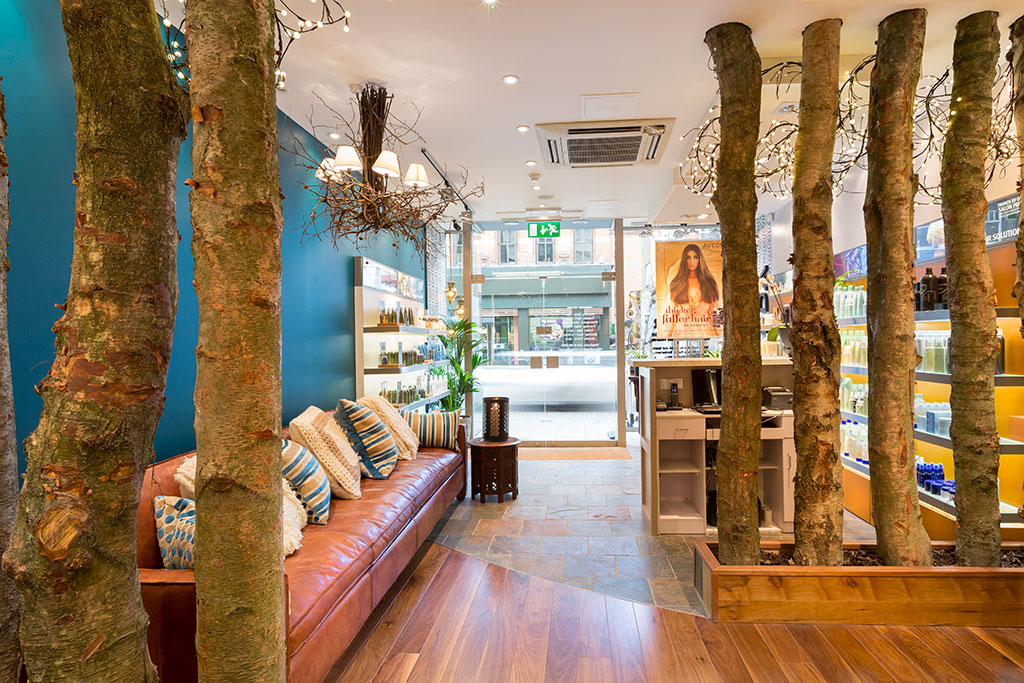 Neville Hair and Beauty
This renowned hair salon has always been ahead of the game – in 1990 it became the first salon to offer a £20 blow dry, long before dedicated blow dry bars existed. Thirty years later it's lost none of its charm. A chic five-story townhouse in Belgravia, Neville Hair and Beauty has a roster of celebrity clients including Kitty Spencer and Emma Weymouth. Staff are highly skilled and friendly, and each appointment starts with a consultation where your hair type will be assessed and you'll be advised accordingly. All that pampering made you peckish? Grab a healthy salad and a juice from the on-site café, and leave with the bouncy blow dry of dreams.
Address: 5 Pont Street, Belgravia, London SW1X 9EJ
BOOK: nevillehairandbeauty.net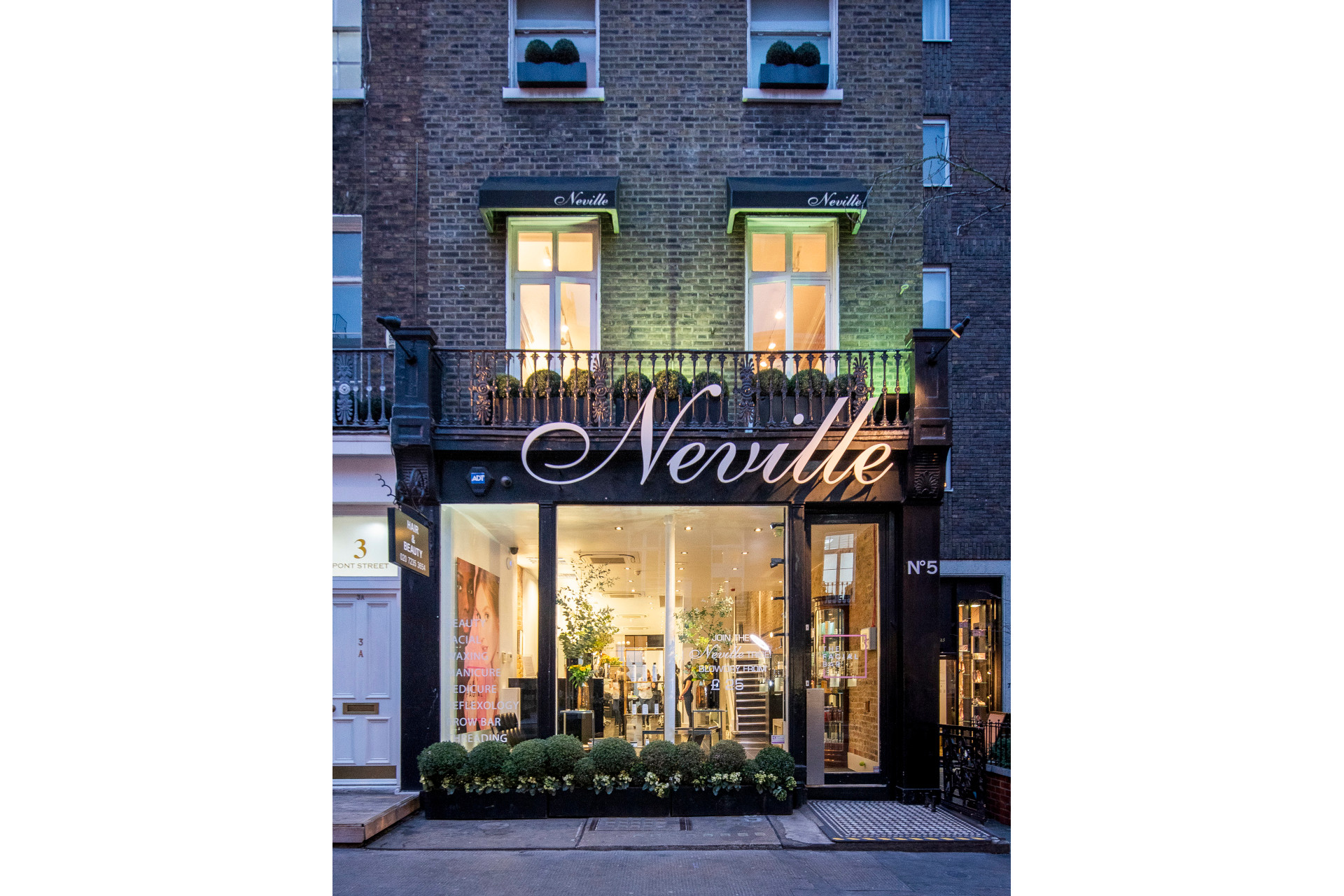 Gielly Green
For luxury indulgence for both you and your hair, boutique salon Gielly Green is indisputably the best in town. Since opening in 2008, the salon has collected the best stylists from around the city, and their staunchly loyal clients have followed suit – they want only the best, and this is where to find it. The hair wash alone is worth going for! The cushioned chairs recline back fully until you're horizontally lying above the sink, your neck atop a cushion for extra comfort, while you receive a luxurious ten-minute head massage that will leave you feeling totally relaxed. They use their own custom products for your hair and each blow dry is completely bespoke, resulting in a swishy, glossy and full blow-dry that will last you for days.
Address: Multiple locations, please see here
BOOK: giellygreen.co.uk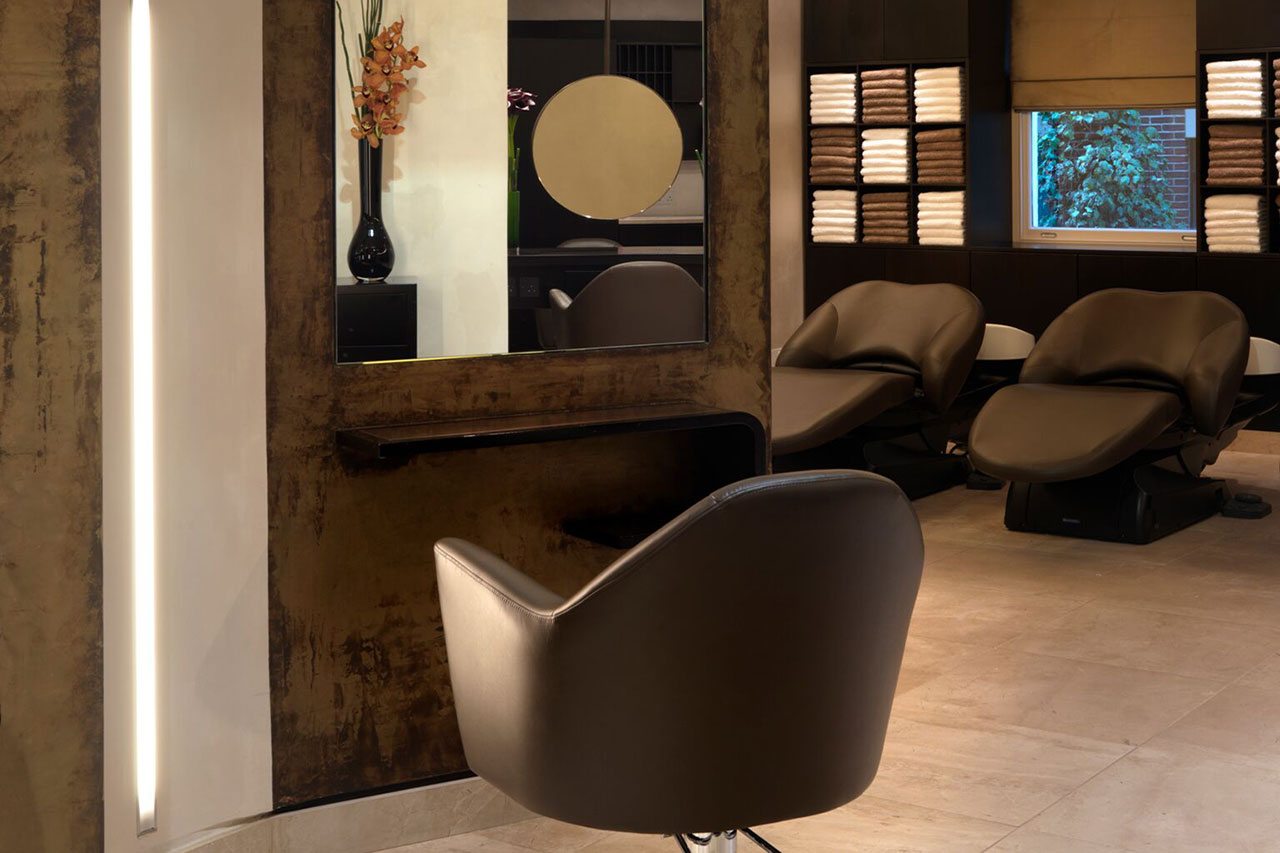 Mayfive
This new boutique salon tucked behind Chiswick High Road has been making waves for miles around, both metaphorically and literally. Owner Katie Allan and her talented girl gang of hairdressers are famed for creating the perfect wavy hairstyle – the type that beautifully frames the face, has that done-but-undone look, and will have you proudly swishing your way down the street for days. Mayfive's combo of sustainable Davines products, supreme hairdressing skill, bubbly atmosphere and adorable salon puppy Ralphie make for an addictive experience that's hard to beat, with loyal clients spanning the entirety of London. Haircut-phobes in particular should make the pilgrimage – you hardly notice the inches being chopped off when you've got a miniature dachshund nuzzled into your lap. Ralphie is undoubtedly the star of the show, so go at quieter times when you can have him all to yourself. A puppy and fabulous hair all in one? You're welcome.
Address: 44 Devonshire Road, Chiswick, LondonW4 2HD
BOOK: mayfivehair.co.uk
Salon64
Leading a new wave of multifunctional spaces in London is the cutting-edge Salon64. Owner and respected hairdresser Ricky Walters spotted a gap in the market for a hair salon in line with the modern woman's (or man's) needs, creating a space in the heart of central London which seamlessly blends traditional salon with buzzy social hub. You almost can't tell it's a hairdresser from the outside – which is why it works so well, as busy Londoners hop in and out to charge their phones, have their nails done, touch up their makeup before a meeting, or grab an eco-friendly coffee on the go. It's the kind of place where you can spend hours without worrying that you're wasting time, tapping away at your laptop with a hot chocolate by your side and having a quick blow-dry simultaneously. Simply put, it's genius, and will undoubtedly be followed by a slew of copy-cats wondering why they didn't think of it first. Say hello to the future of hair salons.
Address: 14 Bateman Street, London W1D3AG
BOOK: salon64.co.uk
DryBy
Located right in the centre of town, this New York/London hybrid salon presents itself in an elegant and unique light. Fabulously discreet from the outside, inside it's more something out of Pinterest with its marble furnishings, rose gold lighting and exposed bulbs. Upstairs there is a blow-dry bar, while downstairs is the nail bar favoured by Vogue's beauty team. As you're welcomed into the stylish DryBy salon, you'll be given a glass of prosecco and a lookbook where you can flick through 5 classic hairstyles. 'The London' is bed hair chic, perfect for those who favour the 'What Blow-Dry?' look. Lucas whizzes it up in no time, and you'll emerge 45 minutes later feeling rather pleased with yourself and ready to shine.
Address: 74 Mortimer Street, London W1W 7RZ
BOOK: dryby.co.uk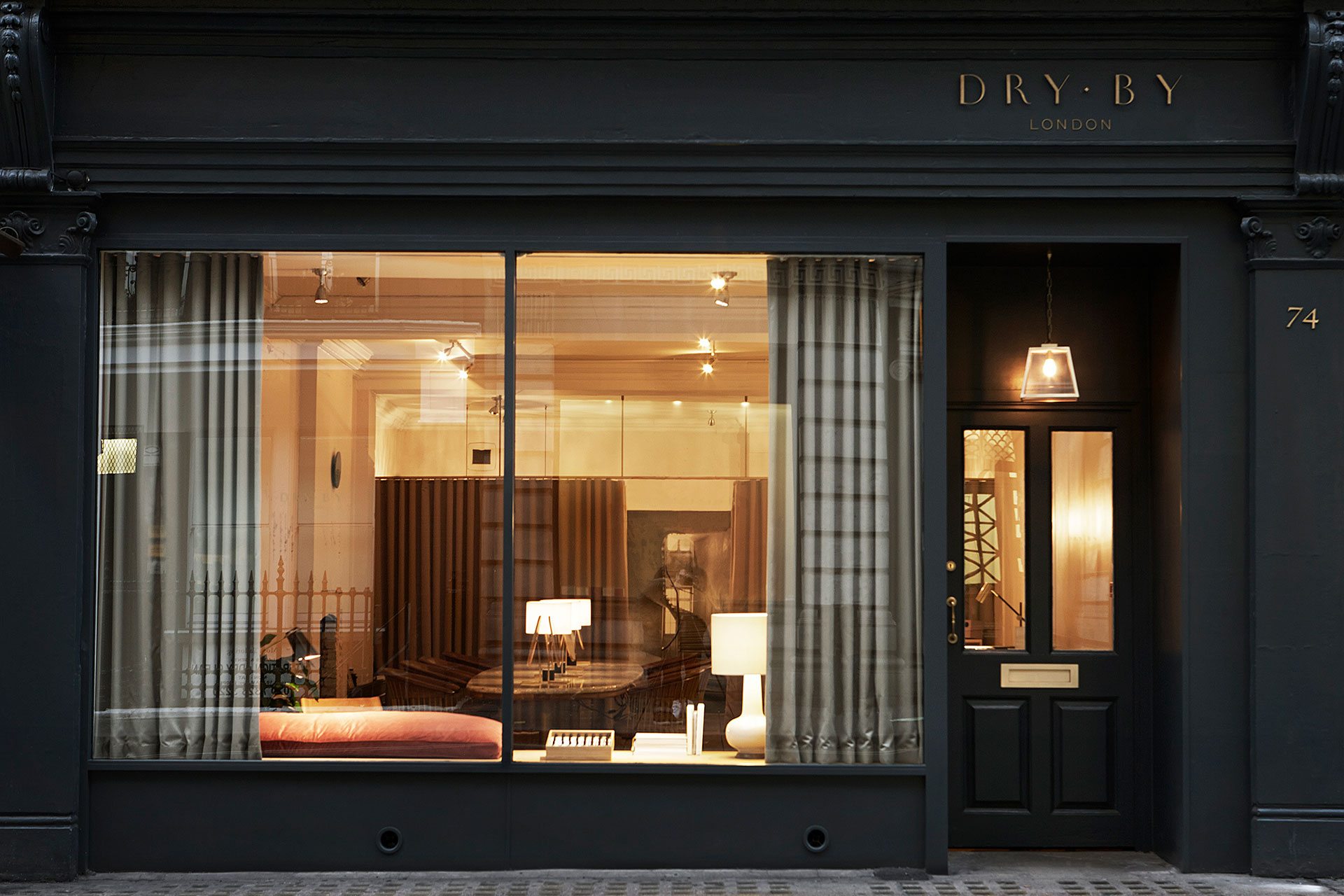 Blush + Blow
This pretty little salon in Fulham should be top of your list if you have regular blow-dries. Their stylists manage to execute perfect hair every time, tailored to exactly what you like and using the best products for your hair type. If you're in need of some real pampering, book in to have a manicure at the same time at one of their special tables (you'll feel like a model) and don't forget to ask what's new – they've recently introduced a new colour bar headed up by colourist to the stars Siobhan Jones. If you're a busy mum, you'll love their Bambino playing area where you can park the little ones for free while you enjoy some well-deserved glam.
Address: 197 New Kings Road, London SW6 4SR
BOOK: blushandblowlondon.com
Paul Edmonds
As the official partner for the BAFTAs and with a portfolio that includes the likes of Margot Robbie and Keira Knightley, you can rest assured your precious tresses are in safe hands at Paul Edmonds. A quick blow-dry is never too far away, with salons based in Knightsbridge and Battersea – although we are certainly partial to the Battersea Power Station outpost; its exclusive licensed bar and lie-down hair spa experience are obvious allures. Pair your blow dry with a facial for optimal relaxation.
Address: 3 Circus Road West, Battersea Power Station, London SW11 8EZ
BOOK: pauledmonds.com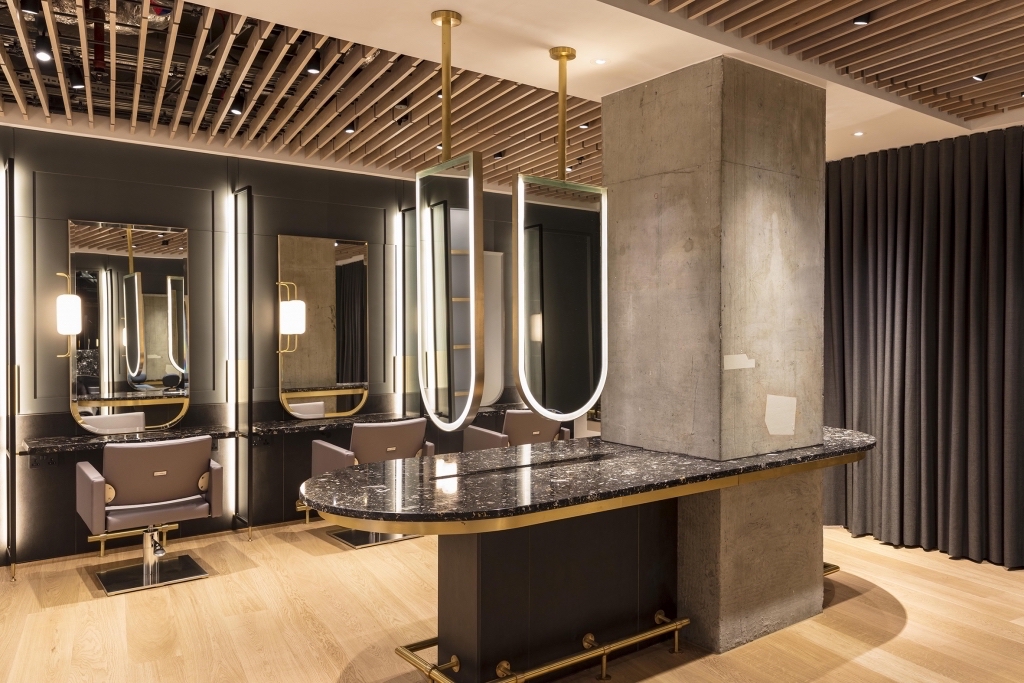 Ruuby
You will no doubt have heard of Ruuby, the app which busy Londoners swear by for their blow-dries. Their hand-picked stylists will come to your home and style your hair to perfection at the click of a button – great if you're having a last-minute hair panic ahead of a big event or occasion, and there's nothing quite as luxurious as not even having to get out of your pyjamas!
BOOK: You can download the app here. ruuby.com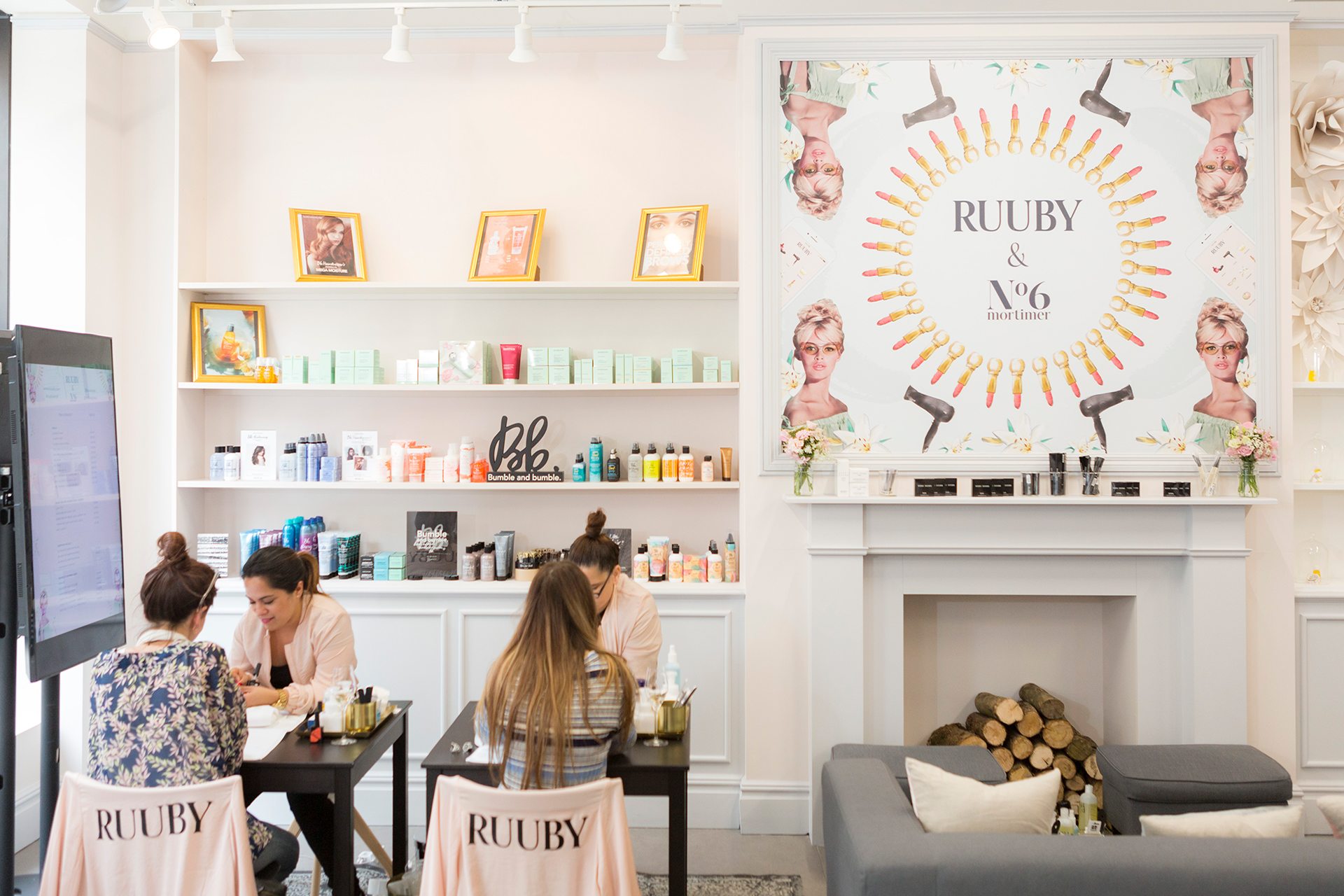 Saco Hair
Saco Hair launched in 2006 when industry icons Richard Ashforth and Anthony Keast joined forces to bring luxury hair styling to Londoners. Since then their success speaks for itself – they've opened salons in Paris, Montreal, Moscow and Copenhagen and become an internationally regarded name. Despite becoming a global brand, the flagship London salon – nestled on a stylish walkway in Fitzrovia – retains a boutique feel, which puts beauty first. For a professional modern blow dry with a head massage thrown in, look no further.
Address: 4 Charlotte Place, London W1T 1SE
BOOK: sacohair.com
Featured image: Tessa Wilson, Unsplash