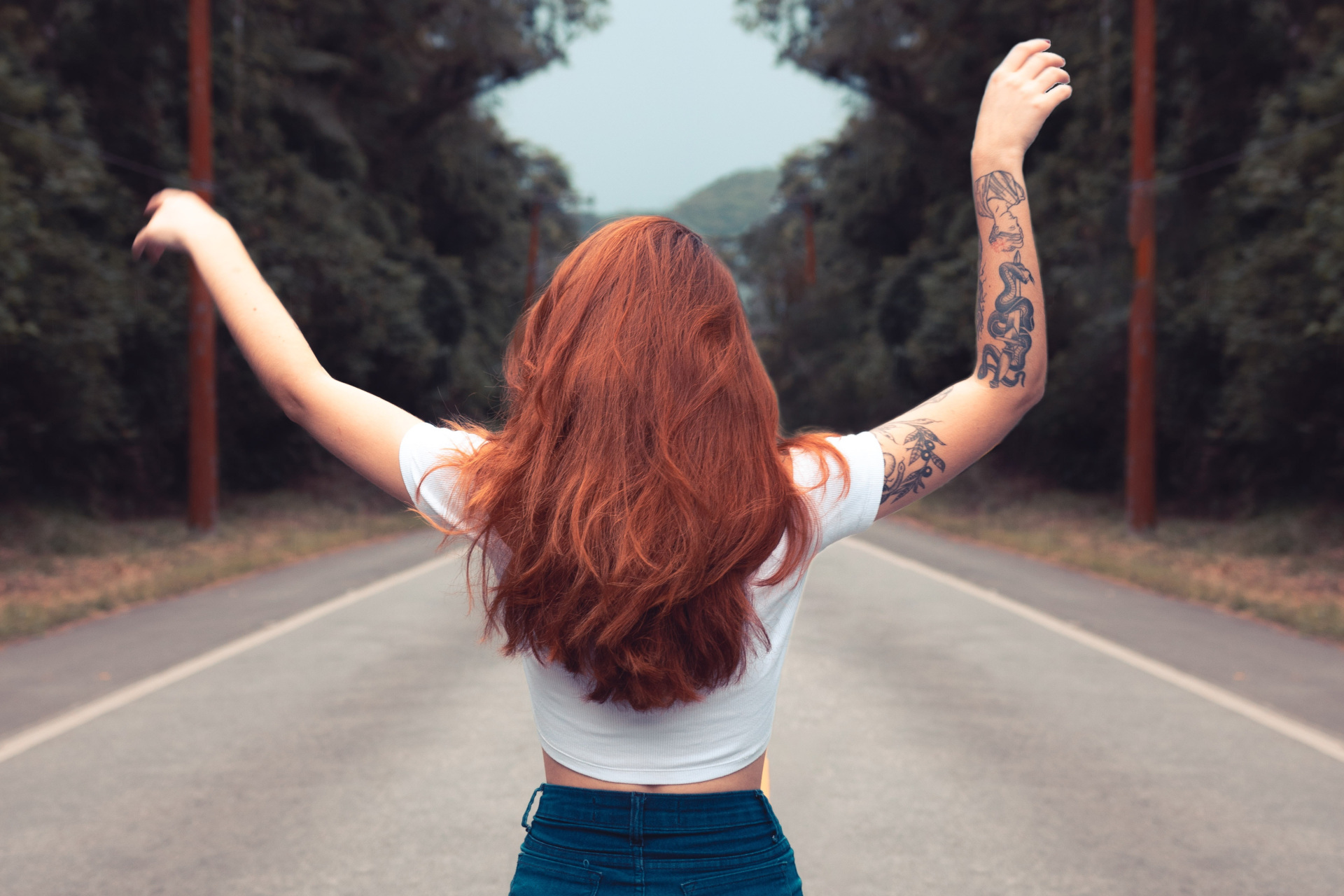 5 Hair Colours That Will Be Trending in 2023
---
Think bold, bright and burgundy
Keen to try something new this year? You're not the only one. A new year means a new start, and many of us like to embody this with a complete makeover. If you're considering taking the leap this year, try one of the jazzy hair colours we've (excuse the pun) highlighted below – these are set to be some of the biggest hair trends of 2023.
Hair Colours That Will Be Trending in 2023
We're set to see an explosion of colour in 2023 – especially when it comes to our hair. Muted tones are on their way out, with all things bright and bold taking centre stage. We're all after a main character moment or two this year, and many of us want to feel and look the part. Think multi-coloured mops, white blonde barnets and more shades of red than you can count. So, without further ado, these are the hair colour trends to look out for in 2023:
Top Trends at a Glance
Classic copper
Two-tone hair
White blonde
Peaches and cream
Midnight ink
1. Classic copper
If there's one colour that's set to be synonymous with 2023, it's red. Shades of copper have been creeping up on us since early 2022, and have shown no signs of stopping. Many celebrities have hopped on the trend in the last year, from Kendall Jenner and Zendaya to Wednesday star Jenna Ortega, all channelling various shades of copper. But in 2023, this fiery trend is only set to go bolder – and with Pantone announcing their colour of the year to be 'Viva Magenta', it's safe to say we won't be getting bored of it anytime soon.
View this post on Instagram
2. Two-tone hair
Why have one colour, when you can have two? For those of us who find it hard to choose (or just want something a little different), two-tone hair could be the answer. Pinterest has already flagged the growing trend in its Predicts 2023 roundup, where the platform indicated that 'Gemini Hair' would be big in shades of blue, pink and purple. This trend can easily be taken to more natural tones, though, as seen on the likes of Miley Cyrus and Dua Lipa (Future Nostalgia era, of course), who wear two-tone hair in shades of blonde, black and brown.
View this post on Instagram
3. White blonde
Of all the shades out there, white blonde has perhaps been the most quietly persistent of 2022. We've seen it take centre stage on House of the Dragon ('dragon blonde'), dominate the runways ('supermodel blonde') and even hurtle down the slopes for ski season ('alpine blonde') – and there's good reason why. This is a crisp shade of blonde that is super elegant, and, as time has shown, unlikely to fall out of fashion in the foreseeable.
View this post on Instagram
4. Peaches and cream
This super-sweet shade is our go-to for when we want a light pop of colour. Light pinks and peaches are predicted to be especially popular come spring, and are ideal for those wanting to dip their toe (or roots) into more colourful styles. This is a trend that can be taken as subtly or bold as you like, from light, dusty peach to cotton candy pink.
View this post on Instagram
5. Midnight ink
Bring on the drama, 2023. You don't need to dye your hair five shades of the rainbow to make a statement this year – you can use the classics to your advantage, too. Cue: deep, dark browns verging on an inky midnight. When styled to a vivid glossy sheen, this shade becomes reminiscent of old black and white Hollywood films – think Audrey Hepburn, Elizabeth Taylor and Hedy Lamarr. Timeless glamour never goes out of style, after all.
View this post on Instagram
Featured image: Athena, Pexels