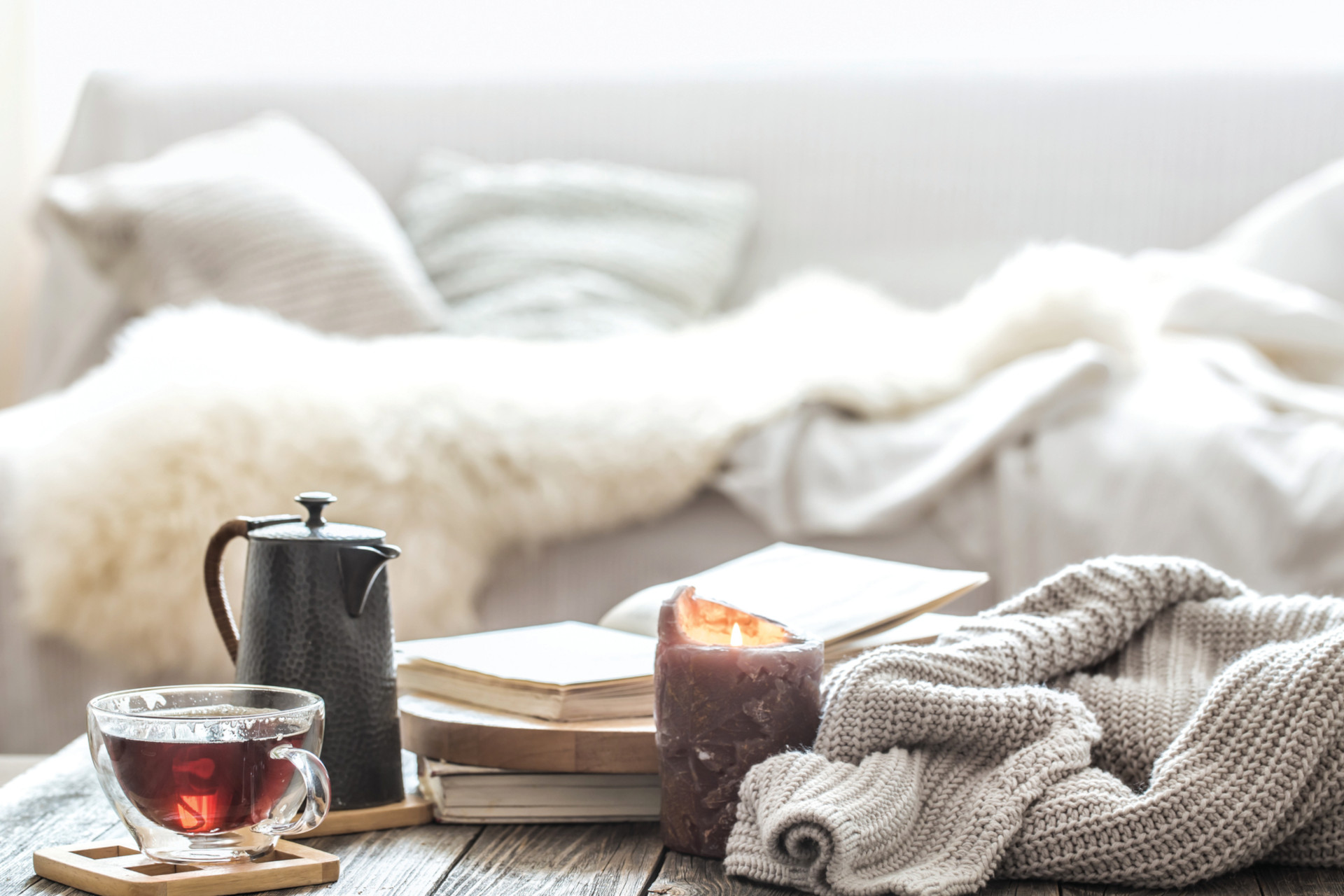 Body Language: Notes on Nesting
How to create a cosy home environment
A guide on how to create a cosy home environment – from candles to litterboxes – with notes on nesting by Olivia Falcon.
Body Language: Notes on Nesting
As we blink our way into 2021, I'm still in hibernation mode in my new home. A 2020 lockdown cliché, we rented out our London flat and have moved to a leafy corner of Surrey. As a massive over-thinker this is the most spontaneous thing I have ever done, but three months in it's been a roaring success. Being housebound for so much of last year (and now the beginning of this year, too) everyone has wanted to soup up their surroundings, so I thought I'd share some of my recent discoveries to help elevate lazy Saturdays in your own home, wherever you are.
On moving day, to avoid the stress of digging through boxes to find my kitchenware, I decided to try The Pure Package's three day reset (£149.50, purepackage.com), which includes three delicious meals and two snacks a day, created by chefs who personalise the menu based on your goals and nutritional nuances. I just wanted the convenience of having someone else do the cooking, to eat nutritiously rather than digging into bags of Doritos and keep energy levels high during a stressful time. Targeting post-lockdown excess baggage was a bonus. I would wake to find my meals waiting on my doorstep and it didn't feel too pious: smoked chicken and artichoke terrine was balanced with dairy-free chocolate mousse. I am repeating the programme imminently to make sure my New Year's resolutions aren't sabotaged.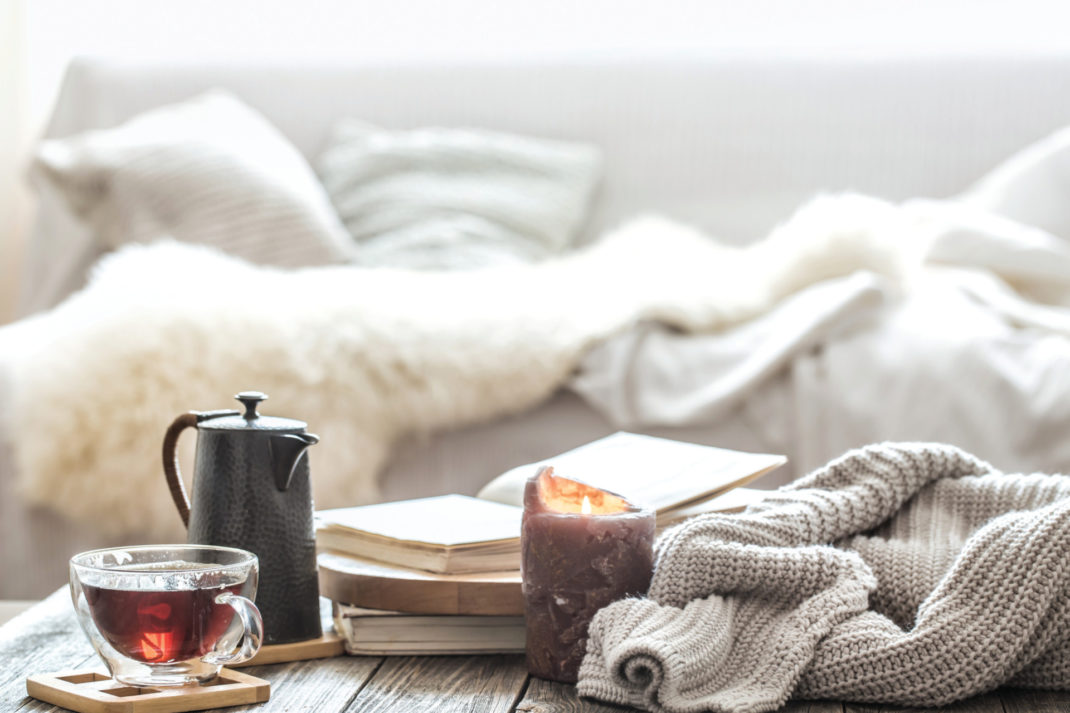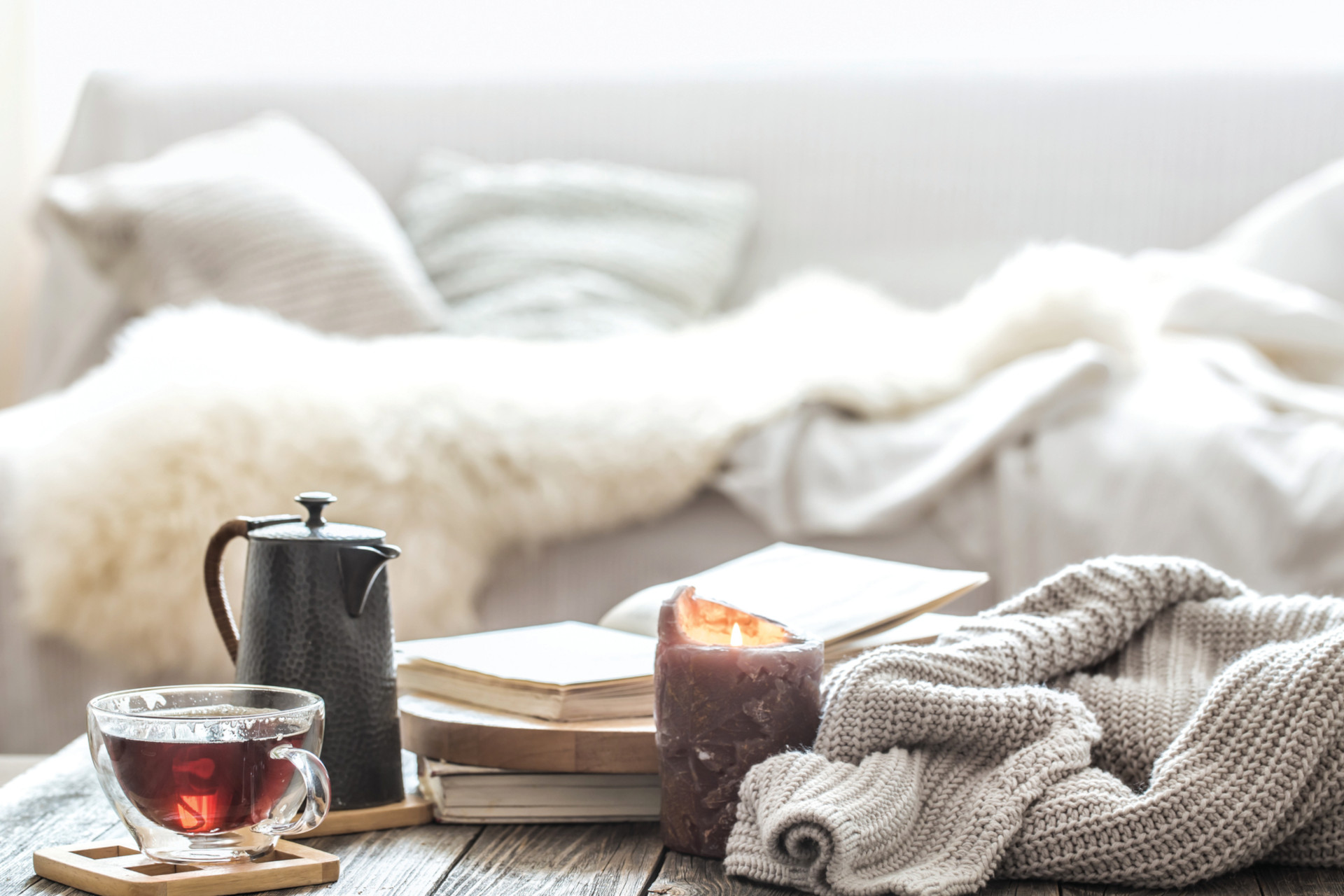 Home smells are so important and if, like me, you're crazy about roses then Diptyque's Othoniel Rosa candle (£58, diptyqueparis.com) will be catnip: a peppery rose that elevates any space with expensive French je ne sais quois. Equally scentsational is Jo Malone's Wild Berry & Bramble scented candle (£90, jomalone.co.uk), which brings the country garden inside with notes of warm berries, clary sage and geranium. I've even upgraded the cat litter tray with the chicest, Philippe Stark-inspired, oval-shaped Poopoopeedo Cat Litter Box (£89.99, chelseacats.co.uk).
If, like me, your perfect night in involves a long bath you need to know about Soak Sunday's Midnight Storm Bath & Body oil (£14, soaksunday.com), a detoxing concoction of ginger and basil blended with almond and jojoba oils. It's not ludicrously expensive so you won't feel guilty sloshing it in. I've been pairing it with Smart Skin's Miracle Meta Mask (£30, mysmartskin.co.uk), a regenerative blend of olive and camellia extracts mixed with glycolic acid, which lifts the greyness out of skin, together with Philip B's Russian Amber Imperial Gold Masque (£243, feelunique.com), which makes blonde hair sparkle. I hope in a few weeks I'll emerge looking like I've been at a Swiss spa.
Featured image: Getty Images
MORE BODY LANGUAGE
Body Language: The Dr Sebagh Pre-Party Prep Facial / Body Language: How To Achieve Longevity After Lockdown