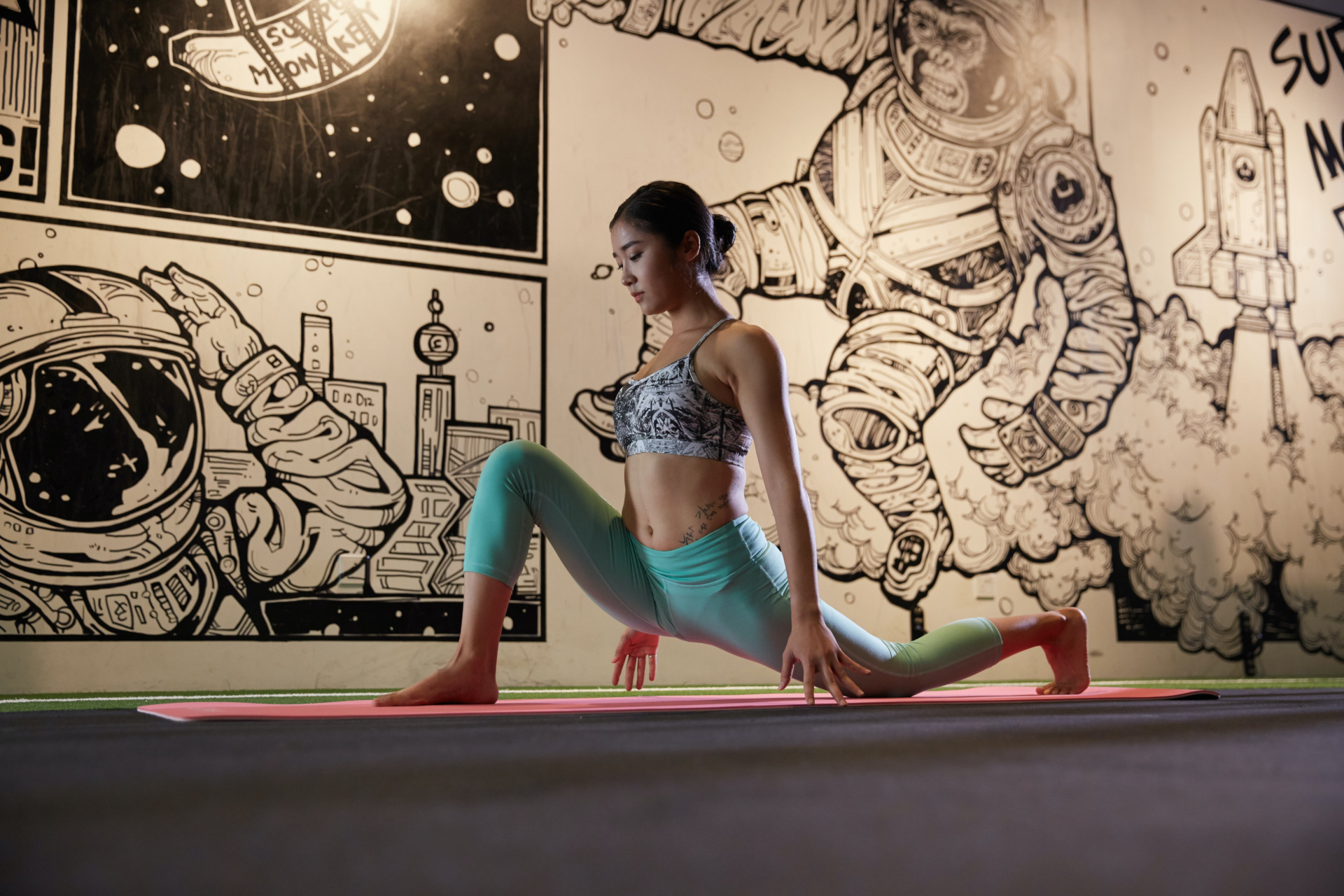 Hot Pilates: The Fitness Trend Cranking Up The Heat
Plus where to book classes in London
Ready to turn up the heat on your next workout? Then we've got just the class for you: hot Pilates. Another trend making the rounds on TikTok, this vein of Pilates is making a rather sweaty impact with fitness fanatics. Here's everything you need to know (and where to try a class in London).
What Is Hot Pilates?
'Hot Pilates is simply a class using Pilates principles in a warm room,' says Abby McLachlan, founder of Pilates studio East of Eden. 'Our hot yoga and Pilates classes at East of Eden, for example, are taught at 37 degrees, with 50 percent plus humidity.
'Some studios offer more classical Pilates in the heat, however you can also get a dynamic high intensity, low impact class called Inferno Hot Pilates,' she continues. 'This a Pilates based HIIT class in the heat to increase the intensity and challenge – not for the faint hearted!'
How Does It Differ From Other Pilates Workouts?
Those familiar with Pilates will know there are different types that vary through style and equipment – but with hot Pilates the biggest difference lies with the setting itself. 'Aside from the heat and humidity, you can also use of aromatherapy scents and coloured lights to enhance the experience,' says Abby. 'Hot Pilates also tends to be more dynamic, more focused on building strength and endurance, and more of a challenge.'
Where Did The Trend Come From?
As with most trends, hot Pilates has had a massive boost from TikTok. The video platform has seen creators document their experience taking classes, including the (usually very sweaty) results. As of August 2023, the search term 'heated pilates' has over 4.5 billion views on the platform.
But is this part of a much bigger trend? Abby seems to think so: 'We've seen a rise in popularity for classes and workouts that people can't easily replicate at home, and hot Pilates definitely falls into this category. The heat offers something new to the more traditional mat Pilates classes, and people are often attracted to new and challenging workout routines that offer a more intense experience. The combination of Pilates with a hot and sweaty environment could be appealing to those looking for a different and exhilarating fitness experience.'
What Are The Benefits Of Hot Pilates?
While we know Pilates has a good amount of health benefits (mainly muscle strengthening and toning), does a bit of heat add anything else? 'If you are in a more traditional Pilates class in the heat, then you get all the benefits of a regular Pilates class, plus increased flexibility and an enhanced cardiovascular workout as a result of the heat,' says Abby. 'You might also detoxify through sweating more and improve your circulation. If you try Inferno Pilates, as well as these benefits, you'll also improve your endurance and calorie burn, and your strength as you'll use weights and resistance bands to get your muscles working.'
Hot Pilates Classes In London
East of Eden
Set up in 2015 by Abby McLachlan, East of Eden is a lifestyle hub specialising in yoga, barre, mat and reformer Pilates as well as sound and meditation sessions. The studio offers multiple heated classes, with hot Pilates being based on the inferno method (a low impact, 50-minute HIIT workout based on Pilates principles) to help you work up a sweat.
Address: Studio 1, 14 Hatherley Mews, London E17 4QP
BOOK: eastofeden.uk
3Tribes
Although 3Tribes has multiple studios in the UK capital, it's the Crouch End branch you want if hot Pilates is on your agenda. Rooms are heated to 40 degrees Celsius, and classes follow the classic principle of using movement against resistance to strengthen and tone. You can also give hot yoga and hot flow classes a go here, if you want to keep your workouts on the warm side.
Address: 52 Coleridge Road, Crouch End, London N8 8ED
BOOK: 3tribes.co.uk
The Hot Spot Yoga
For those seeking out a challenge, an inferno hot Pilates class at the Hot Spot Yoga might be just the thing. These mat-based classes take place in a warm ('not hot,' says the website) room, where a low impact, high intensity workout aims to improve breathwork, alignment, balance, strength and flexibility.
Address: 25 Heathman's Road, London SW6 4TJ
BOOK: thehotspotyoga.co.uk
Featured image: I Yunmai, Unsplash