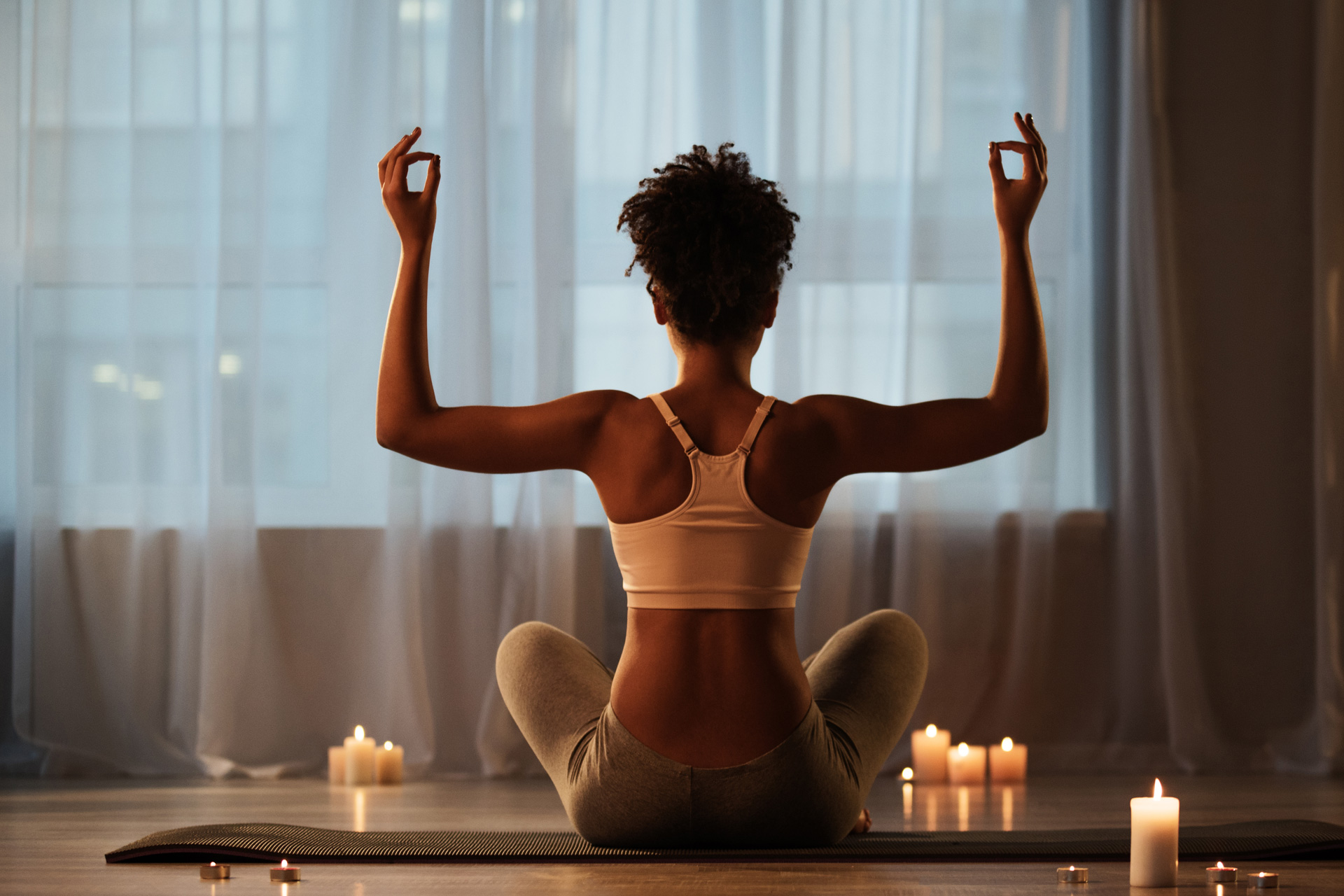 Cosy Cardio: The TikTok Fitness Trend We Can Get On Board With
Dressing gown workouts are officially in
We've all been there: you're snuggled up in bed in your pyjamas, when you're rudely awakened by your alarm telling you it's time to leave your nest, lace up your trainers and head out for a run. It can be tricky to muster up the motivation to drag yourself out, particularly when it's raining outside (summer who?) – but what about if you could stay cosy and get a workout in at the same time?
Cosy Cardio: The TikTok Fitness Trend We Can Get On Board With
Say hello to cosy cardio: the latest fitness trend to take over TikTok. The US-born trend (#CozyCardio) has amassed over a million views on the social media platform, spearheaded by content creator Hope Zuckerbrow. Her videos show her donning bed socks, putting on a Netflix show and hopping aboard her treadmill for a feel-good workout. Our interest is piqued – so how can we get involved?
What Is Cosy Cardio?
In a similar vein to the #HotGirlWalk trend, cosy cardio is designed as an approachable type of exercise which anyone can try. Cardiovascular fitness – also known as aerobic exercise – is any form of working out that raises your heart rate. 
Zuckerbrow opts for an indoor treadmill – but, evidently, many of us don't have one of these at home. So instead, you could pop a YouTube class on your laptop, or simply put on your favourite artist and have a bit of a dance (no need to feel self-conscious in the comfort of your own living room). If you're the lucky owner of a Peloton or other spinning bike, that could also fit the bill. 
Whatever you go for, the key here is creating a cosy setting – whether that's lighting candles, burning incense or working out in tracksuit bottoms.
What Are The Benefits?
A big draw of cosy cardio is that it's accessible to everyone: there's no need for an expensive studio membership or fancy technology. And it can be particularly helpful for those who don't feel comfortable working out in a gym: last year, a survey found one in three Brits suffer from gymtimidation, a term used to describe anxiety around going to the gym.
For Zuckerbrow, this approach to fitness helped her lose weight in a way that felt positive and sustainable. 'I wanted to take the weight back off in a way that felt good to me, not like punishment,' she told the New York Post.
While you might not have your most intense workout in your PJs, any type of movement is good for us – and the focus here is on the holistic element as well as the physical: creating a bit of me-time while also breaking a sweat. We're sold.