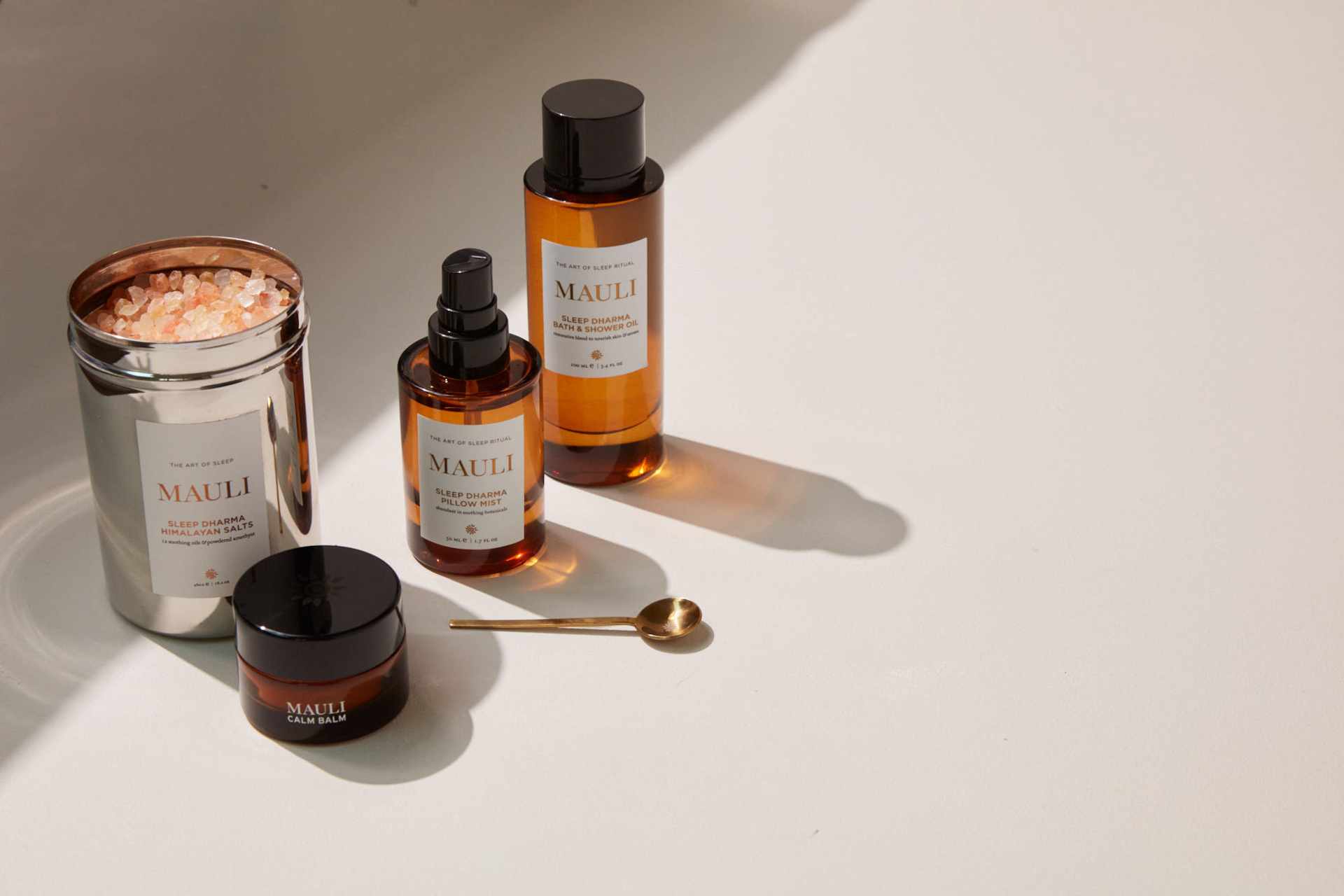 How to Create the Ultimate Ayurvedic Retreat in London
---
This is doorstep wellness at its finest
When it comes to self-care during the cost-of-living crisis, why bother checking into Ayurvedic retreats, destination spas and wellness venues in faraway places when you can do everything at home or on your doorstep? asks Caroline Phillips.
What is Ayurveda?
Holistic in nature and based on the concept of interconnectedness, Ayurvedic treatments aim to balance the mind, body (and spirit) with diets, herbal remedies, massage therapies, yoga and meditation.
There are multiple benefits to running your own Ayurvedic retreat, including keeping things local and spending a fraction of the usual price of an international retreat. You'll also help the environment – by jettisoning long plane trips – and avoid pesky airport queues and jet lag. Plus, staying home allows you to do an Ayurvedic break that's so mini you won't return to work (or home) and find yourself so overloaded that you wish you'd never left. This is a guide to the best of London's Ayurveda to do at home and nearby. Following this ancient Indian healing system – that's designed to prevent and combat disease with diet, treatments and good habits – will soon have you revelling in balancing your Pitta, Vata and Kapha doshas (or body type or humours) and enjoying good health.
How to Create the Ultimate Ayurvedic Retreat in London
Get started with the Ayurveda Detox
Bag a copy of Anu Paavola's newly released book if you want to cleanse, balance and revitalise your body at home. She gives easy-to-follow instructions to help you detox safely. Self-massage, yoga poses, fasting: it's all in there. So too the pioneering notion that pasta and tomato sauce can be the perfect Ayurvedic meal – yep, it's not all about curries – as it combines sweet, salty, bitter, pungent and astringent tastes in a perfect combo. (Ayurvedic practice, she says, should always be seasonal and local. So as long as that pomodoro is eaten seasonally and where tomatoes grow locally, you're onto a winner.) Plus she explains the balance and interconnectedness that underpin Ayurveda – how we cannot separate body from mind and ourselves from the world in which we live. This book may help you find health and happiness and, funnily enough, help you never go on a detox again.
SHOP: Ayurveda Detox (Welbeck Publishing), £16.99, waterstones.com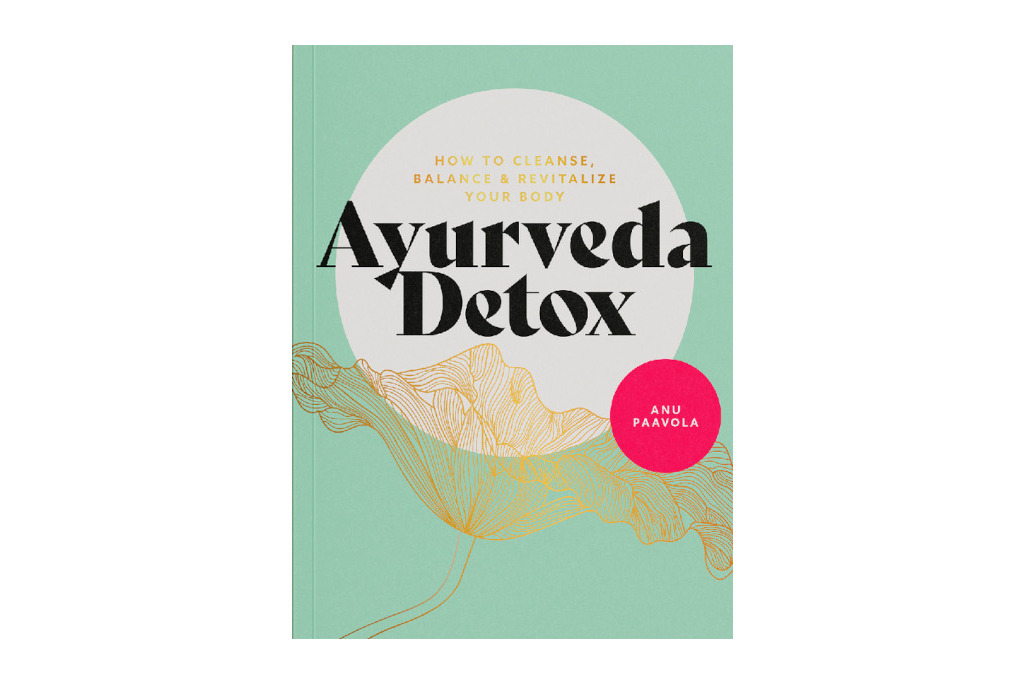 Invest in Tip-Top Gadgets and New Tech
Keep it Hot with MiHigh's Infrared Sauna Blanket
If you're doing Ayurveda in India, you've got the warmth of the climate. Therapists there may pop you into a sweat box post-treatment, in which you'll sit with clumps of medicinal herbs. Or you'll lie in a coffin-like contraption in which you steam – keeping your head outside – with medicated herbal decoctions. But these (sometimes claustrophobic) boxes don't get past the health and safety police here. So instead try a MiHigh infrared sauna blanket for your at-home Ayurvedic retreat. The wavelength of light permeates the skin and heats the body from inside, detoxing you more than you would in a regular sauna. It calms the nerves and mind, reducing stress and is good for vascular health and lymphatic drainage, with the science to prove it. Plus, it soothes aches and pains with its deep, penetrating heat and it burns more calories as you lie there for half an hour than you would in a 30-minute jog. Additionally, you'll feel tranquil (all those calming chemicals it generates), happy (a natural high) and invigorated afterwards. It's also meant to help you sleep better.
SHOP: Infrared Sauna Blanket V2, £399, mihigh.com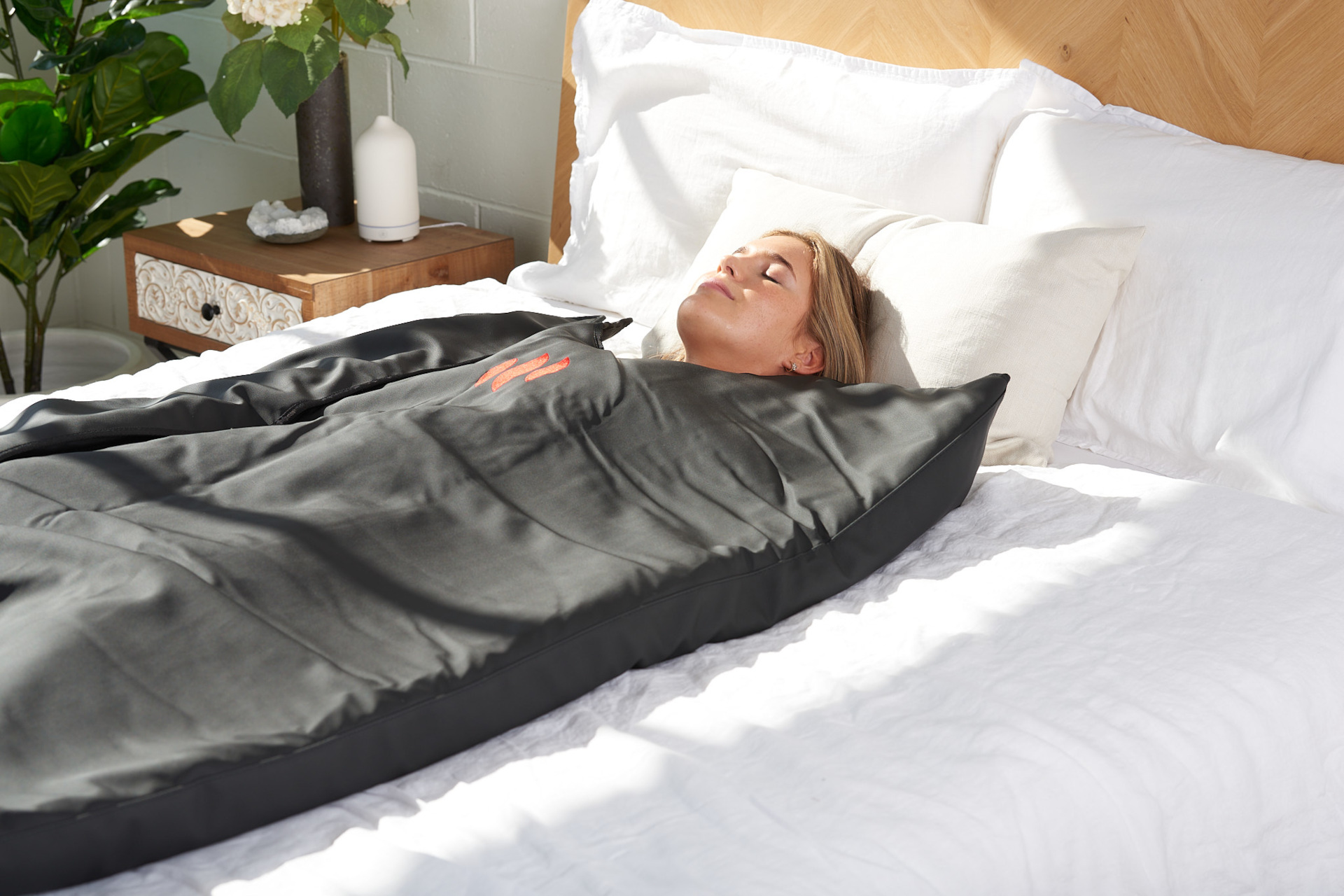 The Therabody Theragun
Ready to swap that masseur helping you destress and detox for a game-changing gadget that eases muscle pain, turns off your stress switch, improves sleep quality and boosts muscle recovery? This powerful, purring, percussive massage gun bangs out short, strong pulses of pressure into the muscle tissue. Its cone attachment targets small muscle groups, while the dampener is for all over. Pair your device with the Therabody app for invaluable hints on using your gun effectively — from grip to pressure and programmes for ailments and areas. When you use it for two to eight minutes, you actually turn on your 'relax switch' aka the rest-and-digest/parasympathetic nervous system that allows you to de-stress, chill, heal, recover, sleep and rebuild your body. And when your shoulders feel stiff after hours of hunching before a screen, or you've got other muscle pain and body aches, it also feels like a dream. It's the next best thing to having a live-in masseur.
SHOP: Theragun Prime, £275, therabody.com | Theragun Elite, £375, therabody.com
Products to Try at Home
Practise Yoga with Francesca Quaradeghini
Everyone has their favourite Zoom yoga bunny, but no one does it quite like Francesca Quaradeghini. She's a teacher to A-Listers who's just decided to 'give back' by offering online yoga by donation. It's not just that she's a wise woman and all-round super human being, she also has a huge list of credentials to back her up. She founded retreat company Yogoloji and the platform Yoga Education in Schools, published a beginners' book entitled Yoga and Meditation, was once a tip-top private chef (who also creates banging macrobiotic fare), is certified to teach Himalayan Hatha Yoga and Prana Kriya Yoga and is a trained holistic massage therapist and Ayurveda practitioner taught by Dr Deepa Apte. But besides that, her online yoga lessons are just so damned good (and yoga alongside an Ayurvedic retreat is an essential).
BOOK: Yoga classes by donation, email [email protected] for more information.
Book a Relaxing Treatment
Jivita Ayurveda Clinic and Spa, Kensal Rise
While Jivita Ayurveda Clinic and Spa may be tiny and off the beaten central London track, people come from all over the country for its Ayurvedic treatments. It's located on a main road, but you could be a million miles away in its homely therapy room with exposed brickwork and underfloor heating. Anu Paavola tailors your treatment to your personality or doshas – having sussed this by observing how you move and talk in your casual, pre-treatment chat. She may offer her Instant Stress Relief massage, combining a full-body Abhyanga massage with a Shirodhara (warm oil on the forehead trickled from a swinging copper bowl) as you lie on a soothing infrared mini sauna blanket. Anu, of Finnish origin, trained in the UK and Karnataka, India and has picked up good tips globally. She may even suggest that you opt, Indian-style, to leave with a towel on your head to preserve the oils and save you getting a chill.
BOOK: Treatments at the Jivita Ayurveda Clinic and Spa start from £165 for 90 minutes,  jivitaayurveda.com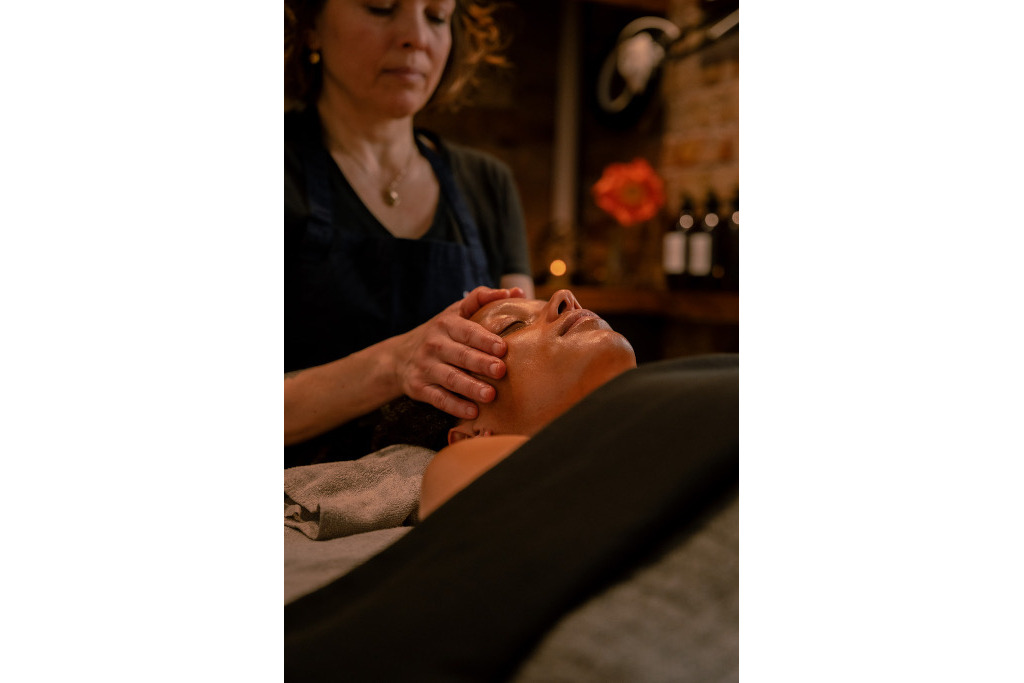 The Ayurvedic Treatment at Mandarin Oriental Hyde Park, London
Bag a treatment with visiting practitioner Dr Anuradha Mathad and you'll immediately feel you're in capable hands. With 20 years of experience in Ayurvedic treatments – from Ayurvedic hospitals through to spas at India's swanky Oberoi hotels – she's a whizz at body-mind medicine, rehabilitation, rejuvenation therapy, Panchakarma and other ancient and authentic Ayurvedic treatment methods. After some dosha chat and talk about your sleep and digestion, plum for her Abhyanga full body massage – from head to tootsies – done with herb- infused oils selected to suit your body type, plus head oil that she brings from India and hot poultices. You'll feel your aches, pains and worries slip away. Oh, but before you begin your treatment, make sure you spend time in the spa's vitality pool, sauna and steam room to add to the ultimate blissed-out experience…
BOOK: Book a session with Dr Anuradha Mathad at the Mandarin Oriental Spa, Starting from £245 for 90 minutes. mandarinoriental.com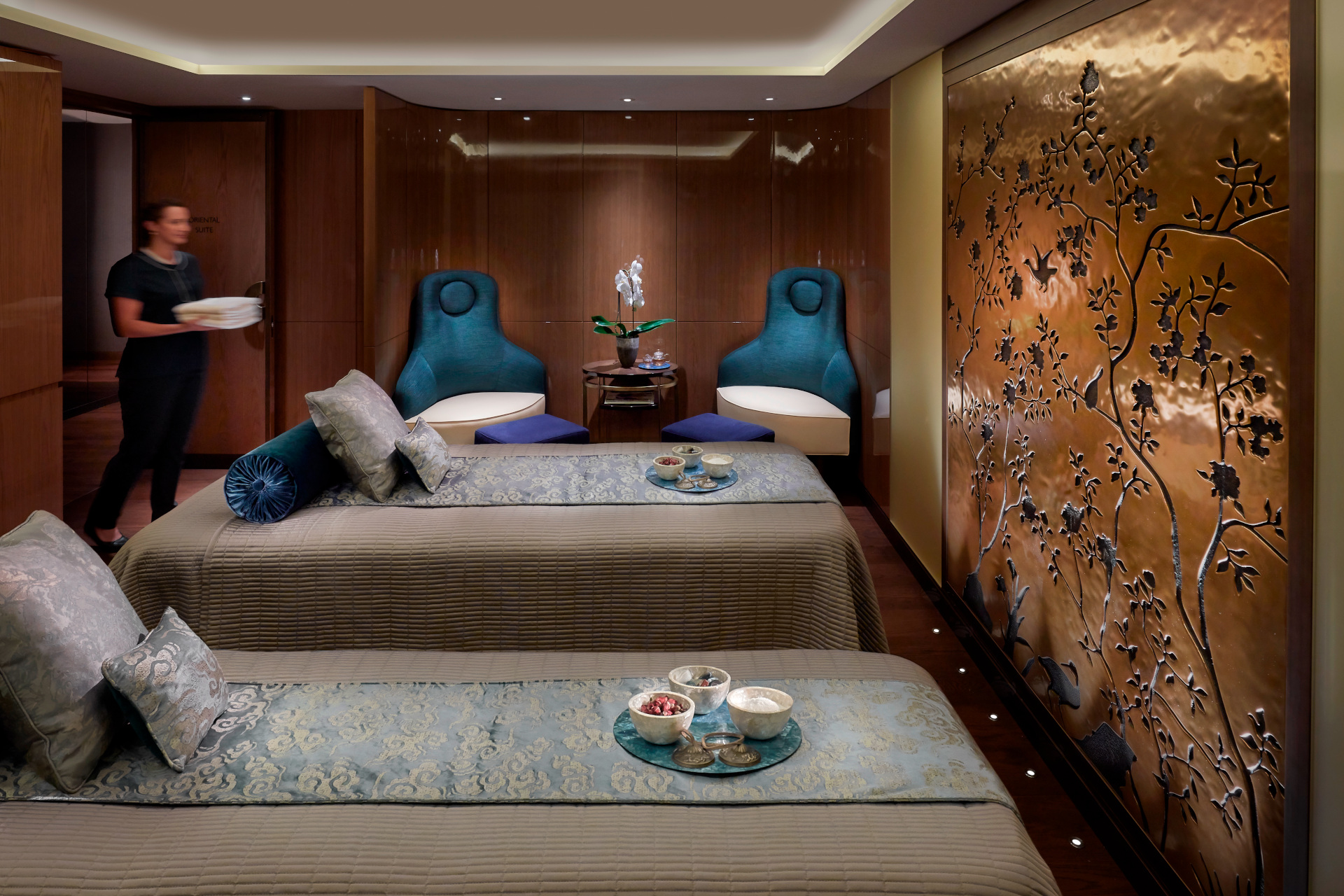 Mauli Prana Mineral Rich Marma Therapy at the Bulgari Spa
Any visit to the Bulgari Spa is always a dreamy one, especially if you're heading over for this ritual. After answering questions about your sleep, complexion and weight gain, you'll pop on your bamboo slippers and chic green towel dressing gown and shuffle along to an elegant wood and stone room. There you'll have a sublime Ayurvedic treatment with Marzena Podlasinska using some gorgeous Mauli products. It starts with a Himalayan salt (cleansing) foot massage and scrub, in a large copper bowl of warm water with rose quartz and essential oils. Then you'll receive a Marma pressure point massage for the back and legs, using dosha-specific oil – she works with hand-held copper domes to activate energy flow, release tension, cleanse and open your chakras. Next, there's face exfoliation, a mud mask, head massage and then blissful Marma point release on your face. Finally, she plays three singing bowls – placed on your root, solar plexus and heart chakras – each with a different sound, from the deep Kapha tone to the light and airy Vata one. She'll also tie a sacred red mauli thread on your wrist to remind you to look after yourself. It has three bells on it, one representing the past (to learn its lessons), one to value the present, and the third to think positively about the future. This is self-nurturing on another level.
BOOK: £330 for 120 minutes. For treatments costing £250+, guests are offered all-day access to spa and gym. bulgarihotels.com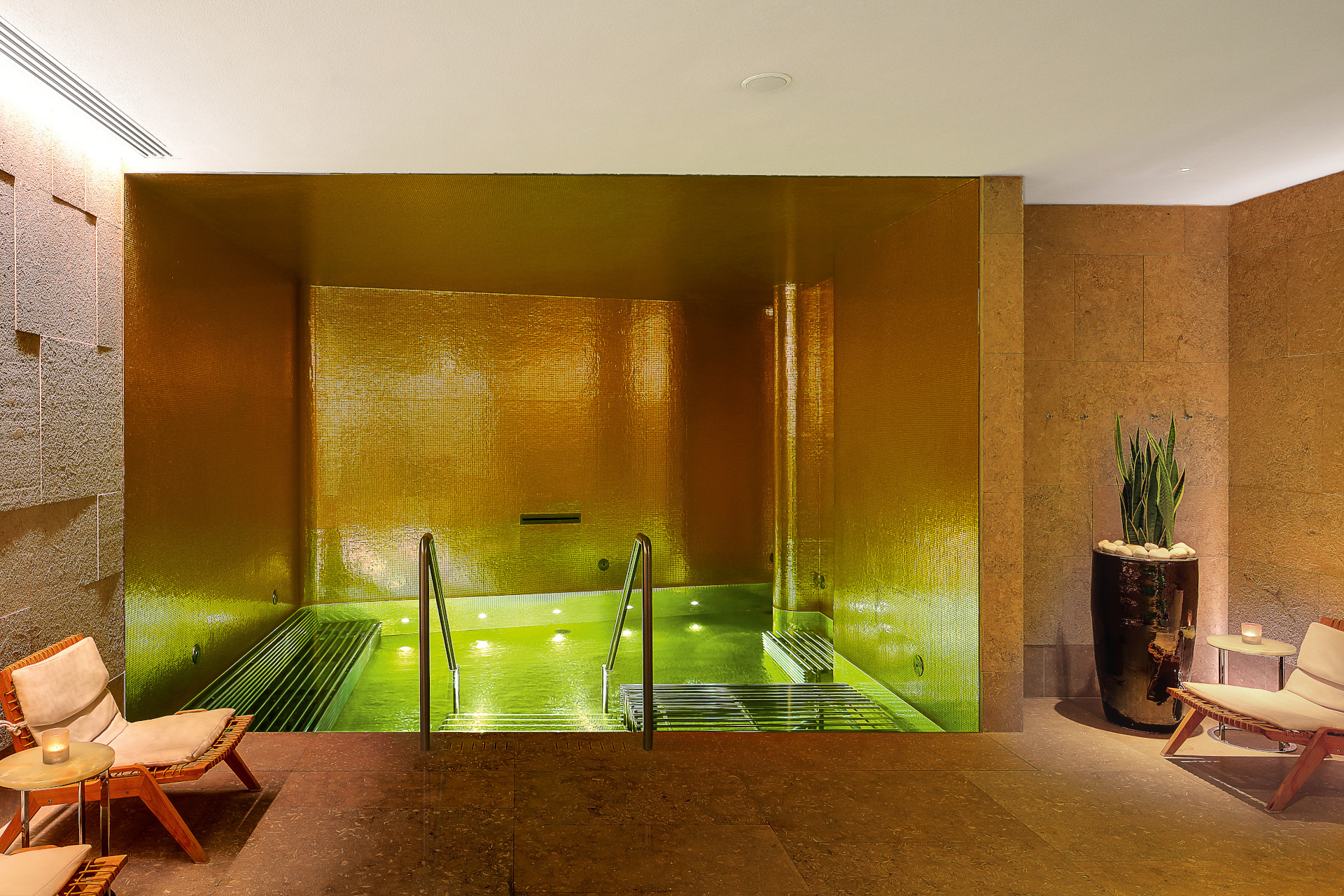 Ayurvedic Treatment at Baliga Clinic, Hoxton
If you want diet and lifestyle advice, rejuvenation and detoxification therapies, plus Ayurvedic herbal remedies, this Hoxton clinic is one to have on your radar. As you sit in the consultation room with its trendy plank walls, Raghav Baliga will ask about 100 questions – covering everything from immunity to hobbies – to analyse your body type and personality, then check your joints and hair texture. You'll have some of your treatment sitting in a massage chair and the rest while lying on a couch. You may have a mixture of Abhyanga (with work on Marma pressure points), herbal powder massage (called Udwarthana and great for shifting fat), Shirodhara (where oil is trickled on your head) or the to-die-for Indian head massage. You'll leave with intentions to practise Pranayama alternate nostril breathing, eat less spicy food and do mindfulness meditation. And just when you're about to flag, Raghav sends follow-up lifestyle and diet tips.
BOOK: Consultations from £80 and two-hour treatment from £250. baliga.clinic
Kundalini Stillness Treatment at The Lanesborough Club and Spa
Step inside The Lanesborough Club and Spa, a warren of corridors that once belonged to a hospital, and you'll find a palatially decorated relaxation hub. Here you'll find the subterranean spa with its vitality pool, welcoming staff, and ritzy changing and treatment rooms. You'll lie on a state-of-the-art massage couch for a Kundalini Stillness massage  inspired by Ayurvedic principles – that includes ancient Marma therapy (Marma points are where consciousness meets matter, and the intangible energetic body touches the tangible physical one) and hot herbal poultices. It's occasionally ouch-worthy – energetic blockages can cause discomfort – but the treatment supports the sympathetic and parasympathetic nervous systems. It also includes a fragrant 15-minute rose facial massage, sound healing and chakra balancing. You'll either sleep like a baby afterwards or be raring to go. It's a powerful treatment.
BOOK: The Kindalini Stillness treatment is £200 for 75 minutes. lanesboroughclubandspa.com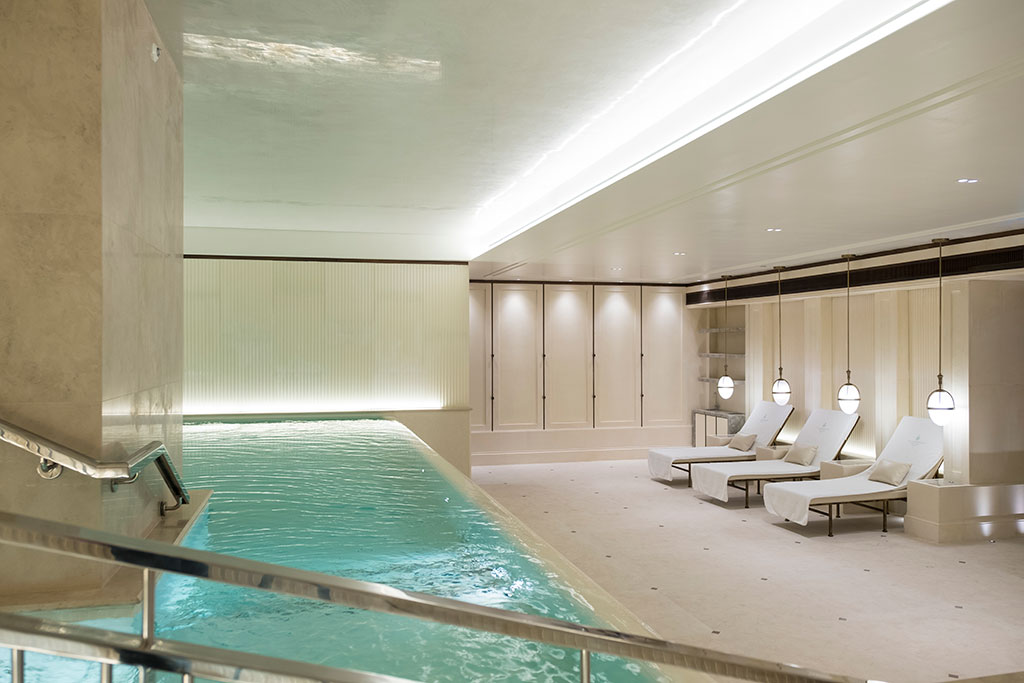 Cultivate a Balanced Diet
The Ayurveda Diet
Thousands of years ago in the northern planes of India, Ayurveda was born as a system of medicine that focused on disease prevention. This gave birth to a diet and lifestyle medicine that promotes local, seasonal and nowadays, if possible, organic food; plus daily stress management to boost resilience and immunity. The menu doesn't have to be Indian. If you'd like to detox now, avoid raw food, such as green salads. Try stewed apples with oatmeal for breakfast with a teaspoon of butter and a pinch of rock salt. Or perhaps some sort of one-pot dish, such as a slow-cooked stew with plenty of garden herbs or chicken broth with veg for supper. A perfect meal for this season is a hearty stew with plenty of olive oil. You need healthy fats and proteins now.
The Tea Lady, Collette Casey, of the Medicinal Herbalist
Get Collette Casey on Zoom or face-to-face. She might make you a tincture to increase your metabolism to battle stubborn weight gain. Or perhaps grind up powdered herbs to calm you down, using traditional medicine. But she is also a go-to lady for bespoke teas. Perhaps she'll create an Ayurvedic herbal brew of Brahmi (supports brain function, major anti-inflammatory and antioxidant herb), Shatavari (for hormonal balance) and Tulsi (combats stress, promotes healthy digestion and a strong immune system) for you. The teas are strong – necessarily so for optimum effect – so ask her to combine yours with a tasty touch of liquorice, fennel or cardamon.  From February 2023 her range of generic health teas – targeting a number of issues, including insomnia and brain fog – will be available to buy online without a consultation. Start counting the seconds.
BOOK: Consultations via video link or face-to-face in North London, £140 for an one-hour initial consultation and then £85 for a follow up. Teas from £8 for 50g. themedicinalherbalist.com
NATOORA Seasonal Veggie Delivery
These flavours really pack a punch. If you want to go the veggie Ayurvedic route, it's hard to beat this home-delivery service that offers next-day drop off of fresh produce. Book (via their app) a Peak Season Box for £35 and you'll get Duncan's sweetest organic golden beetroot from Lancashire to John's Conference pears from East Sussex and the best white Jerusalem (via Hertfordshire) artichokes. As there isn't much growing in Blighty in January, they also spread the 'local' net to include European deliciousness in your box —think pink raddichio from nutrient-dense soil in Veneto to a Sicilian pomegranate. (Make sure, though, that you also add a Delica pumpkin with its red wax sealed stalk; this fruit's dense and sweet as candy.) Natoora work with loads of chefs, having started by supplying the River Café. And source straight from small-scale, independent growers – to preserve seed varieties, cultivating techniques and flavours that are threatened by the bogeymen of industrial farming and supermarkets. Plus they're plastic free and the app tells you when the fruit and veg is in season and which is organic. What's not to like?
SHOP: Peak Season Box, £35, natoora.com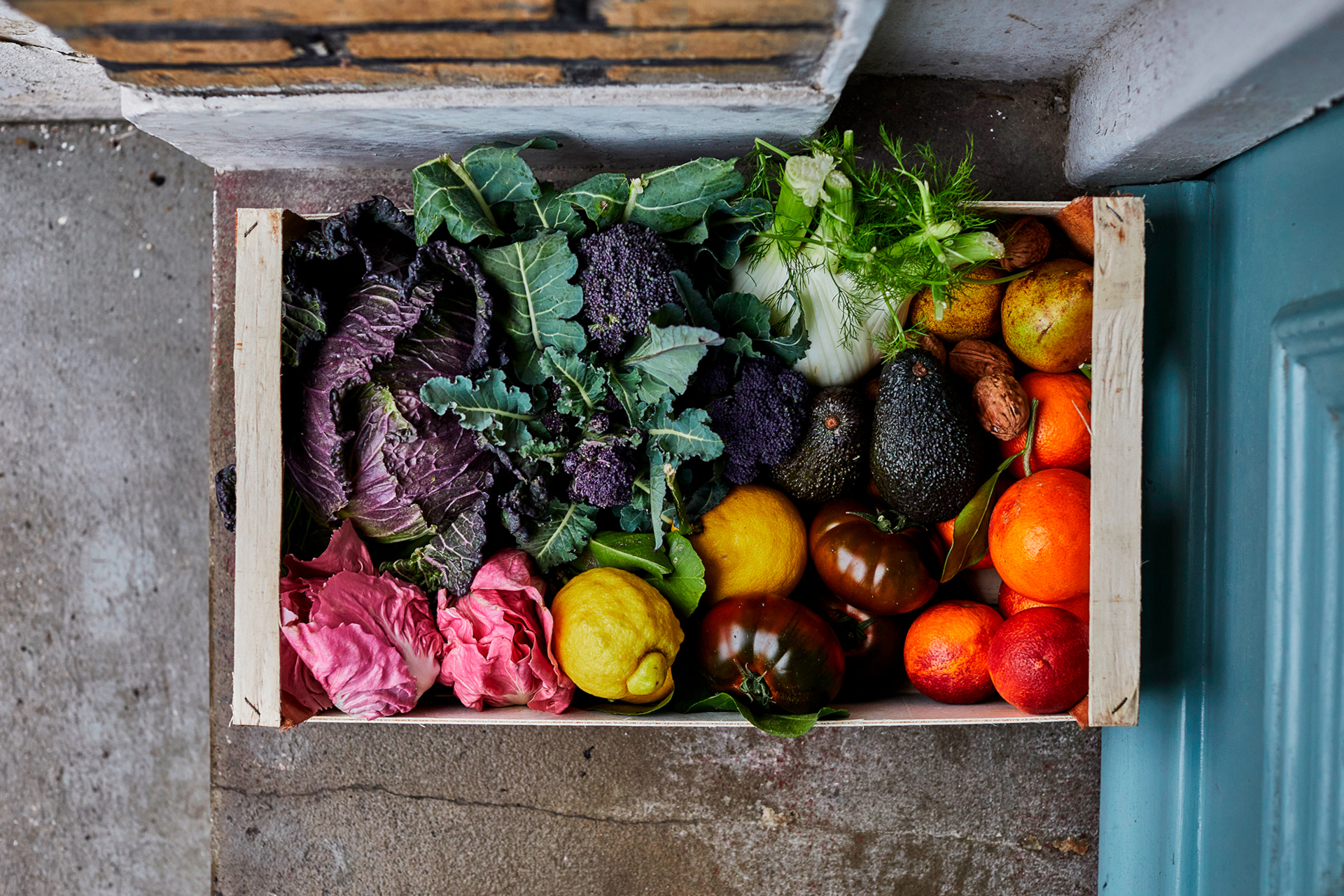 Featured image: Mauli Rituals