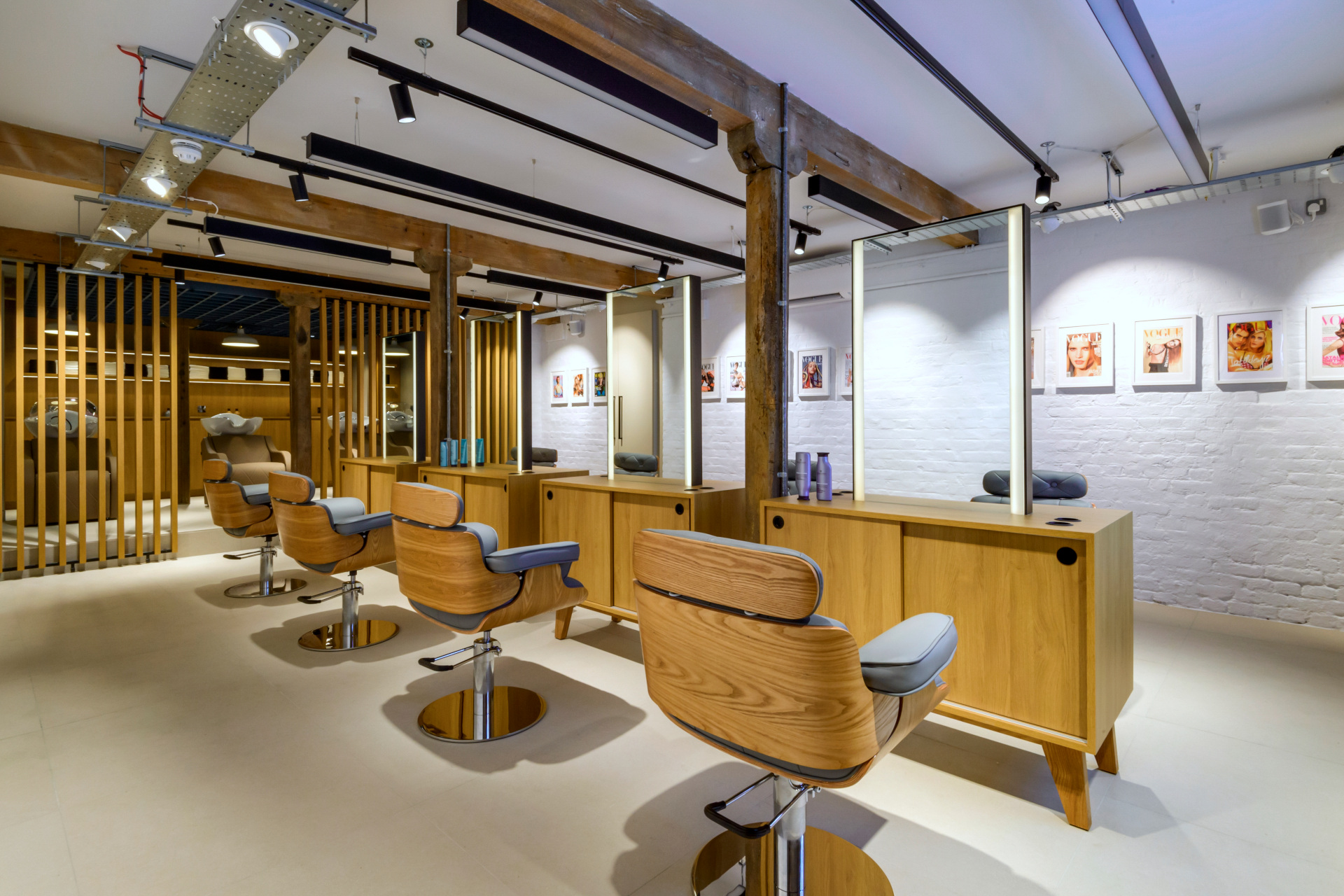 London's Best Sustainable Beauty Salons
---
When you're doing your best to be sustainable, why compromise on your beauty treatments?
Sustainability isn't the first thing that comes to mind when you're booking a manicure or looking to get your highlights redone, but when you're (hopefully) doing away with straws, toting a tote bag around the supermarket and always carrying your reusable coffee cup, why compromise on where you get your beauty treatments? The most powerful thing we have as consumers is choice, and each decision is an opportunity to make a difference. Here's our round-up of London's best sustainable beauty salons.
London's Best Sustainable Beauty Salons 2022
Blue Tit
Blue Tit is the first hairdressing salon group in Europe to become B Corp certified. In the last year alone, the salon has offset 110 per cent of its emissions, created a transparent impact report (which you can find here) and prevented over 10,000 plastic bottles from entering landfill or ocean waters. The salon is also in the process of switching its electricity supply to Haven Power, which generates energy using responsibly sourced, compressed wood pellets and produces 86 per cent less carbon than coal-generated energy, and uses biodegradable towels from Scrummi and Eco Head shower heads to help save water – a big issue to tackle when hundred of heads of hair are washed in the salon each day.
BOOK IT: bluetitlondon.com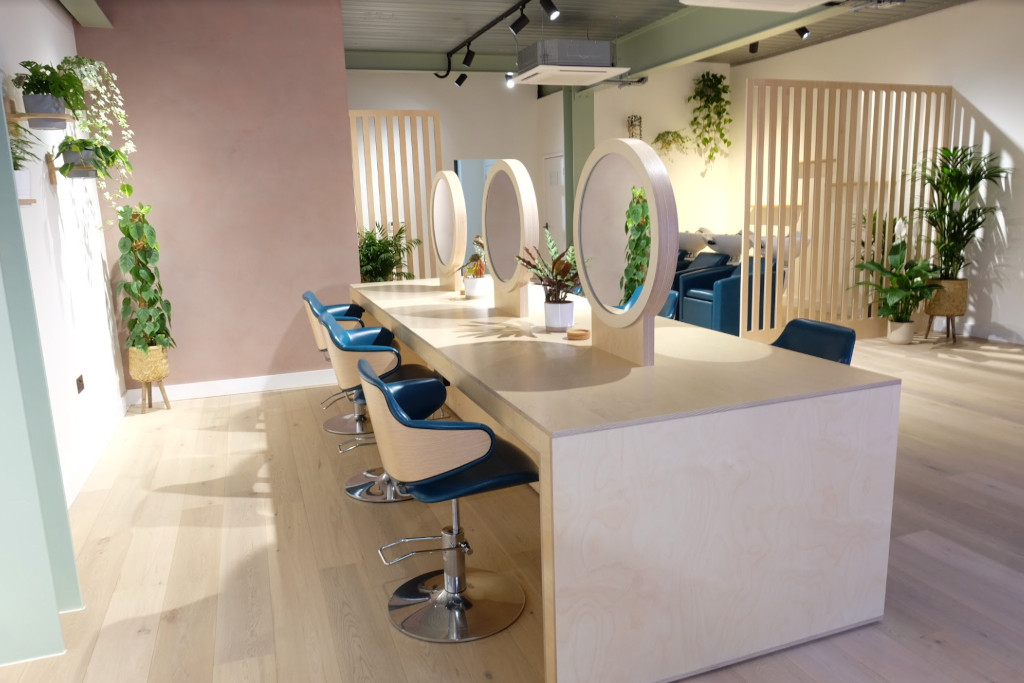 Neil Moodie Studio
UK hairstylist Neil Moodie – whose clients include Nicola Coughlan, Jodie Comer and Claire Foy – has opened a new conscious hair salon in East London, marking the stylist's first solo venture. Neil's goal is to offer incredible hair cutting and colouring, serviced as consciously as possible and accessible to all. Stylists are trained in all hair types, prices are gender neutral (with costs reflecting the level of service received) and the studio has partnered with the Green Salon Collective to uphold sustainability standards. Think Eco Head taps, sustainable energy, Scrummi compostable hair towels and Vish colour weighing scales to reduce waste.
BOOK IT: neilmoodiestudio.com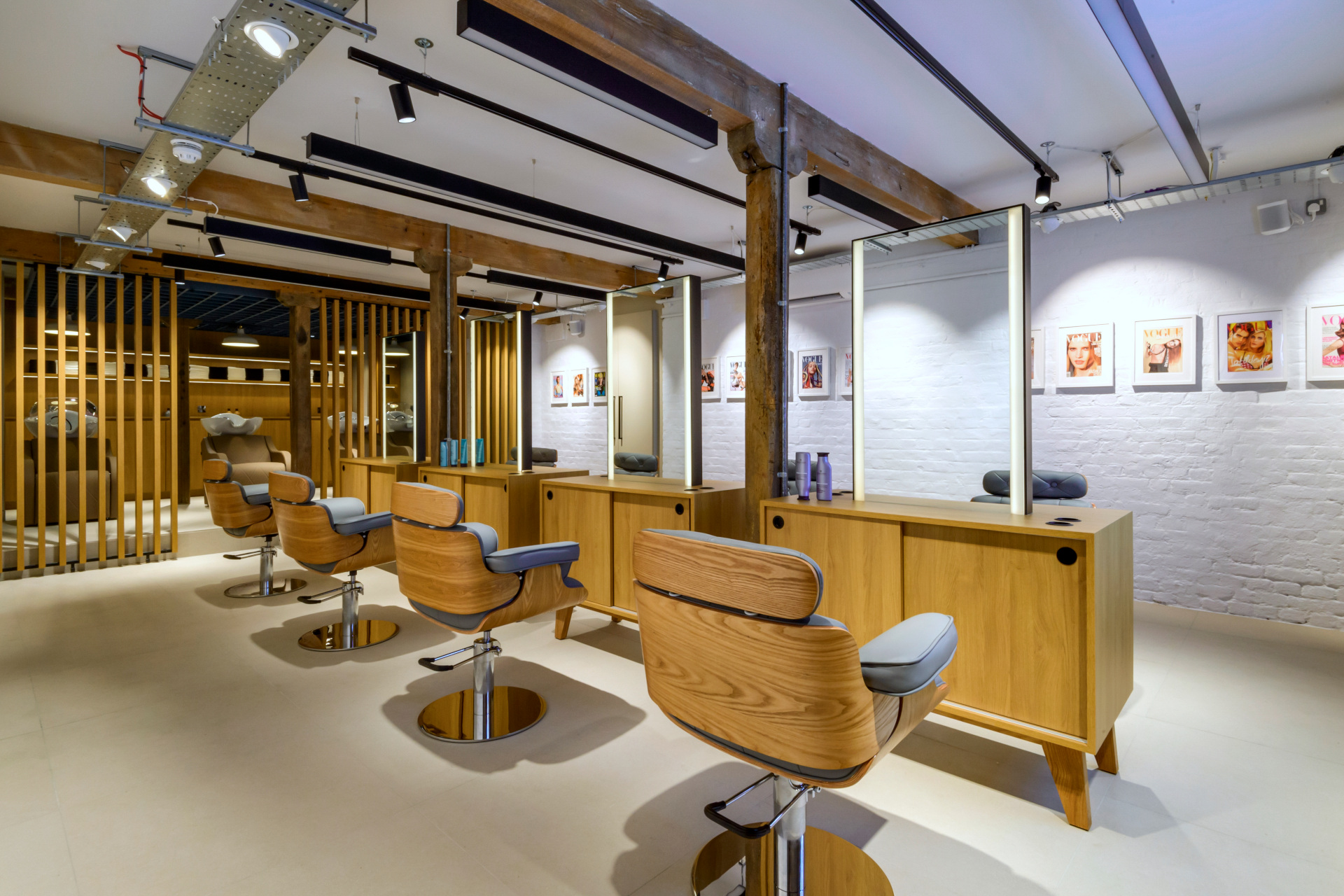 Butchers Salon
Since their Hackney salon opened in 2014, Butchers have been proving that ethical hair cuts can still be cutting edge. With tables repurposed out of wooden crates, fluorescent tube lighting, and ivy draped steel pipes supporting shelves of shampoo, their city-chic meets sustainability décor is the height of cool. It's also sustainable, with products and furnishings provided by local businesses. The same goes for the guest experience, which marries eco-conscious choices with modern comforts. Expect an iPad on arrival (instead of paper-wasting magazines), a biodegradable towel, plant-based refreshments and a playlist of independent artists to listen to while you sit back and enjoy your complementary aromatherapy experience (comes free with every treatment). If this wasn't cool enough, all their treatments are gender-neutral with gender-neutral pricing. Based on their new Hoxton branch and the third Camden salon in the pipeline, it's clear Butcher's formula for trendy sustainability is a hit – you'll walk away feeling beautiful inside and out.
BOOK IT: butchersalon.com

STILL London
Tranquility is the last thing you'd expect to encounter in Dalston but that's exactly what STILL London is; a slice of peace on an otherwise bustling street. Since its quiet opening, the inconspicuous spot has drawn in East Londoners with its crystal laden window displays of Sao Paulo incense and jade rollers galore. The first thing you notice upon entering, other than the heavenly scent of incense burning, is a small and stylish nail bar where nail technicians offer vegan manicures using only non-toxic polishes, delivering natural options without making concessions on quality and colour. In the back of the salon, though, is where the real magic happens. Behind sliding doors you'll find The Treatment Room, a small space where Daisy, the studio's holistic facial and massage therapist, utilises massage, energy healing, reflexology and all-natural products to refresh your soul and treat your skin. Describing itself as low tech; high vibe, you shouldn't expect any invasive procedures during the facial, but you'll still definitely leave the salon with an all over glow from the inside out.
BOOK IT: still-london.com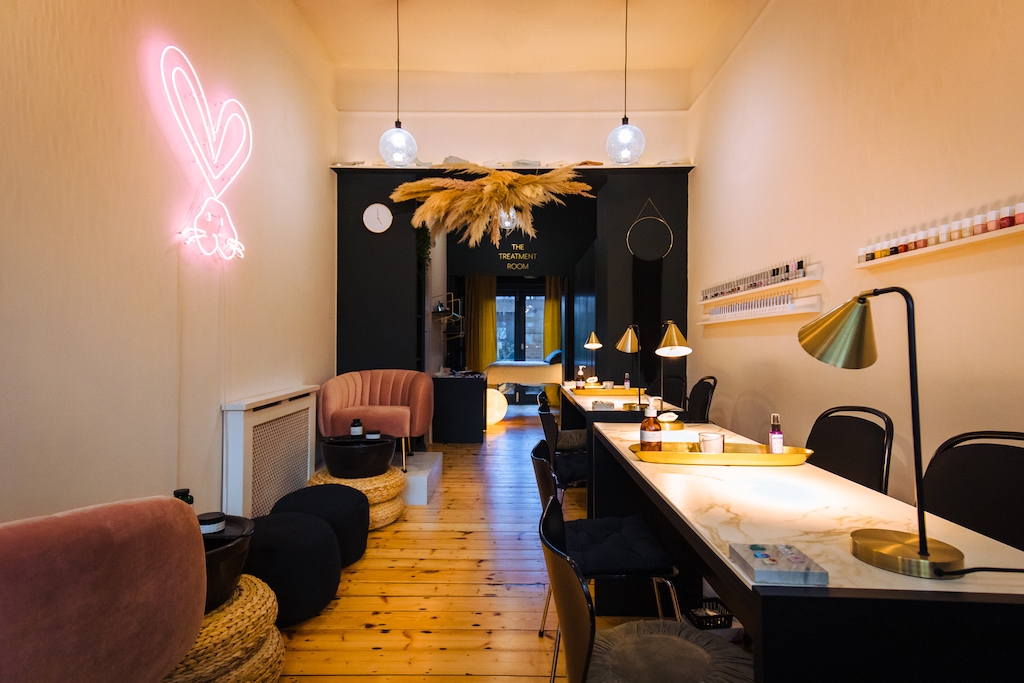 Buller and Rice
Founded by the owner of London's first ever sustainable salon comes Buller and Rice, the salon paving the path for sustainability with their all-in approach to eco beauty. From the design of the salon, which utilises designs like bio laminate (a material made of grass cutting) and Smile Plastics (a surface made entirely of 100 per cent recycled yoghurt pots) to their Who Gives a Crap bamboo toilet paper, everything in this salon is kind to the earth in an industry that's notoriously not. When it comes to your hair, Buller and Rice pride themselves on using solely eco, sustainable and bio-dynamic line, as well as their non-branded re-fill bar which allows customers to bring in any empty pot, tube or tub into the salon to be filled with their choice of product, encouraging clients to reuse all their packaging. You can feel smug knowing everything down to the foil used in dying treatments (or rather Paper Not Foil) is reusable. From the beginning of summer 2019 Buller and Rice will be partnering with Matter of Trust to recycle hair clippings and donate them to aid the clean up of major oil spills – who knew human hair was so good at absorbing oil? The salon's sustainability credentials are long and illustrious; it's an A+ from us.
BOOK IT: bullerandrice.com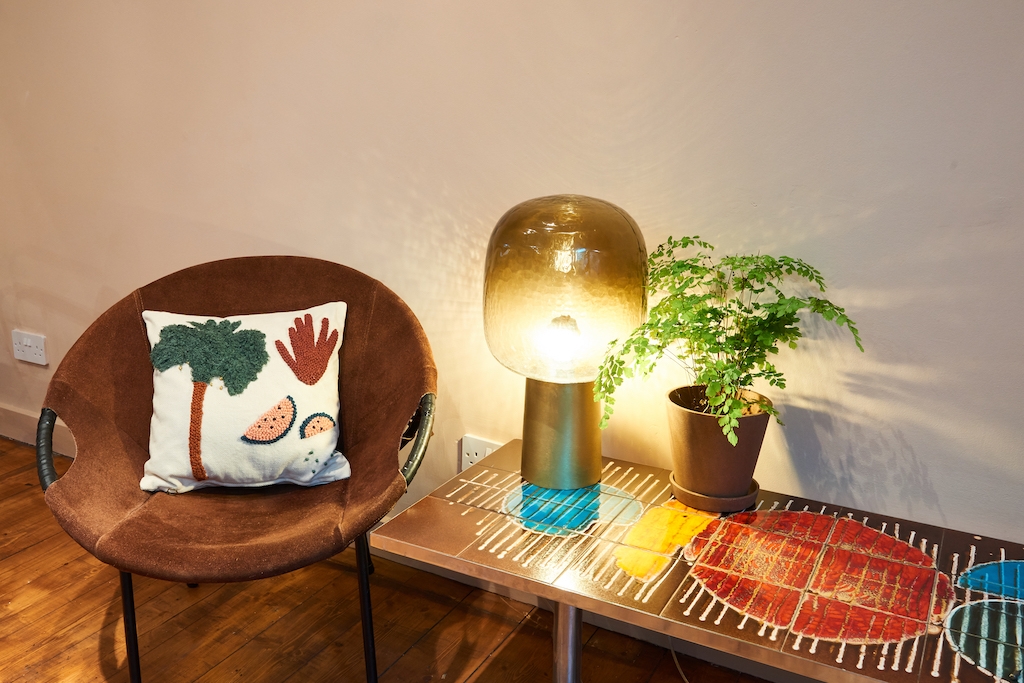 Cloud Twelve
A haven of serenity is the last thing you'd expect to find in busy Notting Hill, but tucked away in a secluded mews amidst pretty-in-pink houses is exactly that. Cloud Twelve is a sanctuary of wellness, and the club's spa is a heavenly scented, luxurious and most importantly, sustainable distillation of that. Just reading the treatment menu eases our tensions and while you'll want to try everything from the lymphatic rose crystal facial to the Himalayan salt scrub, the spa's range of massages are a must. Once robed and slippered, you'll head to the waiting room where instead of white lights and a clinical feel, you'll find a gorgeous cocoon where you can quite literally feel your worries evaporating.  Spacious, calming and dimly lit, Cloud Twelve's treatment rooms are also built for prime relaxation and their expert therapists, knowledgeable and intuitive, deliver a treatment with a difference. From the optional heated massage bed to the calming sound bath and naturally fragranced oils, it's an experience from start to finish, and what's more is you can rest assured knowing that everything in the spa is as sustainable as it is indulgent. All treatments are performed using plant-based and ethically sourced materials and products, with all partnering brands being eco-sustainable, non-toxic and highly effective. Plus, as well as being scrumptiously soft, all the linen is made from renewable, 100% biodegradable Scrummi material which cuts down on laundry, carbon emissions and contaminated water waste. As sustainable beauty salons go, Cloud Twelve's Spa shows that luxurious spa treatments don't have to cost the earth.
BOOK IT: The spa is open to both members and non-members; cloudtwelve.co.uk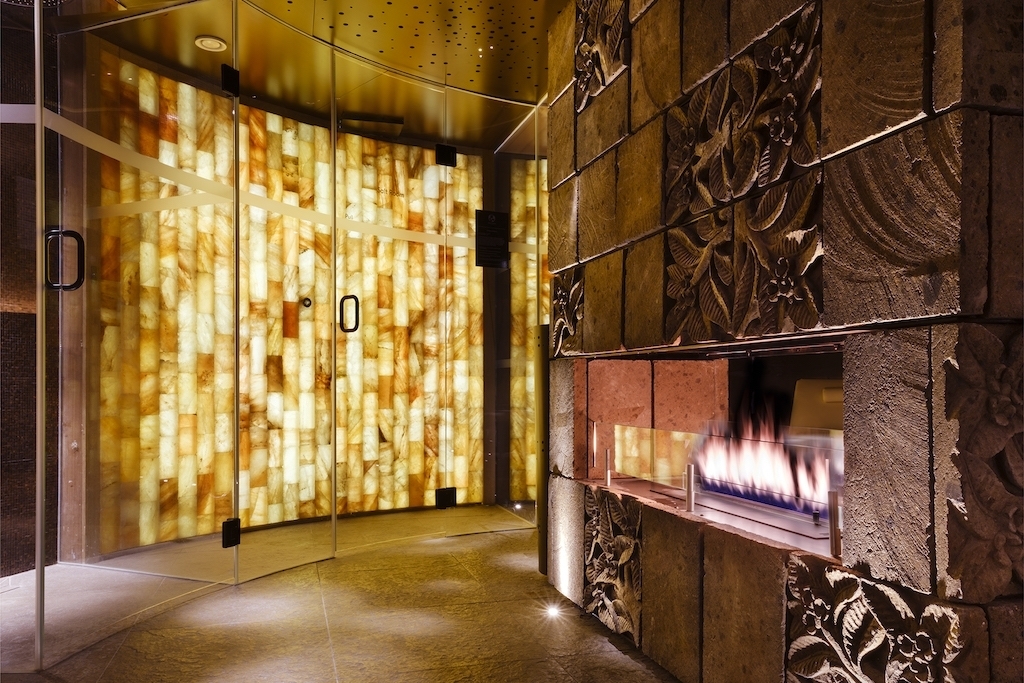 Glasshouse Salon
Glasshouse Salon is ideally situated for a spot of relaxation after braving the crowds on a Saturday morning at Broadway Market. While the sparse industrial interiors are more Scandi minimalist than the lush greenery you'd expect of an eco-conscious salon, don't be fooled, Glasshouse Salon takes sustainability seriously. In terms of hair care, the salon uses a professional colour range that's made locally in the UK with energy efficient methods and a low carbon footprint, using a formula that's ammonia and resorcinol free and packaged in post-consumer recyclable packaging. Hair aside, the salon's sustainability ethos extends far beyond its products; eco-shower heads are designed to reduce water consumption during hair washes; recyclable and biodegradable towels and capes are draped over clients; and the salon itself is designed with natural and locally sourced materials. Glasshouse even get their coffee from a roaster next door using the same glass jar each week, eliminating the need for any packaging at all. Plus, with a shop front brimming with like-minded conscious makeup, skincare and lifestyle brands, you'll certainly be walking away with a few new products and hopefully a reaffirmed commitment to sustainable living.
BOOK IT: glasshousesalon.co.uk
Content Beauty & Wellbeing
As is their approach to everything, the Content ethos towards their beauty treatments is a holistic and natural one. Whether you're looking for a facial, massage or make-up lesson, Content provides an option for those wanting to avoid synthetic chemicals. Since 2008 they've been serving up facials from some of the best organic skincare brands in their central London store. Tata Harper is the queen of clean beauty with all of her products made from 100% natural and organic ingredients from a single 1,200 acre Vermont farm, and any one of the Content Tata Harper facials offers the best way to experience her brand's revitalising results. Whatever you book though, the treatments are fully customisable to your personal ethos whether that's vegan or gluten free.  If you're looking to rethink your whole beauty routine to be more sustainable (we suggest you do) but don't know where to start, Content's 'Detox Your Make-Up Bag' consultation will answer all of your questions and introduce you to organic products so good, you won't mind saying goodbye to that favourite red lipstick.
BOOK IT: contentbeautywellbeing.com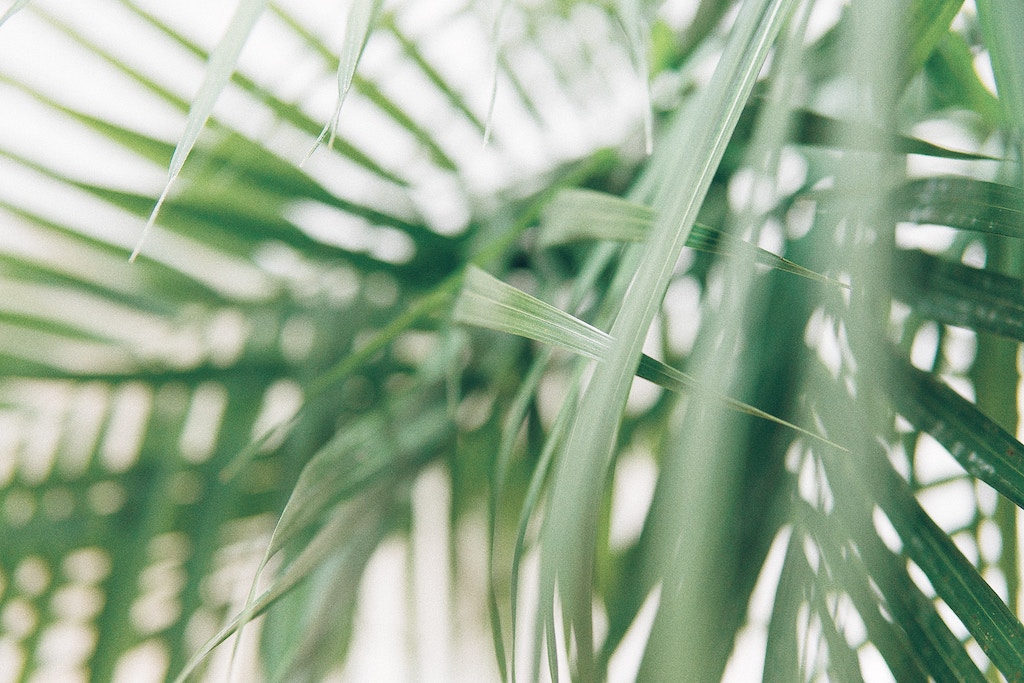 WhiP, Hackney & Homerton
Set just far back enough from Dalston high-street to be away from the hustle and bustle, while still close enough to be primely positioned for a pre-party blow-out, WhiP is a go-to for East Londoners looking for luscious locks that are as kind to the planet as they are to your hair. One look inside the salon and you know you're in Hackney; retro furnishings, an old-school vibe and bohemian spirit all make for a perfectly quirky and relaxing backdrop for your appointment (the complimentary local beers, cocktails, mocktails, coffees and teas certainly play a role too). Priding themselves on stocking forward-thinking vegan, organic, bio-dynamic and cruelty-free products, your hair will be treated with the likes of Eco and Oway – so you can sit back and relax knowing that being good to your hair isn't bad for the environment. Highlights other than your, well, highlights include a mini-record shop in-store, as well as the smorgasbord of events including acoustic sessions and artist exhibitions. If you like your hair cut to a banging soundtrack with some friendly chit-chat and possibly the best head-massage of your life, then book your next appointment at WhiP – be sure to also check out the vegan favourite 'Temple of Seitan' next door.
BOOK IT: whiplondon.co.uk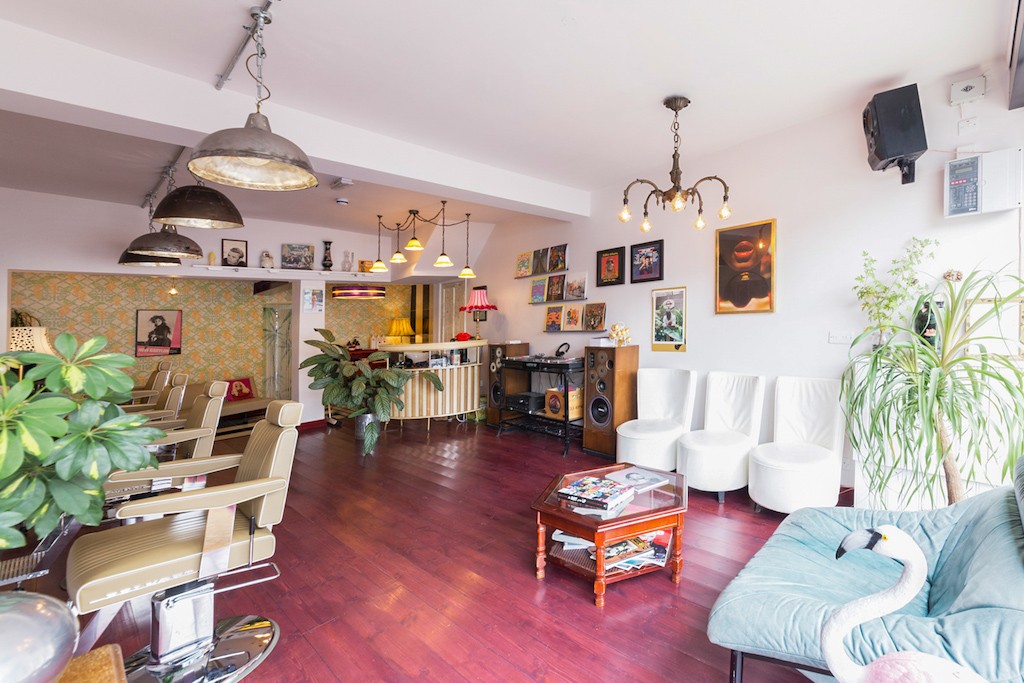 Lisa Franklin
Stamped with the ultimate mark of approval from Positive Luxury, Lisa Franklin's facials are as sustainable as they are illustrious. The Chelsea based facialist is an expert in all things skin, and her facials and products alike promise radiance through the use of precious metals, minerals and botanical infusions. On her ingredients list, you'll find unique components like rose quartz, platinum and frankincense – of course, all impeccably and sustainable sourced. Taking extra care and notice of their supply chain is vital to Lisa Franklin's Butterfly Mark award for measurable impact and commitment to sustainability, as the brand cuts down on unnecessary processes and takes as much consideration for the environment and community as it does for your skin. The brand ethos also extends to its packaging, which is all recyclable, naturally.
BOOK IT: lisafranklin.london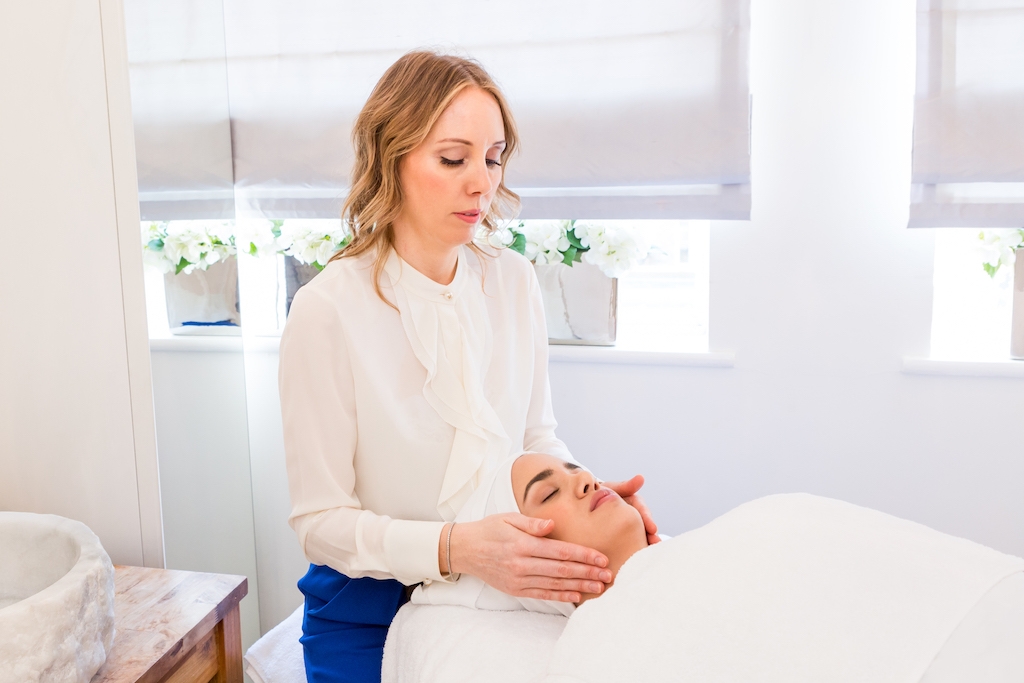 SMUK London
Founded by Danish celebrity hair and make-up artist Miabella Ristrip, SMUK only uses products derived from organic and sustainable ingredients and in doing so, does its part to fill the gap in the market for discerning beauty salons that care as much about the environment as they do their customers. One look at the Belgravia space featuring clean lines and pared back decor is enough to relax you – and if it doesn't, then sitting down for a legendary blow-dry will do the trick.
BOOK IT: SMUKlondon.co.uk
Featured image: Neil Moodie Studio