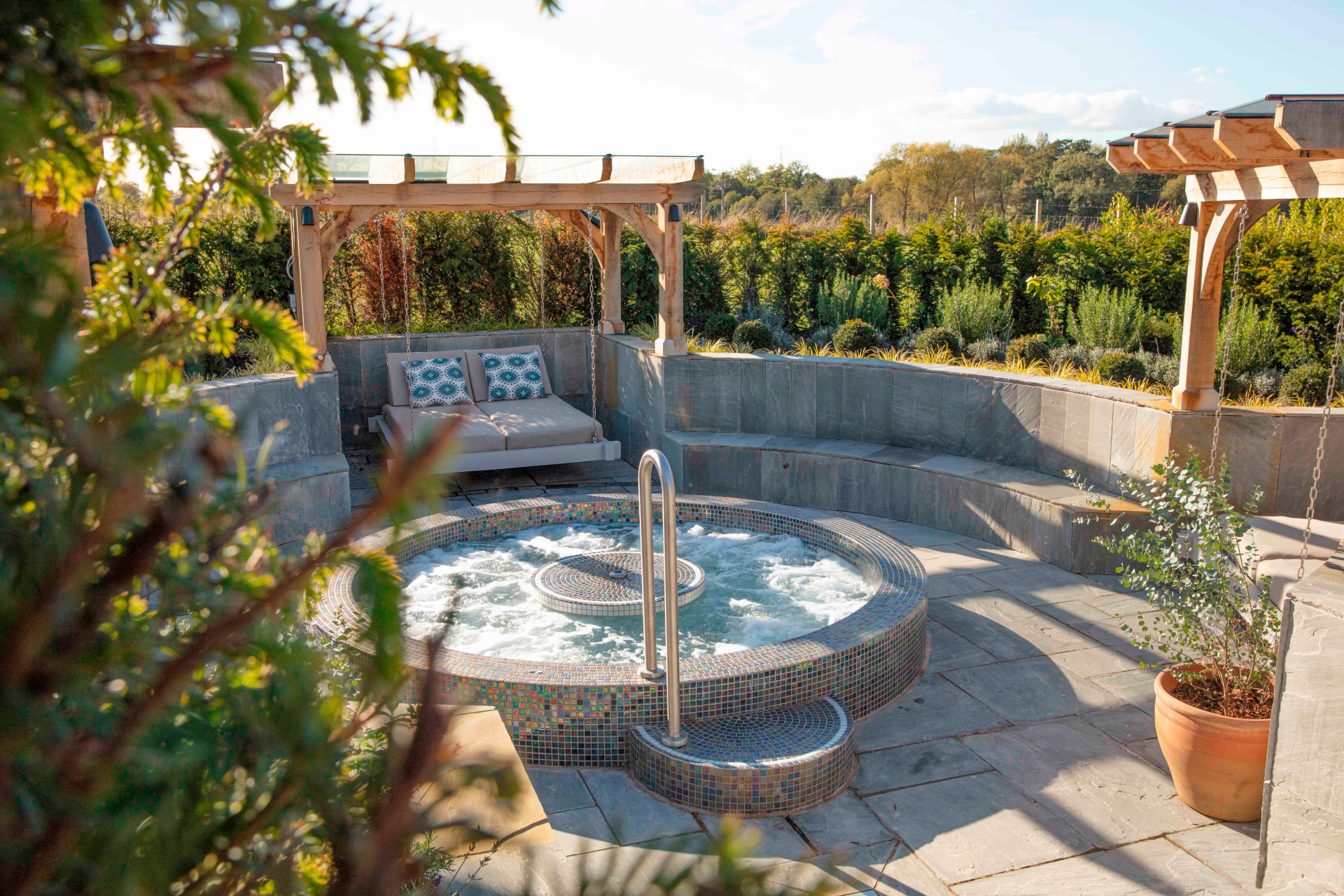 A Hidden Gem: Manor House Hotel & Spa, Alsager – Review
A wellness oasis nestled in the English countryside
There are vacations, staycations and sightseeing daycations, but to really unwind we'd recommend a good spa-cation. Combine your holistic retreat with a countryside escape and you'll get the Manor House Hotel & Spa in Alsager, where Charlie Colville checks in for a late weekend getaway.
The Country & Town House Responsible Tourism Guide
Spa Review: Manor House Hotel & Spa, Alsager
DO
Since this was a spa break, the first order of business on the itinerary is to relax as much as possible – which is by no means a hard task to fulfil at Manor House Alsager. The spa facilities we see today are the result of a 12-month development (which finished at the end of 2022), and include a new indoor spa with a serenity pool, Finnish sauna and aromatherapy steam room as well as an English country-inspired spa garden which features a pool house, vitality pool, hydrotherapy tub, plunge bath and multiple steam and sauna sheds. (Don't worry, you'll be given a quick tour of the area on arrival to make sure you know where everything is.)
We began our spa day with a guided meditation session in the Salt Shed. Booked out for small groups (meaning you can have an intimate session just for you and your party), this a chamber infused with salt and essential oils to help relax the mind – and get you in the right mindset for a day by the pool.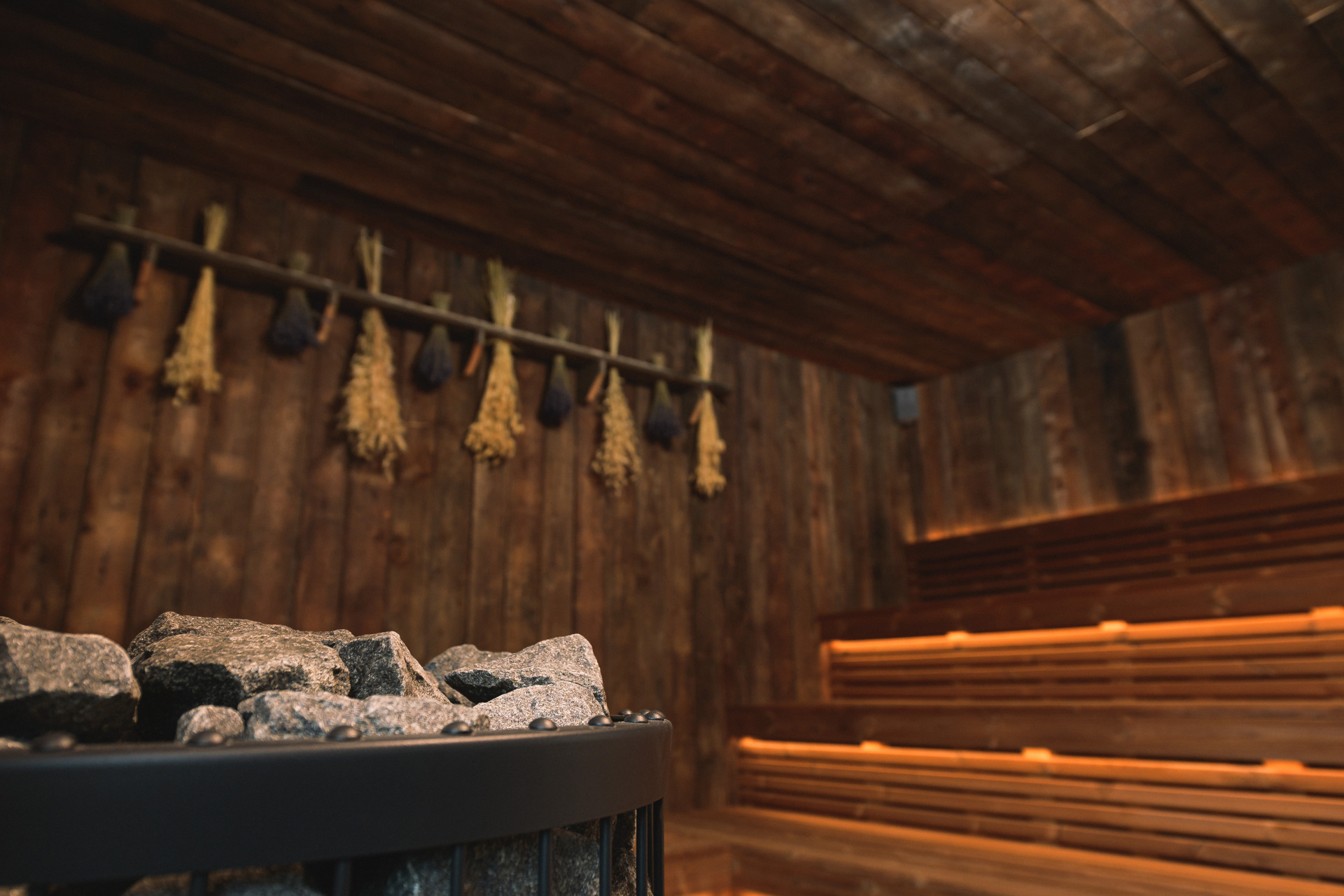 While there's plenty to do while waiting to be called in for your treatment, we'd recommend either lounging in the large outdoor pool (where you can score yourself a cocktail or two) by the massaging jet stream or camping out on one of the hanging day beds scattered across the garden. Both guarantee a couple hours of uninterrupted wind-down time, as well as plenty of Instagram fodder.
The main event of a spa break at Manor House are, undoubtedly, the 60-minute treatments available to book during your break. The recent renovation also created three new treatment rooms kitted out for solo and couple experiences, where skilled therapists work their magic to massage, rub and knead all of the stress out of your muscles using British spa brands like Tribe517 and Temple Spa. For those trying out one of Manor House's treatments for the first time, the Drift Away body massage is a fantastic choice; working all the way from your head to your toes, this deeply relaxing treatment uses Temple Spa essential oils to help muscles unlock, relieve tension and clear your mind completely. Just be warned, as the name suggests this is a massage that will easily send you off to into a comfortable slumber…
EAT
We were pleasantly surprised to find out that Manor House isn't just for wellness warriors, it's something of a little foodie hub too. The spa itself is home to the UK's first swim-up bar – an all too tempting feature – which means those lounging in the outdoor pool need only lean (swim?) across the water to top up their cocktails.
But when a case of the munchies does hit, it's just a matter of wrapping back up your soft white robe and wandering inside to The Pool House. Here, you're encouraged to either pull up a seat at the bar (giving you a fantastic view of the pool and rolling countryside beyond) or sink into the huge, plush armchairs in the centre of the room. Here, diners are treated to a fuss-free afternoon tea experience with plenty of bubbles. Make your way through a selection of classic British sandwiches, cakes (do NOT miss out on the carrot cake if you can help it) and scones – the rather large portions may require a takeaway box, but this just ensures the fun continues well after your stay – before happily rejoining the rest of the spa-cationers outside on the day beds to soak up the last of the afternoon sun.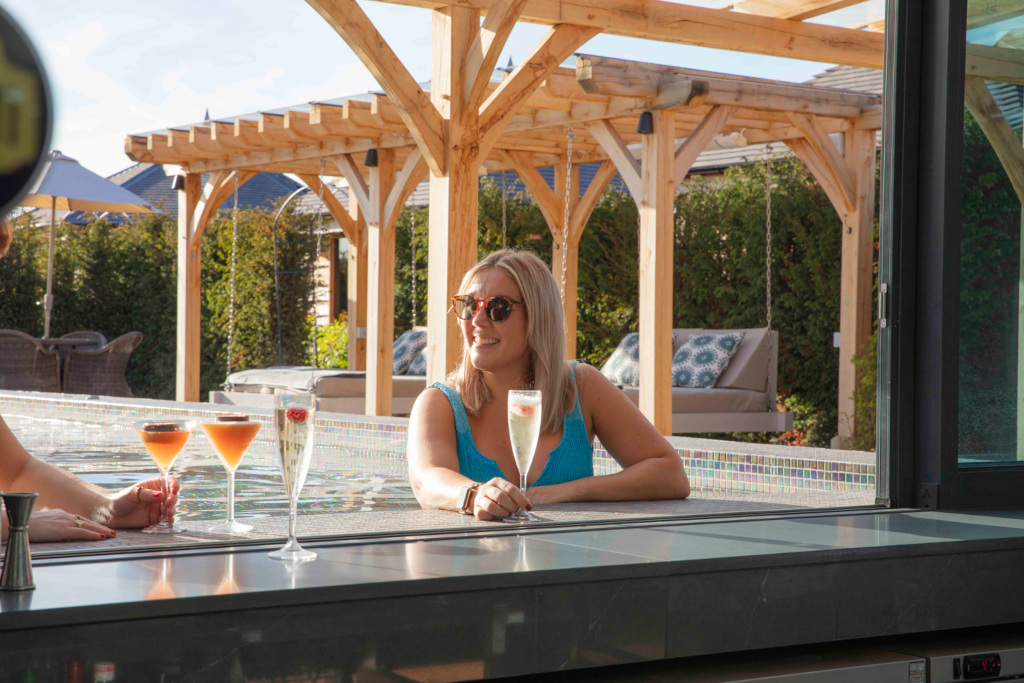 And after a full day of relaxing by the pool and working off lunch in the sauna, there's only one thing left to do: make room for dinner. Guests staying the night will have to pry themselves from their cosy hotel room (sans fluffy robes and flip flops this time, unfortunately) and make their way over to The Stables, Manor House's onsite restaurant. Oozing all of the charm and warmth of a countryside pub, this is the best place to be if you're craving a hearty meal – and on a Sunday, the dish of the day is a generous roast. Stacked with all of the trimmings – tender beef, crunchy vegetables, crispy Yorkshire puddings, spicy stuffing, gooey cauliflower cheese and at least two different variations of potato side dishes (this is the north, after all) – roasts at The Stables are well worth saving space for. Puddings follow a similar flair for British classics, with the likes of rich sticky toffee pudding, boozy trifle topped with roasted hazelnuts and a fudgy chocolate brownie – although diners who prefer a savoury finish can indulge in cheeseboard packed with delicious British cheeses.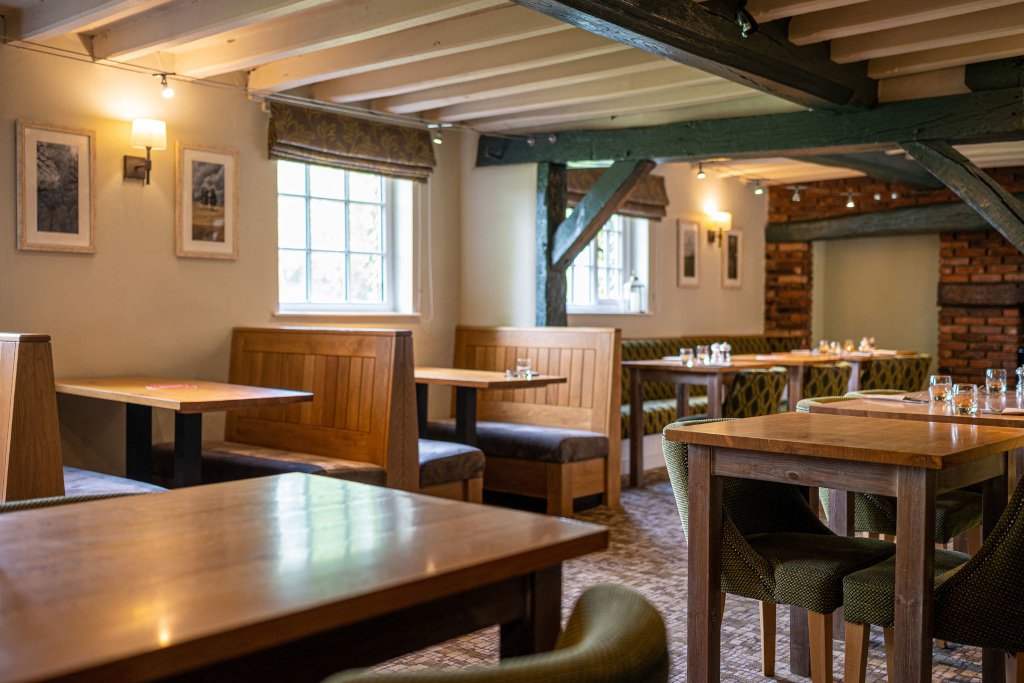 STAY
Stomachs full, muscles relaxed and heads pleasantly empty, it's then time to retire for the night. Surrounded by rolling fields and a small town, you're guaranteed a blissfully quiet evening as you tuck yourself into your soft, clean sheets. There are over 50 rooms at Manor House, and each one is cosy enough to make you want to stay another night – although we'd recommend grabbing a room in the spa wing of the hotel, so that you can roll straight out of bed and into the pool come morning.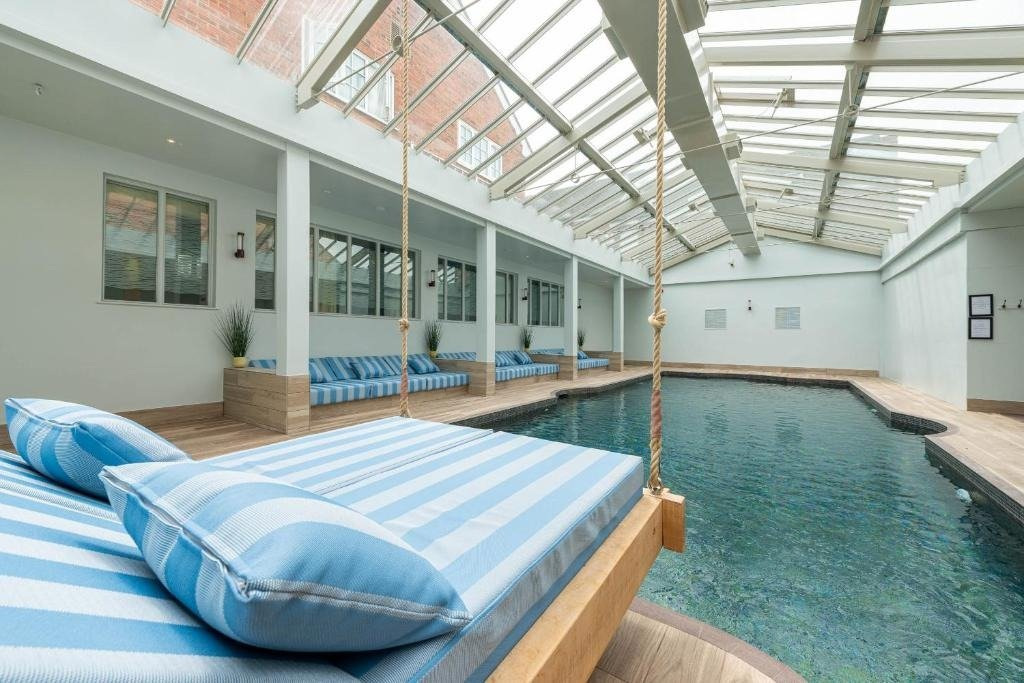 FINAL WORD
While it's tempting to keep this hidden gem a secret from the masses, it's only a matter of time before the Manor House Hotel & Spa at Alsager becomes a well-known wellness hotspot. Closed off from the rest of the world, it's quiet, fresh and very reasonably priced – so it's worth booking your stay sooner rather than later, to secure a much-needed break before the crowds settle in.
BOOK
Bed and breakfast spa breaks start from £249pp and include an overnight stay, welcome drinks, a 60-minute spa treatment, seven hours in the spa garden and dinner at the Stables Restaurant & Bar. manorhousealsager.com
Images courtesy of Manor House Hotel & Spa, Alsager