REVIEW: Alchemy of Sleep at Rosewood London
---
In a bid to give you the best night's sleep(s) ever, Votary has teamed up with the Rosewood on an Alchemy of Sleep programmes. Charlotte Cole tries it for herself – suite dreams… 
Rosewood London – Holborn, WC1
REVIEW: Alchemy of Sleep at Rosewood London
It was possibly around 6.03pm that I may have emitted a slight raspy snort from my mouth, as over one and a half hours into the most generously firm pressure, lavender and chamomile oil-drenched CBD massage, with a bit of chakra alignment and hot stones too, in my suite at the Rosewood, finally released me into the land of nod. Which of course is the intention of the new Alchemy of Sleep Retreats that the hotel has just launched with British skincare and lifestyle brand Votary.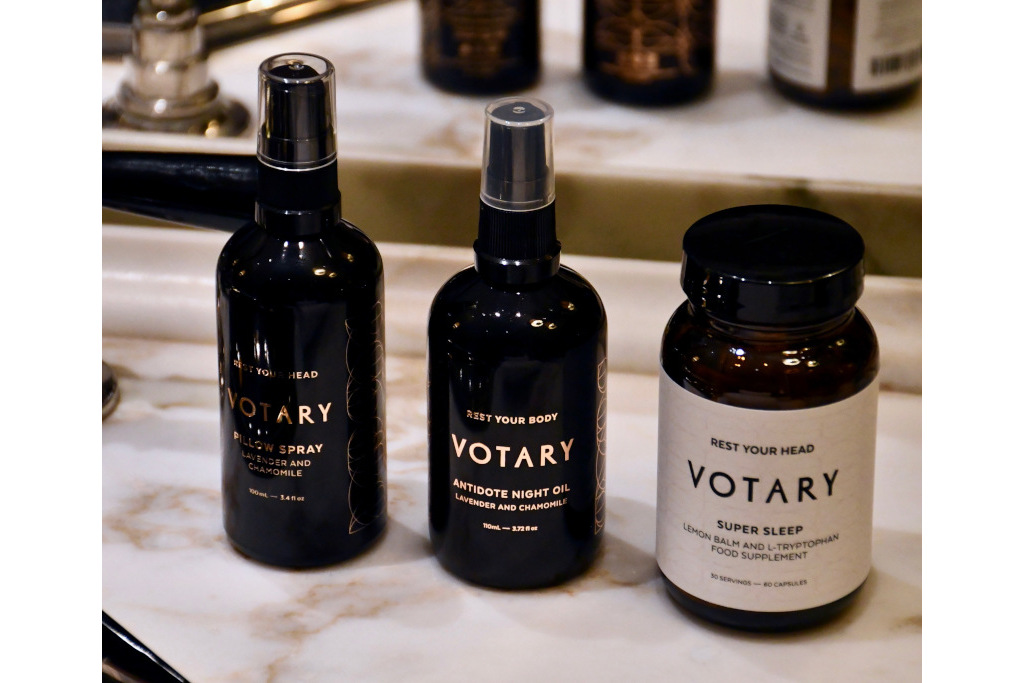 We all know we don't get enough sleep, and when we do it's not of good enough quality and that we're heading for an early grave if we don't sort our zzzzzs out. While a night at the Rosewood may not entirely crack your insomnia habit, it's a damn good foil for a delicious night or two out of the daily routine.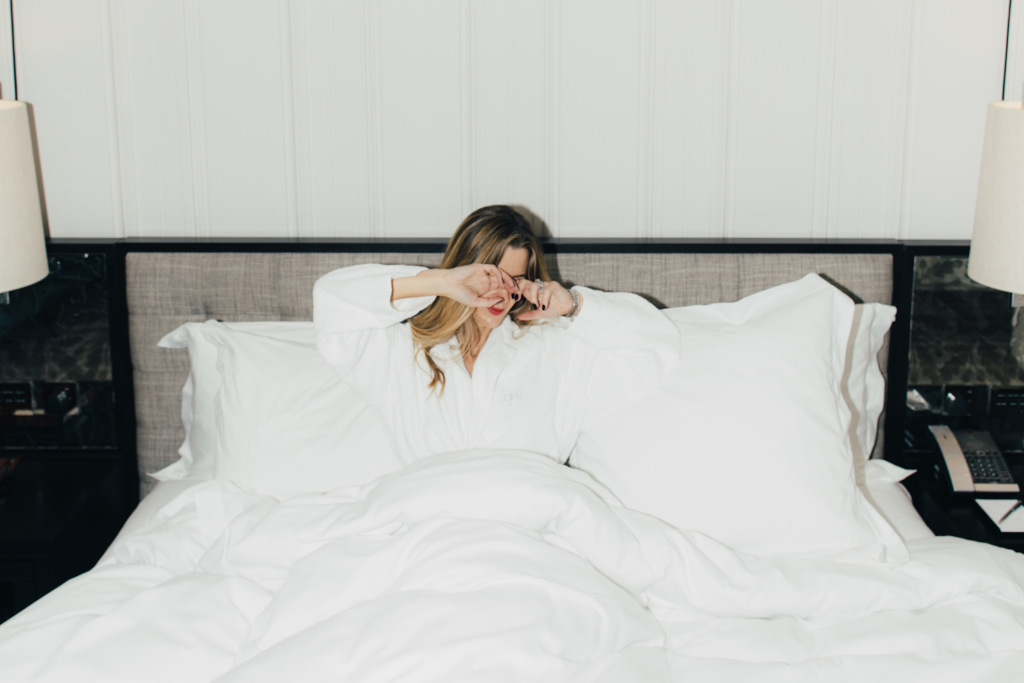 The suites are cool and contemporary, with oodles of marble in the bathroom, thick light-killing drapes, and a firm bed to float to after an in-room bowl of ginger and noodle soup, or a top-notch Caesar salad and a mug of Pukka night-time tea. You can of course shower, dress, put on your face and head downstairs for a few cocktails at Scarfes Bar (a must if you haven't been, but not great if it's quality sleep you're after), followed by dinner in the buzzy Holborn Dining Room. However, slipping into an Antidote Night oil-infused bath and holing up in the suite with oily hair, tracksuit bums and some in-room dining feels more suited to the sleep programme. There's always tomorrow for a night out, but then again you do have a Dreem Distillery CBD facial to look forward down in the spa.
CBD Health & Beauty Products: What to Buy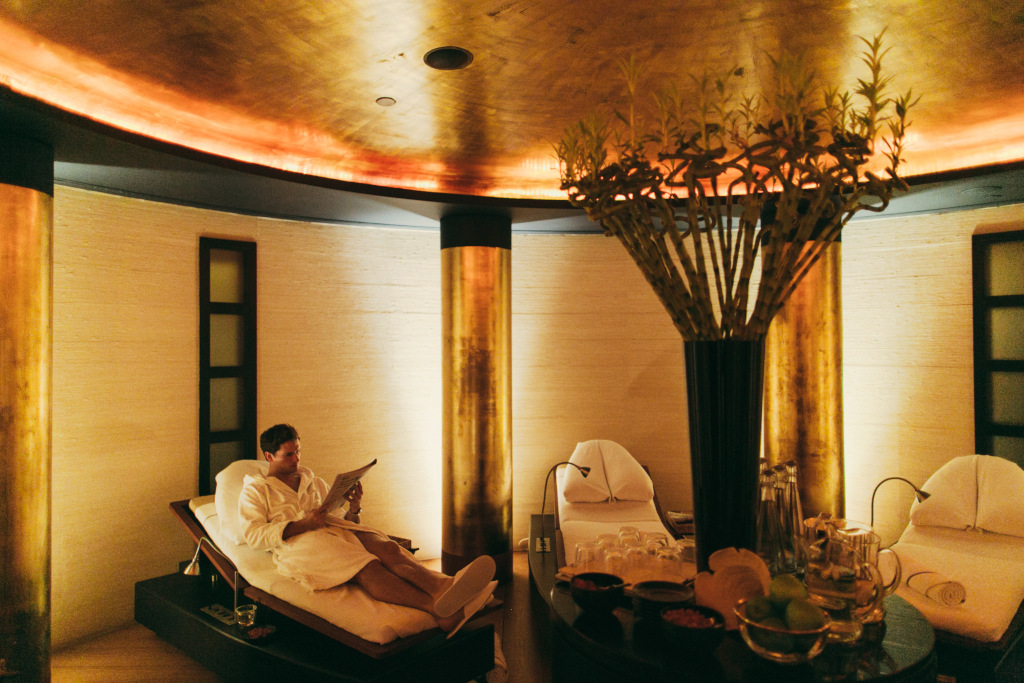 Your room is also generously stocked with Votary products to play with, so a spritz of lavender pillow spray here and a body wash there enhance the pampering and nurturing effects of the treatments. And it doesn't stop there.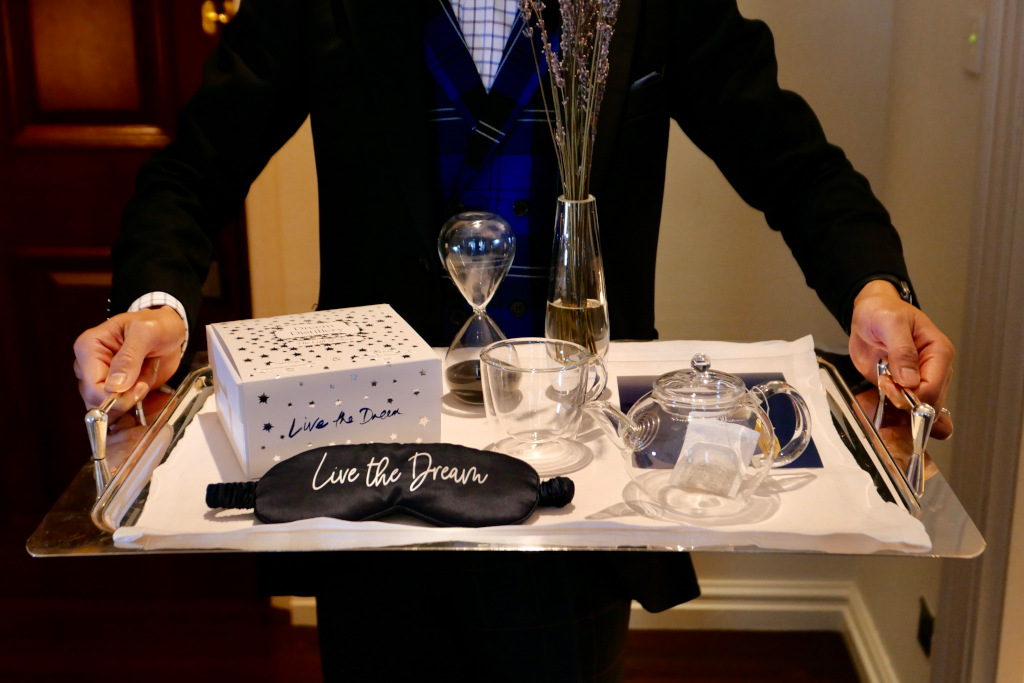 Come morning, when you've hopefully slept long and deep, there's a quiet knock at your door and your morning tisane (lemon and hot water, perhaps) and a nutrient-boosting green juice are delivered. And then, like magic, your private yoga, pranayama or meditation teacher arrives to guide you through an hour of whatever you feel you need. I opted for the yoga and actually accomplished my first crow pose to headstand. With a good night's sleep and that rush of blood to the head, I was definitely ready to start my day on the right foot.
Book it: The Sleep Transformation retreat (two nights) costs from £4,259 for one person per night and from £5,679 for two people per night. The Dreamscape retreat (one night) costs from £1,089 for one person and £1,369 for two people. rosewoodhotels.com
How to Get a Great Night's Sleep / World Sleep Day: How To Eat For Better Sleep / The 20 Places to Sleep Before You Die