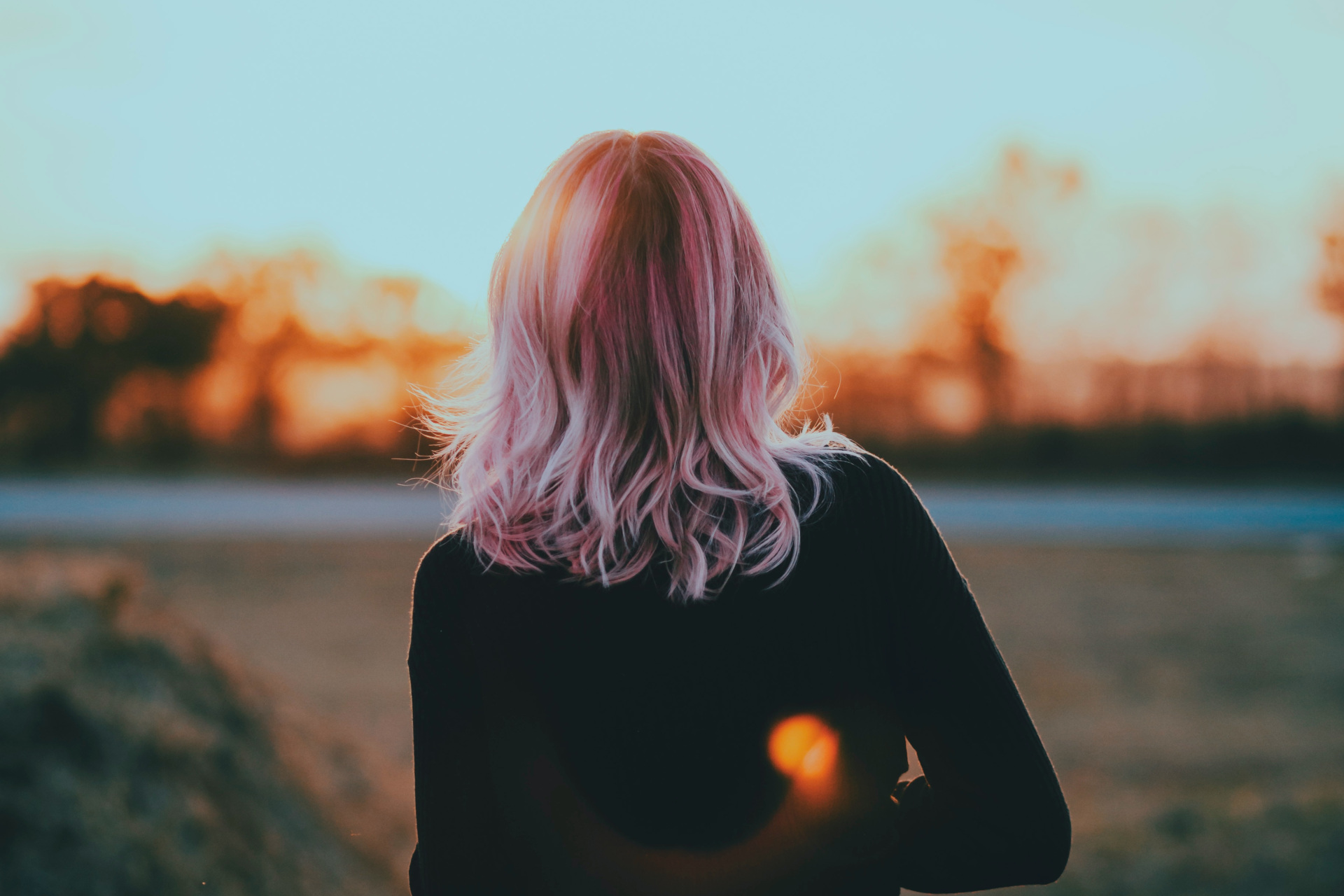 10 Of The Biggest Spring Hair Trends For 2023
Hair colours and styles for the new season
Looking for a change this season? Start with your hair. We've rounded up advice from some of the industry's leading haircare professionals and stylists to find out which hair trends we'll all be lusting after this spring/summer.
The Biggest Spring Hair Trends For 2023
Spring has sprung, and this season we all fancy a change. From Barbie pink palettes to side partings and elf crops, these are the hair trends to look out for this spring/summer:
Top Trends At A Glance
Colours
Barbie Pink
Deep-Rooted Copper Peach
Butter Balayage
Marbled Hair
Pearlescent Tones
Hair Styles
Cub Cut
Fringe Locks
Elf Crop
Side Partings
Boyfriend Bob
Colours
1. Barbie Pink
Think pink this season, with this fun, Barbie-themed trend. 'Barbiecore has taken the world by storm recently and has been a trend we have started to see all over the runway,' says hair stylist Andrew Smith, owner of Andrew Smith Salons and global ambassador for Milkshake. 'It's a fashion trend that takes inspiration from the icon herself, Barbie, and of course is all about that bright, vibrant hot pink that is Barbie's signature style.
'Coming out of spring and into summer many of us are looking to go bolder and brighter with our hair colour, opting for more adventurous shades like these mood-boosting, hot pink hues. The great thing about this shade when it comes to hair is that it suits all skin tones – whether fair or dark –  and it can also be tailored towards the individual, their lifestyle and personality. For those that don't want something so vivid, a bubblegum like shade is a great choice and fades beautifully on blondes.'
2. Deep-Rooted Copper Peach
'Although blonde is often thought of as the go-to spring/summer colour, in 2023 you'll see more people switching this up,' says Jon Hala, celebrity hair stylist and founder of Jon Hala London. 'When it comes to embracing something different while keeping the same feminine elegance, look no further than the colour of the season: deep rooted copper peach. Although this may look bright and scary at first, it's great for that period where spring heads into summer as it adds colour and personality while brightening the face.'
3. Butter Balayage
Warmer weather will also see the seasonal return of blondes, especially in buttery tones and balayage styles. 'The butter balayage is a gorgeous light blonde shade in the same vein as the "expensive blonde" trend of last year,' says Tyler Moore, stylist at Live True London. 'Think warm, golden and buttery tones, dimensional hair with freehand balayage, buttercream highlights and brown sugar lowlights, with an emphasis on hair health and shine.'
4. Marbled Hair
'Using two contrasting shades, this trend gets the best of both worlds,' says Tom Smith, hair stylist and trend forecaster. 'Desire for contrast in one's hair colour has been growing over the last few years, and this is our boldest offering to date. Evoking childhood memories of Cruella de Vil, this bold design has had an update and ties into a newer, more polished interpretation of the indie sleaze trend.
'Not for the shy or subtle, this colour needs a professional execution and can be a great way of trying a new shade mixed in with your existing base. If you are naturally fair, bold panels of a cool dark brunette will give depth and attitude to your hair, while naturally darker bases can enhance the movement in your hair with bright, reflective panels of blonde. Washing your hair with cooler water will help keep these high contrast shades fresh and crisp when the colour is new and minimise the risk of the colours transferring onto each other.'
View this post on Instagram
5. Pearlescent Tones
'Pearlescent tones will also be a huge trend for the season, including shades like Oyster Grey,' adds Seung Ki Baek, Creative Colour Expert at Rush Salon. 'The oyster shade features glimmers of shimmering silver tones – like that of an oyster shell – and is truly mesmerising. The shade is incredibly versatile too. It can be worn all over the hair, in balayage or with a root stretch to give make it more low maintenance. It also suits all ages.
'Silver shampoo is a must with this hair colour to keep the colour free from  brassiness and keep that cool edge. These can be used once per week to ensure the hair colour stays looking its best. Hair masks and treatments are also essential to keep this shade looking opulent, vibrant and shiny and hair looking as healthy as possible.'
Styles
1. Cub Cut
Another trend set to stick around for the season is our growing preference for shags. 'The cub cut will be a huge trend for spring/summer 2023 and is very much similar to the recent wolf cut hair trend,' says Suzie McGill, Artistic Director at Rainbow Room International. 'The trend mimics that of a shag but is a lot shorter, around chin length, so that it also resembles a bob. This will be particularly popular as many of us start to go shorter with our hair for the summer months and cut with lots of soft layers varying at different lengths, it's a great cut for those who want to add extra texture, movement and body into their hair.'
2. Fringe Locks
Not quite ready to commit to a full fringe or curtain bangs? This might be the style for you, says Tom: 'Fringe Locks are a great way to make your hair look like it's been styled without having to do your whole head of hair. They are shorter strands of hair that frame the face and can be styled separately to the rest of the hair, and are especially flattering when combined with a messy up do (as you can see with Jennifer Coolidge) or when combined with braid work (see Rihanna's hairdo at during her recent Superbowl performance for inspiration).
'To create the look, ask your stylist to cut strands of hair either side of your usual parting that frame your face – these work best when sitting around your lips or hovering around chin length. Combine with a ponytail or messy bun and use a straightening or curling iron to polish just those two strands for an instant "done" look.'
View this post on Instagram
3. Elf Crop
'The elf crop is a softer, lengthier pixie cut,' explains Jon. 'It can be incredibly stylish and feminine (think Halle Berry), which is something to keep in mind before making the chop. This haircut is great for warmer months as it's easy to slick back to make an evening outfit look extra chic, or leave naturally to portray a more relaxed, easy-breezy look. It also can keep you cool in forecasted heatwaves – and it saves you time trying to style your hair in humid climates too!'
4. Side Partings
Middle parting? So last year, says Tina Farey, Editorial Director at Rush Salon. 'The middle parting will take a back seat in 2023 and we will see the rise of the side parting once again. A side parting looks great on all hair lengths and textures and is also a great way to add instant volume to your hair. Paired with sleek or wet styles, the side parting looks so chic and the epitome of glamour.'
5. Boyfriend Bob
Another trend Andrew highlights is the super-short boyfriend bob: 'Bobs will continue to be a huge hair trend as we head into summer 2023. The boyfriend bob is one of my favourites this year – which takes us back to the boy band era! This cut is similar to that of the traditional bob, but with a more contemporary feel, being cut more bluntly and almost "square". This is such a chic and stylish cut and is perfect for those who are looking for something super cool yet also sophisticated.'
View this post on Instagram
Featured image: Pedro Henrique Santos, Unsplash