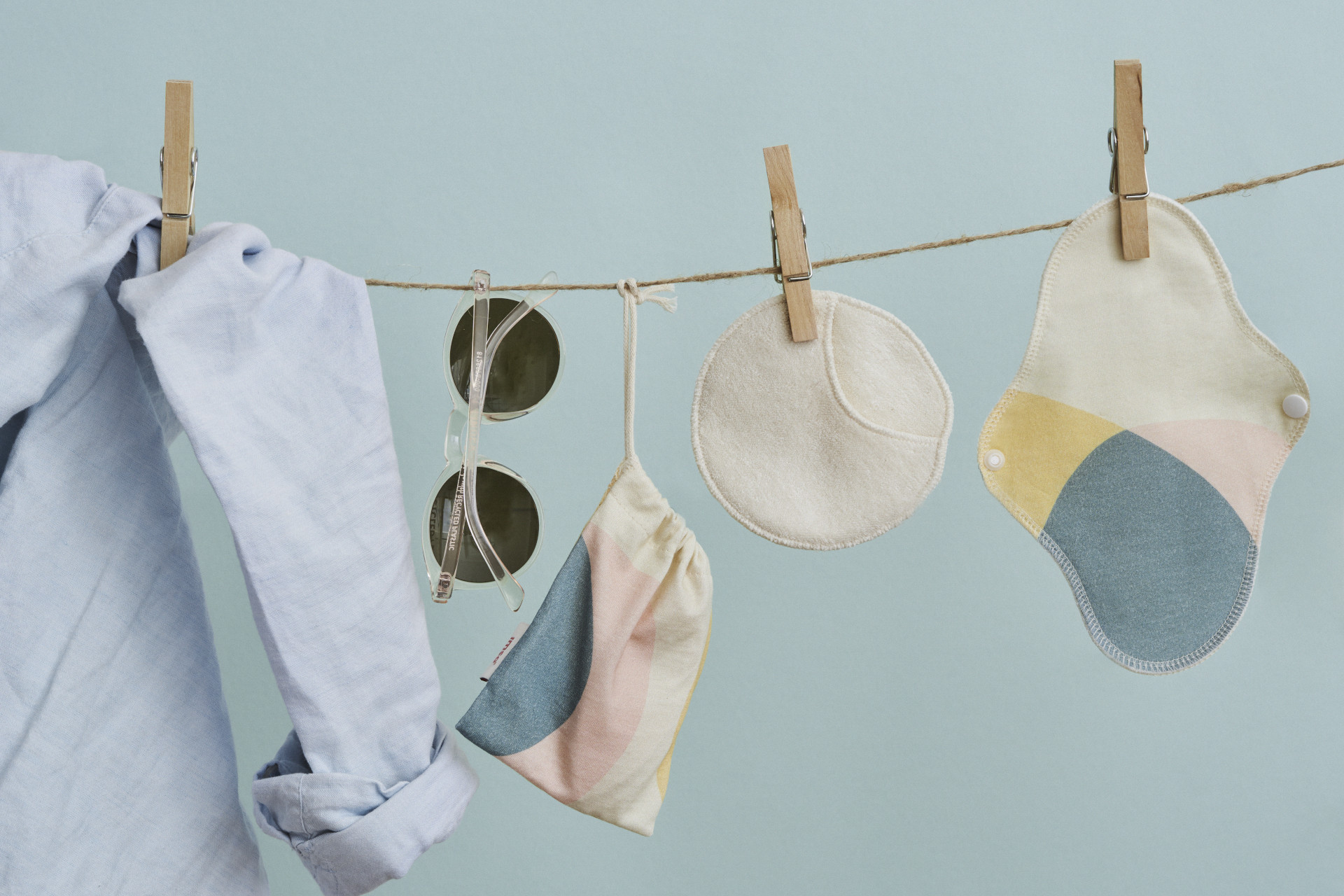 The Best Sustainable Sanitary Brands & Products
---
Because menstruation should be sustainable. Period.
Periods. Menstruation. Aunt Flow. Whatever you want to call them, your time of the month is a time for getting to know your body more intimately. But with 200,000 tonnes of waste being generated from sanitary products per year, it's time to think green when it comes to Code Red. 
More than 800 million people menstruate daily, according to Global Citizen. And when you think how many of those people will only use plastic-based sanitary towels and tampons, you can only imagine how much waste is produced. The average user throws away up to 125kg to 150kg of tampons, pads, and applicators in their lifetime, with many of them ending up in landfill, oceans, rivers, and beaches due to their high plastic content (AllMatters).
The clean-up for common sanitary products racks up a whopping £14 billion in costs each year, as well as a carbon footprint of 5.3kg CO2 equivalents. These numbers only look worse when we consider that alternatives such as menstrual cups can last up to 10 years with the proper care – that's 10 years without waste.
This is where sustainable sanitary products come in. They're greener, cost effective, and usually more comfortable than your average pad or tampon. But it's true that one cup doesn't fit all, so we've put together a list our favourite sustainable sanitary products to help you find your perfect match.
The Best Sustainable Sanitary Products
Featured image: Courtesy of ImseVimse