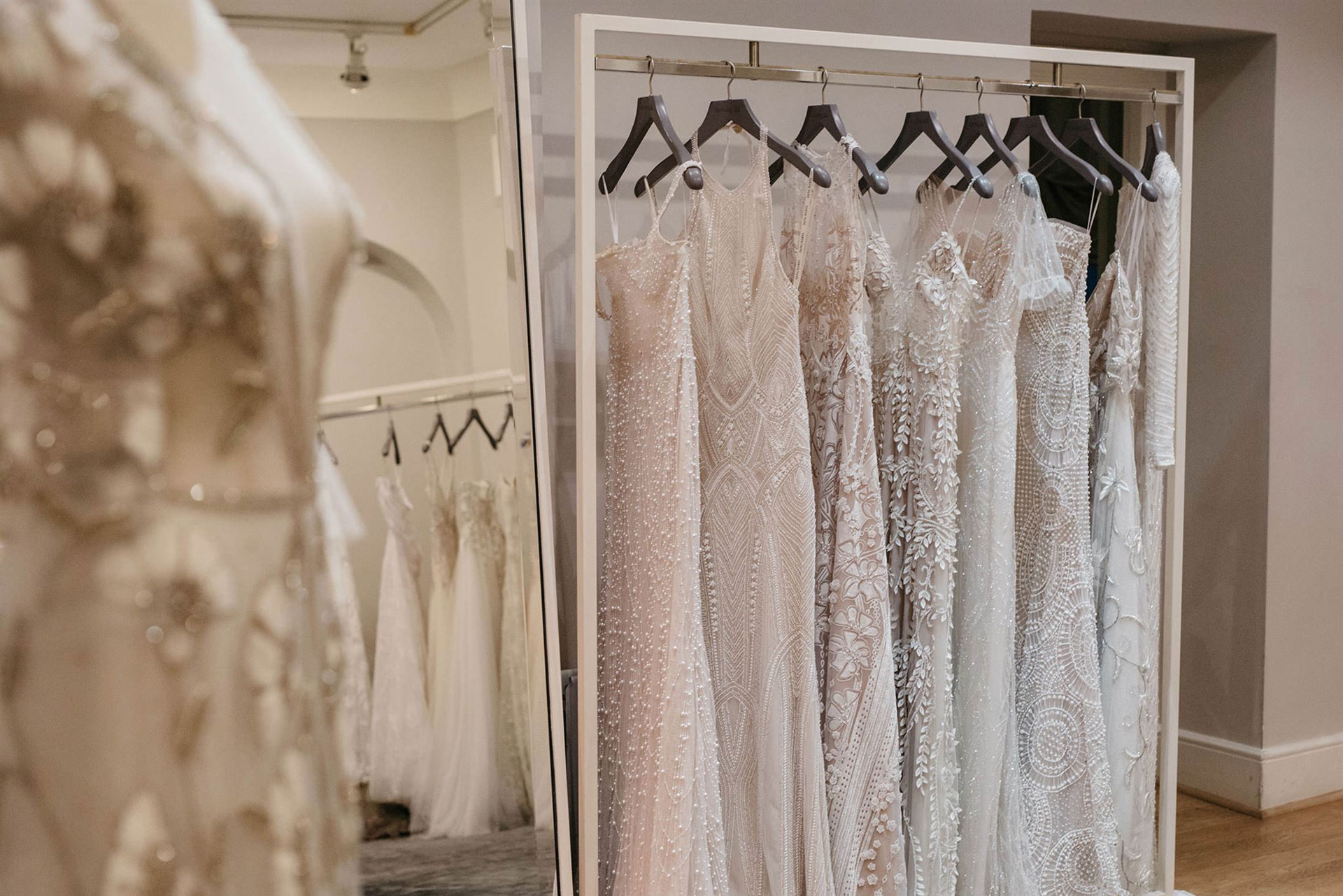 How to Find Your Dream Wedding Dress
A stress-free, step-by-step guide
C&TH's Fashion Director and co-founder of wedding style concierge Ceremony by Parmar Parker, Nicole Smallwood, gives her tips on choosing the perfect wedding dress.
How to Find Your Dream Wedding Dress
Have you been dreaming of your wedding dress for years and know exactly what you're looking for right down to the last stitch? Or are you completely lost and unsure where to start?  Panic not, we have the ultimate step-by-step guide to how to choose the perfect outfit. Follow our advice and sail through to the 'I Do' with the dress of your dreams and minimal stress along the way.
Research
Before you try on any dresses it's good to have an idea about the type of wedding location you are considering. It doesn't have to be exact but it's good to ascertain whether it's a bohemian beach wedding, a formal traditional church wedding with a reception in a stately home, a country wedding in your parents' house, a modern city wedding, a chic festival wedding with a marquee or something in between.
We suggest initially gathering together a few images on Pinterest. This will help you determine the type of dress that will look best in the setting as well as bringing together other aspects of your big day. On these mood boards also collect images of dresses that you like, possibly from celebrity weddings or images from magazines, bridal boutique websites, Instagram and bridal designers.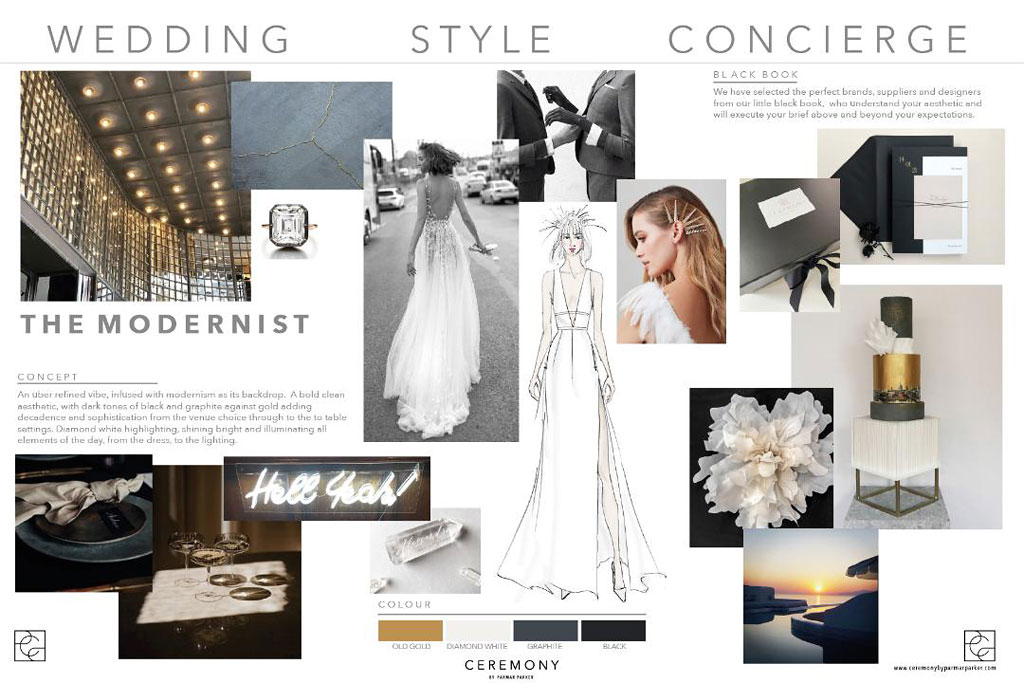 Book your appointments
Bridal boutiques are not the kind of shops you can just walk into and start browsing the rails, you will need you to book an appointment beforehand so that a consultant can talk you through the collections and help you make your choices.
It's wise to start visiting these boutiques 12 months before your wedding date if that's possible, as most dresses will need to be made to order and this can take anything from four to 12 months depending if you go for an off-the-peg or bespoke design. Some of the more prestigious boutiques also charge an appointment fee which can range from £25-£50 so do bear this in mind. If possible, book your appointment on a weekday as the stores will generally be quieter and the appointment less rushed than during the weekend.
The C&TH Guide to Bridal Jewellery
When choosing boutiques you want to visit consider what your budget is and avoid visiting ones where dresses are out of your price bracket. There's nothing worse than falling in love with a gown and forgetting to look at the price tag. It's also wise to get recommendations or visit reputable boutiques as this will stop you wasting time. Today's technology can also be utilised, Browns Bride owner Caroline Burstein told us, 'We're offering online consultations at this time which give a bride the opportunity to chat directly with a stylist from Browns Bride and ask any questions prior to the appointment'.
There's a dress out there for everyone: be open and try different styles, as it's often the ones you hadn't ever considered that end up suiting you best.
Appointment prep
Choose your shopping entourage wisely. While you will no doubt value their support and input, having your mother, sister and six bridesmaids in tow could end up sending you into a tailspin. Pick one to three people for your first set of appointments – trust me, you will thank me later. There's nothing more off-putting than stepping out in a dress you love and seeing their faces, two of which are beaming and one not so much. Ultimately, it's your decision and if you feel totally fabulous then go for it.
Prep your skin before your appointment, even though you may not be at your wedding weight make sure your skin is either fake tanned or fully moisturised (do not fake tan on the day of your appointment, or use greasy moisturisers as you don't want to stain the dresses) and looking nourished and at its best. Wash your hair and put on a lick of make-up (no heavy foundation as you will be pulling dresses on and off) to make you feel your best self. This will probably be one of the first times you have ever tried a white (or pale coloured) gown so be prepared.
Also make sure you have all the necessary underwear – even the most perfect dress isn't going to reach its full potential without the right scaffolding. I'd take a selection with you: flesh coloured and white strapless bras, flesh coloured briefs and also a pair of Spanx (if your dress is figure hugging or fine silk and you want a smooth finished look).
Check if the boutique has your size
Most dresses come in a variety of sizes to purchase, however the samples they have instore may only be in a size 10/12, which can be really frustrating when you're trying to make potentially the most expensive clothing purchase of your life. It's definitely worth calling beforehand to see if they can get a sample in your size or check what sizes they have in the styles you want to try on. Don't get demoralised by going to shops that don't have your size in stock.
Bridal designer Kate Halfpenny told us, 'It's so important to me to have a range of samples in store across a range of sizes. This is something I'm really passionate about as I'm a curvy woman. Trying a wedding dress should be a magical experience. It's potentially the most special garment a woman will ever wear and an emotional investment. It would be impossible and very expensive to have every sample in all sizes but we have a great range. If there's something specific a bride would like to try on, we recommend dropping us a line beforehand with their wish list. We don't offer a "Curve" collection, as I'm really not keen on the fact that it has a special name… Which is why, at Halfpenny London, there are no curve collections because every piece is available in every size which is super exciting as it means we can offer every bride-to-be the dress of her dreams, regardless of the size label.'
Wedding Dress Silhouettes
Consider the outline of the dress and how you want to feel on your big day, be it sexy, modern, understated, romantic, modern, chic or traditional. Or perhaps you want a more vintage vibe? Familiarise yourself with a few of the wedding dress silhouettes so that when your wedding consultant starts batting around phrases like fishtail, empire line, A-line, sheath, fit-flare and ballgown, you know roughly what she's talking about. Keep an open mind even if you think you know what style of dress, trouser suit or two piece you want, as the ones that flatter our proportions aren't always the ones that we think will suit us.
Think about the neckline as this is the feature that will be in most of your photographs. Do you want sleeves? What's the weather going to be like? How will my dress travel (if you're getting married abroad)? Do I need a cover up? Don't be put off by a dress that has no hanger appeal; if your bridal consultant is saying give it a go, she's normally right as she's seen it on numerous occasions.
Lastly, don't be afraid to be vocal with your consultant, if you really don't like a style they are raving about tell them rather than just going along with it. Carolyn Parmar, bridal designer and co-founder of Ceremony by Parmar Parker says, 'Choosing the perfect silhouette is key, when I worked with Nicole on her dress we used the intricate shapes of the lace panels and differing lace fabrics to flatter her proportions, drawing the eye down to chevron points. The sheerness of her dress also allowed for her body silhouette to be seen underneath the dress, but still covering her modesty with multiple layers of tulle.'
Second Dress
If you're looking for two or three dresses for your big day or one for the rehearsal dinner the night before, you may want continuity by having the same designer throughout or you may want to go for completely different looks. On the big day itself it's also worth looking at dresses that you could add to, take away from or change part of the outfit rather than having a whole new one.
The removal of a skirt or the addition of a different bodice for a two piece or a chiffon cape can create a whole new look. Chiara Ferragni in Dior and Poppy Delevingne in Chanel are perfect examples of how removing the skirt can transform your day look into an evening spectacular.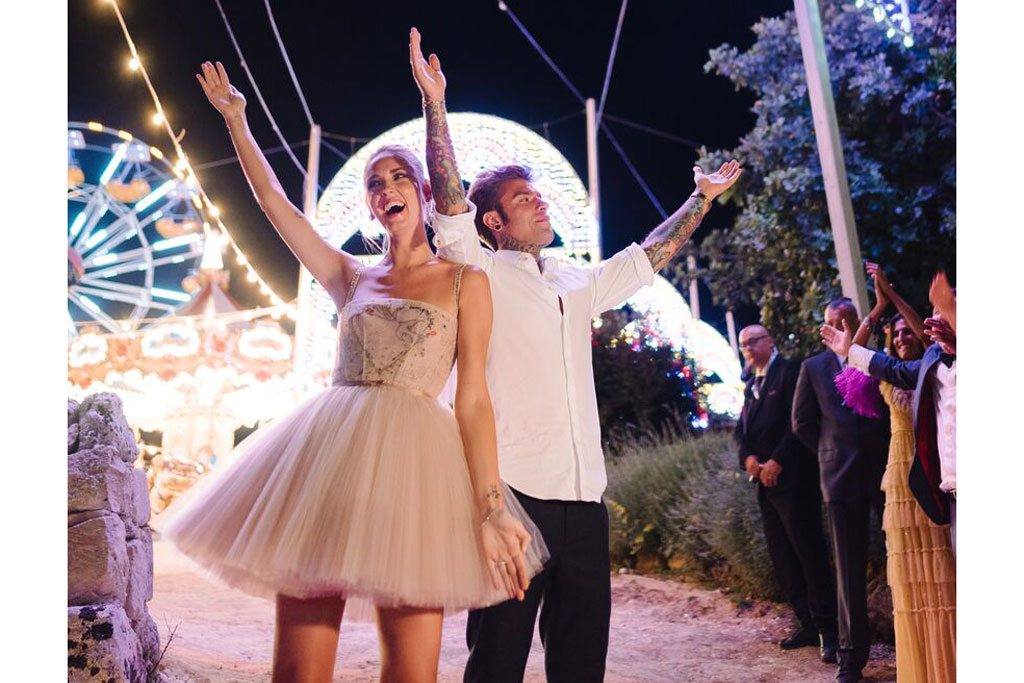 Vintage Styles
With sustainability at the forefront of everyone's mind, choosing a vintage style will not only be super chic but also be great for the planet. Look at Princess Beatrice, who looked absolutely divine in her grandmother's Norman Hartnell dress from 1967, which the Queen wore for the state opening. Beatrice added sleeves and a silk hem to lengthen the original and it hasn't aged a day, looking contemporary and absolutely 'of the moment'. Finding vintage styles to rework is an art, Notting Hill designer and dress maker Jane Bourvis does just this.
'If we don't have the dress already in store,' says Jane, 'we can advise and start to search for something magical. We ourselves specialise in antique laces and Edwardian styles, incredibly old fine dresses and make everything, silk bodies, dresses and slips from old antique pieces, lace and beading. We actually did the last dress for Sex and the City. We buy antique veils, searching high and low for the perfect styles to complement the gowns.
'We can generally make or guide a bride to where she would like to be, we genuinely care that shes finds the perfect dress. It's a totally unique experience and incredibly important that the bride feels really cared for during her journey, leaving feeling confident and with the dress of her dreams.'
Bespoke
Going down this route can be the most exquisite experience, but allow for a couple of extra months planning, but it can be worth it. Your end result is something totally unique, a one-of-a-kind dress never to be replicated again. This service does come at the premium price point but the results and the process you will treasure for a lifetime. Most boutiques and designers offer a bespoke service.
Brigitte Stepputtis, Vivienne Westwood Head of Couture, says, 'At Vivienne Westwood we are offering bespoke personalised one-to-one couture and made-to-order appointments digitally for the first time. Our expert couturiers will welcome our bridal and couture clients to a showroom virtually and will now be able to connect with clients globally without the need for travel. This new service will offer the made-to-order semi-couture experience for the first time ever outside of our Bridal & Couture Mayfair London and Manhattan New York boutiques.'

Accessories
Adding the final touches to a look really can make or break an outfit, think about your shoes, veil (if you're having one), head pieces and jewellery and make sure it complements rather than takes over your look. Less is more.
You've Found It
In the end choose the dress that's right for you. So often brides choose the dress that everybody else thinks looks good on them rather than the one that make them feel the best possible version of themselves. If you don't want to take it off it's a sign it might be the one.
DISCOVER
For more wedding dress help and inspiration, contact Ceremony by Parmar Parker. To book your complementary consultation, after which they will put together a select package of ideas, suppliers and mood boards around your specifications, visit ceremonybyparmarparker.com