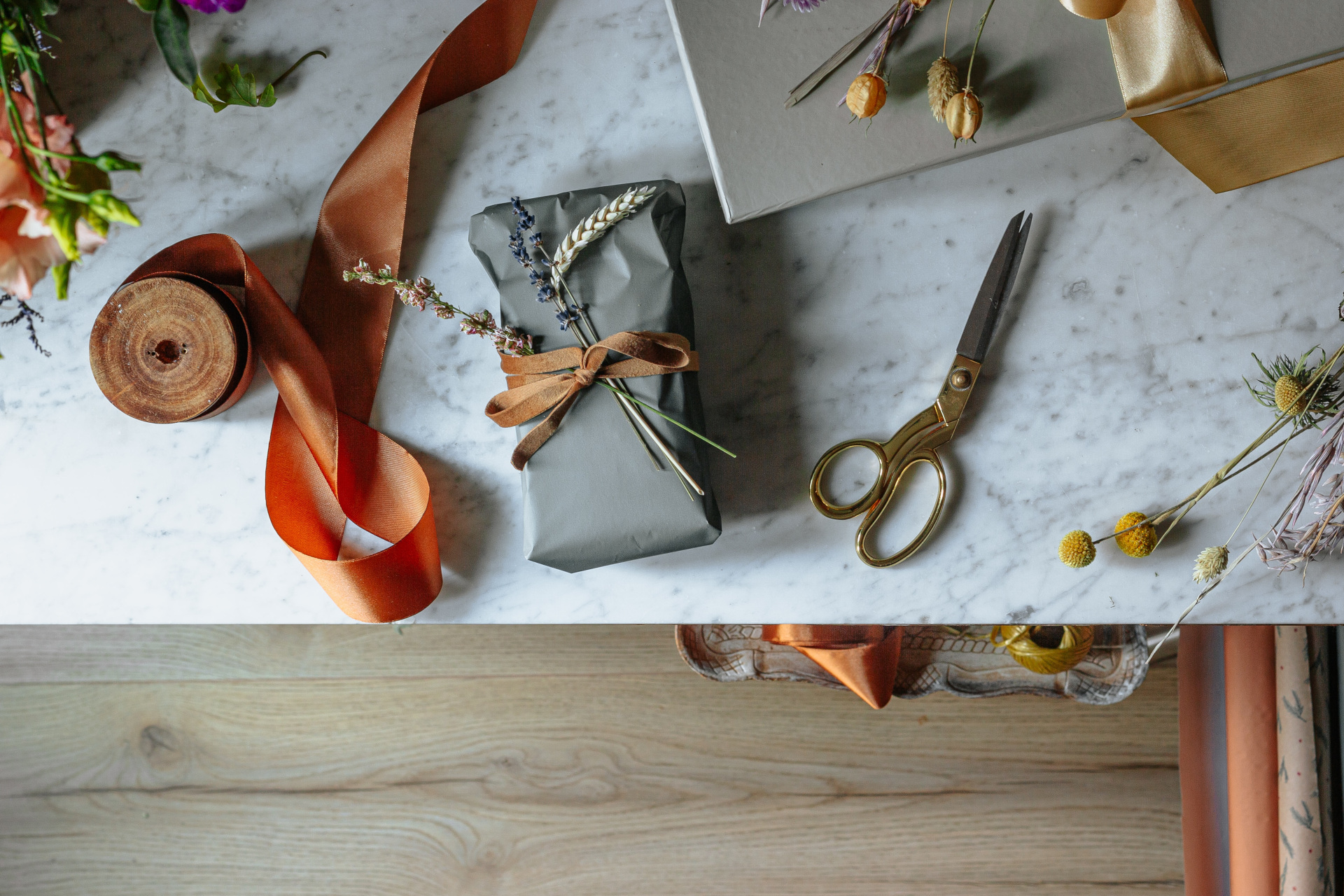 How To Create Less Waste With Christmas Wrapping
'Tis no longer the season of holiday waste
Christmas is the season of holiday cheer, gift-giving and – unsurprisingly – more waste than we realise. An extra 30% of rubbish is said to be produced and discarded throughout the festive period when compared with the rest of the year, meaning it's even more important that we keep an eye on our own habits. With this in mind, we're sharing our tips and tricks on how to create less waste when working on your Christmas wrapping this year.
The Country & Town House Responsible Buyers' Guide
How To Create Less Waste With Christmas Wrapping
1. Use Up What You Have
While the rolls of shiny, brand new wrapping paper in the shops may seem tempting, the easiest way we can reduce our waste output is by avoiding overconsumption – which means we're digging out last year's wrapping paper from under the bed and putting it to use. The good thing about Christmas paper is that it never really goes out of style, meaning you can use it year after year without worry of being unfashionable.
Even if you only have a small amount left, it's always better to use up what you can rather than waste it. You can repurpose paper cut-offs into labels and tags, or even ribbon if you're rather nimble.
2. Learn The Art Of Folding
So, you've underestimated the amount of paper needed to wrap that one awkward present? Fear not, there's more than one way to wrap a Christmas gift. When all else fails, look to the hub of wrappers on social media to help you get through the holiday season.
TikTok accounts like @effectivespaces and @paperocelot have been using their platforms to creates guides to wrapping gifts with minimal waste (and maximum effect). Having mastered the art of paper folding themselves, they can show us just how efficient we can be with limited amounts of paper and decoration.
3. Forage For Hidden Gems
If you like to jazz up your gifts after wrapping them, then make sure to ditch the plastic ribbons and bows for something a bit more natural – dried fruits, herbs and flowers, for example, can make excellent added decorations. Pull them together in a bundle and secure them with twine for a rustic look, pop them in a small burlap sack to create a scented pouch, or make a feature chain that can wrap round the width of the gift. Not only do these alternatives smell good, they can also be found close to home – in your garden, kitchen cupboard or fruit bowl.
4. Save For Next Year
As they say, a little wear and tear never hurt anyone – especially not the planet. Save what you can from the chaotic aftermath of Christmas day (and make sure to recycle what you can't) and squirrel it away for next year. Paper can easily be flattened out, scented pouches can be revived with some essential oils and twine can be untangled and reused again and again.
Featured image: Unsplash