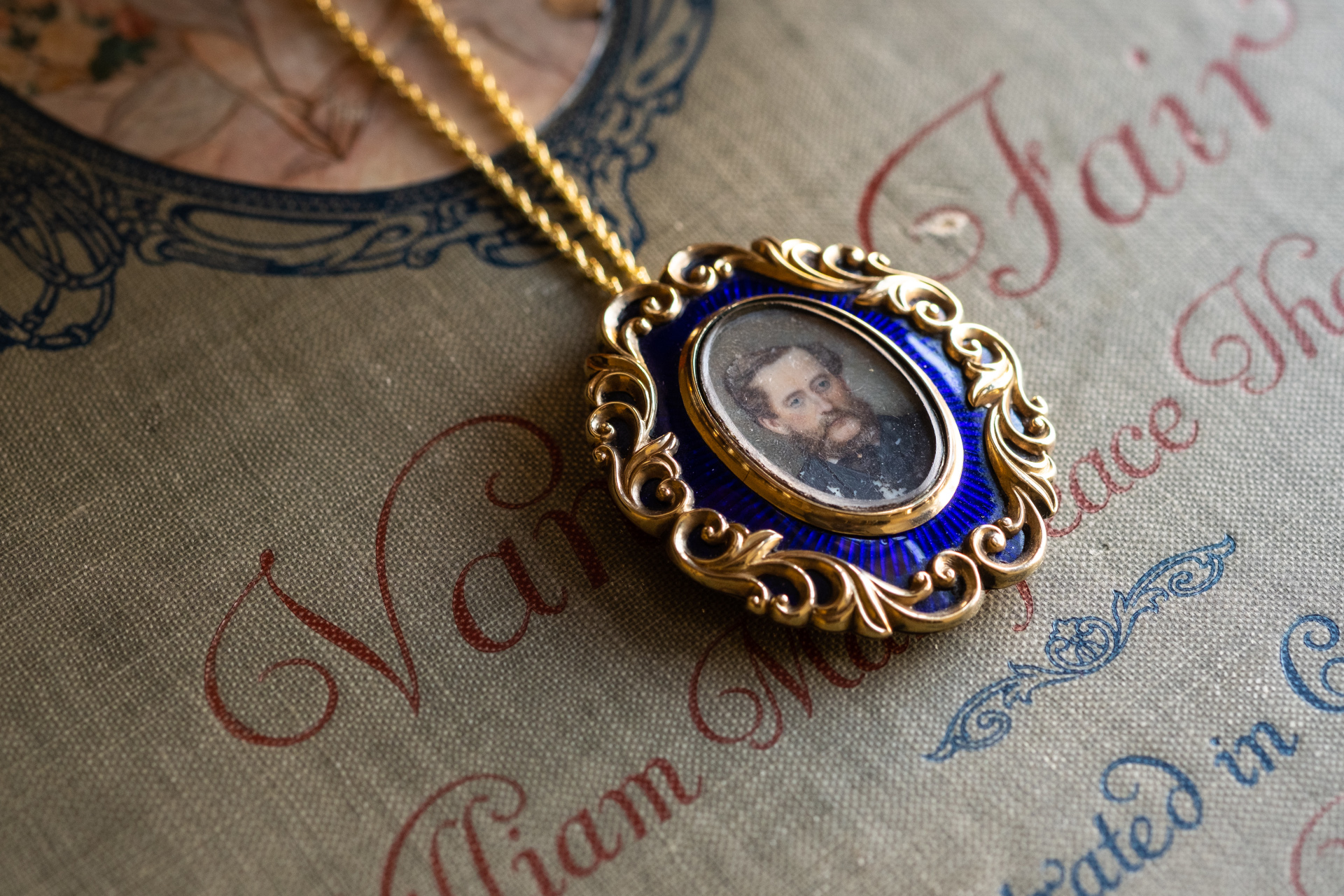 HOME
JEWELLERY & WATCHES
'There is an inherent romanticism in a piece from another time': Reviving Georgian Jewellery With Fleur Fairfax
This new jewellery label is on a mission to preserve historical British crafts
History buffs and romance enthusiasts will no doubt have a soft spot for the Georgian era – from its dramatic politics and witty novelists to its exciting, ever-changing fashions. Those who want to achieve their Bridgerton moment in real time, however, should look no further than new fine jewellery brand Fleur Fairfax, which is on a mission to revive Georgian design in jewellery-making. We sat down with brand founder and director, Jane Fleur Strang Steel, to talk inspirations, antiques and historical heroes.
The Country & Town House Responsible Buyers' Guide
Q&A With Jane Fleur Strang Steel, Founder Of Fleur Fairfax
Hi Jane, how's life going right now?
Life is full and exciting at the moment. With a burgeoning business and two children, there is lots to occupy!
For those new to Fleur Fairfax, could you please introduce yourself and your brand?
I'm the founder and director of Fleur Fairfax, a new fine jewellery brand dedicated to reviving exceptional Georgian design and preserving British craft in jewellery making. We also curate a collection of singular and unusual Georgian and Victorian antique pieces.
Much of your work is an ode to the Georgian age – what drew you to this period?
I've always been something of a Golden Age thinker, staring longingly into the past through an overly romantic lens! My great love for the Georgian era began with Mary Wollstonecraft and Mary Shelley, my literary heroines. They were writing at a time of incredible social change and massive development in literature and art. I've always felt there was a tangible energy and enthusiasm in Georgian society and that was reflected in style, fashion, and of course jewellery. There's a great beauty and exuberance in Georgian architecture and design that I find endlessly fascinating and inspirational.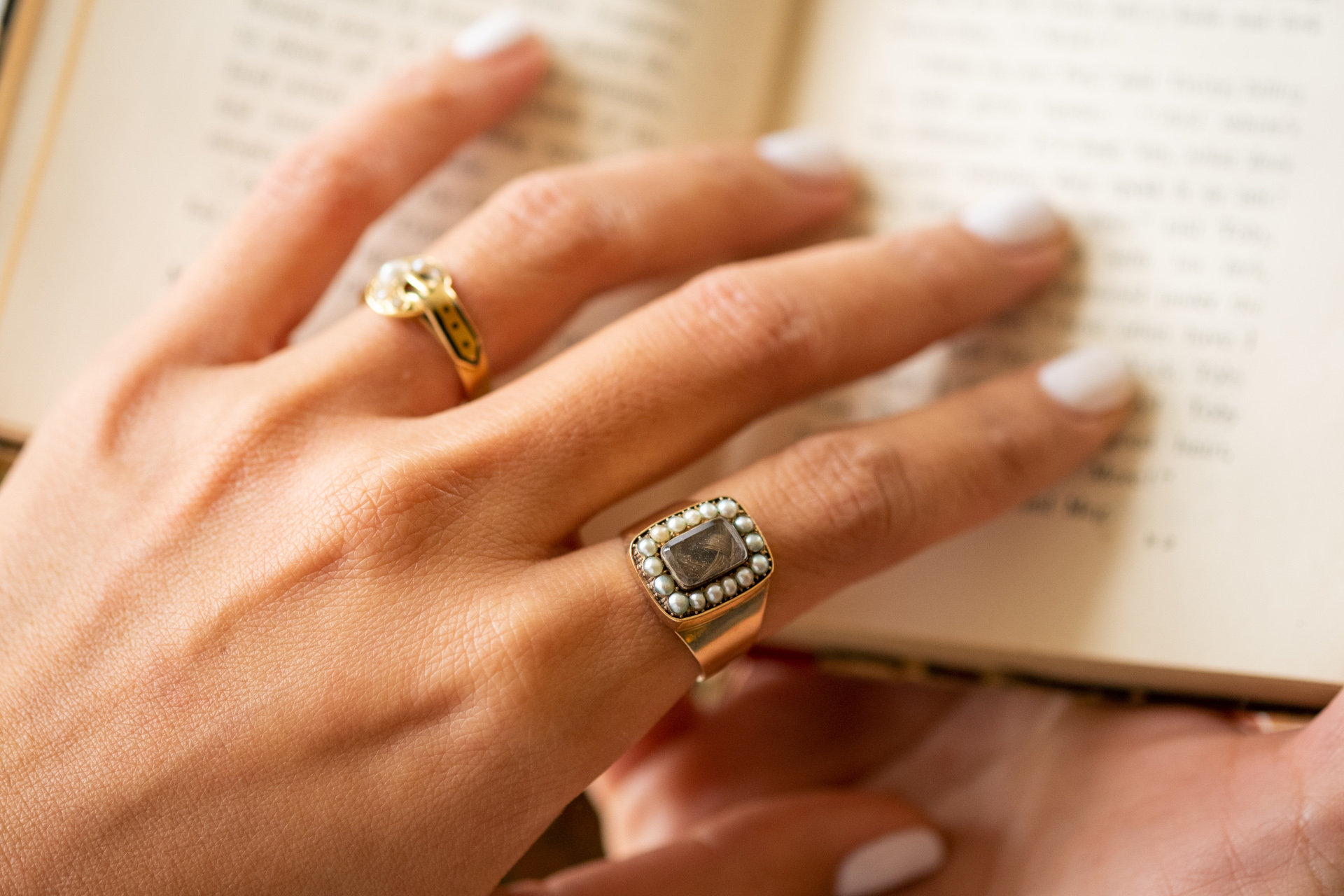 Have you seen a bigger interest in Georgian pieces recently thanks to popular shows like Bridgerton and Queen Charlotte?
Absolutely, yes! I love that modern retellings of Regency stories are shining a spotlight on Georgian style. Bridgerton has certainly reignited a love for antique jewellery and a lot of the trends from that period like Riviere necklaces, pearls, enamel and motif pieces are hugely popular right now.
You offer a mixture of modern pieces and antiques – how do you curate a good balance of the two?
I think of the antiques as the foundations that set the stage for the modern line. The old gems give context and meaning to the modern line – they make sense of each other. Our Gemstone Fob is most relevant when seeing it alongside original fob seals. The design connection from past to present is at the heart of my brand. Some clients are only in the market for one of our Victorian originals, while others love the idea of a present take on Georgian style.
And why do you think antique jewellery still resonates so much with modern wearers?
There is an inherent romanticism in a piece from another time. I always think of antique jewellery as having a sort of shadow memory, that it carries something of the people and places it has seen before. Modern buyers are looking for meaningful, symbolic jewellery, something that feels intensely personal. Antiques that have a story to tell from another era can offer a statement of individual style and a thread connecting the wearer to the past. Plus an antique item is an excellent sustainable jewellery choice. There are so many brilliant stones already in existence, and I think wearers feel good about repurposing those gems.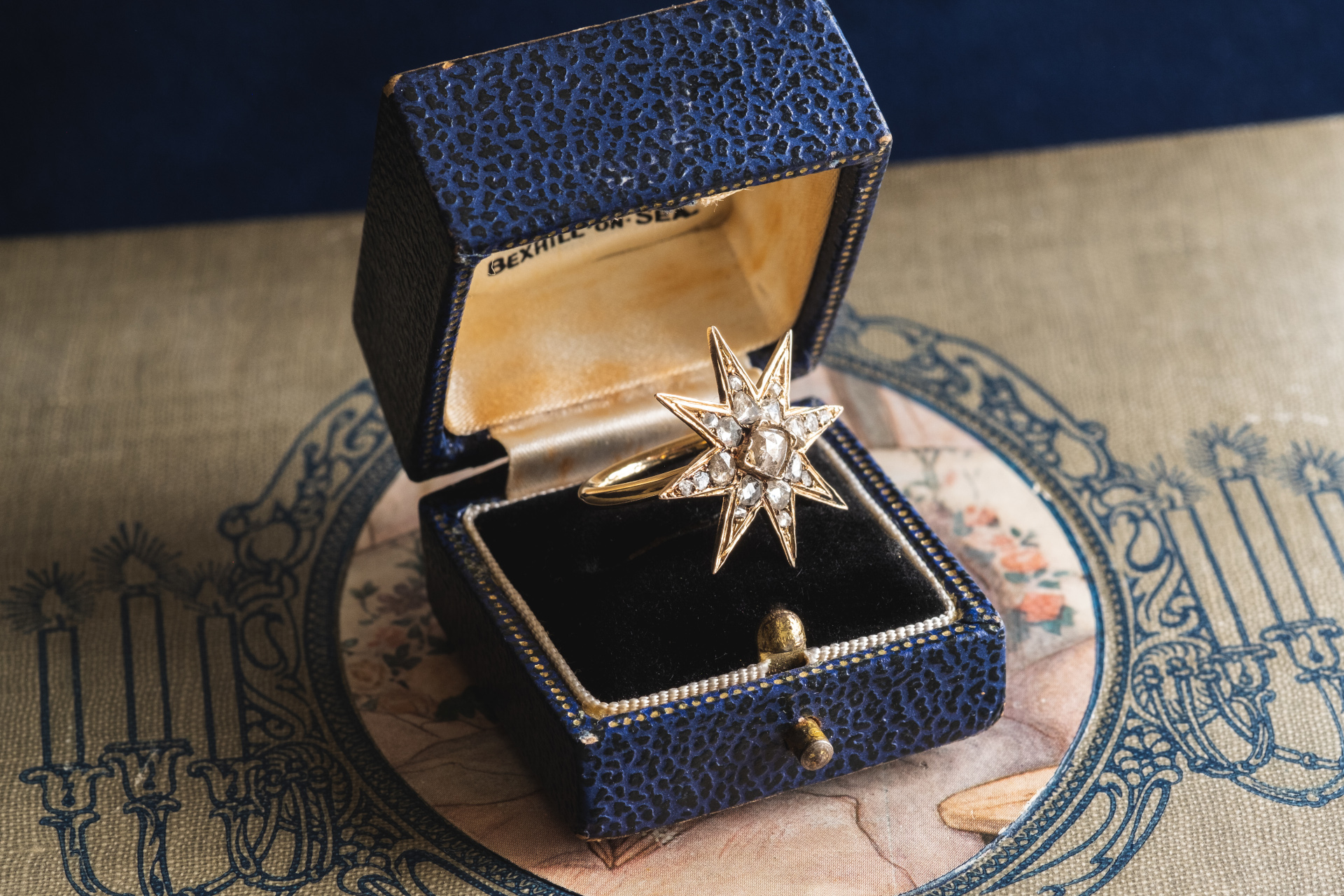 Can you tell us a bit about your Regency Revival Collection?
Yes, the Regency Revival line is a contemporary reimagining of Georgian classics. I am so inspired by the detail and meaning in Regency jewellery and wanted to bring the best of these designs back to life. I design at home in Gloucestershire, and work with an exceptional team of casters in Hatton Garden who handmake each custom piece to order in 18ct recycled gold. I also have a wonderful roster of enamellers, stone setters and engravers. I'm very proud to be a British designed and made brand; preserving British craft in jewellery making is an integral part of Fleur Fairfax.
And how do you source your antique pieces?
Sourcing is a combination of auctions, private estate collections and buying trips. I spend countless hours scrolling auction catalogues and scouring markets. My favourite auction houses right now are Fellows and Elmwoods. I'm always on the lookout for hallmarks, condition, if the item been repaired or resized and, most importantly, does it speak to me! I only buy antiques that I would love to wear so it's a very personal collection.
We have a feeling we know the answer to this one – but if you could travel back to any era in time, which one would you choose and why?
Yes, no prizes for originality here, but it's got to be Regency London! The later part of the Georgian era, culturally and aesthetically, was the best of all. Romanticism was in full swing, and all the heavy hitters were at their peak – Austen, Blake, Byron and Wordsworth.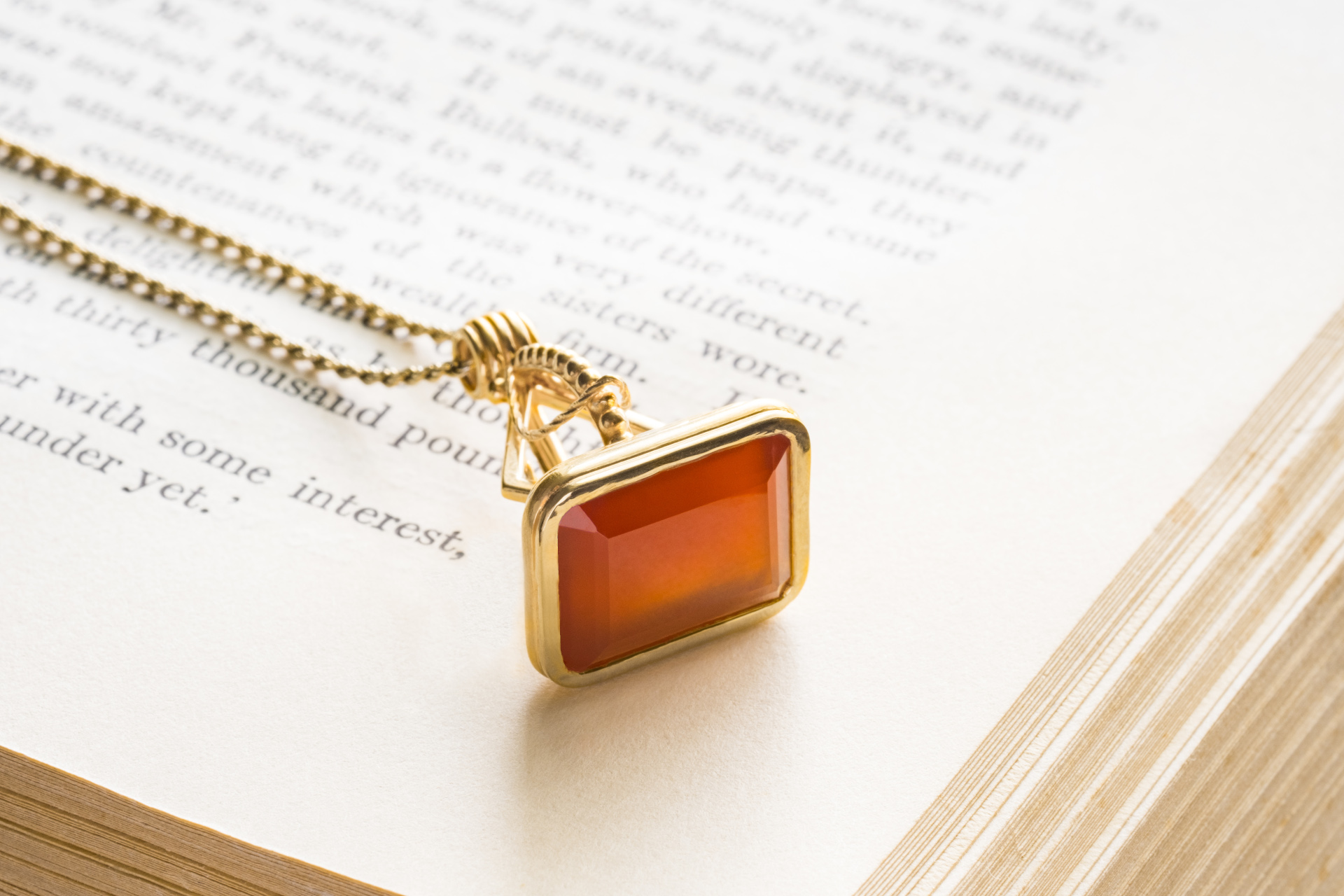 Are there any historical icons you think we should know about?
I discovered Ada Lovelace for the first time this year and am fascinated by her story. She is the daughter of Lord Byron and became an important figure in mathematics and early computer programs. She described her approach as 'poetical science' which is a marvellous term.
Any exciting projects in the pipeline for 2023 or 2024? (That you can tell us about!)
I'm planning buying trips to antique markets in Paris and Berlin, and my main focus will be on expanding the Regency Revival Collection. There is a Victorian-inspired garnet bangle in the works and a spinning spherical pendant coming in 2024!
How can we live a life in balance?
This is something I think about often because I'm stiving for exactly that with Fleur Fairfax, equilibrium between the old and the new. I find the four virtues of Stoicism – wisdom, courage, justice, and temperance – to be the most helpful guide.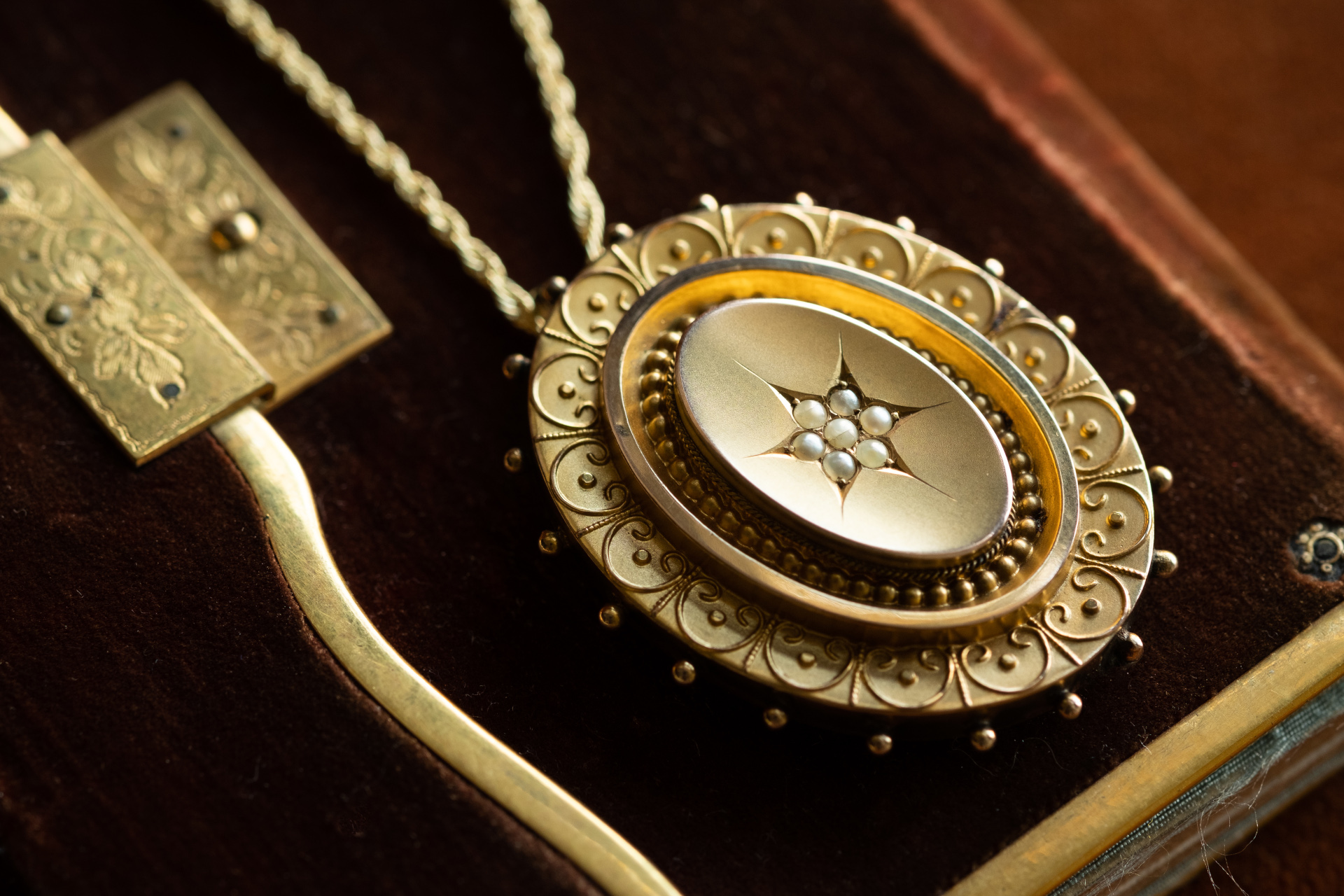 Any parting words for our readers?
Poetry, sentiment and style – the Georgians celebrated these aspects of life and I try to do the same, always.
EXPLORE
Images courtesy of Fleur Fairfax