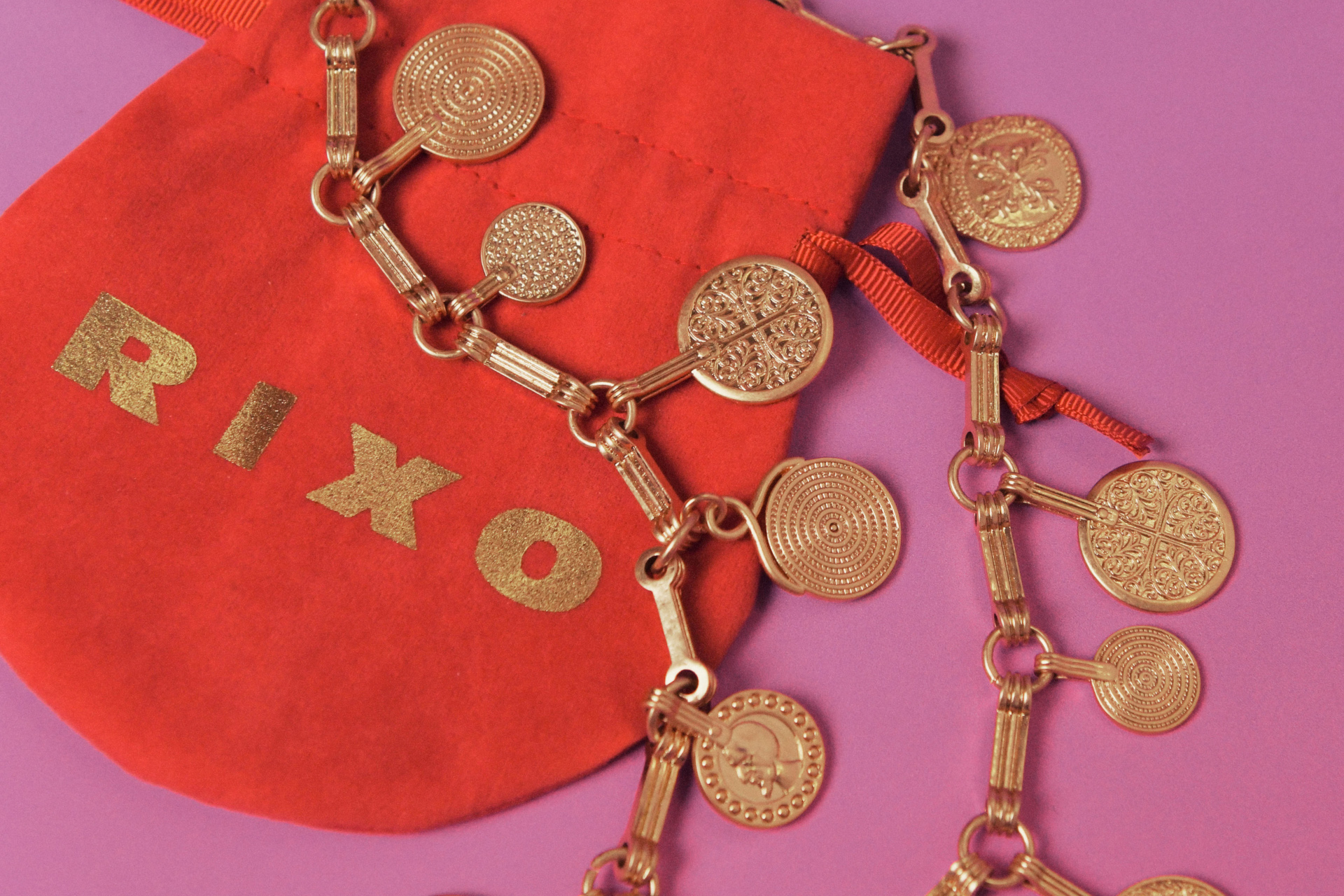 RIXO Debuts a Vintage-Inspired Jewellery Collection
---
You'll want to wear these everywhere
Known for it's exuberant celebrations of all things patterned, colourful and vintage, RIXO is quickly becoming a firm favourite for the next generation of fashion fanatics. But on 13 June 2022, the brand is offering something new for the #humansofrixo: a vintage-inspired jewellery collection.
RIXO Debuts a Vintage-Inspired Jewellery Collection
Fans of British fashion label RIXO are in for a treat today, as the brand has just launched a nine-piece vintage-inspired jewellery capsule collection. With prices starting at just £65, these are pieces you'll want to get your hands on if you're looking to up your accessories game this summer.
The collection, which features a range of gold-plated rings, bracelets, belts, necklaces and earrings, was inspired by pieces that founders Henrietta Rix and Orlagh McCloskey encountered at vintage fairs while traveling across Europe. Recurring elements in the collection include tear-drop-shaped turquoise charms, coloured glass gems, and gold pendants and discs.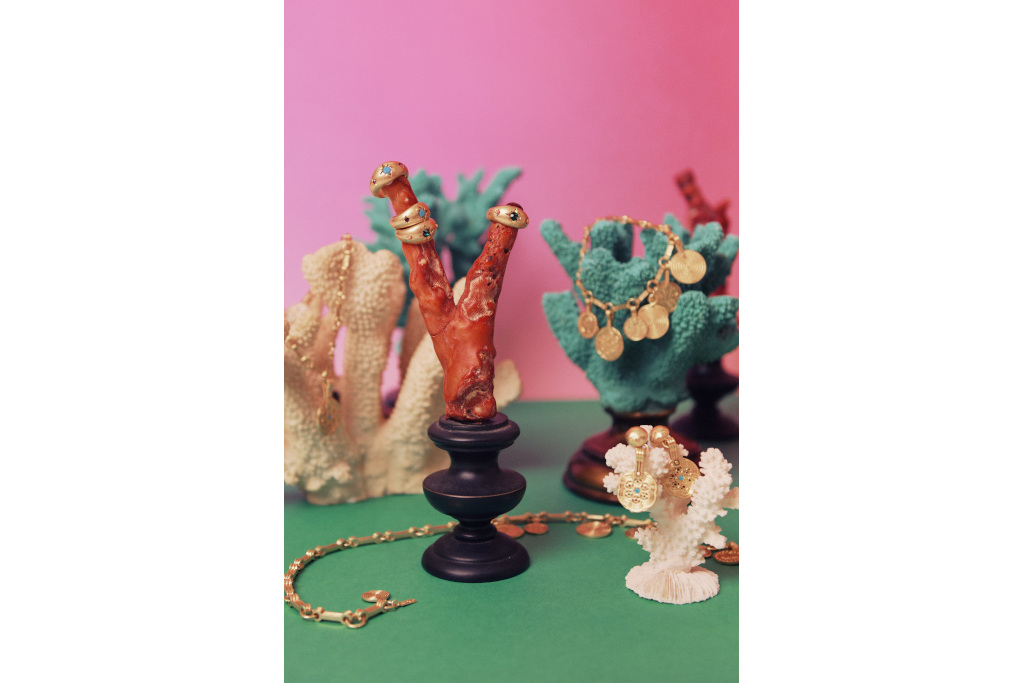 Founded by Henrietta and Orlagh in 2015, RIXO was made with the goal to 'evoke a wanderlust and free spirit in all [its] wearers'. Clothes, accessories – and now jewellery – are designed with versatility in mind, and are often given adjustable features so that they can be worn anywhere and by anyone. The brand was born from a love of all things vintage, and has quickly carved a niche for itself amongst the ranks of A-List designers at London Fashion Week.
RIXO Founders Henrietta Rix & Orlagh McCloskey on London Fashion Week AW22
Speaking on the new capsule, Orlagh commented: 'Designing the collection, we wanted to create a capsule that was both bohemian and refined, keeping true to our RIXO roots. We fell in love with an antique charm bracelet we came across in Milan and were inspired to design some beautiful pieces ourselves.'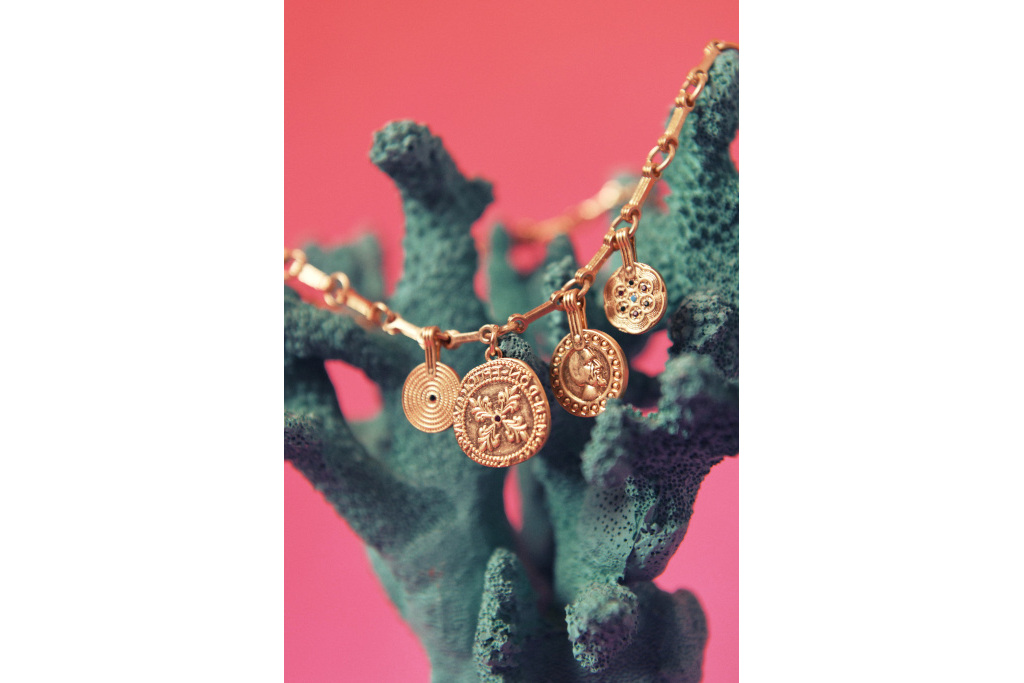 'We're excited to be able to offer our #humansofrixo vintage inspired and complimentary styling for their outfits,' adds Henrietta. 'Orlagh and I are both big lovers of layering jewellery and are two magpies at vintage fairs, always on the lookout for gorgeous chain gold belts so it's so nice to finally be able to offer a RIXO version of the unique gems we find. Our new jewellery capsule we feel is the perfect accessory to complete any RIXO outfit.'
EXPLORE
Images courtesy of RIXO