Awon Golding, hat-maker Lock & Co.'s Head Millinery Designer, on loving jumpsuits, being inspired by Cher and why she's firmly a summer wardrobe person
My Style: Awon Golding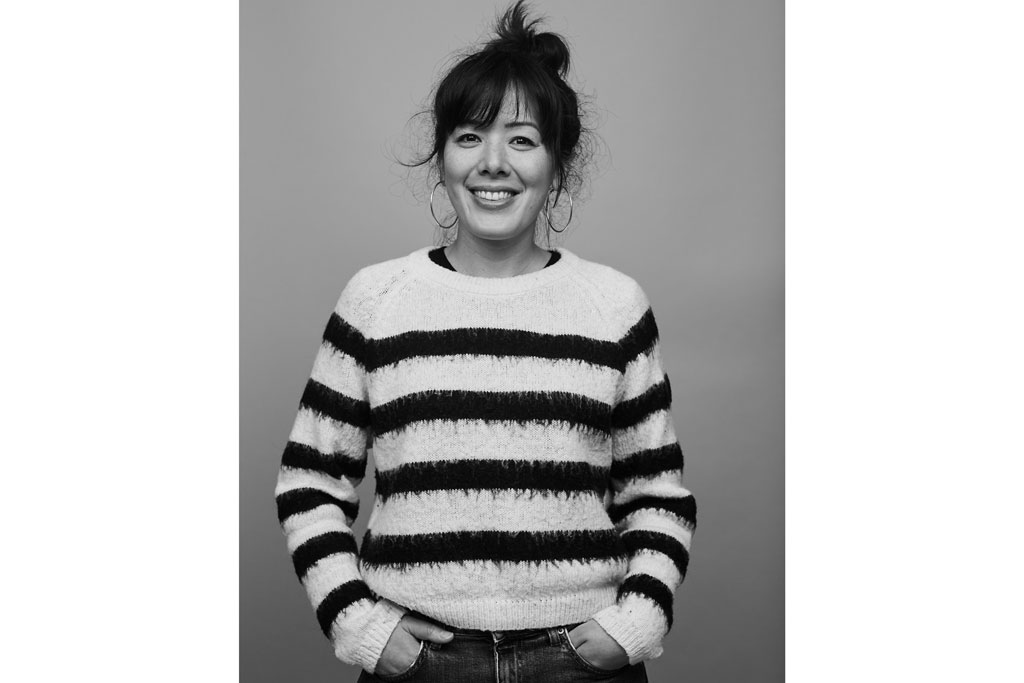 What was the inspiration behind your current S/S 20 collection?
With my appointment as Head Millinery Designer at Lock & Co. I have found myself in the position of creating two separate collections every season – one for my own brand, Awon Golding Millinery, and one for Lock Couture. The challenge is to come up with two separate narratives, colour palettes and themes that represent both distinct brands. With Lock this Spring/Summer I chose to pay homage to the female icons that I have taken inspiration from over the years. I included actresses, fashion mavens, authors and activists, such as Ursula Le Guin, Tilda Swinton, and Bette Davis. Each hat is an ode to these strong women.
With my own collection I went with a more whimsical theme, love songs. I interpreted this through my colour palette and use of materials. The pieces are fun and fresh and encapsulate the feeling of the classic love song it is named after. You'll spot Mariah Carey's Dreamlover and Fleetwood Mac's Little Lies, songs that I've been listening to since I was a young girl.
What are your favourite pieces from the collection and why?
From my collection, 'Love Song', I like 'Love Story' – I'm a sucker for fluffy pom-poms and this hat certainly ticks that box – 'Kiss from a Rose', an abstract take on a giant rose headpiece, and 'Time After Time', a cool take on the classic boater. This season was all about soft pastel tones paired with monochrome.
From the Lock Couture collection I'm in love with the Bette, Tilda and Agnes. They are the perfect mix of classic and playful whilst still being sophisticated, a combination that really appeals to Lock's customers.
What can we expect to see from you next season A/W 2020?
For the Lock Couture collection I've taken inspiration from Cher's 1960s-70s wardrobe. Expect wearable yet glamorous veils, headpieces and hats in velvets and felts. There's a killer silver turban in the collection that is 100% Cher. I think she's quite an overlooked fashion icon, she's really only remembered for her flesh-bearing red carpet looks, but she's actually been quite a consistent slick dresser from the start.
Do you have a muse?
I'm inspired by so many women for their style but also their inner strength. I'm hard pushed to choose just one but I guess someone I've come back to time and time again is Bianca Jagger. She really embodies sensual elegance whilst maintaining class and sophistication. She's probably the woman I'd most like to look like to be honest, a girl can wish. I themed my last bridal collection around Bianca Jagger.
Must-Watch Films for Fashion Fans
Whose style do you really admire?
I love Tilda Swinton. Not only is she a phenomenal artist but I love her androgynous sensuality. It just proves you don't have to show tons of flesh to look sexy.
As you're working from home, what is your daily uniform?
Being Hong Kong-born and raised I'm much more of a summer wardrobe person, I love colourful dresses and skirts, so this heat really plays to my strengths. I'm living in colourful dresses and skirts and am taking every opportunity at the moment to wear them. You never know how long summer will last in England!
Do you have any words of wisdom for working from home?
Truth be told, I'm finding it as difficult as the next person! I guess finding a routine is probably the best place to start. Getting out of and into bed at a set time. Doing regular exercise to escape the confines of your home. A big lesson for me was not feeling guilty about having an off day or being unmotivated. It's easy to look at people on social media and think they're being ridiculously productive during lockdown but a) it's probably a very edited rose-tinted view of the truth and b) these are super stressful times and it's fine to not feel yourself. Give yourself a break and don't beat yourself about not achieving constantly.
What outfit is making you feel your best self at the moment?
It pains me to say this, but something that did actually give me a little pep was putting on make-up the other day. I've been bare faced pretty much the whole lockdown so the novelty of wearing make up again made my socially distanced drink in the park feel a little extra special.
The Ultimate Guide to Working From Home
What are you wearing for any Zoom/Skype meetings?
I've actually not been doing any work Zoom meetings and don't really feel the need to dress up for Zoom friend-calls, so it's just whatever I was wearing during the day.
What have you rediscovered in your wardrobe?
I've actually been culling a lot of my wardrobe, it's seemed frivolous to hang on to clothes that are two sizes too small for me now. I think the pandemic has really drawn a line under what's important and not. Plus it makes space for new things…
Power dressing: what outfit makes you feel like you can conquer the world?
I'm a massive advocate of the jumpsuit, so have quite a collection of fun printed and bright solid colour ones. That with a slick of red lippy makes me feel like a total boss.
Has being at home made you think about the way you buy or consume products?
Absolutely! I've done a lot of online window shopping lately but not actually bought anything. I guess it's a mix of having less earnings but also just being aware of not needing as much with my much smaller existence.
Three items that would really pick you up if they were delivered to your door?
An assortment box of Crosstown vegan donuts – the coconut lime cream donut is mind-blowing.
Mara Hoffman's Lelia dress – she's one of my favourite designers, but I can only feast with my eyes as she's out of my price range.
An Instantpot – It's a counter-top pressure cooker that can cook dried chickpeas in under 20 minutes. Say no more.
What are you wearing for your daily exercise? What are your tips for getting motivated?
Nothing special, just some Lululemon leggings and an old t-shirt. I've not really ascended to athleisure levels yet as I'm so new to regular exercise, I have literally only been doing it since the start of the lockdown. I got into it by doing some Instagram live classes, my favourite being @freshfitlondon. He does a daily 30 mins HIIT class at noon and has the best no fuss, matter-of-fact attitude.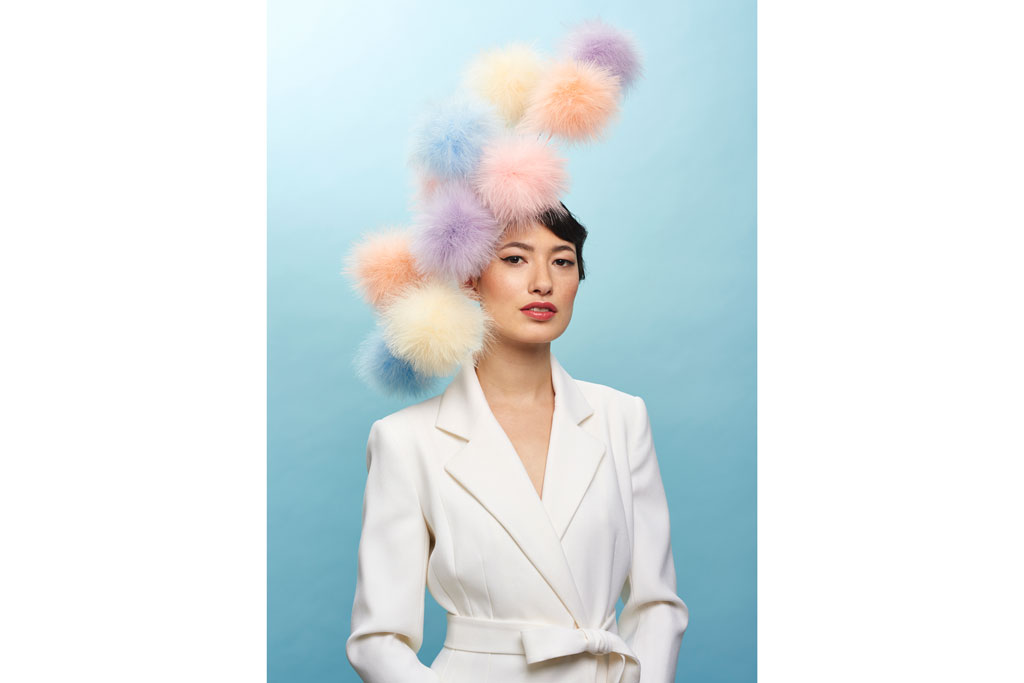 What are you most enjoying about WFH?
The meals! I'm making the best lunches. Bow, where I live and have my studio, is a little thin on the ground in the restaurant department, so having the time to cook for myself is a real pleasure.
When you are able to go on your next holiday where will you go and name 3 items you never go on holiday without?
The list of "next holiday" destinations is endless! We've been talking about trying to get away at Christmas if that's possible. Bali and Thailand have been at the top of my list. I never go on holiday without my flip flops, a bandeau sundress and a good book.
What will you be wearing for the party when we're all allowed outside again?
Hopefully by then I'll be ready to show off my new fitness-toned body in a slinky jumpsuit… or maybe all those elaborate lunches will get the better of me.
MORE MY STYLE:
Alice Temperley / Mary Katrantzou / Sophia Webster / Anine Bing
---