Polly McMaster, Founder & CEO of The Fold on her everyday uniform, admiring Michelle Obama and why she'll always love a silk blouse
My Style: The Fold's Polly McMaster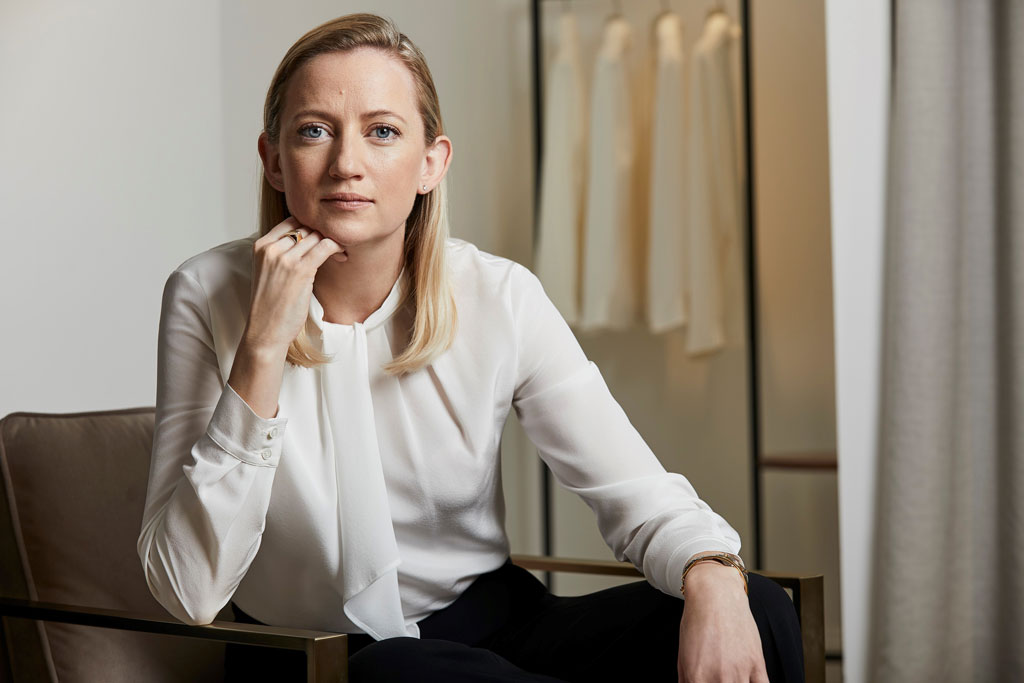 What event did you most miss dressing up for since everything was cancelled?
I had my 40th during lockdown! However, it ended up being one of my most cherished birthdays, with some social distanced closest friends and family – so I could still get dressed up! But during lockdown anything became an excuse to dress up – even a slightly more formal Zoom call or evening drinks were a good enough reason to grab a silk top and put on red lipstick. Adding a bit of glamour into our lockdown days became really important.
What do you find stressful about event dressing? And any tips for women who find it stressful?
I like to be comfortable – in my body and also in my own skin, so dressing in something that I feel really confident in is the most important thing. I'm not always a great planner, but I always feel better if I've put a few outfits together for a big event, and then can choose the one that feels right on the day. I do like separates, but sometimes a dress can be the easiest option as you literally just have to get that one thing right.
What can we expect to see in your A/W'20 collection?
I love autumn – it is a fantastic season for fashion. We are particularly excited about our beautiful tailoring in rich fabrics and colours, and dramatic shapes that will add some wow factor. Whatever happens in lockdown or if we are back out again, our collection is focused on moments of happiness and confidence that a great piece can give you.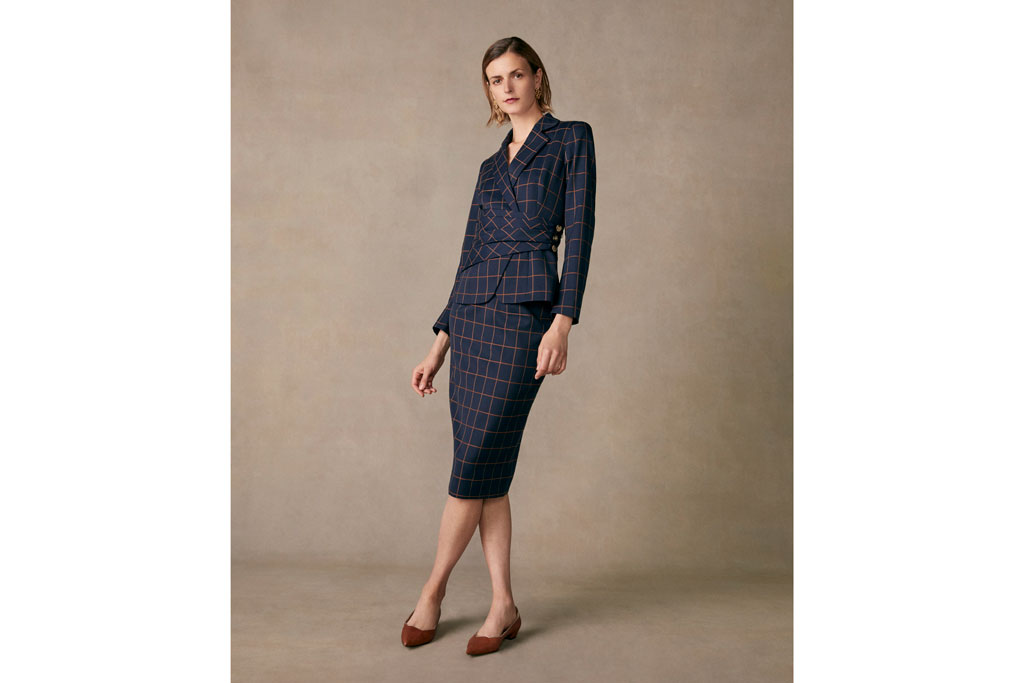 What event are you most looking forward to dressing up for now?
It is our 10th wedding anniversary in October, a perfect excuse to get dressed up and book a beautiful dinner out. I have really missed the excitement of a restaurant, and not having to do the cooking and washing up for every meal will be such a treat. I have my eye on our latest chiffon silk print blouse, which will be perfect under an expertly tailored jacket for an evening out.
What's your everyday uniform?
I am literally addicted to our silk blouses. The quality and prints are divine, and I can always find one for every occasion. I wear them with our tailored culottes and a pair of beautiful Fold flats. The craftsmanship of our product is really what makes this 'uniform' so loveable and confidence boosting – the quality really emanates from the garments and that makes them a joy to wear. We launched our shoes last year; they are made in a family-run factory near Florence, so every time I wear them I feel like I am walking around in a little piece of Italy.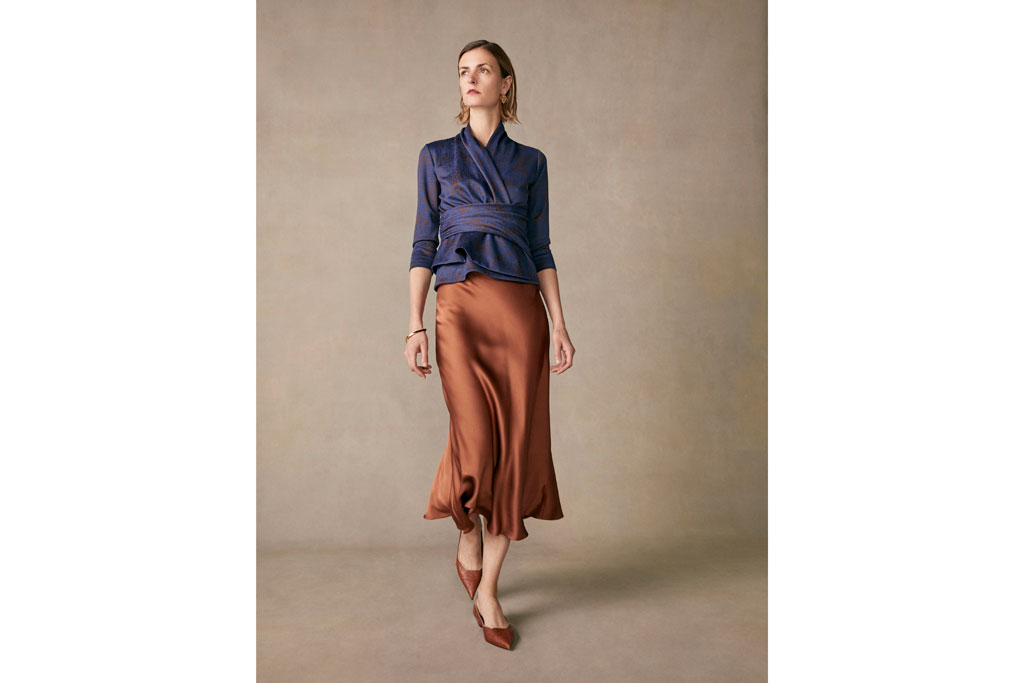 Whose style do you really admire?
My mum and both my grandmothers really taught me a lesson in putting something together. My mum has always taken a lot of joy in clothes and accessories, and my grandmothers were immaculately put together, even if just popping to the local shop. It was a sense of pride for them. In the public eye, I am a huge admirer of Michelle Obama's style. She radiates confidence, style, good taste, fun, and also thoughtfulness and professionalism. Getting that right while navigating her many roles is so inspiring.
The Best Post-Lockdown Services
Are you still working from home? If so, can you share any lifestyle hacks you've learned over the past months?
I'm now at the office two to three days per week and loving having some days in the office with the team. It is so important for our creativity and motivation to be together in the office. I've missed them so much during lockdown. I think the good desk set up is the absolute must – and decent video call lighting. Face a window rather than have the light behind you, it's nice to be able to see everyone's faces properly for those long hours spent on screen!
Any secret services you can share with us?
I'm a big fan of at home beauty and massage treatments – especially having young children. Now that we can use those services again, I use Ruuby and Urban Massage Apps. The quality of the therapists is fantastic, and frankly it's essential with kids to be able to do these treatments at home in the evening when the kids are in bed – there is literally no other time.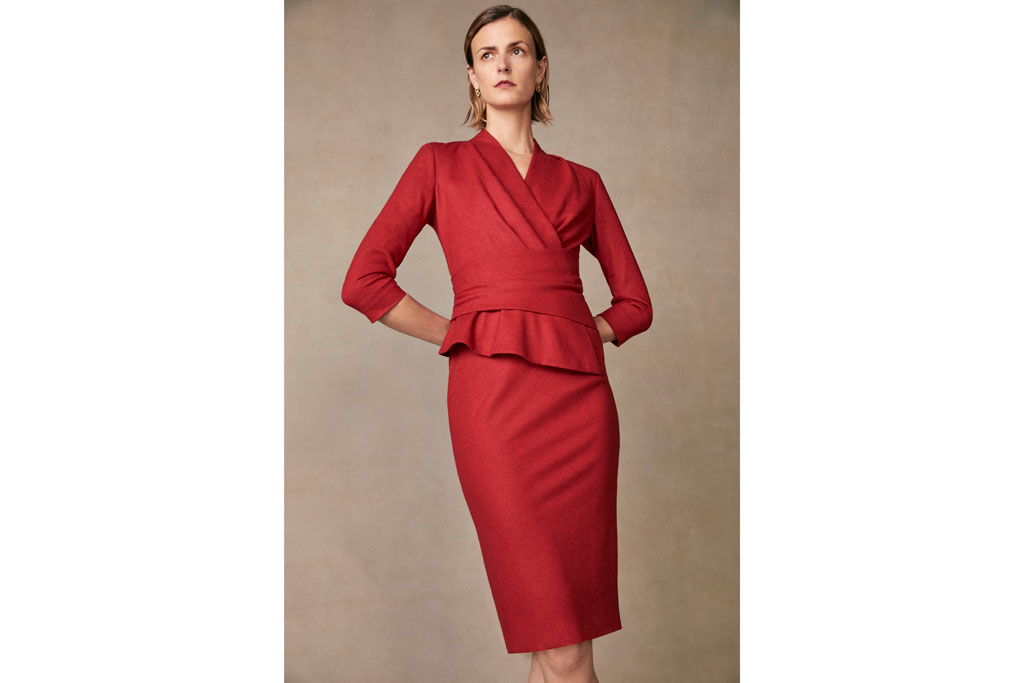 Power dressing: what makes you feel you can conquer the world?
The Fold is my go-to for power dressing – it was a key reason I started the brand. It was about feeling confident, stylish and put together – and frankly loving my work wear. For me a power look is something that helps me stand out in the right way – a sharp cut in a jacket or unusual fabric, a bright colour or uplifting print. Those all help to signify empowerment in a feminine way.
The Best Online Vintage Stores
Summer holiday essentials:
I love PitUSA pima cotton sundresses thrown over a bikini, a loose layered silk dress for the evening, Oakley sunnies, and a really good book on the kindle – if I'm lucky to get five minutes on the lounger to read!
Lounge lizard: what's your dress down style?
Let's hope I'm going to do some exercise, in which case I love Sweaty Betty gear. Their prints are uplifting and the reversible leggings are amazing.
Finishing touches:
The must have at the moment is clearly the face mask! We've launched some beautiful silk masks, in support of Smart Works Charity. They are sustainably made using excess fabric, and are lined with soft cotton. Compared to the disposable ones (which are also worse for the environment) they are so much nicer to wear. Pop a few drops of essential oil inside your mask and you're good to go! We've now sold out several times over – but more coming in stock soon.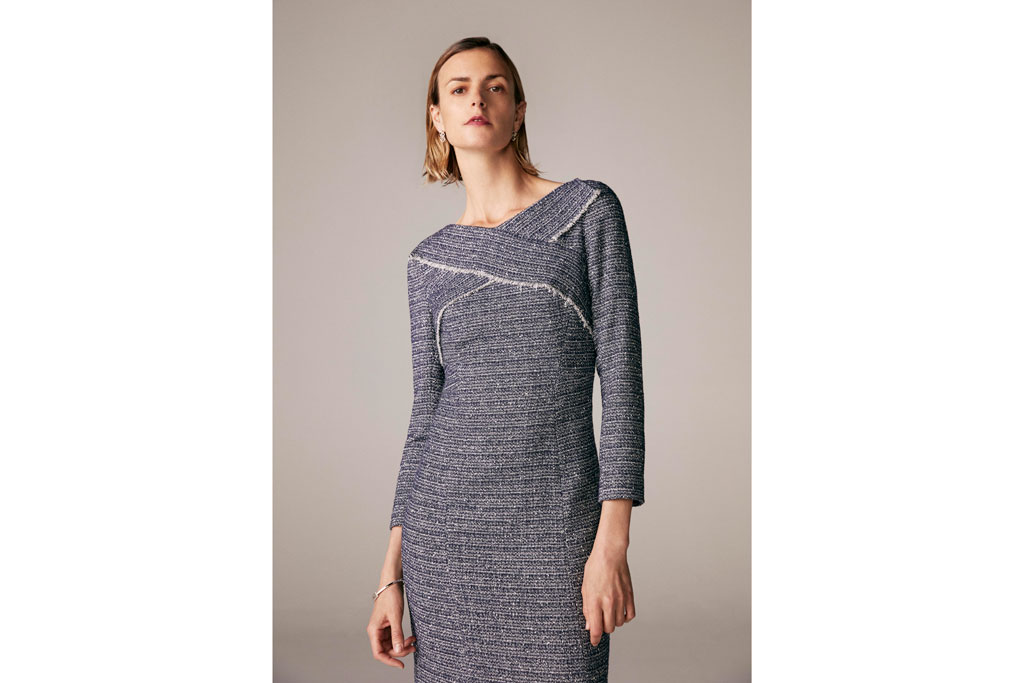 Country walk; where do you like walking and what's your get up?
We've recently been exploring the lavender fields outside London. The smell as soon as you step out of the car is amazing. Even for casual I have some lovely relaxed silk shirts that I love with my fave jeans – which are currently a pair of Citizens of Humanity vintage denim.
Under the radar labels you can share with us?
I bought some awesome Freda Salvador boots in NY on a recent (pre-Covid) trip, everyone always comments on them! I recently started wearing glasses and have now a few pairs of Cubitt's frames.
Favourite online retailers?
I've been looking at a lot of homewares recently – a good lock down habit. I found a wonderful site called Nordic Nest, which stocks brands like Broste Copenhagen and Menu lighting. I also love Trouva for exploring independent retailers and brands, especially for gifts.
Style cheats?
I think the main style cheat is quality.  It radiates from beautiful product – you see it in the way the light catches the noble fibres (silk, wool, linen…), and immediately elevates your look. Investing in fewer exceptional pieces is more sustainable for your wardrobe and the environment, and they will genuinely be the pieces you will treasure forever.
MORE MY STYLE:
Alice Temperley / Mary Katrantzou / Suzannah / Anya Hindmarch
---