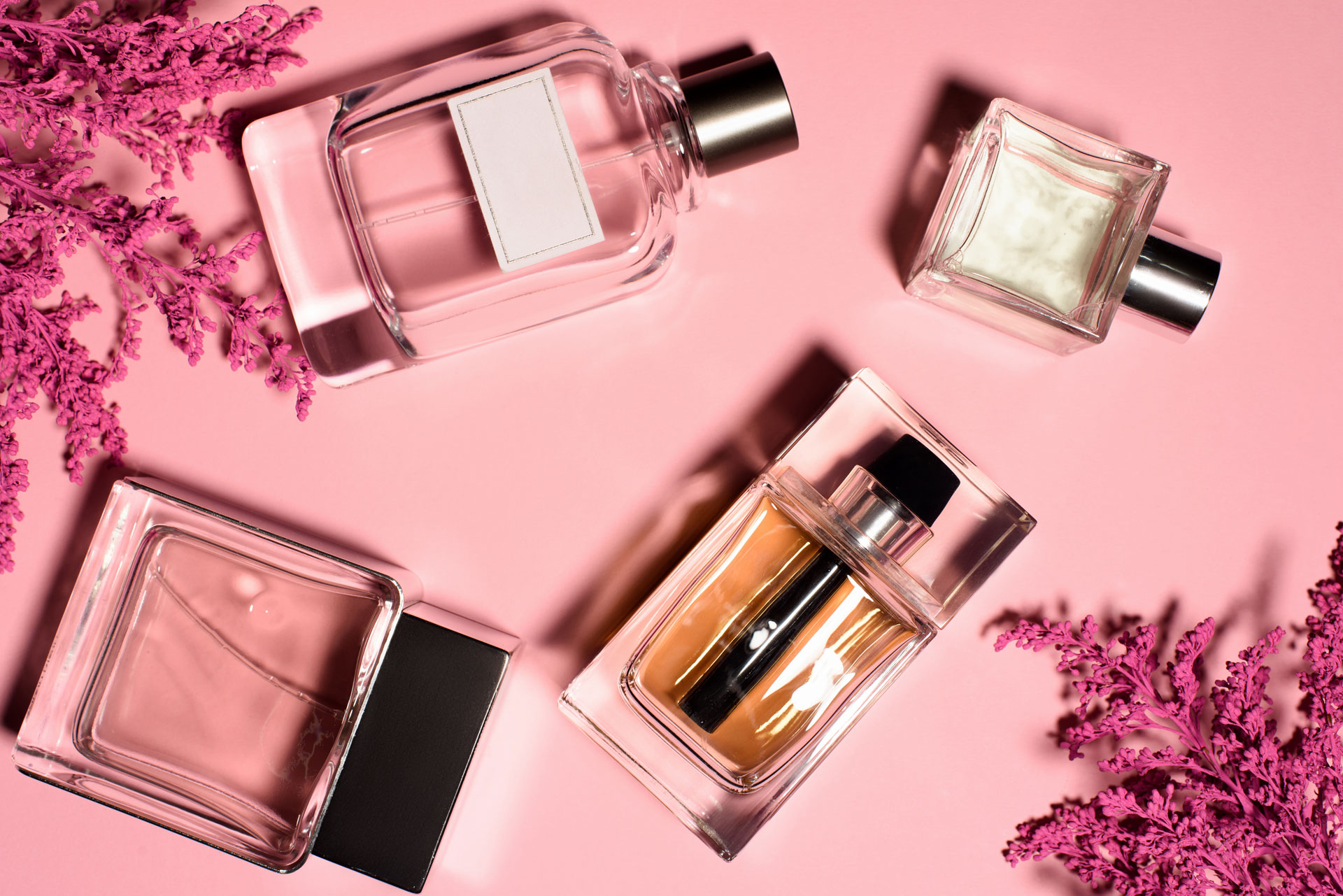 Sustainable Fragrance: Everything You Need To Know
---
There's more to your favourite scent than you might think...
Trying to go green with your beauty regime? You might want to add sustainable fragrance to the list of things to check out. It turns out that (like most beauty products), your favourite scent could have a damaging impact on the environment, from the ingredients used to the production process. Imelda Burke, author and founder of natural cosmetics retailer Content Beauty, gives us the lowdown on all things sustainable fragrance…
Sustainable Fragrance: Everything You Need To Know
Perfume has the potential to change the way we feel. A scent can transport us back to a time we once forgot and can even remind us of the things we love most – so, it shouldn't be something we give up. But, when you consider the plastic packaging, carbon footprint and overly sourced or synthetic ingredients, the thought of spritzing suddenly appears much less appealing.
Back in 2018, it was announced that a number of leaders in the luxury world – from Louis Vuitton to Viktor&Rolf – would be offering perfume refills, with refill stations located in store. Meanwhile, last year Cosmetics Business stated that 'fragrance makers are re-evaluating their impact on the planet and its people', with solid fragrance, recycled glass and 'removable screw neck actuators' as just some of the ways in which brands are making positive changes. But is it enough?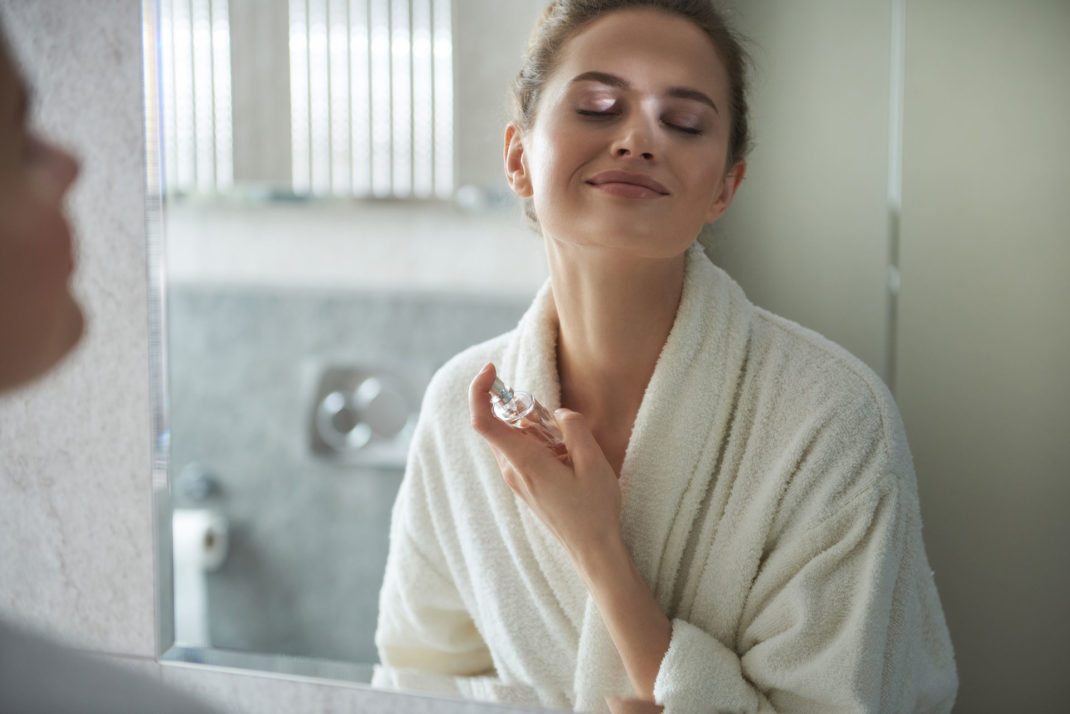 Ingredients are key
'We often forget there is a full supply chain in beauty products, something that starts with a raw ingredient,' says Burke. 'Opting for a sustainable scent over a standard formula supports the communities growing and harvesting natural ingredients, so you are supporting a workforce who uphold sustainable and ethical practices.'
Burke's biggest concern about the fragrance industry's impact on the planet is the use of petro-chemicals (chemicals derived from natural gas and petroleum), which, she explains, aren't biodegradable. 'Those using natural ingredients need to ensure they are doing so while sourcing from suppliers who are protecting the environment and growing in a sustainable way, supporting fair-trade.' So, whilst noting the ingredients used within your scent, it's important to consider the entire production process, from start to finish. Question where the ingredients have been sourced, and who is sourcing them.
Of course, this requires brands to be transparent. 'Shopping for sustainable scents can be challenging as perfume brands don't have to list their contents in the same way as a skincare product,' says Burke. 'I would start by finding the brand you want to support and looking at their statements on ingredients, philanthropy – have they set up co-ops for growing their ingredients or are they paying fairtrade prices? – manufacturing and packaging.'
Waste not, want not
Natural ingredients are key – but so is reducing waste. And there is lots to consider, explains Burke; how a brand deals with this is crucial. 'Water is often used in extracting,' says Burke, 'but is this recycled in some way, such as being reused as a floral water?'.
'With waste also comes packaging,' adds Burke. We've all witnessed the unnecessary mass of plastic packaging that often arrives with our favourite beauty products. Refill stations, recyclable glass and biodegradable boxing are all great ways to make eco-friendly strides. Floral Street, for example, delivers its fragrance in 'a ground-breaking pulp carton with an embossed lid, made from recyclable paper packaging and held together with a re-usable brightly-coloured band', whilst its glass bottles are also recyclable.
View this post on Instagram
Carbon footprint
'I also like to look at a brand's carbon footprint,' says Burke. 'Are their ingredients sourced locally to reduce freight emissions? What initiatives do they uphold when it comes to off-setting their footprint?'. Numerous luxury brands are on a mission to become carbon neutral, or in the case of Gucci and Chanel, have already achieved this. 'Fragrance is a global industry and products are shipped around the world so brands are working on carbon-reducing strategies and creating carbon-free products,' she says.
What does the future of fragrance look like?
For an industry that boasts such a long and fascinating history (the first modern perfume dates all the way back to 1370, commissioned by Queen Elizabeth of Hungary), it's integral that it flourishes into the future – with as little environmental impact as possible. Burke's solution takes a 'less is more' approach. 'It's a very large industry and we have been marketed into using lavish amounts of fragrance daily. From skincare and body products to laundry detergents, we are all walking around with combinations of scents before we even apply perfume, so we are actually often "over-scented".'
'I would love to see a return to perfume being used subtly or as a special occasion item rather than a liberally worn everyday wear,' she explains. 'Unfortunately, the planet can't support the whole industry using natural ingredients sustainably at the rate at which we use perfume, so a switch to moderate use and treasuring the fragrance of some of our other favourite products, such as body lotion, could help.'
Sustainable Fragrance to Shop Now