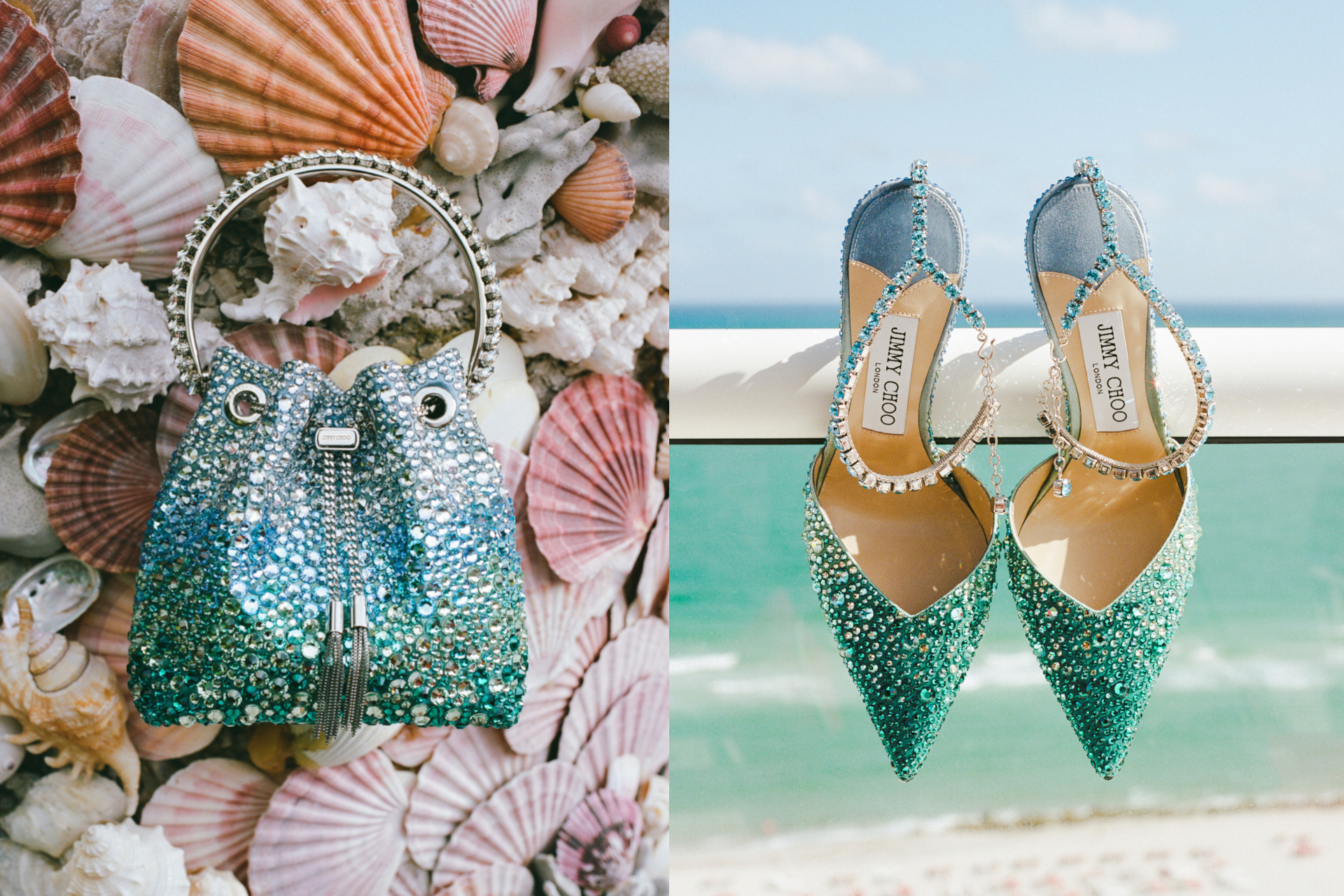 Jimmy Choo Has Us Dreaming Of Mermaids With Its Summer 2023 Campaign
Oceanic accessories for summer
Summer is just around the corner – which means sunny weather and days at the beach are, too. Those keen to release their inner mermaid this season need look no further than iconic luxury label Jimmy Choo's and its latest campaign, which takes its Summer 2023 collection to the beach.
Jimmy Choo Unveils Summer 2023 Campaign
Summer romances and sunny days come to the fore in Jimmy Choo's Summer 2023 collection, which takes shoppers to opulent resorts, tropical settings and picturesque beaches for the season.
Captured by fashion photographer Carlijn Jacobs in Miami, the campaign is led by model Gisele Bündchen – 'the modern goddess' – who makes her way through these summery settings in gold platforms, metallic gladiator sandals and ocean blue heels, with matching bag in tow.
Why Jimmy Choo Has Us Dreaming Of Mermaids
With much of the campaign taking place at the beach, it's not a surprise that many of us are getting mermaid vibes from Jimmy Choo's Summer 2023 collection. A number of items from the collection have been dusted in shades of turquoise, teal and aqua, dressed in nappa leather and covered in different sized crystals to resemble bubbles and water droplets.
The photographs featured below, taken by Miami-based photographer Alfonso Duran, see model Gisele hopping over rocks on the beach, crystal-embellished handbags perched on a bed of shells and turquoise heels propped against a background of crashing waves.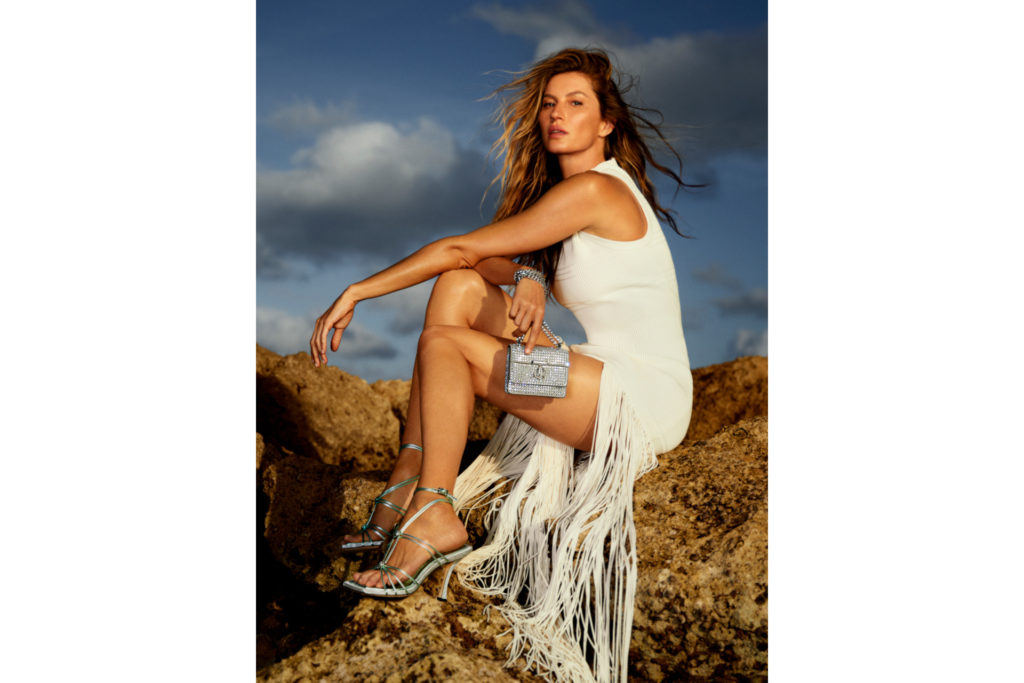 Keen to release your inner mermaid this summer? You now know where to go first.
When & Where Can You Shop The Collection?
All styles from the Jimmy Choo Summer 2023 collection are available now in Jimmy Choo stores and from jimmychoo.com
Images courtesy of Jimmy Choo, photography by Alfonso Duran