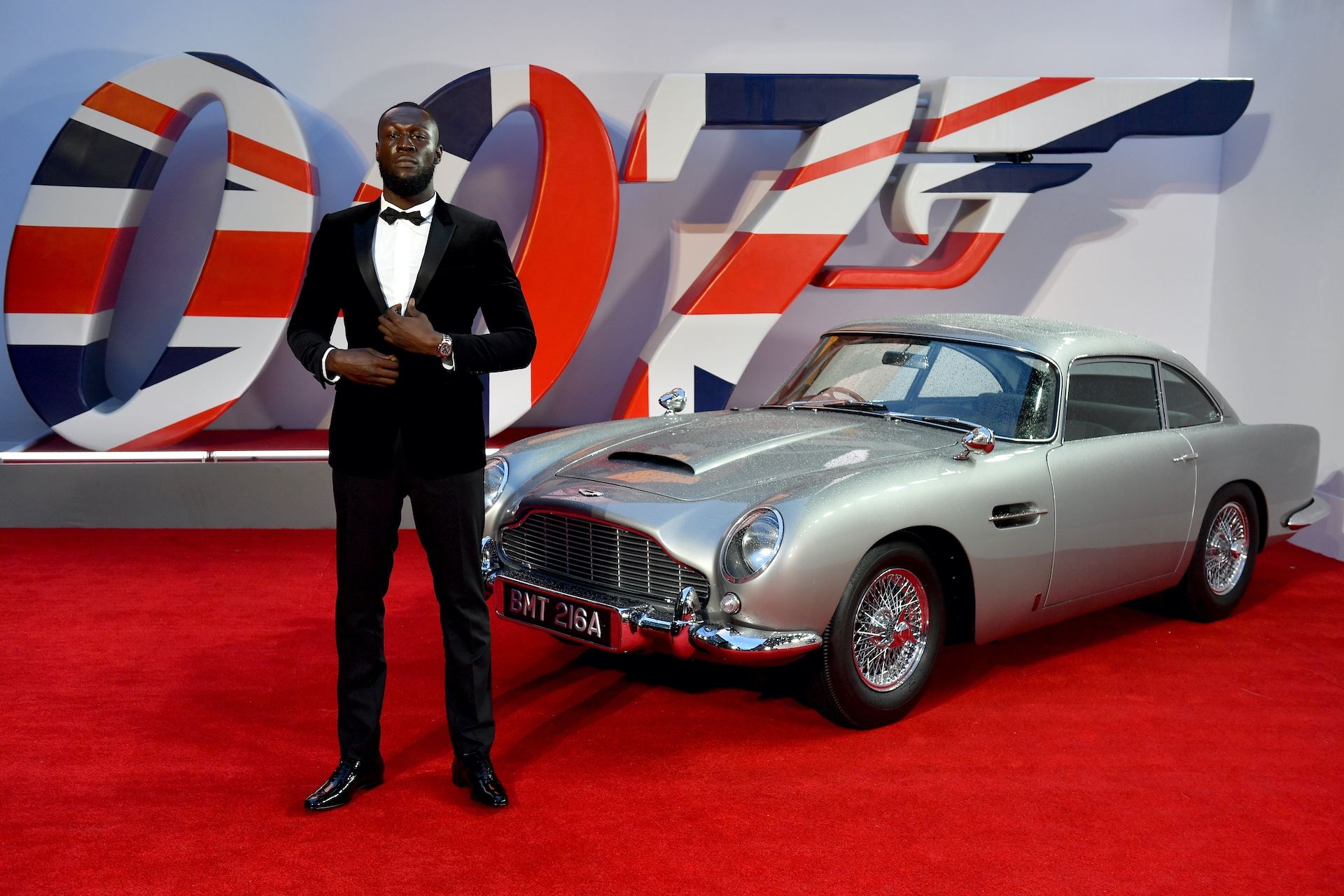 What's Trending in British Luxury? September 2021
---
All the latest from the world of British luxury
Stay in-the-know with the latest updates from the world of great British brands. Want more? Subscribe to the Great British Brands newsletter today.
The Best of British Style – Fashion, Beauty, Brands & More
British Luxury News
30.09.21
Xupes Launches Pre-Loved Charity Collection with Celebrity Florist, Nikki Tibbles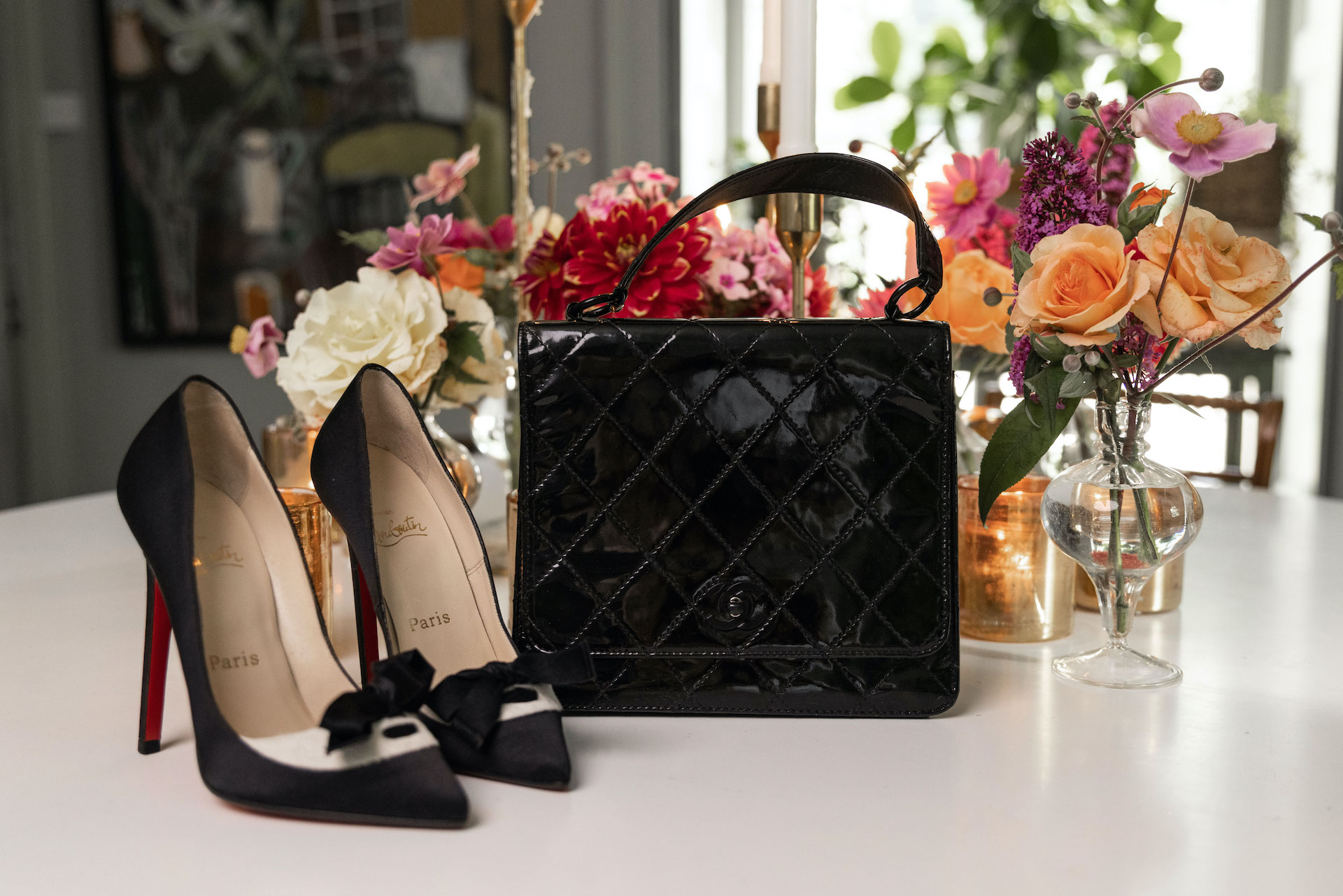 Vintage, pre-loved, secondhand… however you term it, ensuring clothes and accessories get a second life instead of ending up in landfill is one of the most sustainable ways to shop. And now you can feel even better about your next shopping spree, as pre-owned haven Xupes has teamed up with florist Nikki Tibbles on a collection to raise money for her charitable Wild at Heart Foundation.
The Xupes x Wild at Heart Foundation collection includes over 70 pieces from Nikki's personal wardrobe featuring favourites from Christian Louboutin, Missoni, Goyard, Prada, Gucci, Dolce & Gabbana, Saint Laurent and Chanel. Sales from the collaboration will raise essential funds for the animal welfare charity and its work supporting the rescue and adoption of stray dogs around the globe.
'There has never been a more important time to help the world's stray dog population,' says Nikki. 'The Covid 19 pandemic has affected street dogs overseas to access the care and help they desperately need. These dogs rely on restaurants for scraps, volunteers for help and the good will of people to take them to the vets when they are injured. Sadly, this hasn't been so easy over the past 18 months. Funds raised from this fashion sale will assist with sterilisation clinics, re-homing, education initiatives and overall awareness of the plight of street dogs worldwide.'
Shop the collaboration at xupes.com
Brora Announces It's Carbon Neutral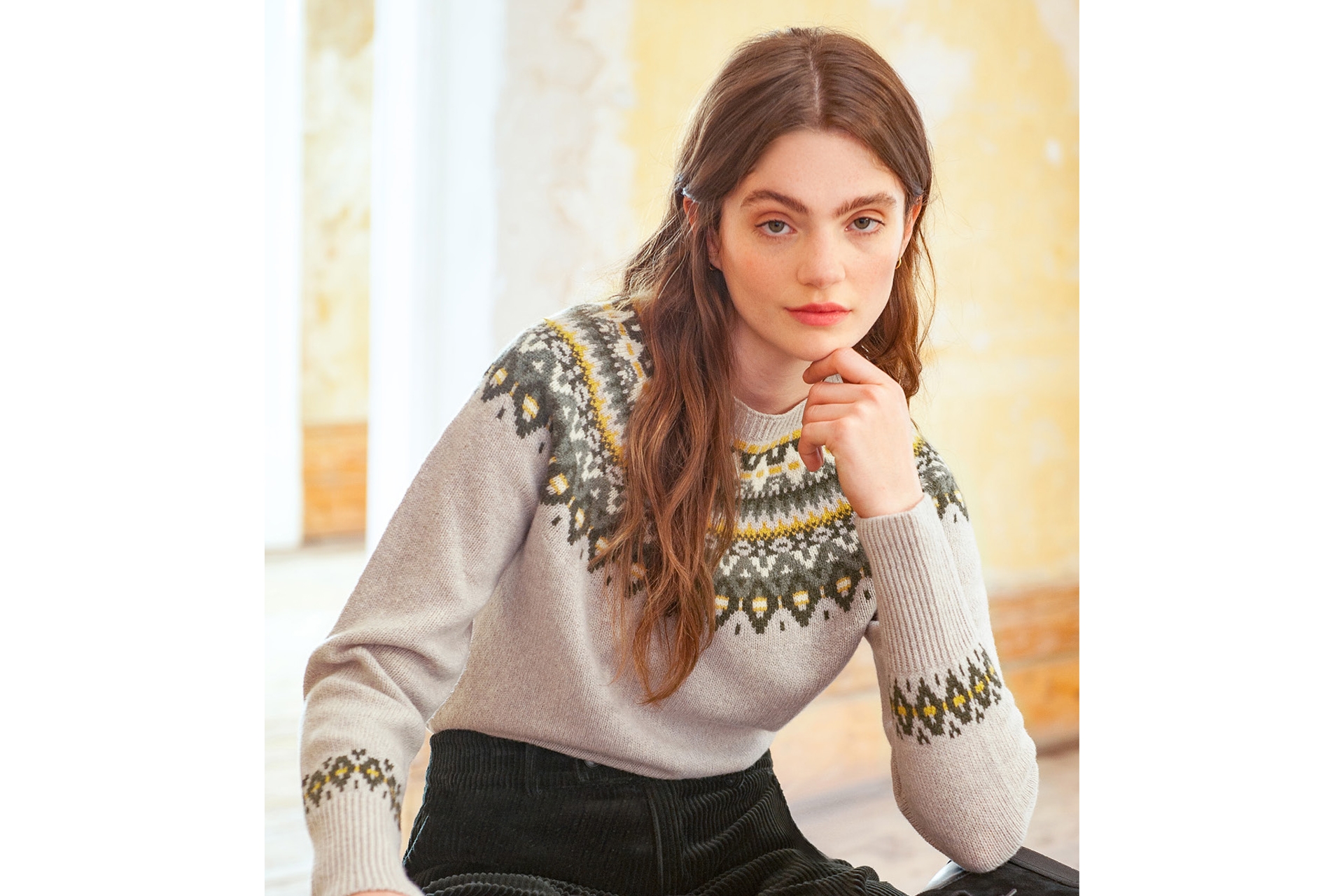 Brands becoming carbon neutral is key in the Race to Zero, and tackling catastrophic climate change. One new name to achieve this impressive accomplishment is Scottish cashmere brand Brora. In 2020, the company's founder and creative director, Victoria Stapleton, invited decarbonisation specialist BeZero Carbon to audit the entire organisation's carbon footprint – from the goat herds in Mongolia to Brora's customers' washing machine cycles. What's more, in this time the company also accomplished the world's first full Life Cycle Assessment of its cashmere, meaning it can certify it as one of the most sustainable materials on the market.
The nine-month auditing process, undertaken by BeZero Carbon, led to Brora cutting back its carbon emissions across its supply chain and manufacturing operations, as well as investing in carbon sequestering projects around the globe. These included grassland conservation across the USA, soil regeneration in Mongolia and energy renewal from waste in India. One of Victoria's most enjoyable but less immediate missions was planting trees in Scotland, the brand's heartland – which won't start offsetting emissions until 2036.
'This is something I've wanted to do for some time, but I wasn't sure the right way to go about it, until I met BeZero,' explains Victoria. 'With five children – three daughters and two step-daughters – and a grandchild on the way, the idea of leaving a planet-damaging-legacy, was unthinkable. Since I started Brora in 1993, we've been making small runs using quality natural, biodegradable materials like cashmere, linen and wool, and making as locally as possible, has been a big part of our agenda. More conscious of our environmental impact in the last few years, we've made changes accordingly. We're proud to have reached this milestone but there's still work to do. This is just the beginning…'
Find out more at broraonline.com
21.09.21
Boodles Launches Trapeze Collection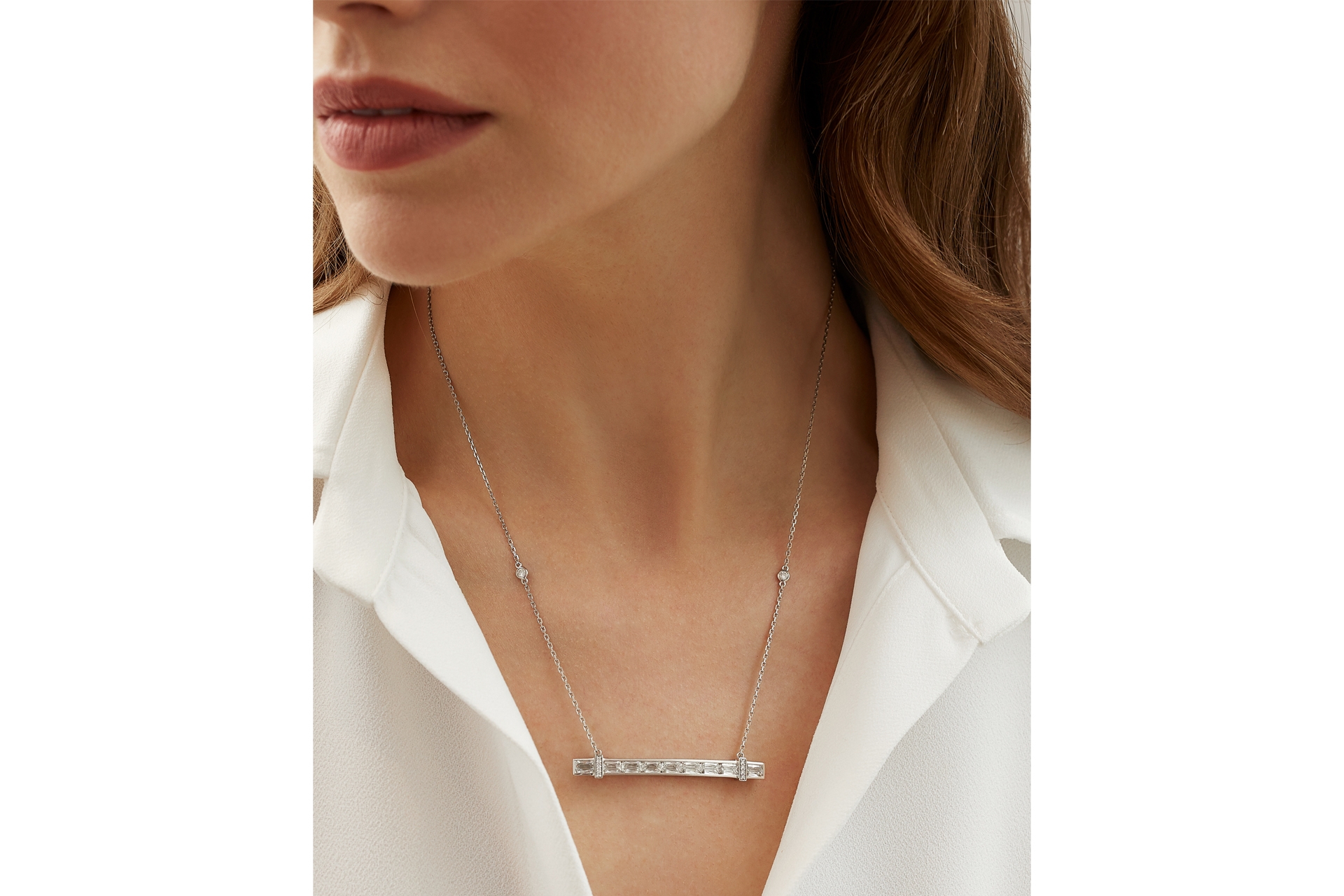 'Movement and jewellery go together,' says Boodles' head of design Rebecca Hawkins. 'The way light dances in precious stones is what makes them so attractive; it "see-saw"' inside the facets of diamonds.' This is the thinking behind the British jewellery brand's new collection, Trapeze, which celebrates the movement of light as it swoops across a diamond.
The collection is comprised of sleek bars of Boodles' Ashoka diamonds set in platinum, for an elegant, unisex look that's perfect for day-to-night dressing.
20.09.21
Johnstons of Elgin Partners with Vin + Omi to Tackle Waste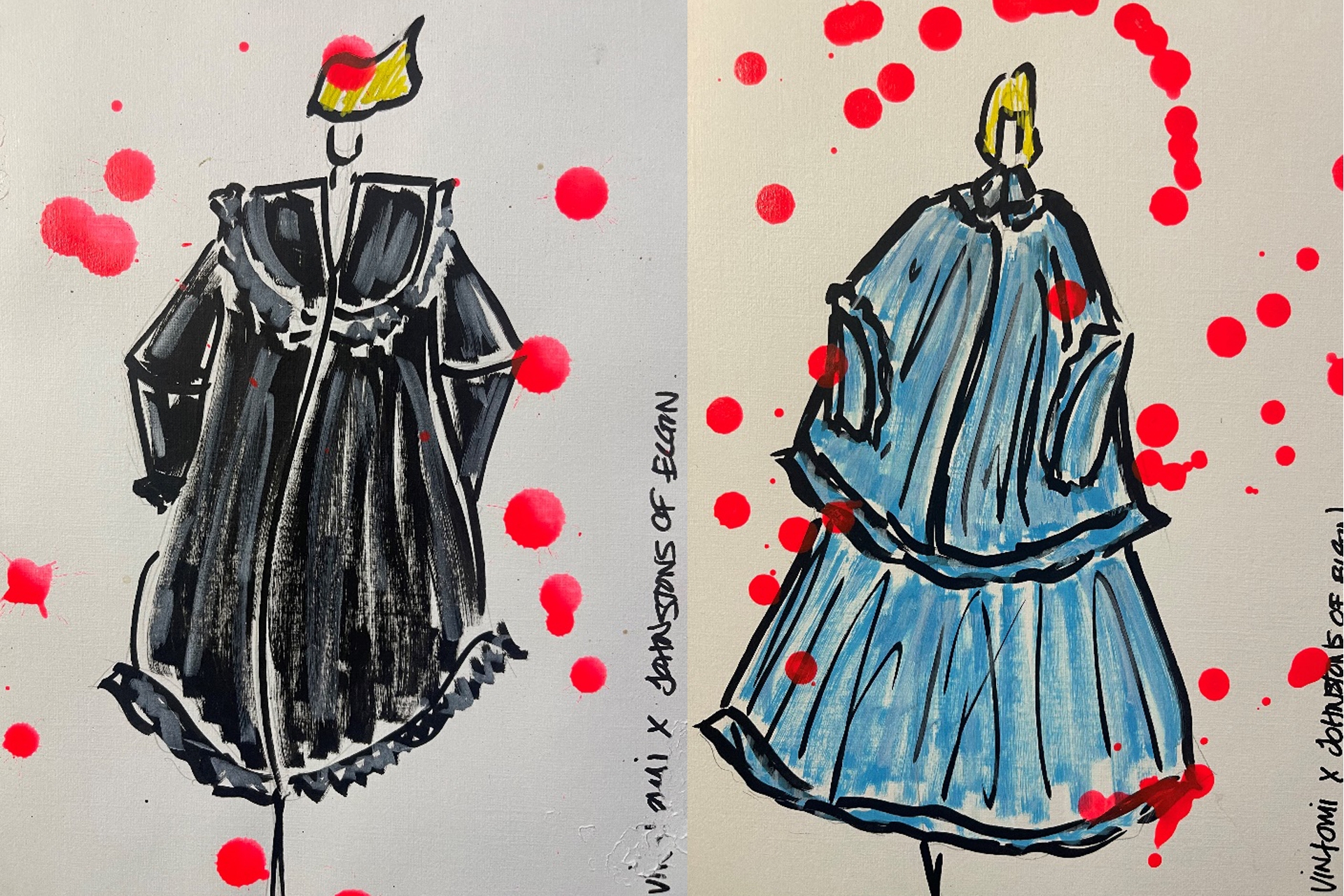 The UK's largest independent producer of luxury cashmere and fine woollens, Johnstons of Elgin, has partnered with eco fashion pioneers Vin + Omi to create a new collection of garments and bags made from textile off-cuts from the former's Scottish mill.
The collaboration will debut at the Vin + Omi show at London Fashion Week, and is part of the brand's Future Flowers project, inspired by the evolution of flowers on a changing planet. Going forwards, the partnership will encompass a series of sustainable collaborations that combine Vin + Omi's waste management programme with Johnstons textile production.
Simon Cotton, CEO of Johnstons of Elgin, believes the joint venture exploits the natural synergy between the brands. 'Exploring a partnership that is so intrinsically tied to our sustainability values is hugely exciting and one that our team is thrilled to be part of. The reduction of waste and regeneration of resources is fundamental to our business and this project is a perfect demonstration of sustainable practices and great design coming together to meet this challenge.'
The team at Vin + Omi are also confident that the partnership will lead to many exciting opportunities. 'We were inspired by the open mindedness of Jenny Urquhart, the chairman of Johnstons, and her team. We are looking forward to exploring many eco and creative possibilities,' comments Omi.
vinandomi.com; johnstonsofelgin.com
17.09.21
Garrard Unveils its Jewelled Vault Collection of Spectacular Rings
After a piece of jewellery that'll really turn heads? Garrard's new Jewelled Vault is home to its most show-stopping rings, and its most striking and unusual gemstones. It was inspired by Maria Alexandrovna, the Duchess of Edinburgh, who travelled from Russia to England to marry Queen Victoria's second son, Prince Alfred, in 1874.
She brought an incredible collection of jewels with her, which grew as she commissioned new designs from Garrard. These were kept in a vault in Clarence House, and were arranged by colour, creating a vivid palette of gemstones. This vault continues to inspire Garrard's creative director, Sara Prentice, to this day.
Garrard's 21st century Jewelled Vault celebrates the colourful stones that Maria loved so much, and features incredible diamonds, Royal Blue sapphires, Colombian emeralds, Pigeon's Blood rubies and other rarities, showcased in unique ring designs that place the stones centre stage.
'The design concept is unique. The stones are the stars, and we only begin designing a Jewelled Vault piece when our gemmologists have discovered an outstanding new gem,' explains Sara.
Find out more at garrard.com/jewelled-vault
16.09.21
Finisterre Partners with the RNLI on Fundraising Collection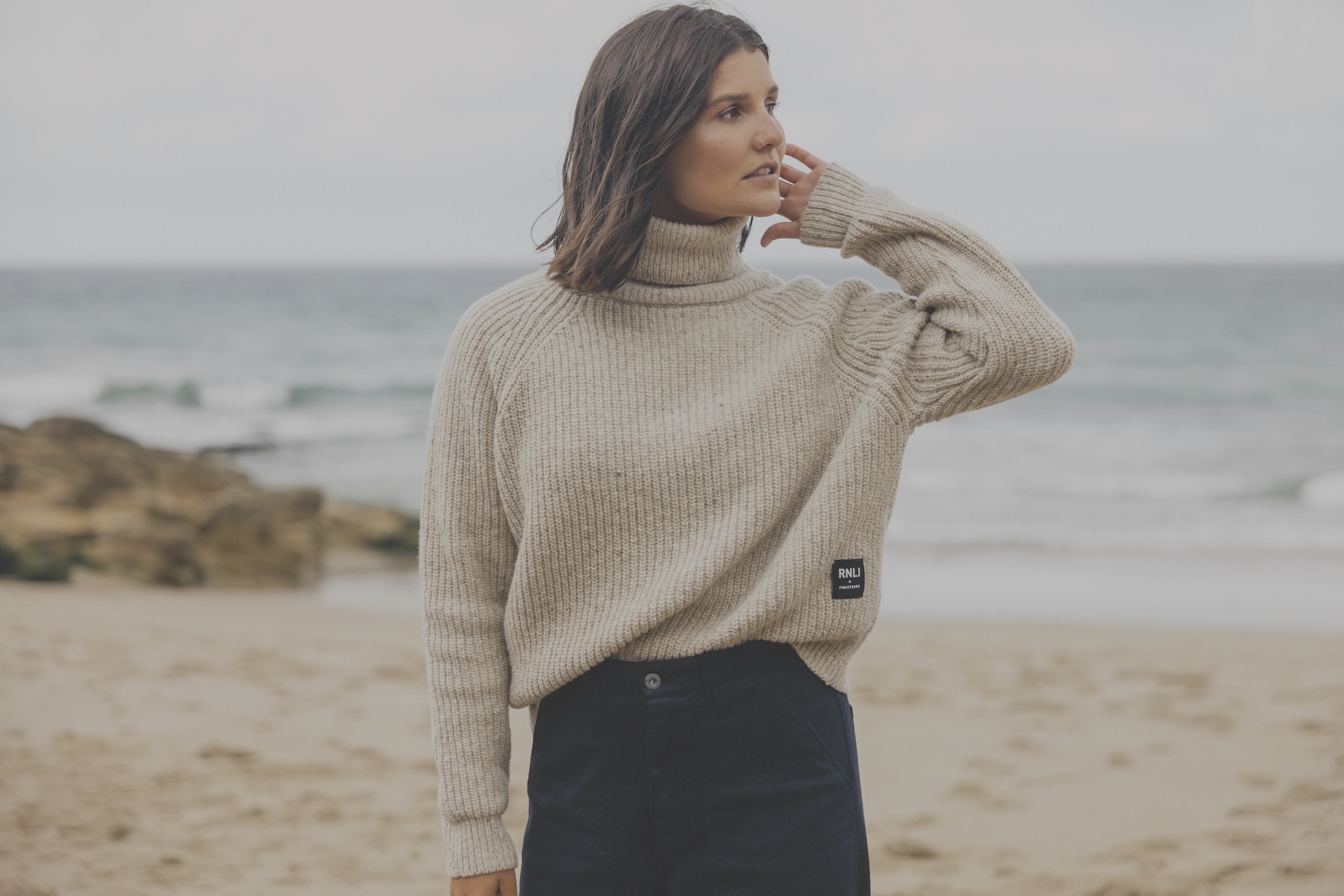 Sustainable Cornish surfing brand Finisterre has just released a new capsule collection created in partnership with the RNLI. A way to support and honour the courageous volunteers who give up their time to keep the UK's coastlines and waterways safe, 10% of every sale from the range will be donated to the charity. 
Made from sustainably sourced fabrics like recycled polyester and organic cotton, the collection comprises marine-inspired knitwear, T-shirts, sweatshirts and hoodies. The range's colour palette is inspired the the navy and orange of the RNLI's lifeboats, which also come to life as embroidered motifs on the range.
Alongside the new collection, Finisterre is also spotlighting the stories of four RNLI volunteers, giving further insight into the lives and contributions of the individuals who give up their time to the charity. The project as a whole is especially personal to Finisterre's founder, Tom Kay, who has volunteered at the local lifeboat station in St Agnes for 20 years.
Discover the collection and the volunteers' stories at finisterre.com
09.09.21
Bamford Re-Introduces Its High-Performance Range of Skincare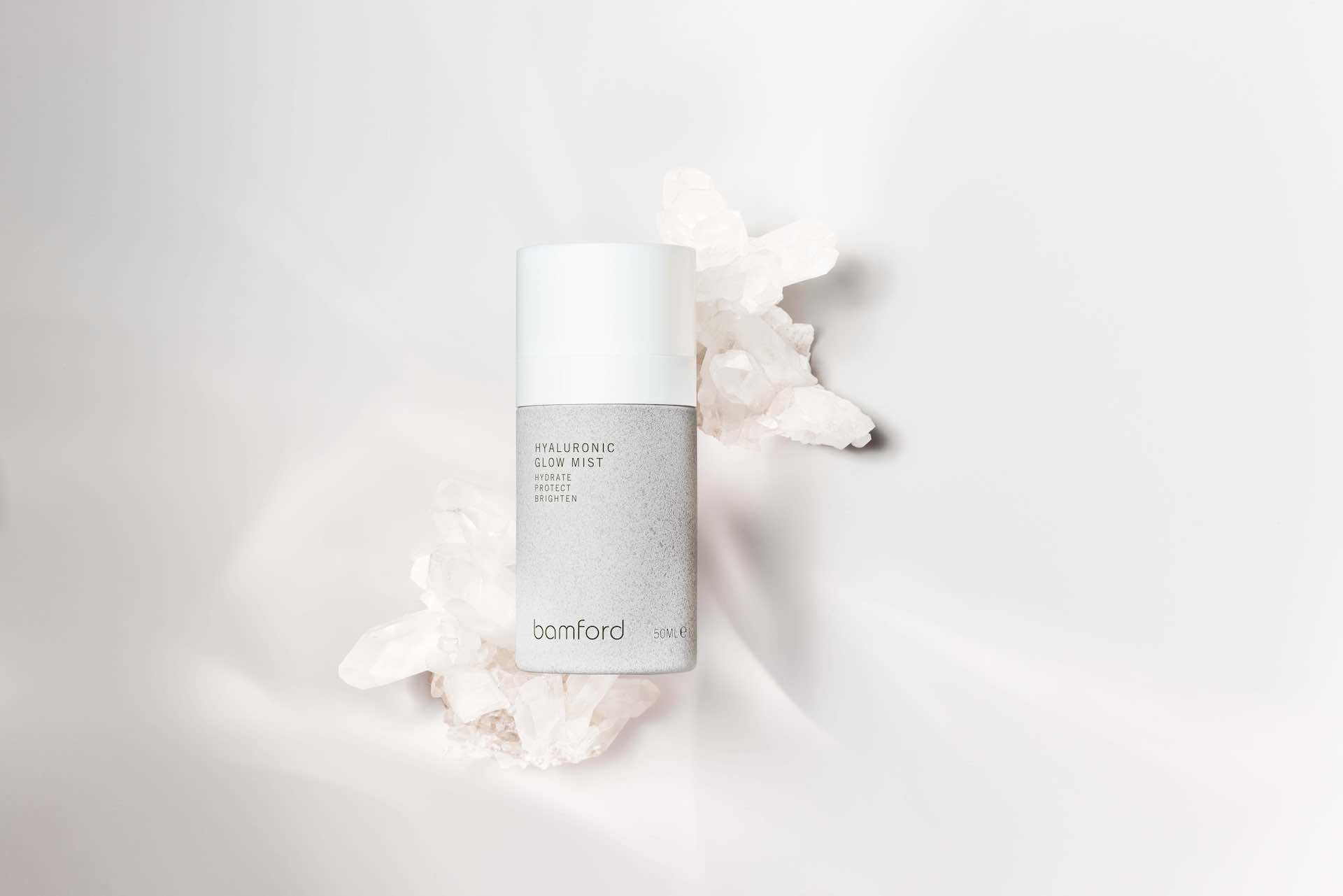 Now with 50% less packaging, powered with ingredients of more than 75% natural origin, and fully recyclable, Bamford has relaunched its line of high-performance skincare to include an edit of new products. The additions include a  hydrating Hyaluronic Glow Face Mist, a protective SPF 50 Sunscreen and a glow-enhancing Vitamin C serum. Along with the other products in the range, they work together to provide tangible results.
Launching alongside the new range is the Bamford Wellness Facial, a new treatment available at the Bamford Wellness Spas in Brompton Cross and the Cotswolds. It combines two massage techniques, including Gua Sha, to ease muscle tension, support lymphatic flow and reduce puffiness in the face, neck and décolleté.
 £200 for 90 minutes, bamford.com
06.09.21
Dartington Crystal Launches Wellness Collection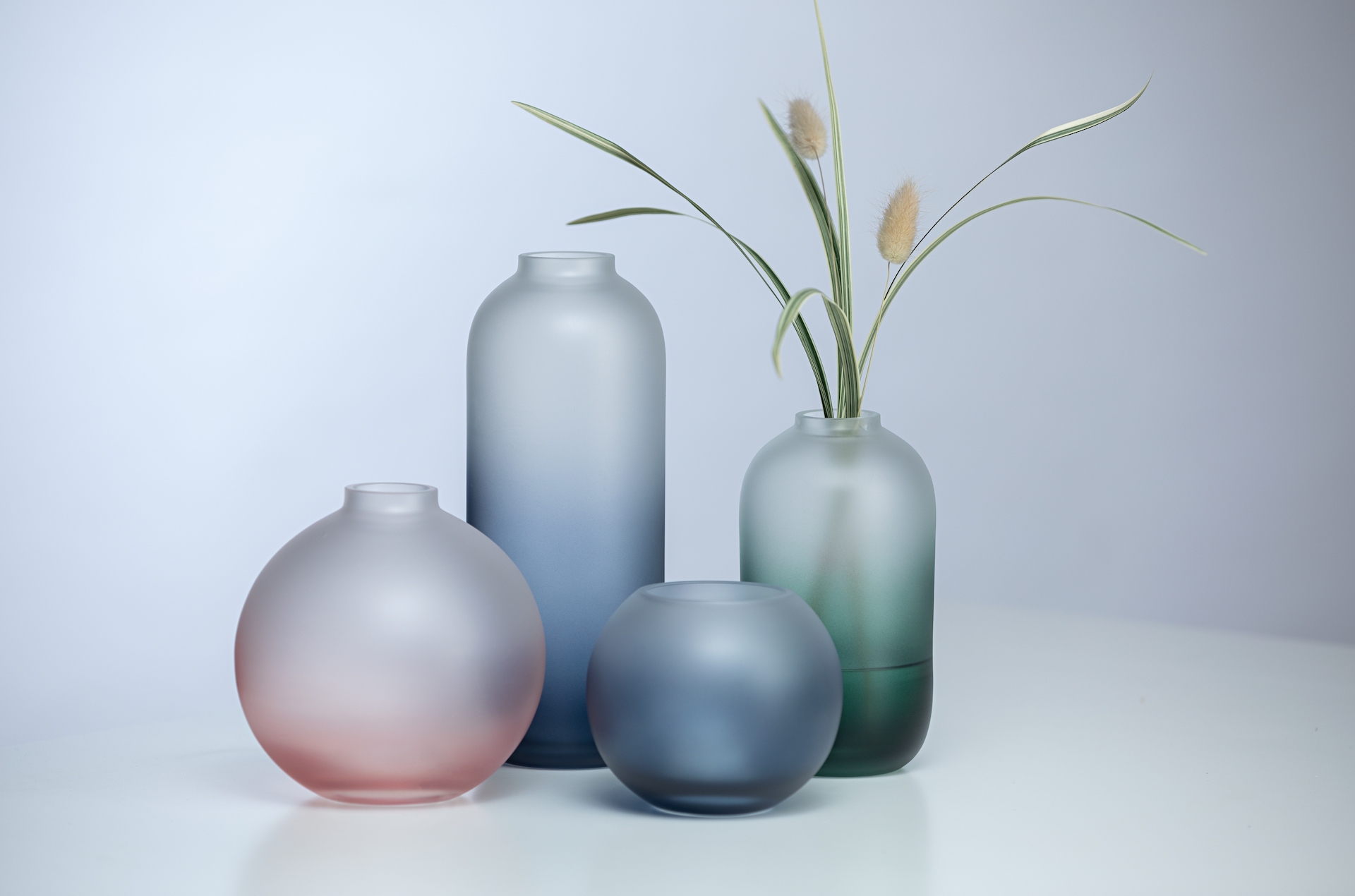 Bring some serenity into your home with Dartington Crystal's clever new Wellness Collection. Designed to invoke feelings of tranquillity, rest and vitality, the collection is made up of colourful home accessories in shapes and hues chosen for their positive influence on the conscious and subconscious mind.
The Wellness Collection comprises three ranges: replenish, energise, and calm. Intended to bring different mood-enhancing energies into the home, each range features a tall vase, small vase, orb vase, and candleholder.
Prices range from £28 to £37. dartington.co.uk
03.09.21
The Restory Teams Up with Manolo Blahnik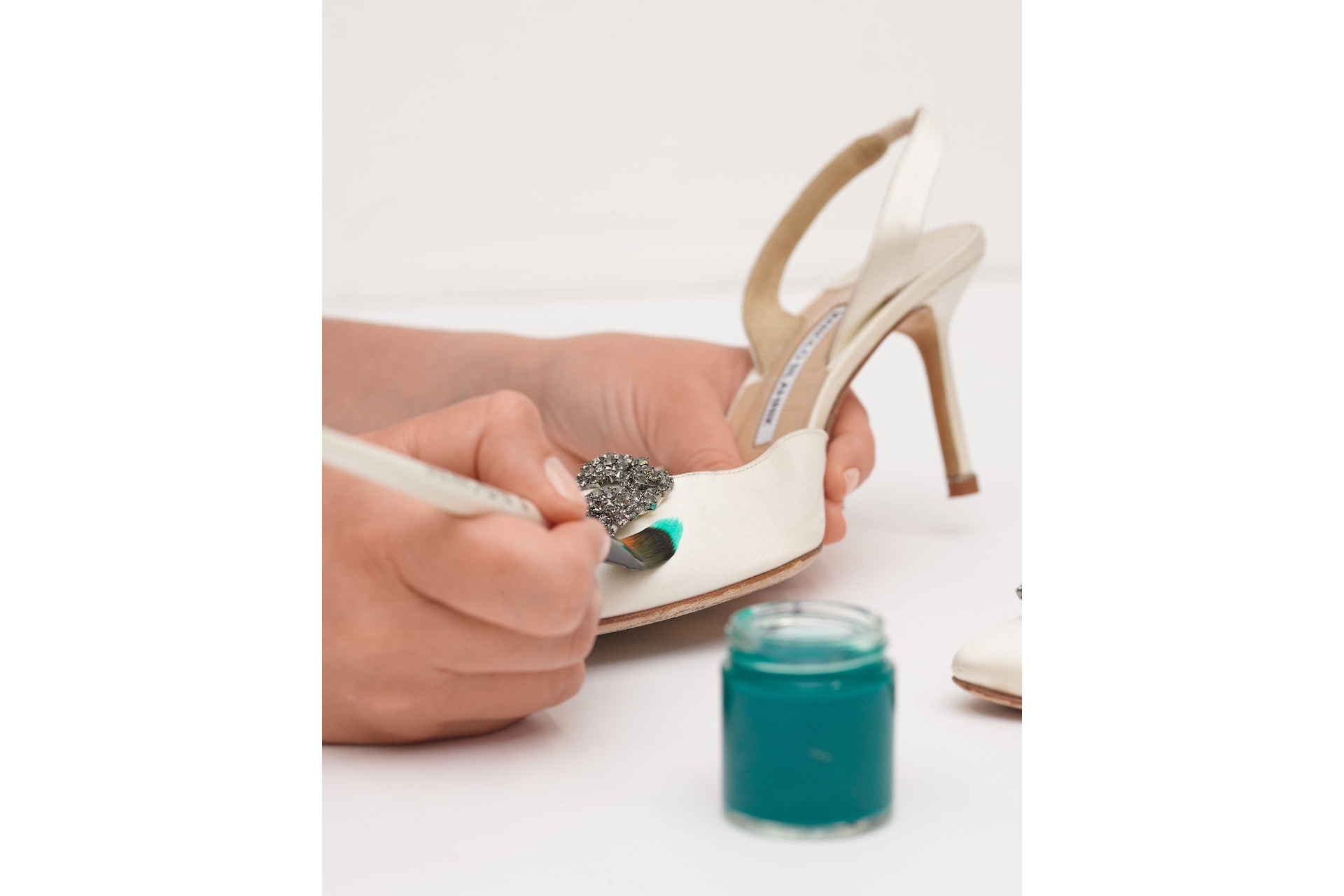 Repairing and reusing your wardrobe is one of the most planet-friendly things you can do. So we're excited by the news that luxury aftercare brand The Restory has teamed up with Manolo Blahnik to offer a global restoration and repair service.
The exclusive partnership, the first of its kind, will allow Manolo customers to extend the life of their shoes and bags through services such as re-soling, re-heeling, restoration and re-colouring. Clients can simply book a collection from anywhere in the world, or drop their shoes or bags at a Manolo Blahnik boutique. From there, all items are sent to The Restory's London-based atelier where they are professionally assessed and quoted, before work is started by the skilled team of artisans. When finished, the items are delivered back free of charge.
'Few brands epitomise fun, style and investment-in-self better than our first brand partner Manolo Blahnik and we are excited to be leveraging our tech, data and craftmanship to power aftercare for such an iconic brand, championing a sustainable approach to luxury and helping the industry advance towards a greener future,' says Vanessa Jacobs, CEO of The Restory.
Available from 6 September 2021, the-restory.com
02.09.21
Budd Shirtmakers Launches First Women's Collection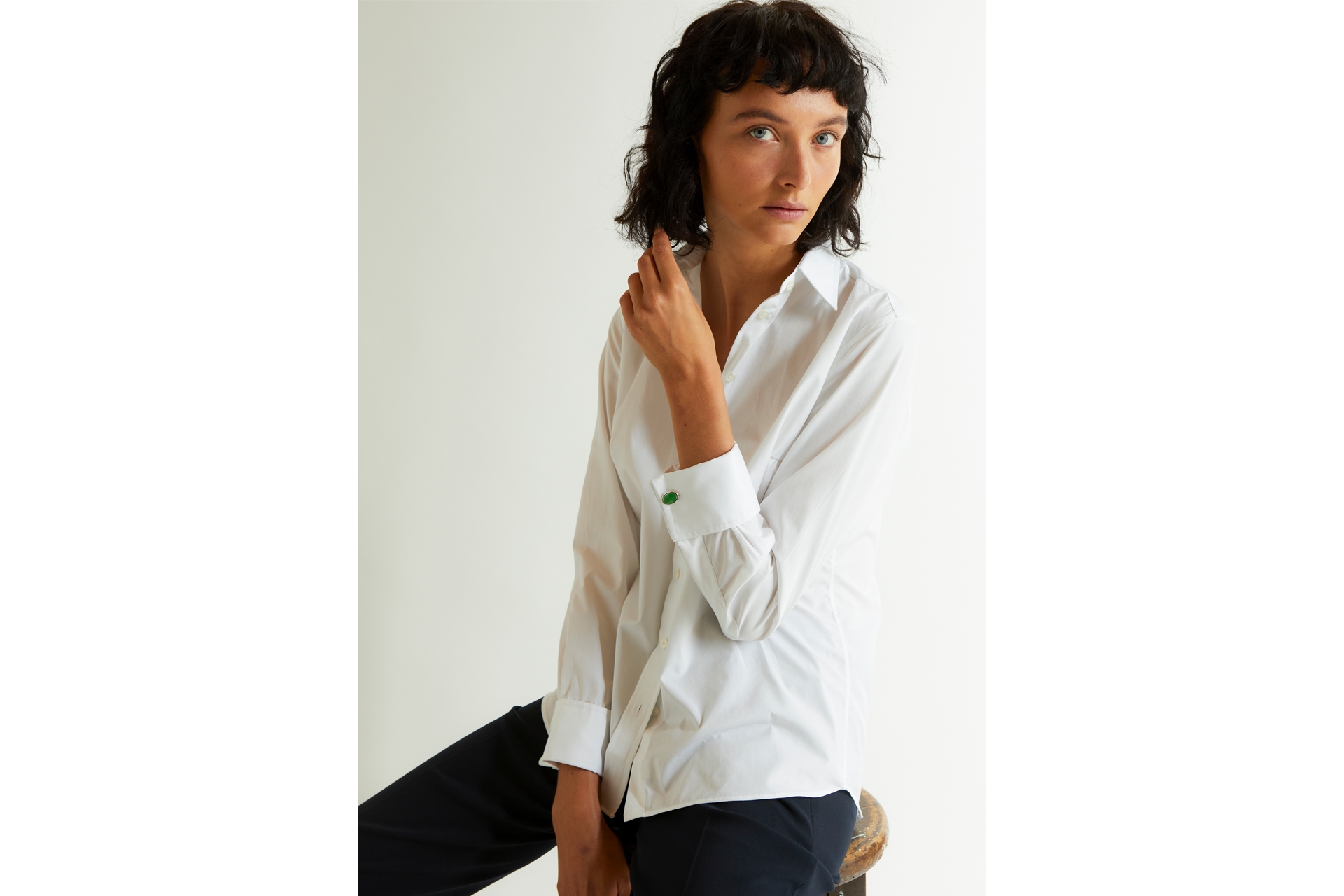 For the first time in its more-than-a-hundred year history, Budd Shirtmakers has launched a collection for women. It's a collaboration between designer Alison Lloyd, of Ally Capellino fame, and Budd's expert pattern cutter James Macauslan, and features three shirting styles in cotton, silk and cashmerello.
The capsule collection builds on the tailoring expertise that the brand is known for, and takes inspiration from its classic shirting styles, with traditional masculine elements tweaked to make them more appealing to women.
'These are shirts for today's iconic women,' explained Alison Lloyd. 'Pioneers in sports, fashion, technology, the arts, finance or the courts of the land, modern Dames. Less Dame Edna, more Dame Kiri. Less Widow Twankey, and more Jo da Silva or Pat McGrath.'
From £225, buddshirts.co.uk
Dress Like James Bond with Sunspel's New Limited-Edition Polos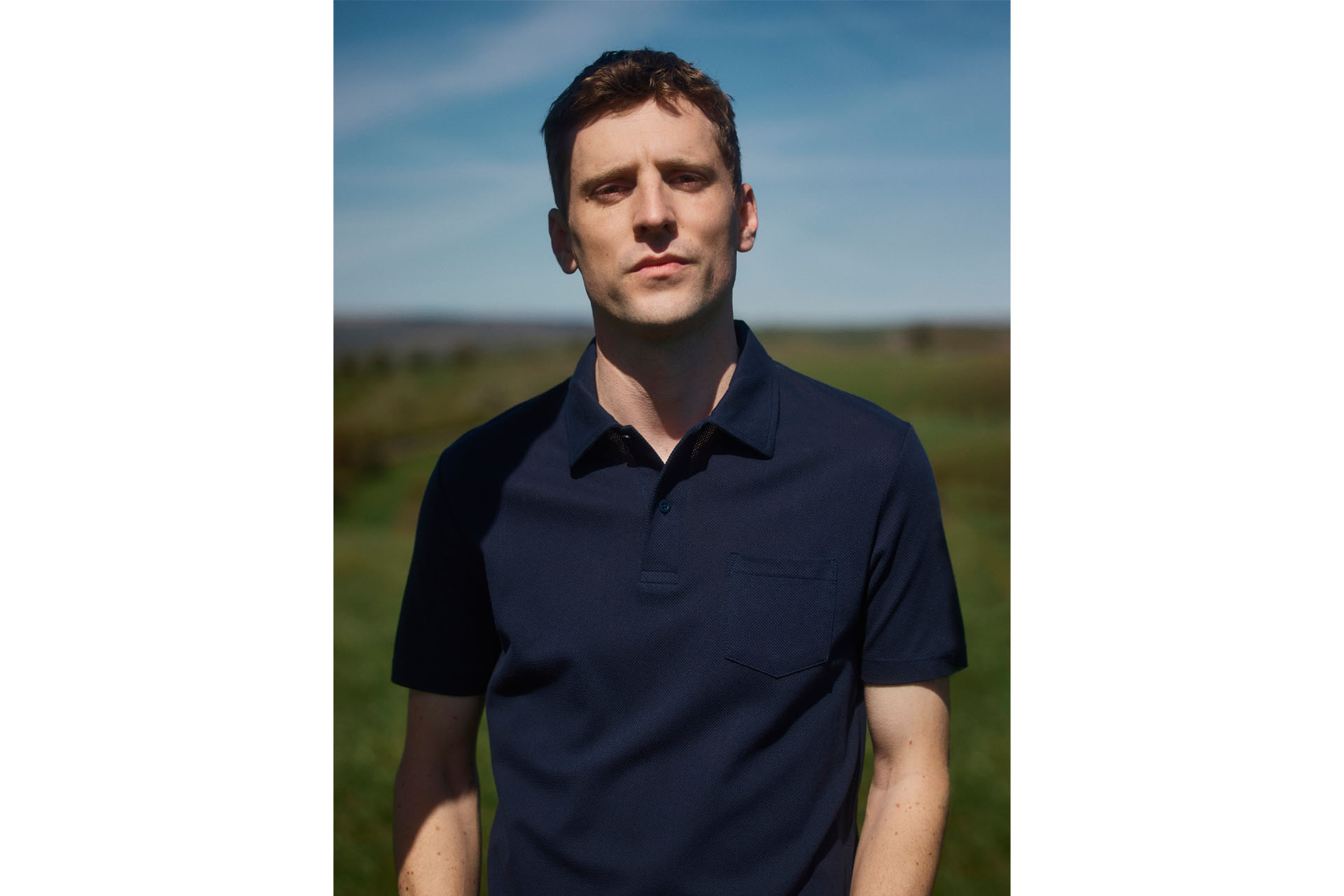 To mark the release of new Bond film No Time To Die, Sunspel has launched a new, limited-edition itiration of its Riviera polo shirt in three colours. Daniel Craig's James Bond wore Sunspel's Riviera polos in 2006's Casino Royale, when Oscar-winning costume designer Lindy Hemming selected the brand for the new, softer Bond. According to the costume designer, she chose Sunspel as it's 'the perfect collaboration of quality and Britishness'.
She explained at the time: 'There have been so many different characters in film and theatre that I have dressed in Sunspel vests, T-shirts and underwear because they are classic, timeless and beautifully made. This time, dressing Daniel Craig as the new James Bond, I thought that it would be a perfect collaboration of quality and Britishness to ask Sunspel to create all his T-shirts, polo shirts and underwear, which they duly did, excellently. He looks very sexy and happy in their clothing.'
The new version of the Riviera polo shirt is available now in three colours: grey melange, sky diver blue and spectral grey. £105, sunspel.com