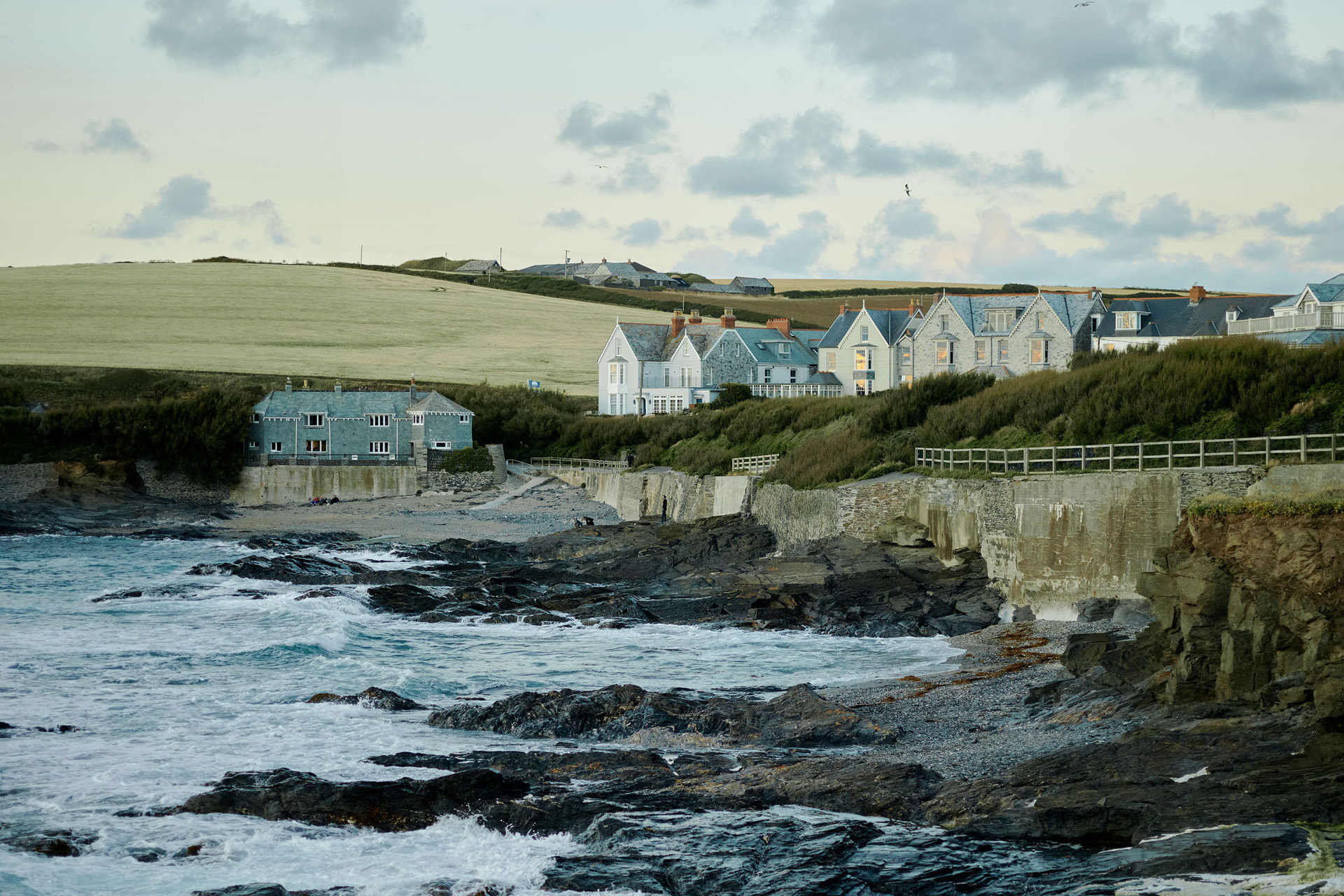 Coastal Winter Staycation: Atlanta Trevone, Cornwall – Review
Looking for a coastal bolthole this winter? Atlanta Trevone could be the answer
Longing for a holiday home footsteps from a sandy beach? Atlanta Trevone could be the answer, says Camilla Hewitt.
Read the C&TH Responsible Tourism Guide
Atlanta Trevone, Cornwall – Review
This recently refurbished, self-catered accommodation is set to become a sought-after escape for city dwellers. Having sold another substantial property, Harlyn House, to The Pig Group, owners Jessica and Ash Alken-Theasby have spared no expense in renovating this much-loved family residence. The Victorian terrace built in 1899, has been a part of Jess's family for generations, with ancestors including JHC Millar, an artist favoured by King George V and whose subject was the same seascapes that can be seen from Atlanta today.
STAY
The collection of five properties spanning the privileged position overlooking Trevone Bay have been brought up-to-date in a Soho Home-style that feels like a welcome change in pace for a county awash with coastal decor. Amongst the polished fixtures and fittings, Drummonds bathrooms, Neptune kitchens and House of Hackney fabrics to name but a few, you'll find antiques and original artworks.
The balance between old and new makes a stay at Atlanta feel like you're stepping into a dream-house scenario, where someone has kindly sorted your clutter and designed the ideal canvas for your most prized possessions. Each property provides accommodation for varying numbers of guests, from twelve in Atlanta House, down to four in The Net Loft. Importantly, the attention to detail and level of luxury is matched across all five living spaces, so you'll never feel short-changed by your choice.
DO
It goes without saying that the main draw to this coveted corner of north Cornwall is the secluded surf spots, clifftop walks and sunsets that sink beneath the horizon. Footsteps from Atlanta, you'll find two beaches: a sandy beach (Porthmissen Bay), which is ideal for lazy summer days; and a rocky beach (Newtrain), which at low tide boasts its own natural bathing pool. If you tend to err on the side of caution and opt out of diving head first into the breaking waves, the calm waters of the tidal pool are perfect for a gentle wild swim.
To explore the area by boat, Padstow Sealife Safaris depart from the historic port, just a short drive away, and cover approximately 25 miles of the beautiful coastline. On calm days, you can expect to see grey seals, dolphins, porpoises and sun fish basking in the clear waters. Even if the marine life proves elusive, a meandering rib ride down the estuary will leave you reaching for a copy of Swallows and Amazons when you return to the warmth of your fire-lit holiday home.
EAT 
This may be self-catered accommodation but there is no shortage of good food right on the doorstep. A lesser-known highlight is DuchyGrub, found at Higher Harlyn Park. Owner Joe has a knack for transforming humble ingredients, locally foraged from the land, into something quite spectacular on the plate. The Hispi cabbage cooked in seaweed butter is a must-have. If you are staying at Atlanta to mark a special occasion, we highly recommend inviting Joe to cook in the well-equipped kitchens for a truly memorable evening.
Some of the more obvious foodie spots to earmark are, The Pig at Harlyn Bay, only a 30 minute ramble along the coastline, Rick Stein's Seafood Restaurant in Padstow, and a short drive away in Watergate Bay, Emily Scott's.
THE FINAL WORD
A coastal escape in the UK will always be subject to unpredictable weather, but even on a blustery weekend Atlanta Trevone does not lose its appeal. Outside, the rugged landscape is an adventurer's playground while, inside, the beautifully curated interiors make curling up to watch the crashing waves feel like a luxurious retreat. Fit for a romantic getaway or larger gatherings of family and friends, this first-class accommodation provides an idyllic bolthole for staycationers, and their four-legged friends.
BOOK
The Atlanta properties are let on a Friday–Friday, self-catered basis, although short breaks are also available on request during off-peak periods. Toiletries, firewood and a welcome pack full of kitchen treats – including freshly baked bread, local preservatives, cultured butter and coffee – are all part of the welcome arrival. Atlanta Trevone has launched three new festive offers to ensure there is something to suit everyone this Christmas. 
Featured image (c) Alex Collins