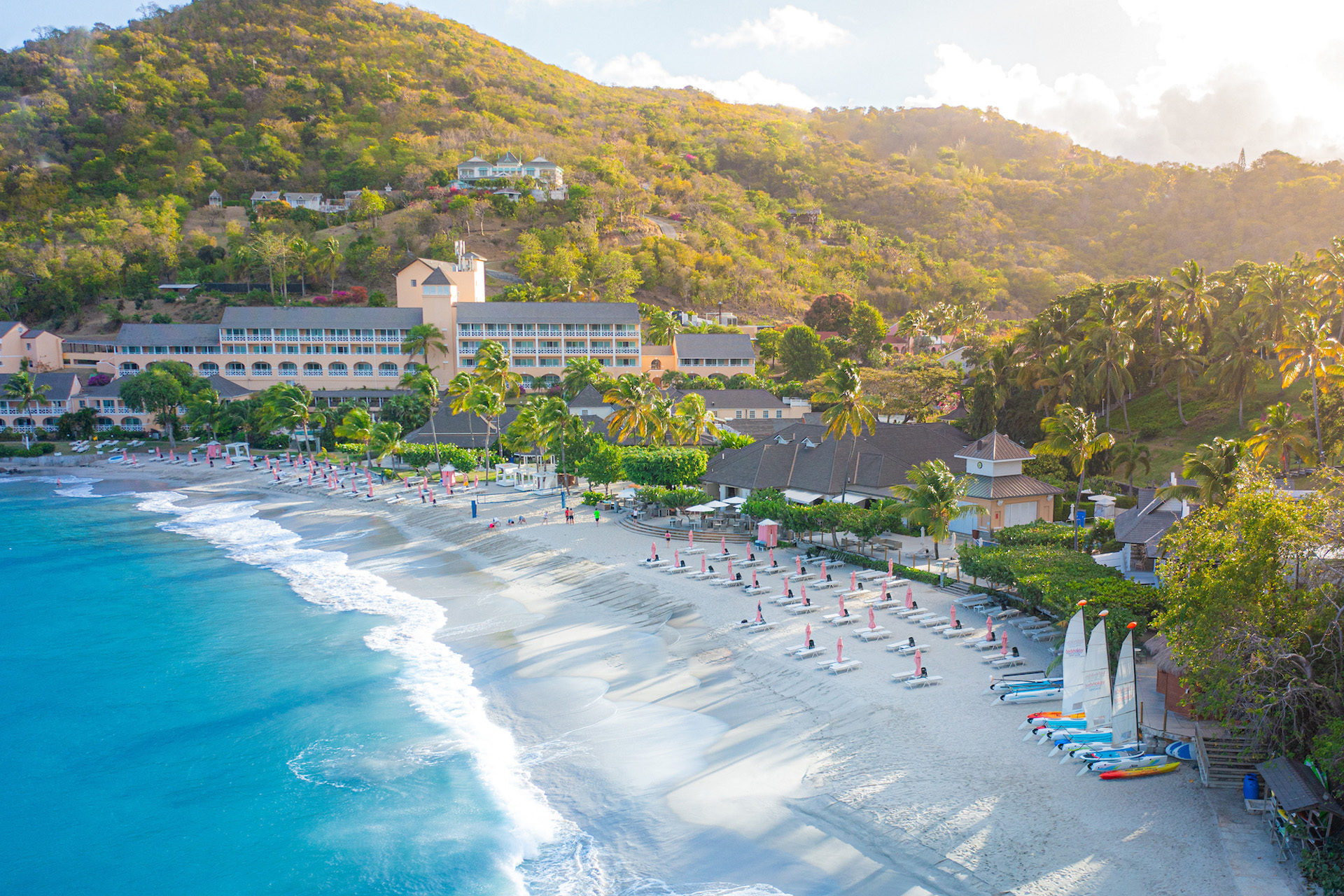 Idyllic Island Retreat: BodyHoliday St Lucia – Review
---
Do as much (or little) as you wish
The mountainous Caribbean island of St Lucia is a romantic honeypot, attracting swathes of loved-up couples to its tropical coastline. Located, however, on the island's north west point is BodyHoliday, widely considered the 'original wellness resort'. The first of its kind, Georgie Bentley-Buckle flew in to discover this renowned destination's unique approach to health, fitness and overall wellbeing that claims that 'if you give us your body, we'll give back your mind'.
Read the C&TH Responsible Tourism Guide
Review: BodyHoliday, St Lucia
Surrounded by colourful gardens in a private bay, BodyHoliday's setting alone is enough to write home about. But, beyond its façade, there's a reason Lycra-laden groups check into this famous resort: to do what it says on the tin – transform the body (and mind). Whether it's losing yourself in one of the spa's 33 treatment rooms or testing yourself at one of their many fitness classes, with over three decades under its belt, BodyHoliday remains unlike any other resort.
Personalisation is key: from fine-dining to sleep-inducing Ayurvedic massages to high-intensity workouts with Olympic athletes. This blend of balance and choice helps to incorporate healthy habits back home for personal wellbeing that lasts. Promoting movement and mindfulness while being connected with nature includes the Joy of Wellness programmes, which tailor your visit so you get the most out of it. 
STAY
The first item on the wellness agenda at BodyHoliday is the rooms. Each is designed to nail the best night's sleep, with noise reduction walls, sleep-inducing lighting, and pillow menus. Garden view rooms are suited to the resort's many solo travellers while – with views through the palms and out over the bay – the Luxury Ocean View and Luxury Ocean Front rooms sit on the ocean's edge, perfect for close island connection.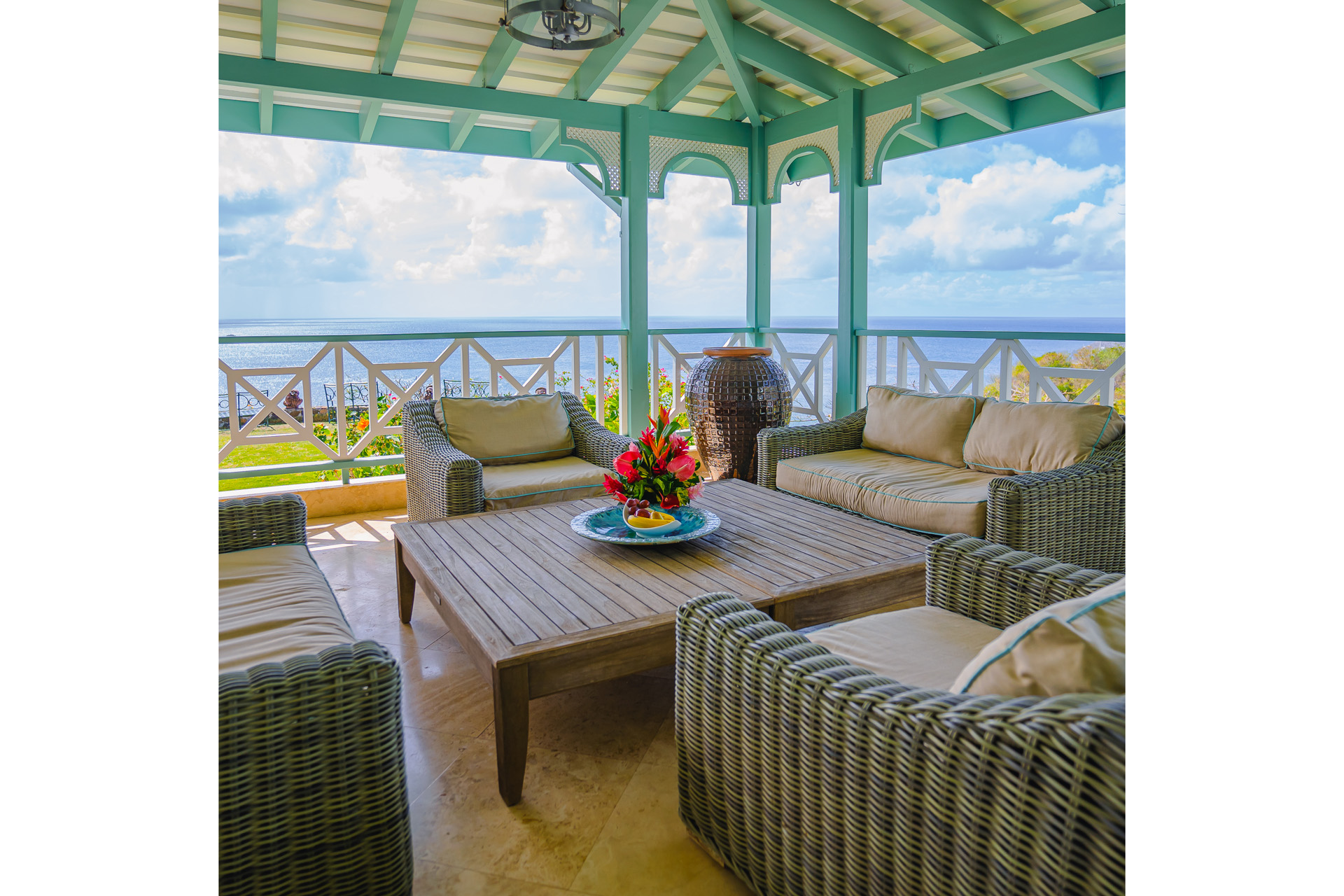 The colonial-style Luxury Ocean Front Suites offer a touch of hedonism to this healthy holiday – a place for socially inclined groups to host parties (with a regular catered service BodyHoliday provides). Or there's The Penthouse with uninterrupted views of Cariblue Bay; here, find a private gym, a Turkish Hammam, and a heated massage bed.
But it's the Oasis Villas that are the most desirable on the island. Perched on the hillside on the other side of the resort (conveniently beside the wellness centre), the two Villas – called Aurora and Calypso – each house a Junior Suite and a Penthouse. With a private plunge pool, they are perfect for two couples travelling together, with the option of upgrading to a private butler, chef and concierge. 
DO
Surprisingly, should you prefer, you can drink wine in the sun or piña coladas on the beach… And many people do. That, however, doesn't make BodyHoliday stand out from any other fly-and-flop destination, because there is quite possibly more to do here than any other beach resort. Large blackboards are filled daily with countless activities from morning 'til night to knacker the most restless of guests. For me, this included pulling on my trainers at the crack of dawn for beach bootcamp, and testing my coordination at a Zumba class and my core strength on a Pilates mat. Meanwhile, others threw themselves onto a pair of water skis, submerged themselves into the ocean in a diving suit, or took a shot at archery. 
The Wellness Centre is a temple for health, situated high up on the hill. With each visit, BodyHoliday makes you work for your spa treatment (or subsequent workout) by climbing over 100 steps up to it. Once you arrive and pass its pearly white gates, it's a vast facility lined by the 33 treatment rooms offering everything from world-leading medically endorsed preventative therapies, through to Ayurveda, beauty and pampering treatments. I caught myself nodding off during a blissful Indian Head Massage, followed the next day by a signature Serenity Massage. An 'all-inclusive destination spa' means each guest is offered daily therapeutic care. On check-in, a tailored schedule is filled with massages, body wraps, thalassotherapy and facials. 
Taking a step toward modern science is BodyHoliday's Body Science Clinic. Offering a bespoke health overhaul to tackle an area of your choice, the clinic is led by Dr Maha who offers diagnostic testing for the ultimate in preventative health. This includes de-stress, fitness, weight management, healthy ageing, digestive and detox health. Fusing western scientific analysis with eastern Ayurvedic preventive medicine, these offer world-class insight for optimal health.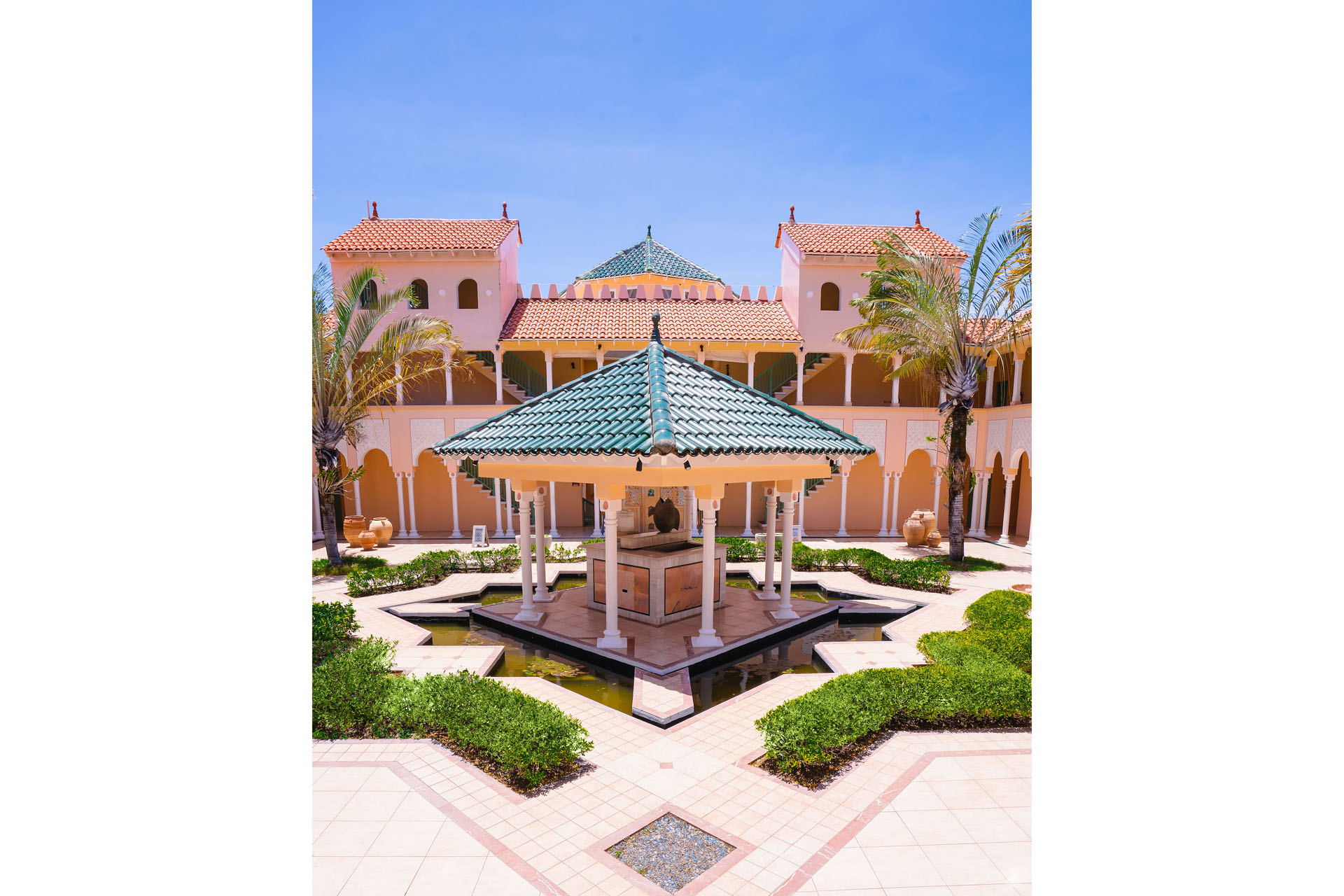 EAT
'Balance not abstinence': this is the BodyHoliday concept when it comes to eating and drinking. Named after the bay it is situated in is all-day restaurant Cariblue, with high-ceilings and an elegant colonial setting in the heart of the property. Head here for breakfast, while sublime sushi and Asian dishes are served in the resort's signature restaurant, Tao. A fine-dining concept, dress up and find 'harmony with your health' by enjoying Japanese dishes and Thai curries washed down with glasses of wine from the impressive list, finishing with local spiced rums.
BodyHoliday also includes Cariblue Blue, a pop-up fine-dining experience where the resort's chefs create tasting menus with wine pairings. For relaxed dining during the day, saunter over to the Wellness Café located under the shade of the almond trees – here, try avocado salads, jerk chicken wraps and brightly coloured juices. Or browse hot food from the Pavilion Grill, which stays open into the evening with no reservation required.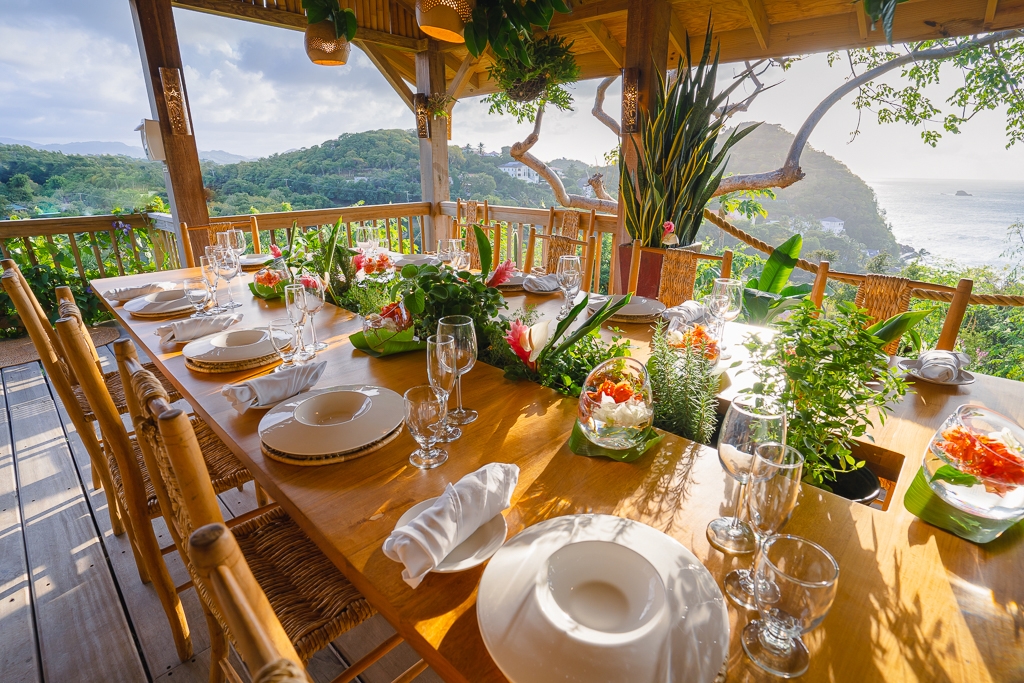 For fresh, garden grown food, there is the I-Tal farm-to-table dining experience, which draws on the local culinary heritage of the West Indian Rastafarians. It starts with a tour led by the gardeners, meandering past the produce they grow, which stretches up the hill to the small restaurant perched at the top, which perfectly frames the island's famous views. Then sit down and chat to other guests seated at the one long table with their colourful, plant-based dishes; the team are passionate about educating their diners on how a natural, plant-based diet can support a life of wellbeing.
THE FINAL WORD
Whether you're a fitness fanatic or a slow-paced spa-goer, indulge in wellbeing at your own pace at BodyHoliday. A hub for groups and solo travellers looking for sun, fun and to ultimately leave feeling fabulous, the wide choice of activities, classes and treatments allow you to do as much (or little) as you wish.
BOOK IT: Rates start from £313 per person per night on an all-inclusive basis, including various fitness activities, a daily spa treatment and all meals. thebodyholiday.com