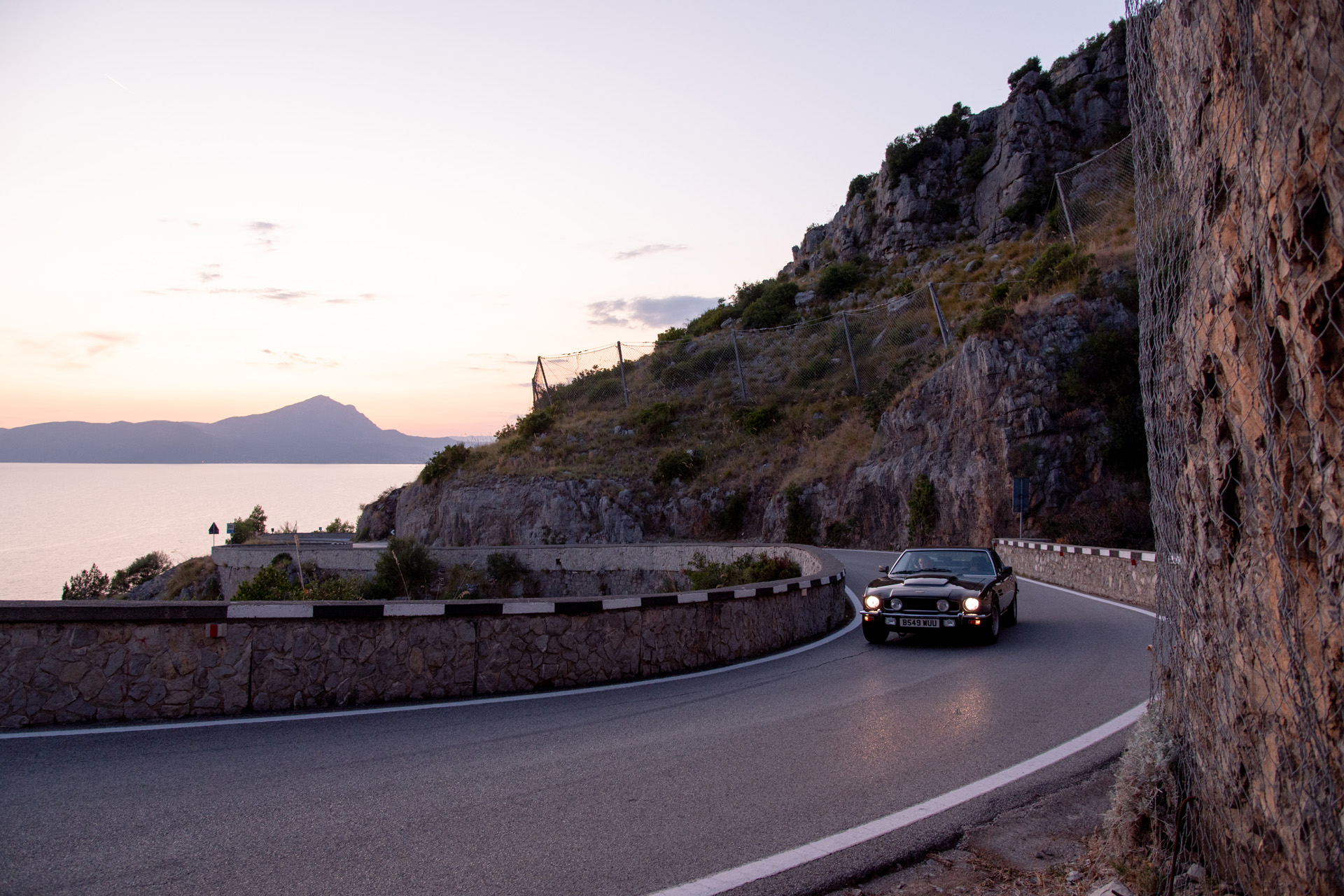 60 Years of Bond: EON Productions Announce First Ever 007 Travel Partner
---
Bond travel experiences incoming
It's been 60 action-packed years (to the day) since James Bond first arrived on the silver screen. Back then, on 5 October 1962, Sean Connery played the iconic character, while we in 2022 still await word on who the next 007 will be. In celebration of this diamond anniversary, EON Productions have announced their first-ever exclusive travel partner, ready and raring with Bond-themed travel experiences. Here's everything you need to know.
Read the C&TH Responsible Tourism Guide
Sixty Years of Bond: EON Productions Announce First Ever 007 Travel Partner
It's official: EON Productions have handpicked Black Tomato as their first ever Bond travel partner. Beginning with a multi-country European itinerary, Black Tomato has been working in close collaboration with the James Bond team – including some of their long standing location scouts – and are set to launch a series of travel experiences, spanning arts and culture, action and adventure, with a luxurious dimension throughout.
Expect cars, yachts, helicopters and iconic train journeys, following in Bond's footsteps across exciting filming locations and thrilling experiences. Only 60 limited edition bookable private trips will be available for purchase later this year, with full itinerary details to be announced in March 2023.
One adventure will be as follows:
A Lake Como Adventure

Lake Como will be the setting for this daring adventure. From the private jetty of your hotel, take inspiration from James Bond in Licence To Kill (1989) and water ski along the Moltrasio shoreline, before jumping aboard a private seaplane to continue your expedition.  

Take to the skies above the picturesque towns of Bellagio and Varenna, and SPECTRE agent Mr. White's infamous lakeside home, Villa La Gaeta. This thrilling journey continues as you touch down, met by an iconic Bond wooden Riva boat and bottle of 007's favourite, Champagne Bollinger. Speed off in style to the iconic Villa del Balbianello from Casino Royale (2006) to stroll the terraced gardens before enjoying a private villa tour with exclusive insights into how they transformed the location for the film. 
'We're incredibly honoured to be working with the James Bond team in this first of its kind travel partnership for the 007 brand,' said Tom Marchant, co-founder of Black Tomato. 'It's part of Black Tomato's DNA to take inspiration from other cultural phenomena outside of the traditional travel space and to have the opportunity to work with arguably the biggest film franchise of all time is a huge privilege and special milestone for the company. 
'Curious by nature, it was important for us to take an inquisitive approach to this collaboration and in bringing to life the James Bond world,' Marchant added. 'We can't wait to introduce this initial bold and breath-taking new itinerary to clients and discerning fans.'
Ali James, location manager for Spectre (2015), added: 'I am thrilled to partner with the creative travel minds at Black Tomato, who have storytelling at the heart of their brand and have proven expertise in bringing iconic stories and literary adventures to life. 
'Having had the privilege of scouting international locations on Spectre, I know first-hand how destinations play a pivotal role in the production process of the James Bond films,' James added. 'It's been a pleasure to see Black Tomato's vision for transporting travellers into the world of 007 so that people can experience Bond's rich travel history for themselves.'
The news follows Black Tomato's partnership with Agatha Christie Limited, launched earlier this year, and joins their 'Take Me On A Story' offerings, which illustrates the company's commitment to bringing iconic stories and fictional adventures to life.
As well as constant speculation on who is set to be the next Bond, the world is abuzz with diamond 007 celebrations, from a charity auction at Christie's to a special concert, 'The Sounds of 007', at The Royal Albert Hall, headlined by Shirley Bassey. The British Film Institute also hosted a special weekend of events and screenings last weekend.
Featured Image: Driving shot, featured in No Time To Die (2021). Image courtesy of James Bond Indicia (c) 1962-2022 Danjac and MGM.