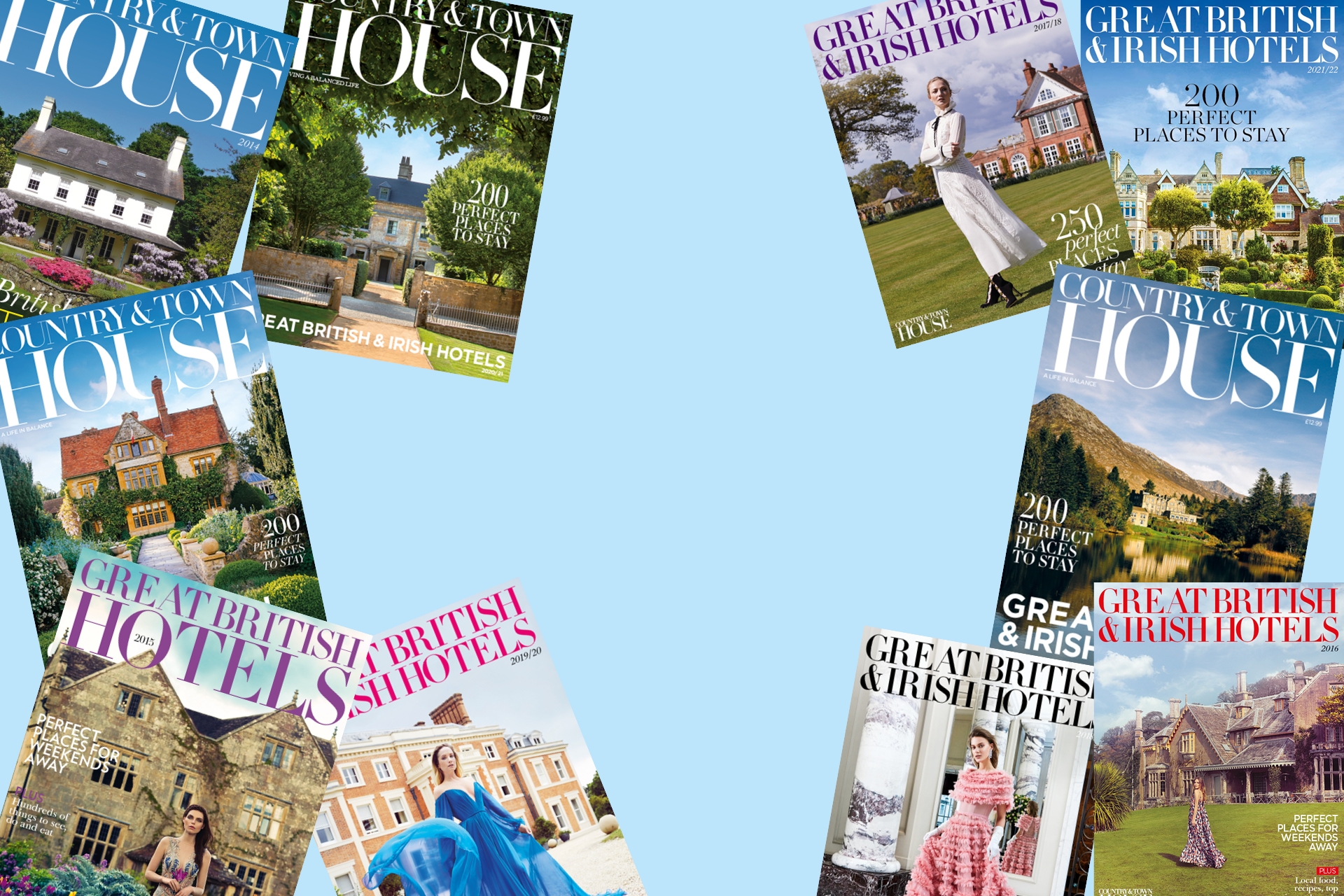 Celebrating 10 Years of Great British & Irish Hotels
Light the candles
To celebrate Great British &Irish Hotels' tenth birthday, we asked ten friends of C&TH to share their favourite hotels – and the unforgettable memories that go with them. 
Read the issue online here, or buy your copy here
10 Years of Great British & Irish Hotels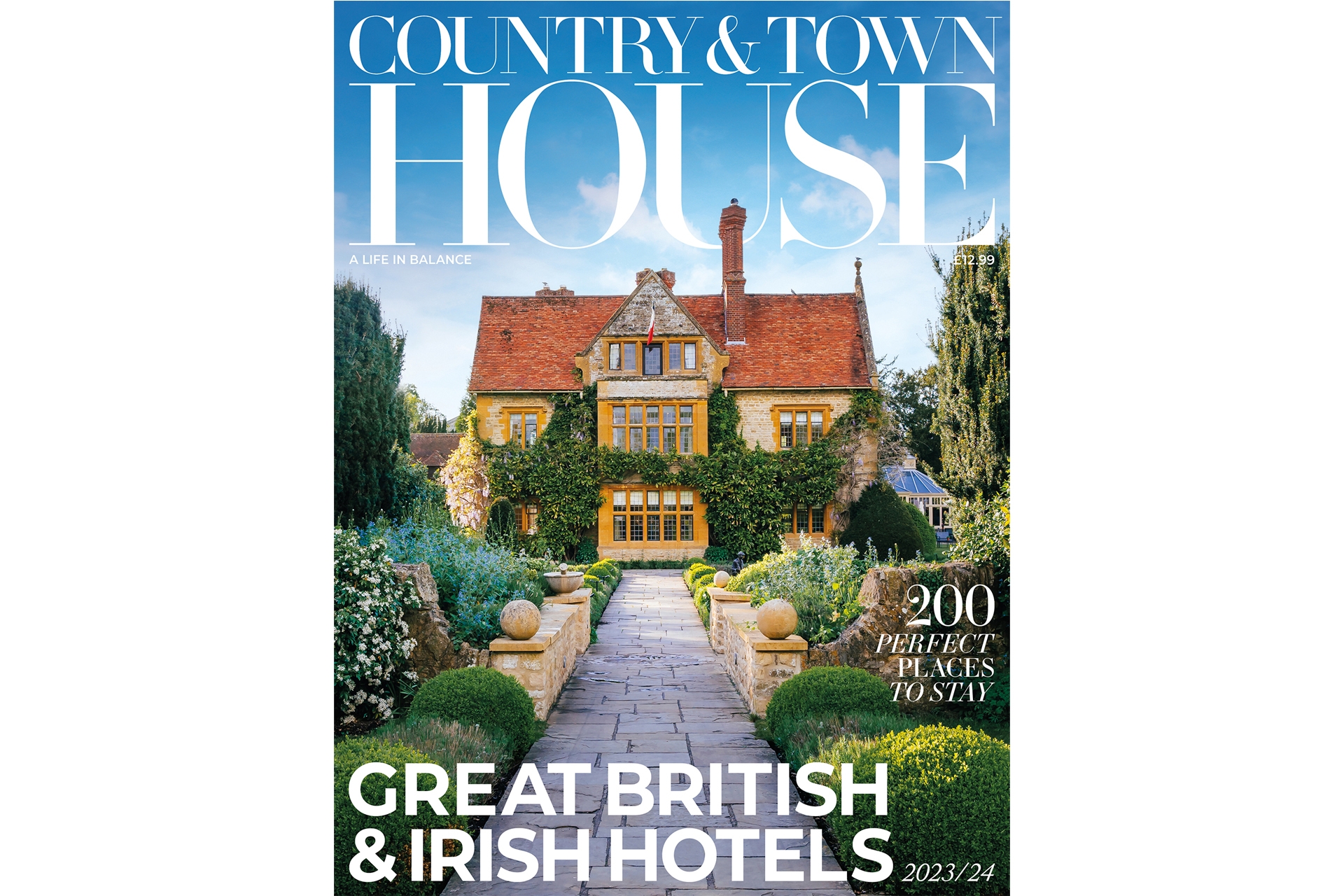 Hugh Bonneville
Actor
'My worst stay was the smart hotel in Wales that proudly announced its five star service. I arrived one minute late for its speciality, the afternoon tea, and the computer said "no". In contrast, The Pig in Brockenhurst. Arrived in the early hours after a night shoot. Next day, I hadn't asked for a light tap on the door at noon, nor a boiled egg, but both were perfectly timed.'
Carole Bamford
Founder of Daylesford and Bamford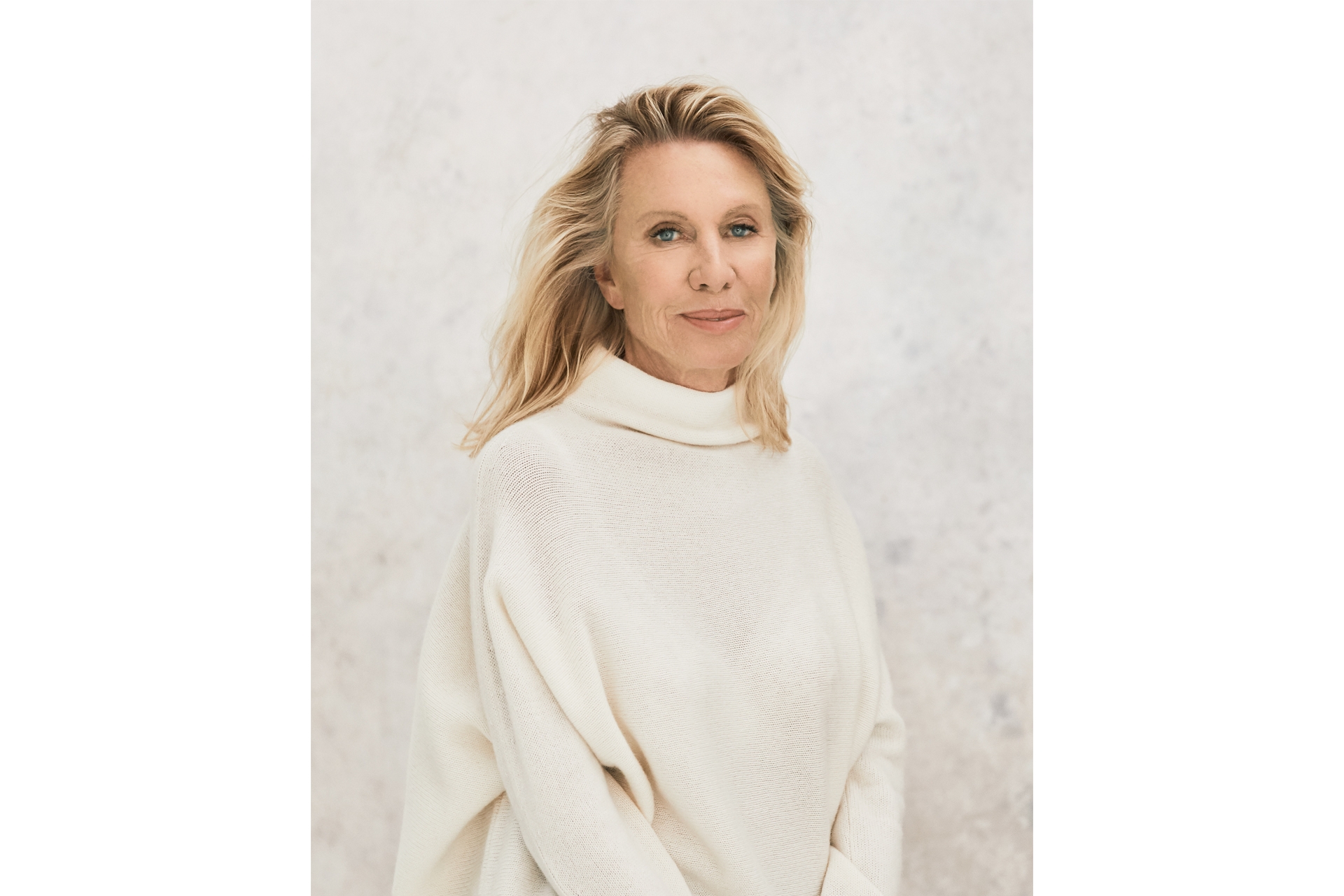 'Lime Wood feels like a very special place to stay. It's somewhere you can go to escape from the rest of the world; to truly disconnect and immerse yourself in nature. The New Forest is such a storied and breathtaking part of the country – wild and expansive with an array of vastly differing landscapes – and I think Lime Wood has captured that beauty and used it to inspire and guide a stay at a hotel that feels deeply luxurious yet evokes ease and relaxation.' bamford.com
Ryan 'Mr Lyan' Chetiyawardana
Bar founder and mixologist
'After we won World's Best Bar with Lyaness, we threw a massive party at Sea Containers. When we'd won this in the past, we didn't get the chance to celebrate with the team, so this time round, we shut the space, packed the bar with champagne, canned cocktails from our pals at Whitebox, and threw a house party. We've done plenty of parties, but to be able to have everyone together, and to celebrate such an important milestone with our nearest and dearest was perfect. We forgot to order pizzas, so things inevitably got very loose.' lyaness.com
Anya Hindmarch
Designer and brand founder
'What's not to love about checking into Claridge's, even when you live in London? It makes you see your city afresh and there is nothing more spoiling than walking across that black and white floor and up that sweeping staircase.' anyahindmarch.com
Thomasina Miers
Chef, restaurateur and author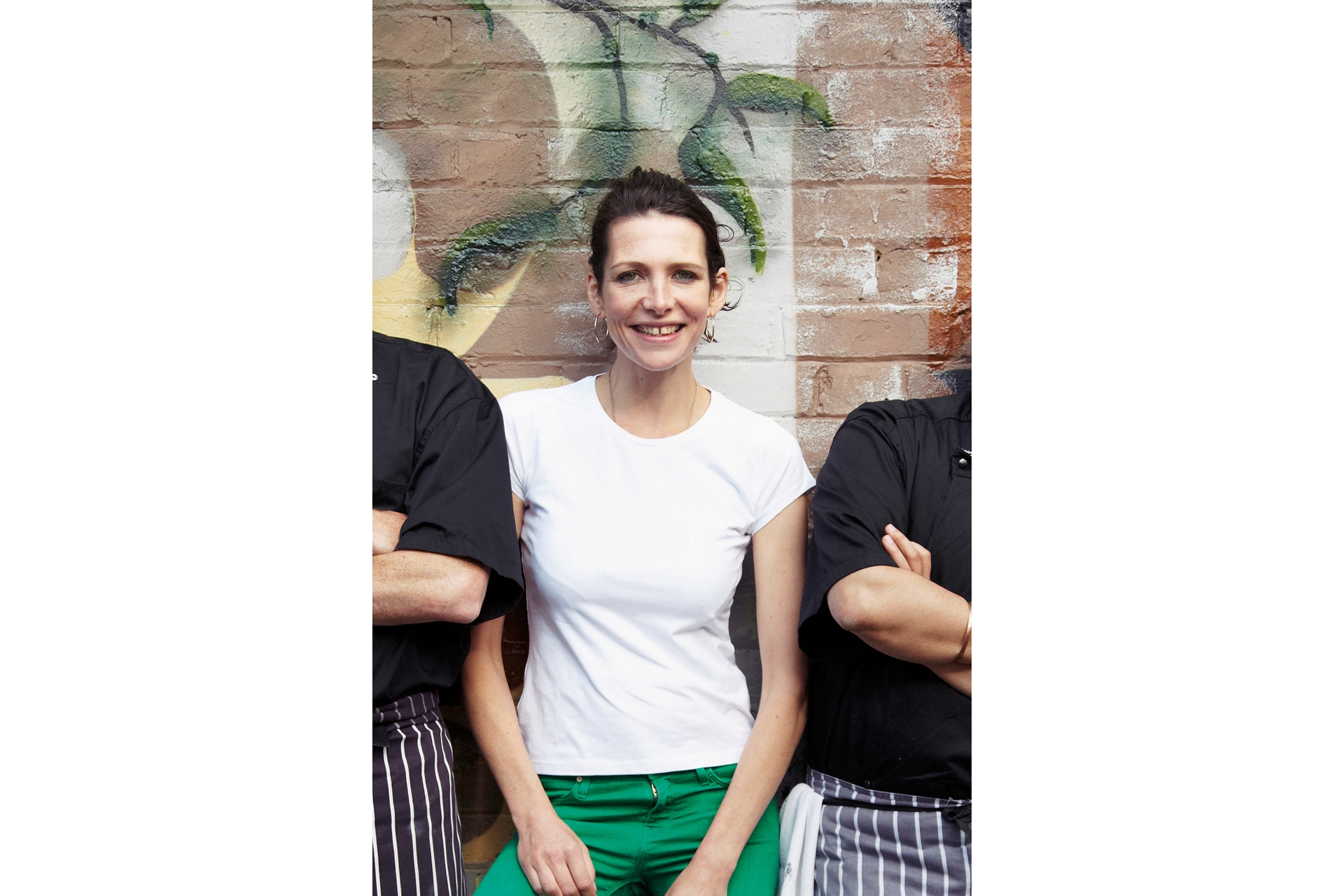 'My memories of Lucknam Park are sun-soaked and nostalgic. I took my eldest who was in the midst of tween angst; there was something about that glorious setting, being looked after by the wonderful team, fed delicious food, pampered, spoiled, cosseted; it was so good for us. Great hotels do that, they transport you far away from the daily grind.' thomasinamiers.com
Jamie Gill
Founder of The Outsider's Perspective 
'I hosted my 30th birthday party at The Savoy, where my circle drank the bar dry, moving swiftly onto "shots" – they encouraged our host waiter to get involved. He unfortunately downed five shots in quick succession and then had to be escorted home by his boss…' theoutsidersperspective.org
Olivia von Halle
Fashion designer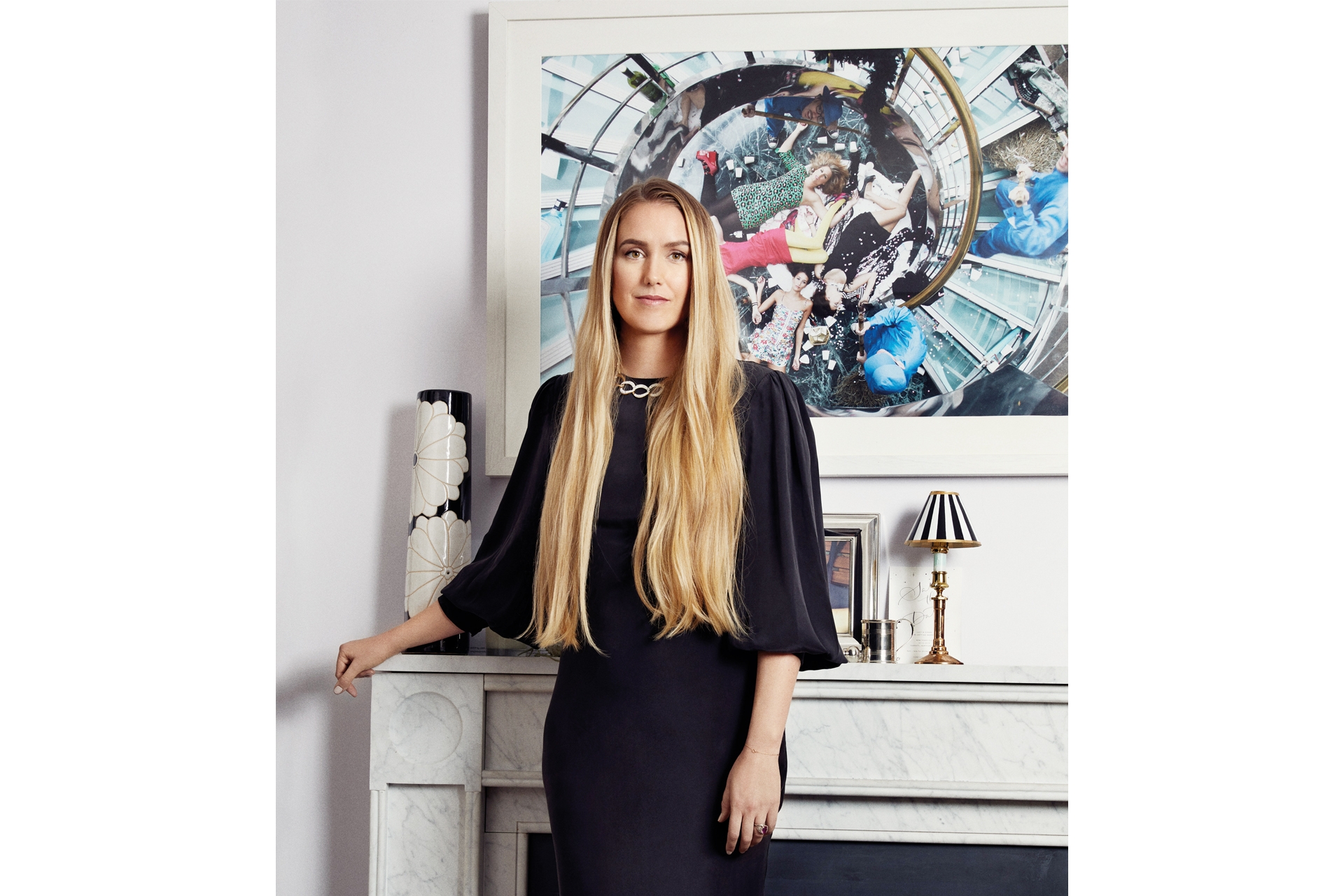 'In lockdown, I was nine months pregnant and so fed up, so my husand and I went off to spend a couple of nights away from our two other children at the Connaught. Anyone with kids will know how horribly ruled you are by the routine so my husband and I decided to eat when we were hungry, sleep when we were tired and not worry at all about timings. There were only six people staying there, and the restaurants and bars were shut but we could order room service. We had a bath all morning, slept all afternoon and ate dinner at 4am. The same man who had let us in delivered all our drinks and room service and seemed to be running the whole hotel single-handed. We loved every minute of it.' oliviavonhalle.com 
Amelia Windsor
Model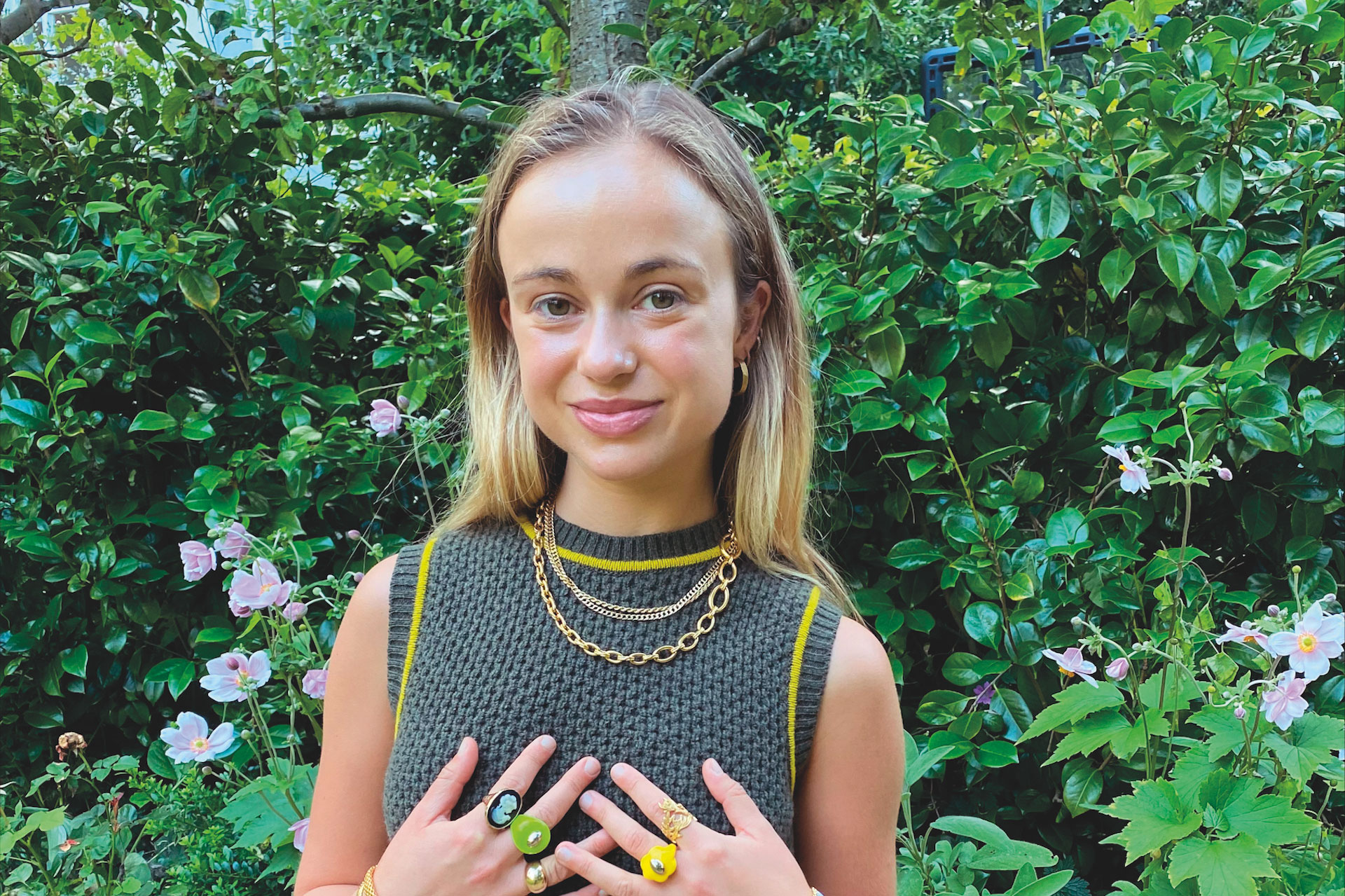 'My favourite hotel memory is staying at The Swan in Southwold in August, and going for a swim in the sea in the morning before breakfast – it was the most beautifully still and sunny morning. True bliss.'
Sven Hanson Britt
Chef
'After months of lockdowns, isolating and a severe worry that hospitality would never return, May 2021 saw hotels re-open again. My wife Kae and I had booked dinner and a much-needed night away at Chiltern Firehouse on the very first night of restrictions being lifted. We didn't have high hopes for the most incredible or memorable experience, we were just really looking forward to someone else doing the washing up. I mean, how can anyone be expected to be brilliant, five star or remarkable after not doing something for two years? Well, we were so completely wrong. We were knocked off our feet with the most incredible hospitality, kindness and genuine connection from the moment we walked to the front gate. We dined on incredible food, stayed in the most beautiful, pristine room and even visited a lookout tower for a night cap and dessert. We woke up late and were delivered even more champagne with breakfast. It was that moment I knew hospitality was never going to die, it never could, the people that make up our industry would never let that happen.' oxeyerestaurant.co.uk
Theo Fennell
Jewellery designer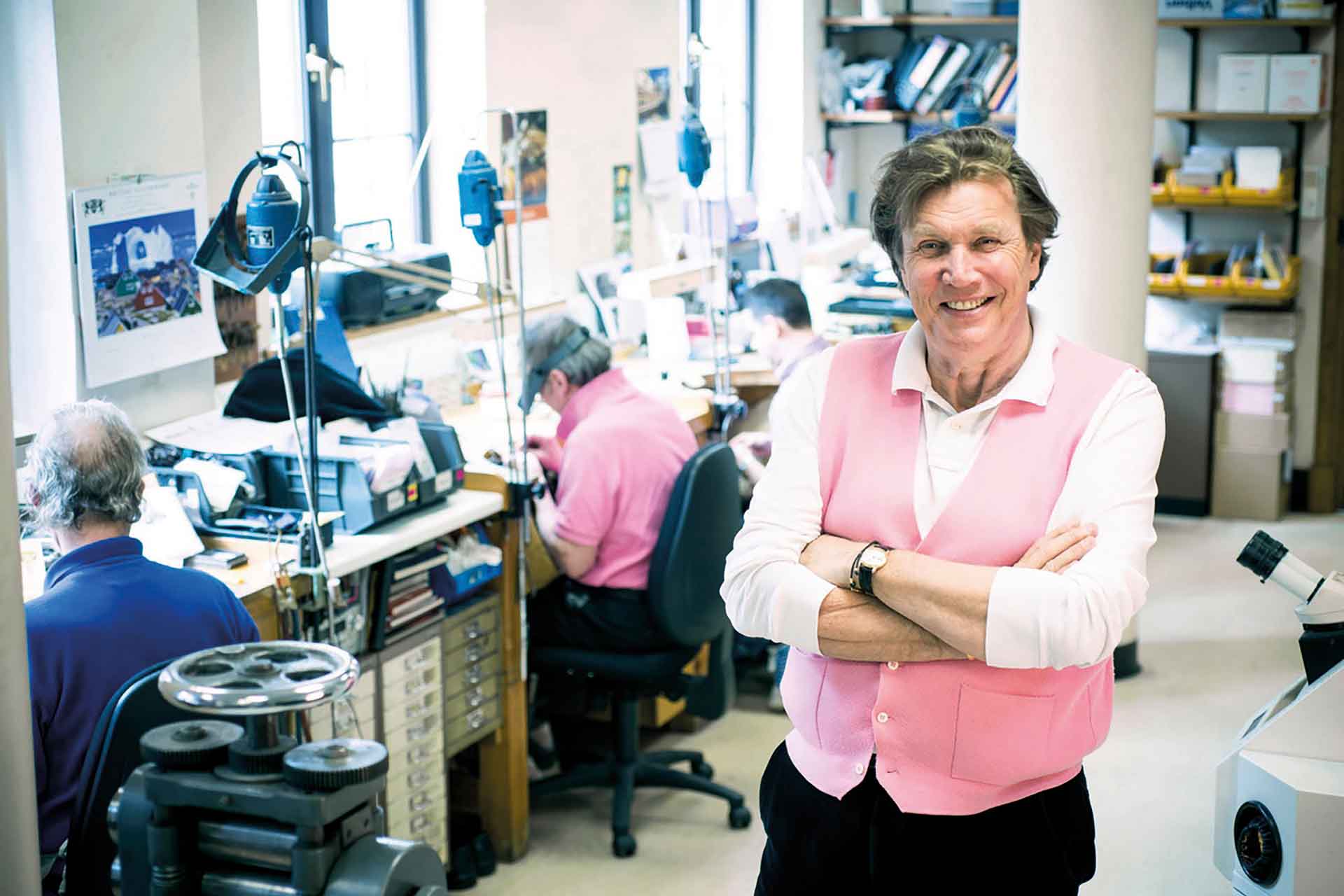 'My favourite hotel was Nansidwell House, an extraordinary and beautiful country-house hotel in Cornwall. It was run by the most adorable couple, Jamie and Felicity, that I had known for years. Jamie was adorable and side-splittingly funny but made Basil Fawlty appear the soul of reason.
Something ludicrous always happened whenever we stayed there, as unsuspecting guests were instantly given nicknames, offered exotic cocktails at ten in the morning or treated to Jamie walking into the dining room and announcing that it was official trousers down day and drop his own and demand all the diners, male and female should do the same.
These eccentricities were considered tame by those of us that who had known him in his pre-hotelier days and we took these things in our stride. Unfortunately, some of the more traditional guests were not at all prepared for this sort of outlandish and unexpected behaviour and took it quite badly.
We arrived there one late afternoon to see Jamie in a sort of half-drag involving a gingham apron and mop hat and clutching a rattling cocktail shaker berating a very anaemic looking couple outside a Volvo in the drive.
"If you didn't fight, sir, you have no right to complain," Jamie was shouting at this wire-rim bespectacled man in a fawn raincoat.
To give him his due the man stood his ground as his wife plucked at his sleeve and tried to usher him into the car.
"Go, sir," Jamie made huge swooping motions with the cocktail shaker, "and never return. How dare you complain about our hygiene. Go back to your antiseptic little house and never come here again. Tell your little friends not to come here either."
"I merely said…," stammered the man as he and his wife got into the Volvo and began their bewildered trip.
'Everything all right?' I asked Jamie.
"The cheek of the man," he answered.
"What was wrong?" I said.
"He complained about the state of the bath."
"And…?"I looked quizzically at him.
"A few hairs and a tennis ball in the bath and a couple of muddy pawmarks, I mean I ask you," he answered, shaking his head. "Bloody perfectionists." And we wandered in for a cocktail.' theofennell.com