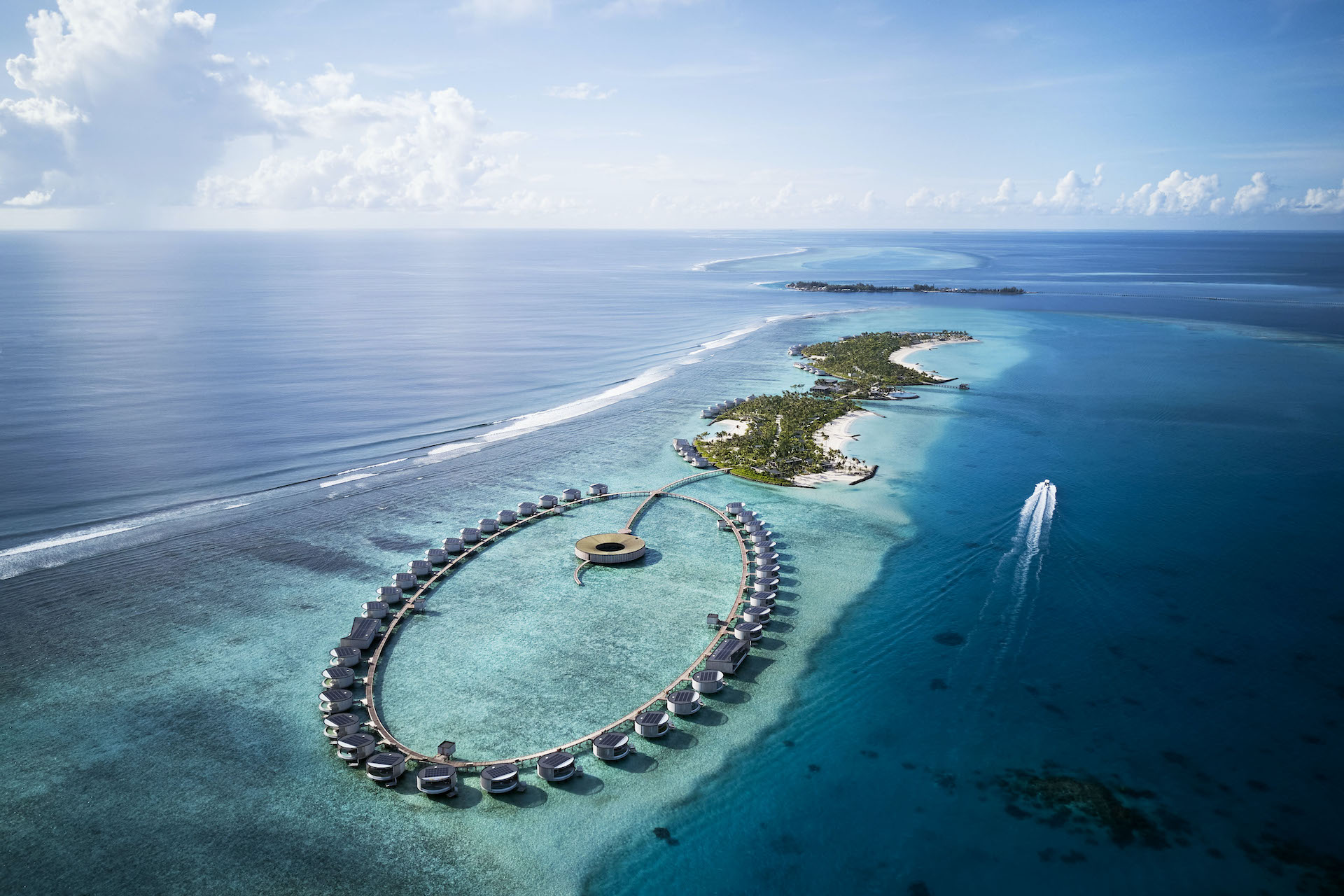 Sustainable Hotels in the Maldives: The C&TH Guide
A dream green destination
Looking for a slice of winter sun with a sustainable edge? At the forefront of the sustainable hotels movement, the Maldives should be your go-to destination. When visiting, consider how you can make a positive impact – financially or physically – rather than leaving the negative results of your visit in your wake. If you're in need of ideas, we're here to help. Here is the C&TH guide to sustainable hotels in the Maldives, including what to look out for, what you can do to help, and our pick of the best eco resorts.
Read the C&TH Responsible Tourism Guide
The C&TH Guide to Sustainable Hotels in the Maldives
Long haul sustainable travel is a contradiction that's tricky to overlook. Over in the Maldives, the Indian Ocean archipelago that defines dreamy island getaways, sustainability is critical: rising sea levels as result of global warming mean that this low-lying country could disappear in a matter of years.
The easy option is to simply stop travelling to the islands – perhaps to stop travelling altogether. But to abandon nations that are so reliant on tourism – in the Maldives, tourism accounts for 28 of GDP and 90 per cent of government tax revenue – is just as ill-informed. Though overtourism is an urgent problem, the Maldives relies on this industry for its economic survival. Thus, increasing sustainability initiatives and ecotourism are a lifelines for the ecological survival of the archipelago.
What To Look Out For When Picking a Resort
Check for sustainability credentials, and try to find the resort's sustainability plan – if there isn't one, that's clue enough
Research how the resort was constructed: have they been sustainable from the start, or are they greenwashing now that they have opened?
Check the resort's attitude to plastic. On some islands, single-use plastic is completely banned
Research the resort's contributions to the local economy, local businesses, and any local charities
Are there any environmental initiatives at the resort that guests can get involved with during their stay?
What You Can Do To Help
Use environmentally friendly products, like reef-safe sunscreen
Leave plastic packaging at home, or take it home with you when you leave
Eat meat – including some seafood like oysters and fish like Atlantic salmon – in moderation (or avoid it completely), as it has to be flown in or shipped to the Maldives
Sustainable Hotels In The Maldives
Featured Image: Ritz-Carlton Maldives