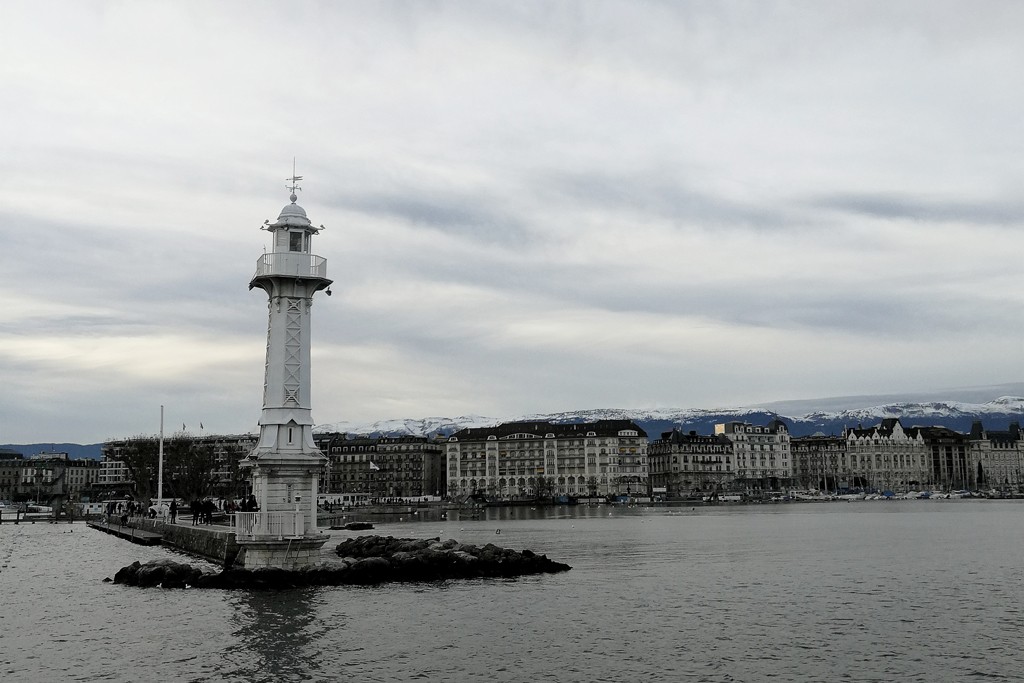 Winter Weekender: L'Escalade Festival, Geneva
---
It's time to start planning a festive family weekender in Switzerland…
Geneva might slip under the radar in your hunt for hip, family-friendly destinations for a pre-Christmas festive getaway. But visit Switzerland's banking hub at the beginning of December and you'll be surprised to discover a city alive with action, festive fun and entertainment. During the Fête de l'Escalade is the perfect time to give this cosmopolitan culture hub a chance to impress you with its playful side…
L'Escalade Festival Geneva
WHAT?
Known for its neutrality and focus on peacekeeping, Switzerland doesn't have a past free from military conflicts. And Geneva's most popular annual festival, L'Escalade, takes place every December to mark the events of 11 December 1602, when the Duke of Savoy's army attempted to attack the city under the cover of darkness. The plan was for the Duke's soldiers to scale the city's walls and open the gate, but the invasion was thwarted when the bells of the cathedral rang out, waking the Genevans who took to the streets and saved the city.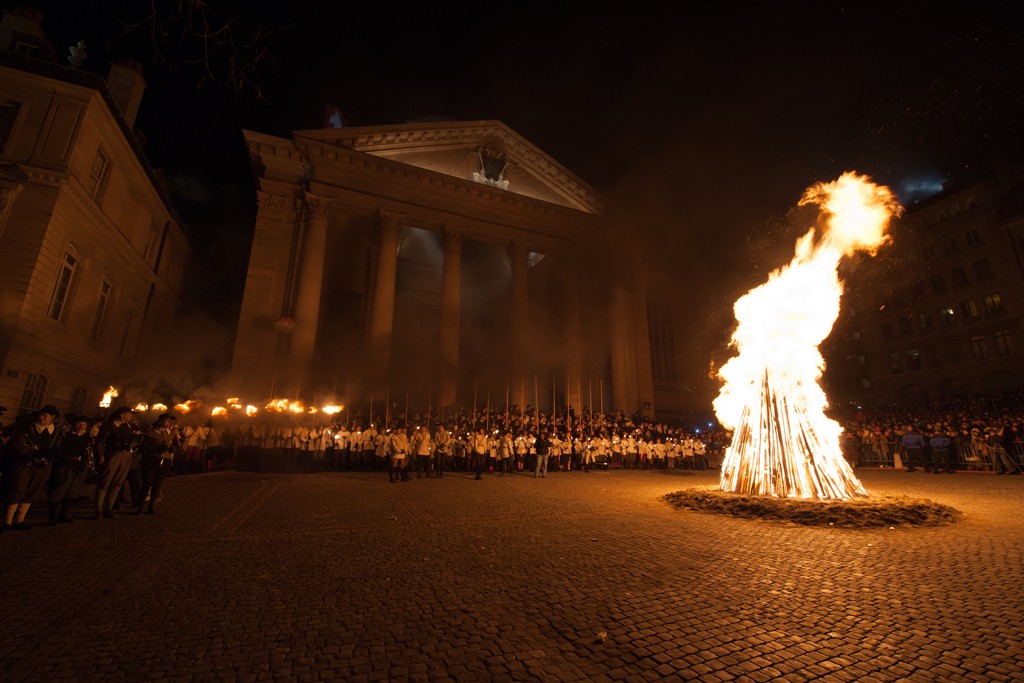 The L'Escalade annual celebrations take place over two weekends every December, the first with a festive fancy dress parade and the second with a whole weekend of historical reenactments, processions and parades throughout the old town. There are plenty of family-friendly activities to take part in, including a children's lantern parade, a journey through a secret passage, battle reenactments, musket firings and more. With one of the largest renaissance reeanactment casts in all of Europe, the whole of the old town is overrun with soldiers, horses and traditional fare. The festivities are wrapped up on Sunday evening with an enormous bonfire in front of St Peter's Cathedral.
EAT
The symbol of the festival is the famous chocolate cauldron, to symbolise Mère Royaume's pot of soup that she reportedly tipped over the head of a Savoyard soldier in the middle of the night, thwarting his attack, waking the masses and helping the defence of the city. The youngest and oldest member of the family join hands to smash the cauldron saying "Ainsi périrent les ennemis de la République!" (thus perish the enemies of the Republic) before everyone tucks in. Visit La Bonbonniere, one of finest (and oldest) chocolate makers in Geneva to get yours, and while you choose, try a hot chocolate from their chocolate bar, with options including mint, caramel (a particular hit with little ones), dark and light varieties to name but a few. While here you should also stock up on some of their award-winning chocolates to take home as Christmas gifts (if they survive the journey without being eaten).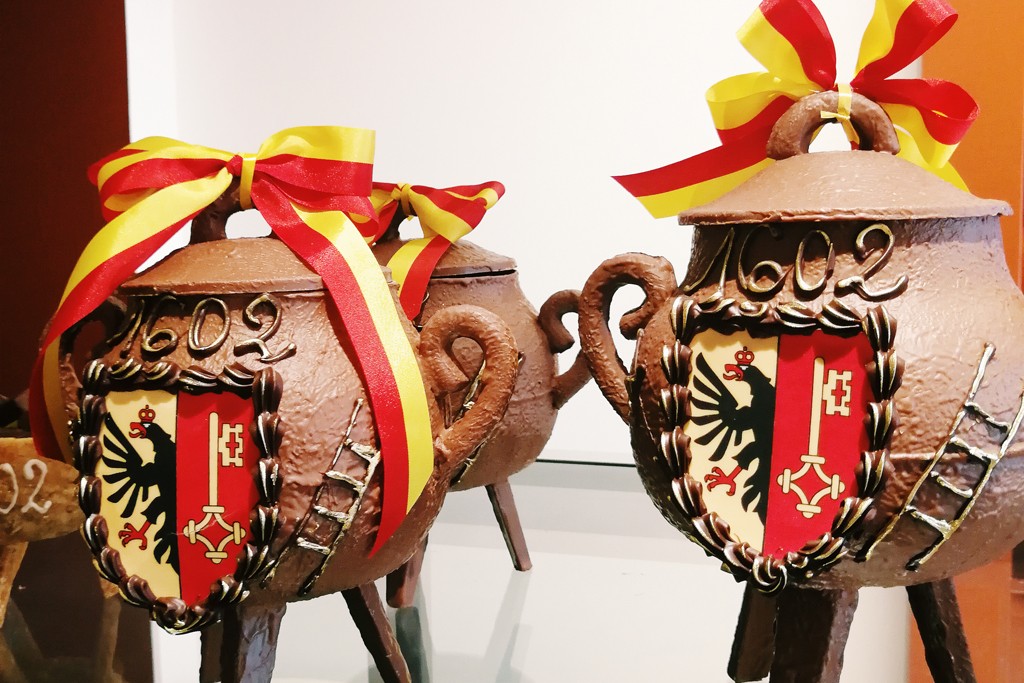 While in town you should, of course, also indulge in a fondue. For unmissable culinary delights, check out our Geneva travel guide.
STAY
For the perfect family weekender in Geneva, opt for a truly family-run hotel in the luxury Beau-Rivage Genève, which has been nestled on the lake front for 150 years. A must-visit over the festive period for its stunning, towering Christmas tree in the lobby (the largest in the city), each of the hotels rooms and suites boast beautiful, classic décor and gorgeous views. The Celestial Floors, a new addition in 2017, feature 17 rooms and suits including duplexes perfect for family groups, with finishing touches like star-gazing windows above beds and hidden technology features. In a business-focused city where luxury hotels are in abundance, the Beau-Rivage feels friendly and unintimidating, no matter how overexcited (/hyperactive) your accompanying children are. beau-rivage.ch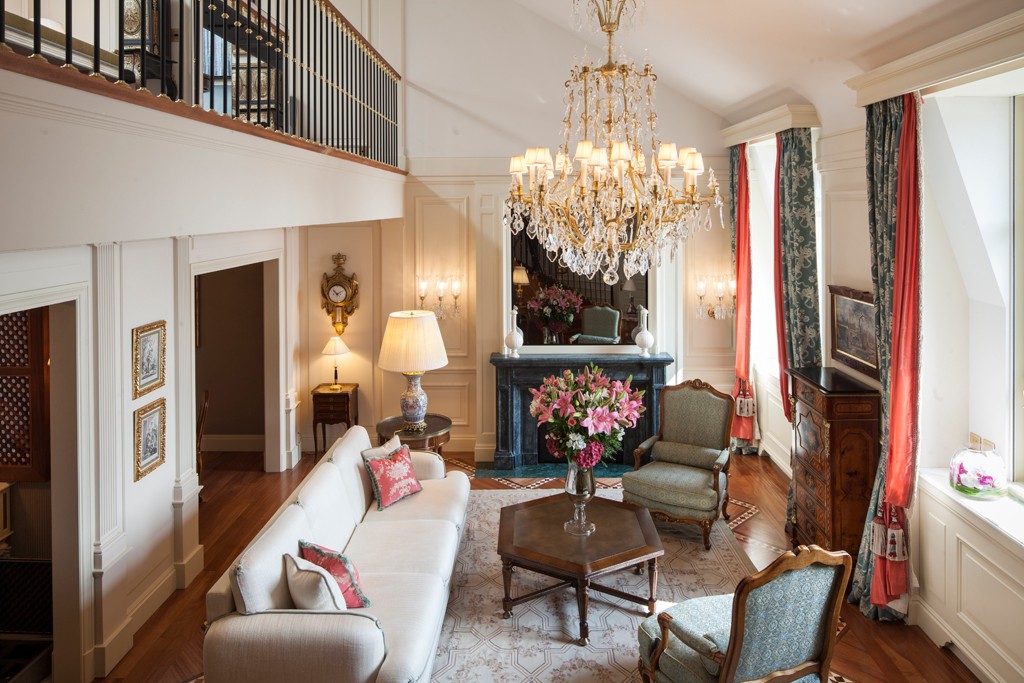 BOOK
Book your stay at Beau Rivage at beau-rivage.ch
Flights from London to Geneva with EasyJet from £35 one-way | The Geneva Pass can be bought from Geneva Tourism website from 20.80 CHF for a one day pass (-20% Winter discount) | Visit geneve.com or call 0041 22 909 70 70 for more information