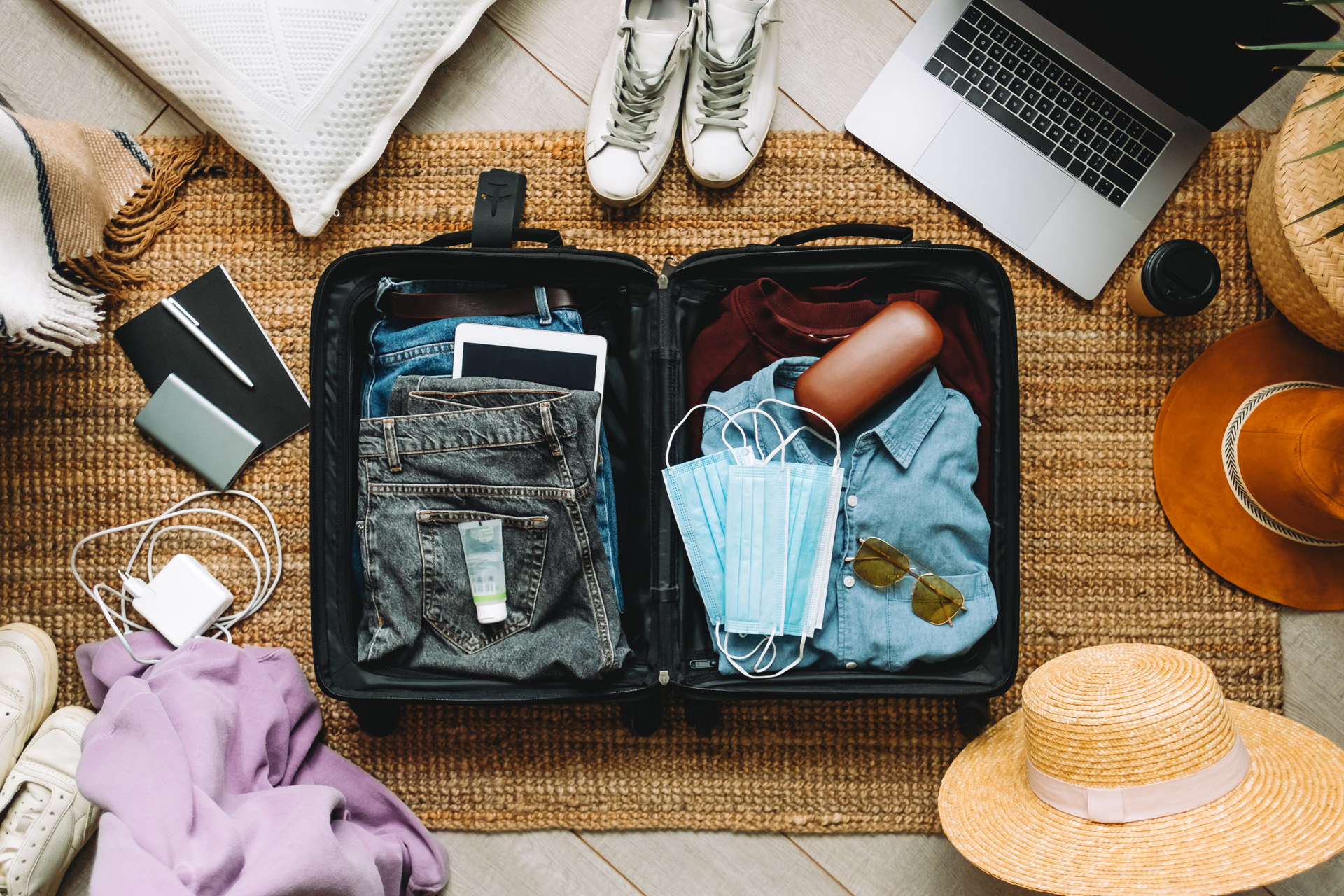 Hand Luggage Allowance: How to Pack, According to the Experts
---
Noticed new baggage restrictions on your flight and hoping to avoid a fine? Hesitant to check luggage into the hold because of your friends' recent lost luggage horror stories? We hear you. Luggage is one of the many victims of recent travel chaos. If you're set on flying to a far-flung destination this summer rather than embarking on a staycation, here's everything you need to know about streamlining your packing.
Coastal and Lake Staycations That Will Make You Feel Like You're Abroad
It's a messy combination: airlines are trying to increase profits by altering their luggage allowances, and holidaymakers are looking to reduce flight costs amid the cost of living crisis and avoid lengthy luggage queues amid the airport crisis. The result? A 130% increase in cabin case sales for Studio compared to this time last year. Likewise, searches for 'hand luggage allowance' are up 2816%, and there has been 1300% more searches for 'how to pack hand luggage'.
If you are one of those many searchers, you've landed on the right page. If you're struggling to squeeze all of your essentials into a smaller case than you're used to, here's everything you need to know about efficient hand-luggage packing, according to Studio's packing expert, Leanne O'Malley.
The Best Beach Bags for Summer
How to Pack for your Holiday Abroad, According to the Experts
Pick your Holiday Uniform
'One of the easiest ways to create a capsule wardrobe is to establish a 'uniform',' says Leanne. 'Whether you love tailored trousers and a fitted top, or a loose blouse and well-fitting jeans, decide what type of outfit you feel most comfortable in and use this as your go-to look each day you're away.'
How to Wear Summer Hats: An Expert Guide
Pack for the Holiday You're Actually Going On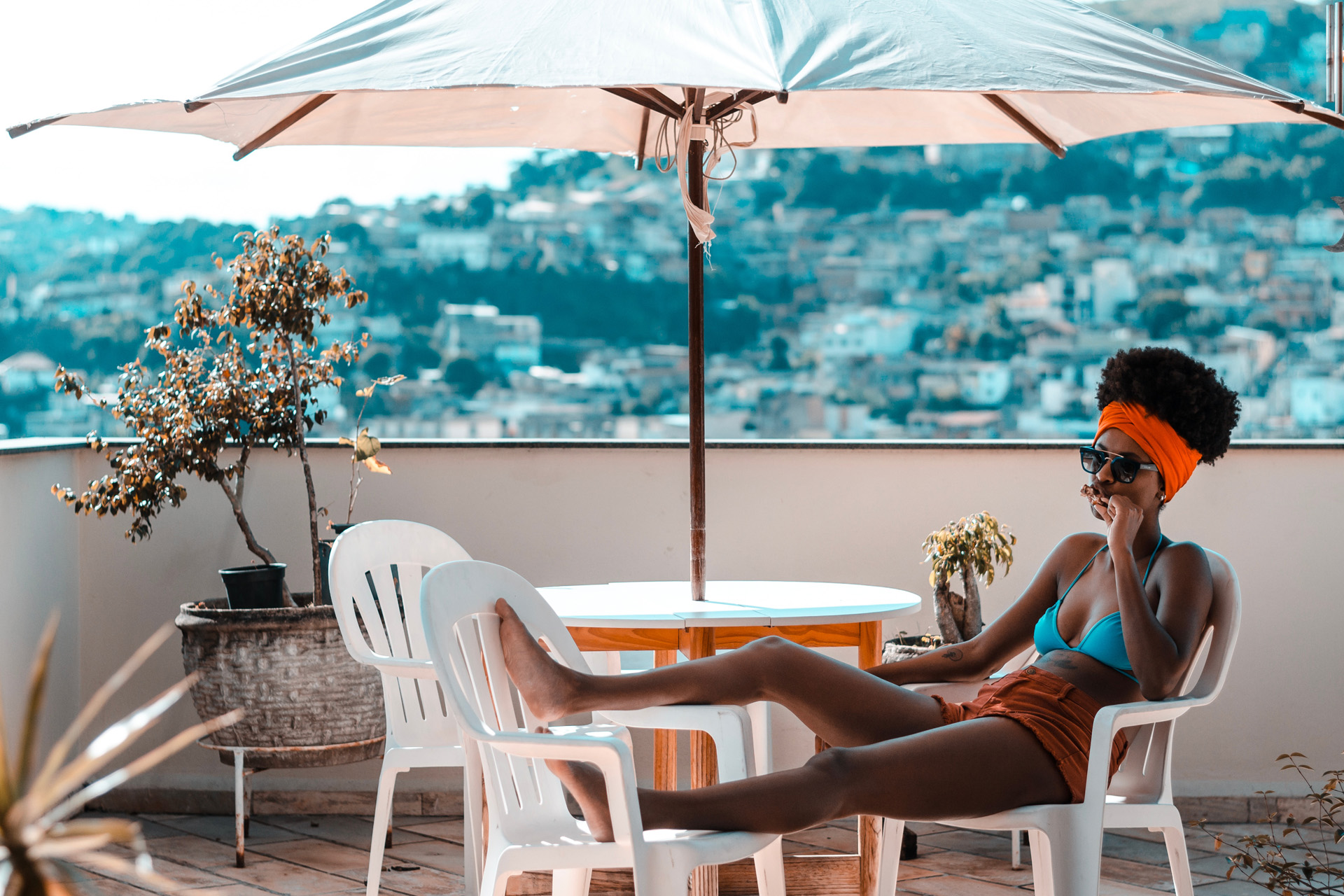 'The most common luggage mistake? Packing too many items for that elusive 'just in case' scenario,' says Leanne. 'Rather than diving straight into your wardrobe, take time to map out what you will be doing while you're away, the appropriate dress code for this, and what sort of weather you are expecting. From here, you should be able to accurately pinpoint how many outfits and what sort of clothing items you will need for your holiday.'
Look the Best Dressed with these Glamorous Summer Cocktail Dresses
Start with your Favourite Basics
'When you have decided on your outfit formula and how many iterations you'll need, start picking out your favourite and most versatile essential clothing items,' Leanne suggests. 'We're talking about a plain white tee, breathable shorts, and a trusted pair of trousers; the items that will provide the basis for all of your outfits. 
'Pack the clothes you feel confident and comfortable wearing so that you can feel this way on holiday, too,' she adds. 'Once you've packed these holiday uniform essentials, you will then be able to see how much space is left for other items of clothing.' 
Roll your Clothes When Packing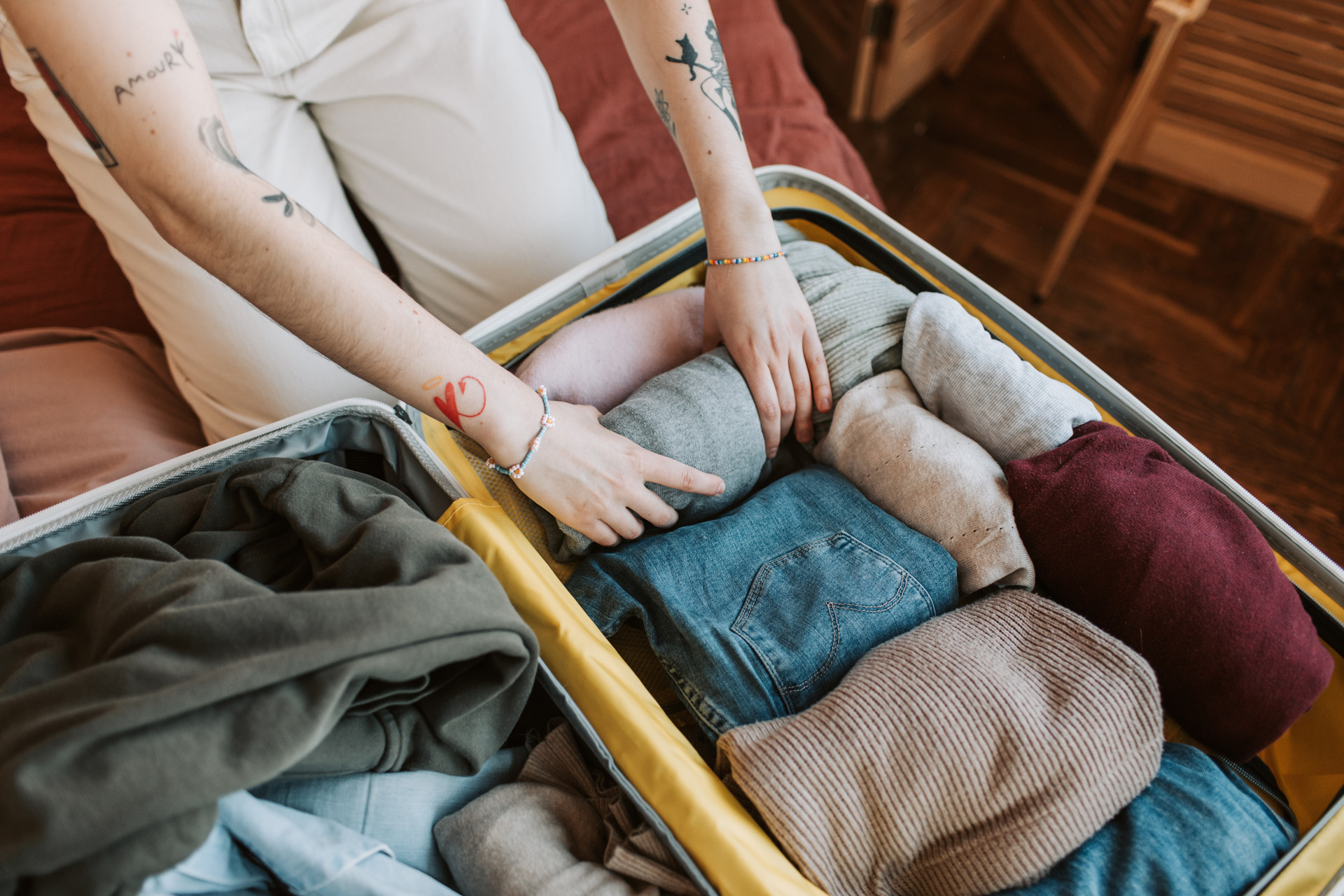 A tried and tested method: clothes rolling. 'Sometimes, it's not about what clothes you put in your cabin bag, it's how you pack them,' says Leanne. 'Folding your clothes might seem like the neatest option to minimise creases, but you are actually taking up more space in your bag. By rolling your shirts, dresses, shorts, and skirts into compact pieces, you can add more winning outfits to your holiday wardrobe.'
Clothes rolling can also actually minimise creasing, as there are no harsh lines for the item to crease into.
'To roll a tee efficiently, lay the item of clothing on a flat surface and smooth out any wrinkles,' says Leanne. 'Then fold the sleeves inside and start rolling up from the hem. Job done! You can also make use of vacuum bags to reduce the physical space of your clothing.'
Read More: Travel Accessories for the Sustainable Traveller
Lightweight Layers
Layering: it's at the heart of fashion, and your holidays should be no different. 'Regardless of your clever luggage techniques, the heavier or larger items in your carry-on will always pose a packing problem – but you can mitigate their impact,' says Leanne. 'Regarding layers, opt for lightweight, neutral-coloured items that won't take up too much space. The trick is to opt for layers that can be worn with every outfit combination you've packed, such as a rain mac or linen jumper.
'Another top tip is to wear these larger items of clothing in the airport when travelling,' says Leanne. 'This way, you can save luggage space without compromising on clothes that'll keep you warm if the weather takes an unexpectedly chilly turn.'
Mix and Match your Swimwear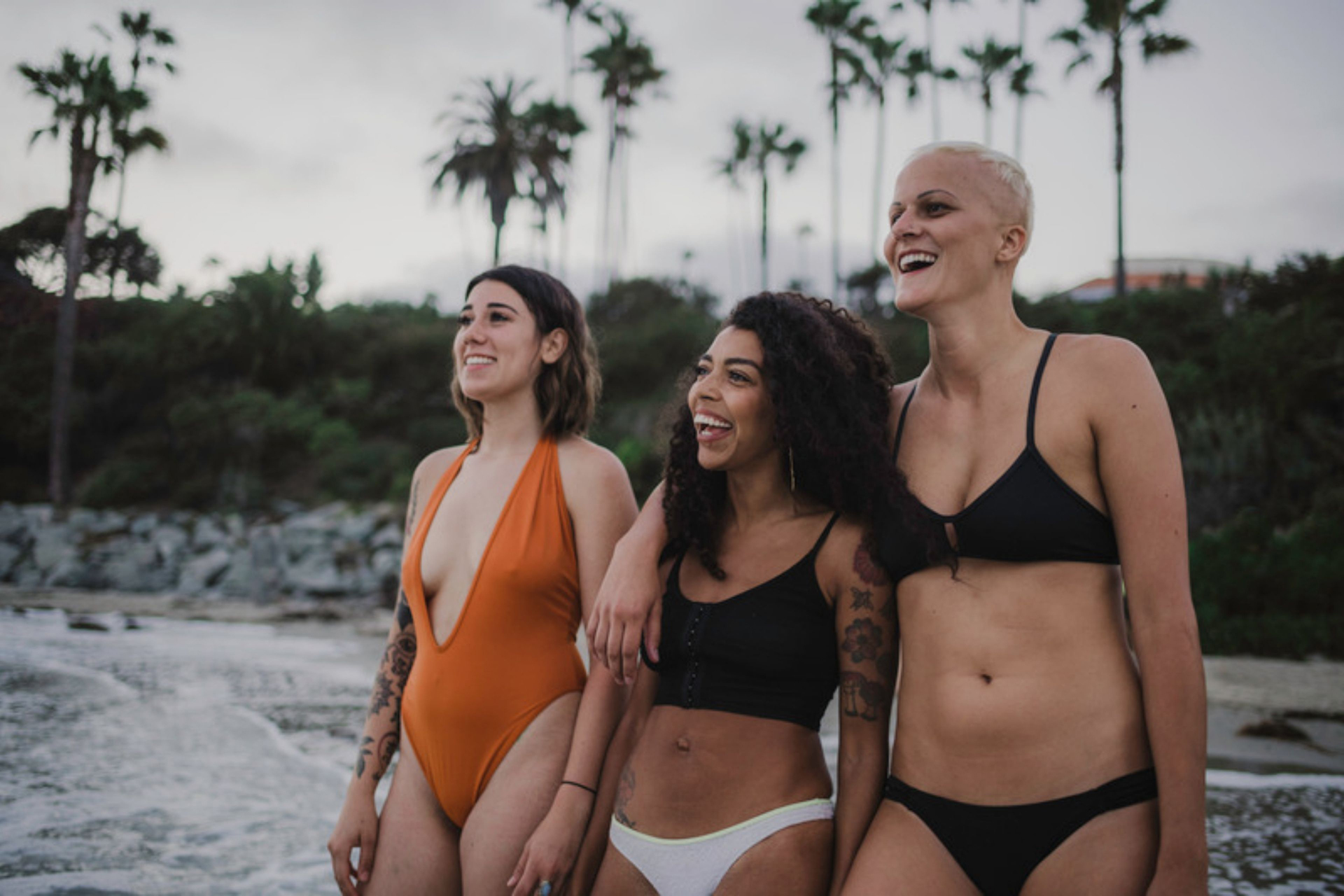 If you just bought a brand new swimwear set, you might not want to hear this. But: 'If your holiday is going to be all beach trips and lazy pool days, you need to be smart with your swimwear,' Leanne says. 'Go for bikinis that you can effortlessly mix and match to create more poolside looks with fewer pieces. 
'A good way to find swimwear that you can easily pair together is to stick to one colour palette or opt for plain bikinis with block colours,' Leanne recommends. 'When it comes to packing bikinis with a moulded cup and underwire, make sure to stack them in your case. This prevents them from losing their shape while travelling.'
Sustainable Swimwear Brands to Discover Now
Share the Load
Sharing is caring, after all! 'If you're travelling with friends, then you can save valuable space by sharing different items during your trip,' says Leanne. 'Most hotels provide a hairdryer, but the responsibility of bringing appliances such as straighteners and curling tongues can be shared within the group.'
READ MORE
Regenerative Tourism: The Top Destinations Leading the Way / Chic New Hotels in European Cities