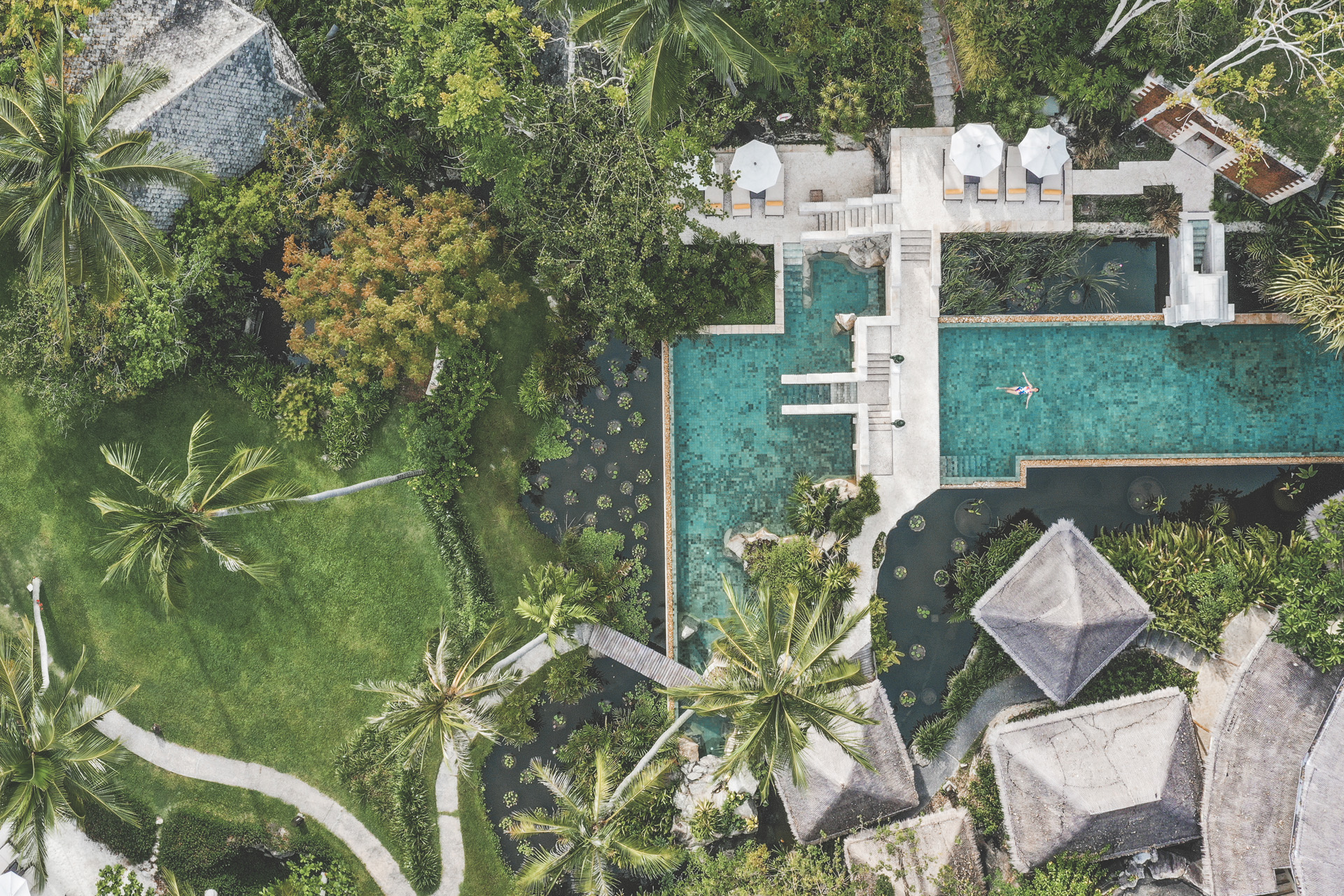 The Ultimate Sustainable Luxury Reset: Kamalaya Wellness Sanctuary – Review
'Truly unique'
Are you looking to recharge your batteries, press pause on your busy lifestyle and really focus on your own mental and physical health? For the ultimate sustainable luxury reset, Nicole Smallwood visits Kamalaya Wellness Sanctuary retreat in Koh Samui, Thailand.
Read the C&TH Responsible Tourism Guide
Review: Kamalaya Wellness Sanctuary – Koh Samui, Thailand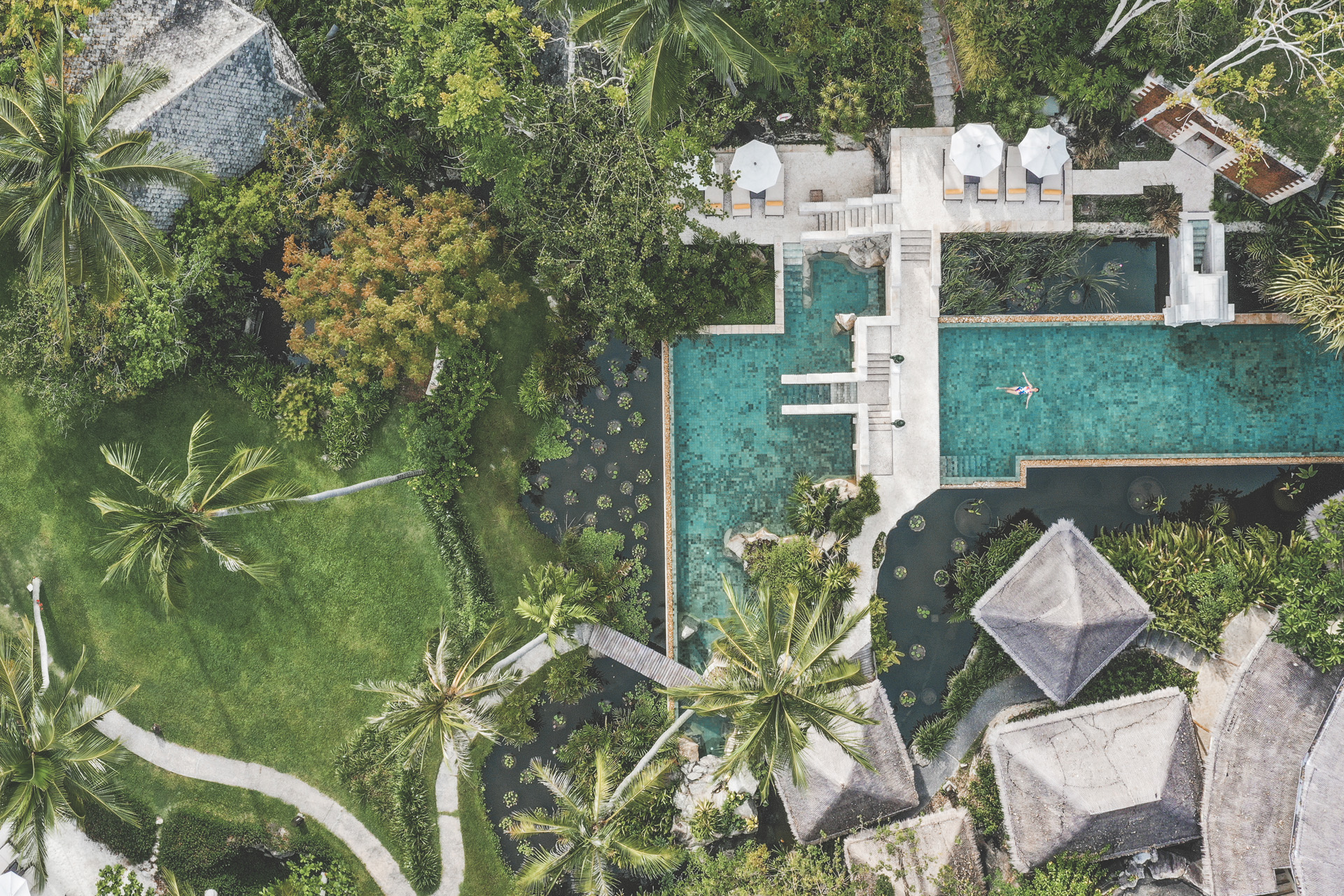 Founded by John and Karina Stewart 16 years ago in a beautiful corner of Koh Samui, Kamalaya offers truly comprehensive health and wellness programmes focusing on mental, physical and spiritual wellbeing. Kamalaya's aim is to equip each visitor with a new set of skills which they can maintain after they depart and return to their everyday lives.
At Kamalaya (meaning lotus realm in the ancient language of Sanskrit, symbolising the unfolding of the human spirit), any preconceived notions of both what to expect and what is expected of you gradually melt away as beauty of the location and the tranquillity of the setting work their magic. The ethos is that true healing comes from acceptance, not resistance, and once you slip almost unconsciously into this mindset, the true beauty of Kamalaya unfolds.
In addition to the guest experience, Kamalaya is dedicated to aiding and improving the natural environment and constantly striving to improve their already impressive sustainability credentials. Hosts regularly help with projects within the local community and volunteer for monthly beach and clean-up initiatives around the island.
STAY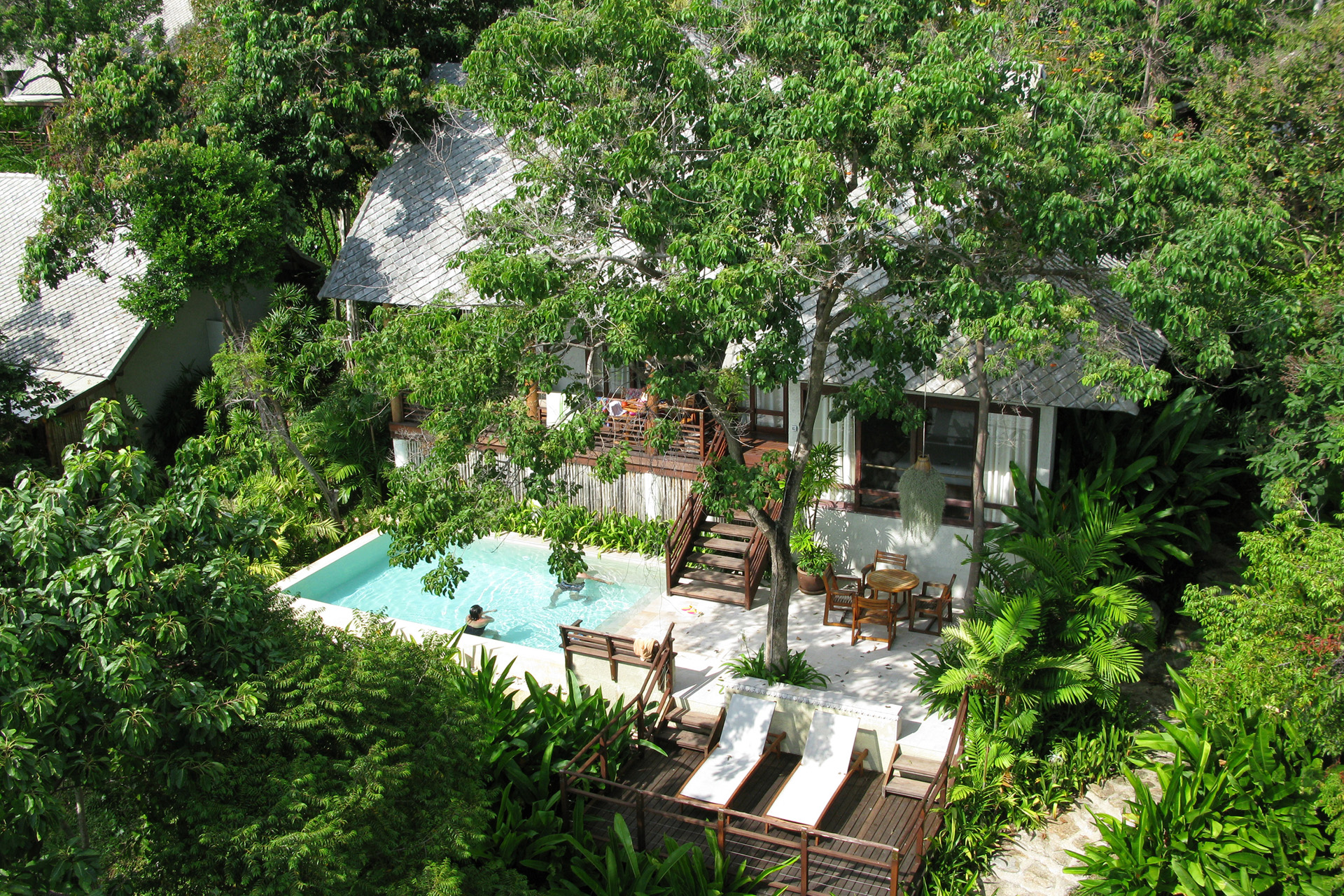 Located on a beautiful hillside around the sacred Arjan Cave – where Buddhist seekers of enlightenment have been coming for hundreds of years – the landscape provides an immediate connection to nature, with the turquoise sea expanding in front of you and the jungle covered hills soaring up behind. The sounds and visions of nature are everywhere, from the friendly geckos quietly minding their own business to the chorus of cicadas accompanying your every move.
The accommodation is situated from the very bottom of the hillside location, where the beach is your front garden, all the way up to the top of the (rather steep) incline. There are over a dozen different room categories to choose from, ranging from the sunny hillside suites with balconies and magnificent sea views, to split-level villas hidden in the jungle, to beachside villas with outdoor bathrooms and private infinity pools. The drive for sustainability is evident in the use of indigenous wood in all of the buildings at Kamalaya, which boosts the local economy and avoids the high eco-cost of tropical forest deforestation.
The styling is simple yet chic with large and (very) comfortable beds, inviting seating areas and well modelled bathrooms, all set within white painted walls and timber floors. All rooms contain a very useful information folder which includes meditation techniques, and a catalogue of some of the foods served at Kamalaya along with a description of their health benefits. Each evening, housekeeping comes to replenish your water, and leave a daily fruit plate and a generous selection of teas, with full descriptions of the health benefits they provide.
DO
Kamalaya offers truly comprehensive health and wellness packages which combine holistic medicine traditions from East and West to offer a menu of 70+ therapies and treatments. There are over 50 certified wellness professionals, including naturopaths, doctors of traditional Chinese medicine, western medical doctors, registered nurses, nutritionists, life transformation experts, Thai therapists, fitness specialists, and yoga, meditation and pranayama teachers. They also have other functional-medicine and life-enhancement therapies focussing on sleep, fitness, gut health, immunity, cellular regeneration, beauty, weight and anxiety.
Kamalaya seamlessly manages to integrate the beauty of the surrounding environment into its design: the Wellness Sanctuary features open air treatment spaces with breath-taking views, as well as deluxe air-conditioned studios. Even the view from the changing/shower room is truly jaw-dropping.
Kamalaya is also in the process of introducing more cutting-edge science; think epigenetics and skin DNA, screenings for microbiome and food intolerances, and genetic tests for nutritional and fitness traits and predisposition to diseases. I went through the blood reoxygenation process and truly felt the benefit it provided. We selected the Basic Optimal Fitness package with the aim of detoxing, losing weight and improving fitness – I am pleased to report all of these aims were achieved. But the main aim here is to provide a tailored approach to health and wellbeing, allowing guests to achieve specific outcomes and co-create a perfect fit of a wellness program that will provide the building blocks to maintain the changes kickstarted here when you return home.
Following arrival, and after a bit of time to settle in and get your bearings, the initial individual consultation is your first stop. Here, you are weighed and measured along with your consultation chat with a wellness specialist, all with the aim of designing and building a tailor-made wellness program, as well as setting your goals and intentions.
Daily morning personal training sessions are followed by ice bath dips and 30 minute infrared saunas. These sessions are then complemented in the afternoon by truly phenomenal 90 min treatments ranging from reflexology, myofascial, traditional and Thai massage, breath workshops, meditation and aqua aerobics. At the end of each day sitting down for dinner, we felt invigorated, knowing our supper had truly been earned.
EAT
The importance of food and nutrition to the holistic health concept is certainly not overlooked. The variety of foods tantalise your tastebuds along with eye-catching presentation, making every meal time truly something special. Whether it be breakfast or dinner at the main restaurant with views out over the tropical hillside, or lunch in the Amarita Café amid the carp-filled pools with views over the ocean, the food and the location never disappoint.
Kamalaya's healthy cuisine is influenced by Karina's wealth of knowledge in functional medicine and cellular detoxification. It is based on principles of Asian healing traditions, as well as the latest nutritional research. Food is sourced organically and locally wherever possible and food waste is composted for the gardens. Wastewater is processed and used for gardening, and Kamalaya's kitchens use energy-efficient chillers.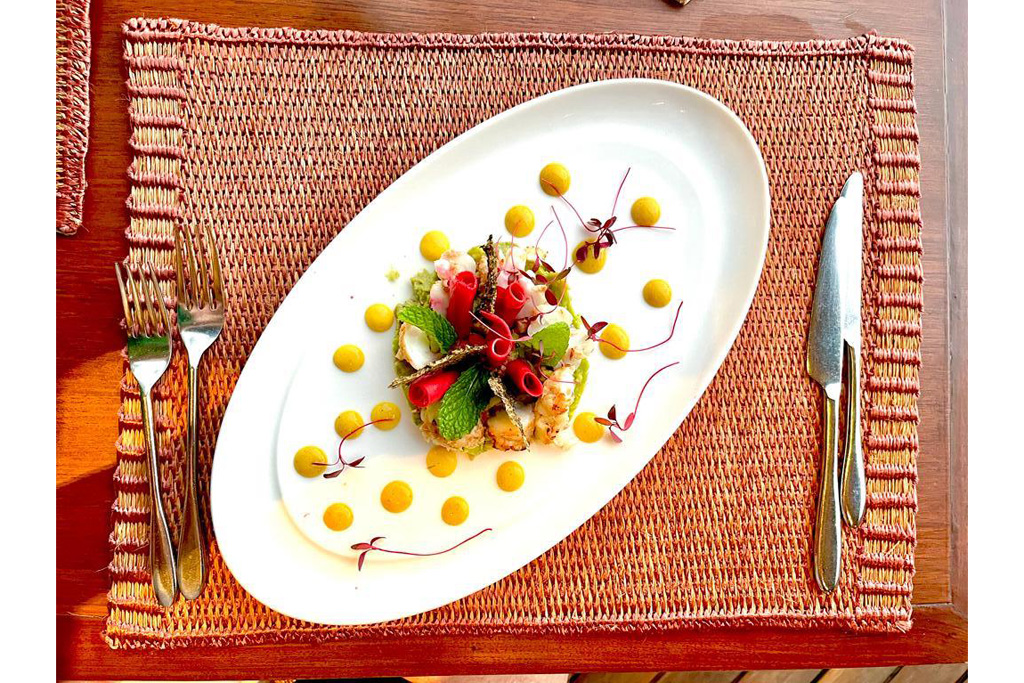 The menu is ever-changing, and thoughtfully collated for easy navigation, making it as simple as possible to follow the suggested requirements of your specific program. Even if you may struggle on day one the kind, knowledgeable and downright lovely staff are always on hand to answer any questions you may have. A Kamalaya fundamental is that there are no strict rules and nothing is forced, guests are guided towards healthy lifestyle choices, but the ultimate decision on whether to have that dessert or not is down to you.
The secrets of the healthy and inspired cuisine beg to be taken home to the point that we asked about a Kamalaya cookbook – but it seems they are keeping these delicious secrets to themselves.
THE FINAL WORD
Kamalaya feels truly unique. It is not only the beauty and tranquillity of the setting, the skill, attitude and dedication of the staff, the full range of treatments and classes, or the sheer deliciousness of the ever-changing menu. It is so much more than the sum of its parts: a life enhancing experience which will live with you long into the future. 
BOOK IT
A seven-day Basic Optimal Fitness programme at Kamalaya starts from £4,265 (£609 per day) including accommodation, all meals and beverages (excluding imported drinks and alcohol), airport transfers and sixteen treatments. kamalaya.com