Every year Perth residents head south to escape the Australian heat. Jeremy Taylor joins the coastal exodus…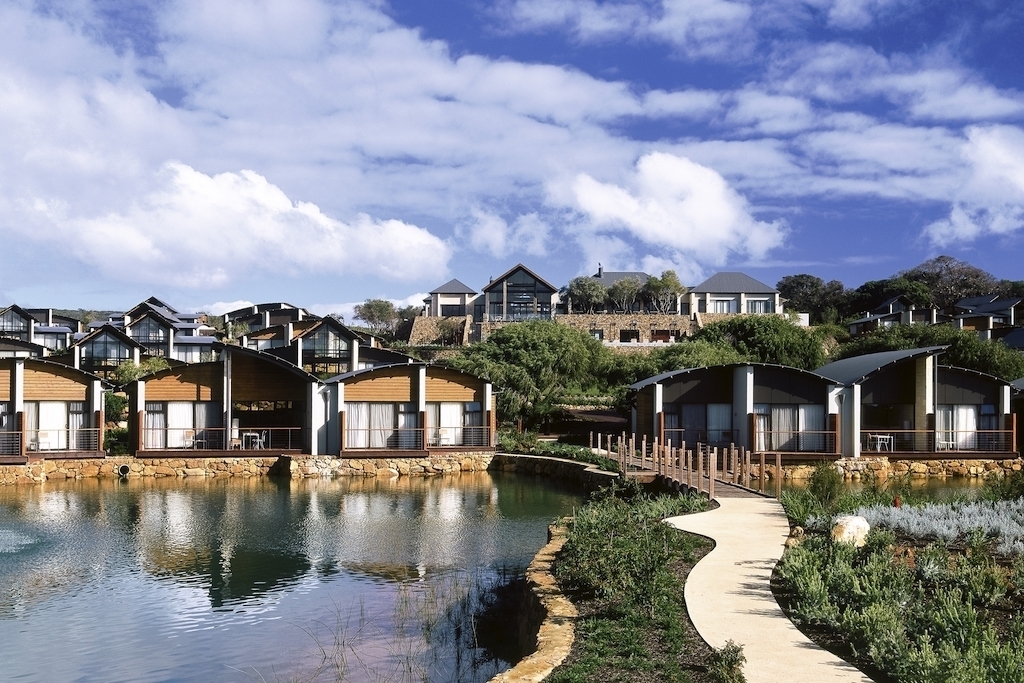 Western Australia: Why Now?
A frenzy of new hotel openings, chic restaurants, wineries and the guarantee of endless sunshine have made Perth one of the world's coolest travel destinations. The capital of Western Australia grew wealthy from a mining boom but is now digging in for a gold rush of tourism.
I've visited the City of Light three times in the last two years – just keeping abreast of the swath of the latest hotels and eateries is almost impossible. Apart from a thriving arts community, trendy bars and urban renewal projects like Perth City Link and Elizabeth Quay, the rate of revitalisation has left Sydney in the shade.
Remarkable as it might seem, regular passenger flights to Australia only started after the Second World War – the 9,000-mile journey was known as the Kangaroo Route and required endless refuelling stops. Since last year (2018) however, Perth is now just a 17-hour, non-stop flight away for the first time.
I've timed my latest trip to coincide with one of Mother Nature's greatest phenomenon in the Southern hemisphere. Pods of whales migrate north up the Western Australia coast from May to December, making an epic journey from the food-rich Southern Ocean to warmer breeding grounds off the north-west coast.
Clearly visible from shore-based vantage points across the Indian Ocean, humpback, southern right and blue whales breach and tail-slap alongside their calves in an awesome spectacle of majestic power. A marine-life hotspot, this is another reason why Western Australia can attract visitors from all over the world.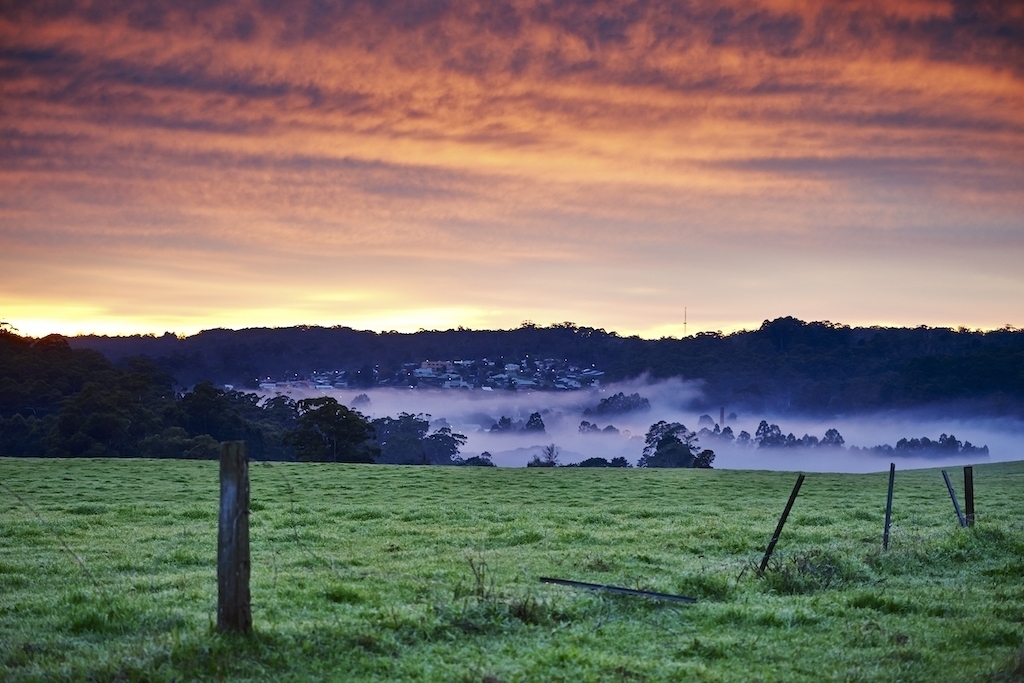 As the whales cruise gently north along the coast, many city-dwelling Perthites migrate in the opposite direction, driving to the slightly cooler, more temperate shores of the South West and the outdoor playground of the Margaret River.
Beyond Wine
This wineland region has become one of Australia's most exclusive getaways, with multi-million dollar properties and vineyards vying for space. The great and the good of Perth pack up their cars and follow the Kwinana Freeway south, skirting the picturesque coast through Busselton and upmarket Dunsborough for their summer and weekend getaways.
I'm joining them in Bentley's luxurious Bentayga SUV – probably the ultimate four-wheel drive for any Australian adventure. But there are a few golden motoring rules that everybody has observe Down Under. Firstly, speed limits are strictly enforced and secondly, driving at dusk runs the risk of a close encounter with a kangaroo.
I'm planning my route while sat in the Wildflower and Post, chef Jed Gerrard's restaurant at COMO The Treasury. The former 19th century state building in Perth's Central Business District has been transformed into a chic and stylish hotel with all the trimmings.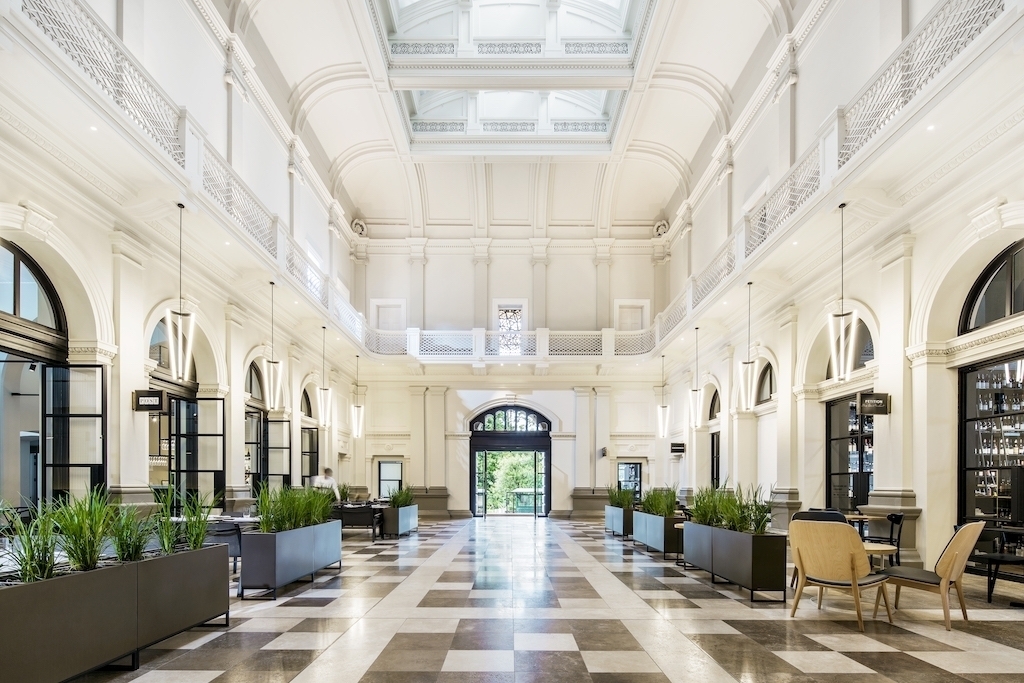 Voted second best hotel in the world by Conde Nast, the St George's Terrace address near the cathedral is one of the most desirable destinations to get over jetlag. It features statement art works, original stairways and a rooftop swimming pool that lets you float away to a different world.
Slightly more affordable is the new Crown Towers complex, about a ten-minute (£14) taxi ride from the CBD. On the southern side of Perth's Swan River, I was welcomed at this hotel-resort with a grand entrance lobby, concierge in top hats and high-rise views over the city and its newest sports stadium.
Carefully manicured parkland walks and cycle rides snake around the palm-edged pools and boutique shops. As dusk falls, a vast casino pulls in even more visitors. The Crown is big, lavish and bubbling. It's fun to watch others gambling away a small fortune and the location is a very handy for the airport.
Breezy Freemantle is about a 30-minute drive away and has been transformed to create a buzzing city of new and old-world charms. I found it fascinating to walk through the best preserved, 19th century port streetscape in the world. What must it have been like to arrive here by ship from England a century ago?
Most of the original Victorian and Georgian buildings still exist, nowadays lined with a network of independent shops, coffee houses and bakeries along the Cappuccino Strip. The jetties are still bustling with cargo ships and day trips out to Rottnest Island, once run as an Aboriginal penal colony.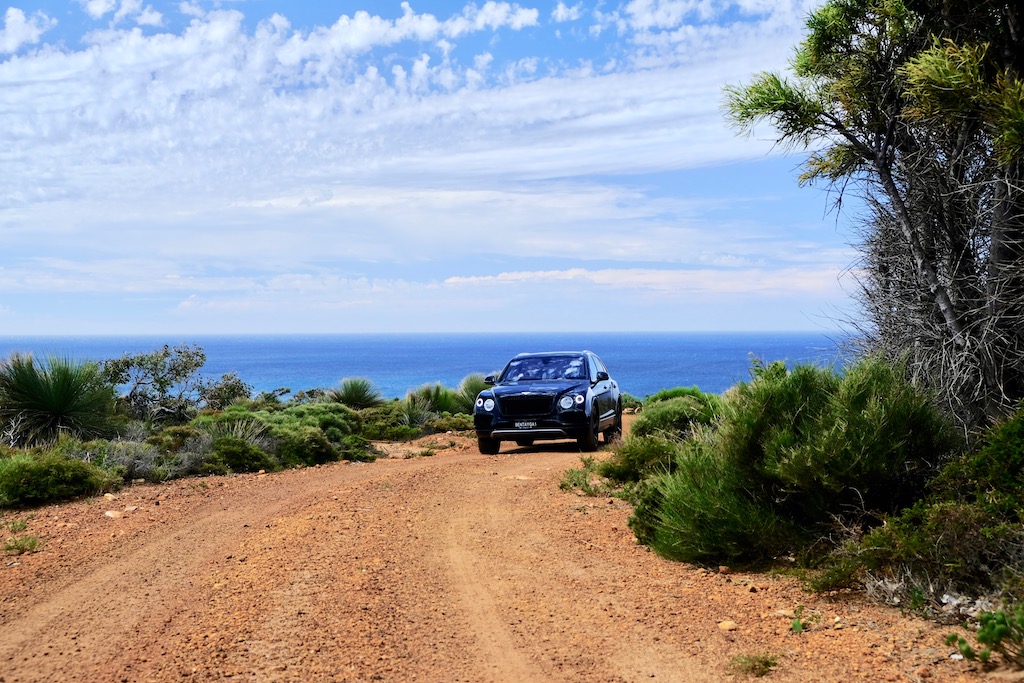 Road Trip
My drive south to Margaret River will take no more than four hours, which is nothing in country the size of Australia. Along the way there are places to swim, snorkel and spot wildlife. A 'must see' is the newly opened Dolphin Discovery Centre at Bunbury, about 90-minutes from Perth, where boat trips and swims with dolphins are very popular.
Most travellers head straight to Margaret River without stopping to take breath but Busselton and Dunsborough both offer wonderful beaches and clear water. The underwater observatory at the end of mile-long Busselton jetty is reached via an electric train. It's a great way to explore coral reef without getting your feet wet.
The Bentley Bentayga is a perfect fit in swish Dunsborough, which used to be a quiet seaside town but now boasts some of the most expensive real estate in WA. Beside the waters of Geographe Bay are award-winning wineries and restaurants like the Eagle Bay Brewery, serving flavour-packed dishes prepared by English chef, Rupert Brown.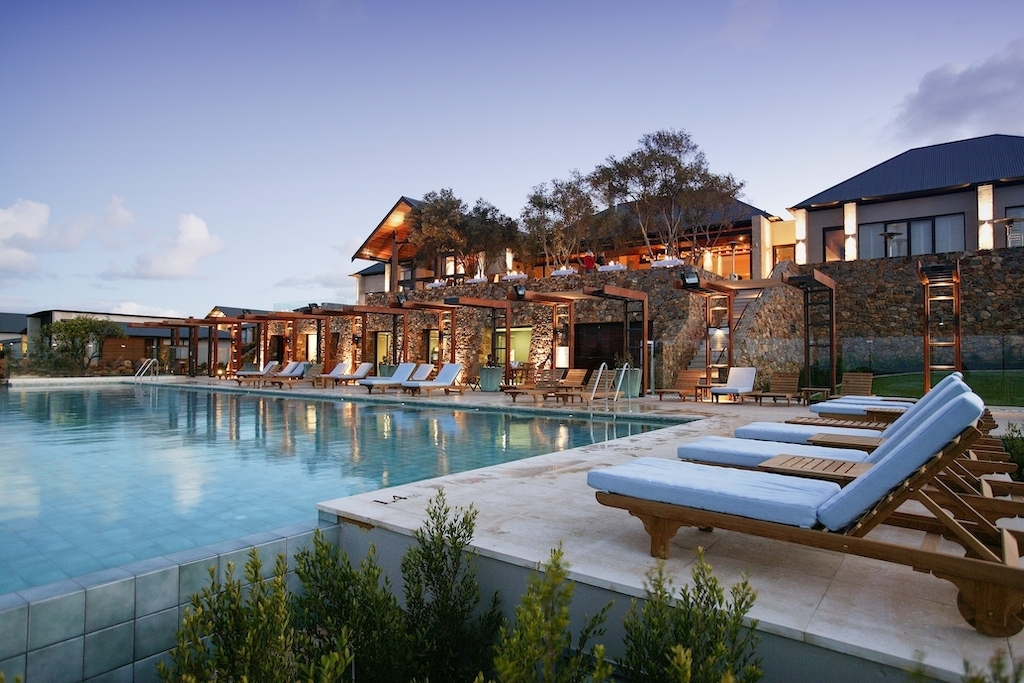 Nearby Meelup has some of the best swimming waters in the state, while I spent a restful night at Pullman Bunker Bay Resort a few miles further south. Bordering a sheltered inlet, this nest of private villas has direct access to the beach and walking trails across Cape Naturaliste and beyond. There's the obligatory spa, tennis court and gym, as well as complimentary exercise classes if you really don't fancy a barefoot jog through the waves.
It's hard to drag myself away from Bunker Bay but the luxury chalets on the Silkwood Estate two hours further south have the added attraction of a vineyard on the doorstep. Set lakeside in the heart of a Karri forest – the tallest hardwoods in the world – the individually themed properties are a haven of relaxation, washed down with a good Cabernet Sauvignon.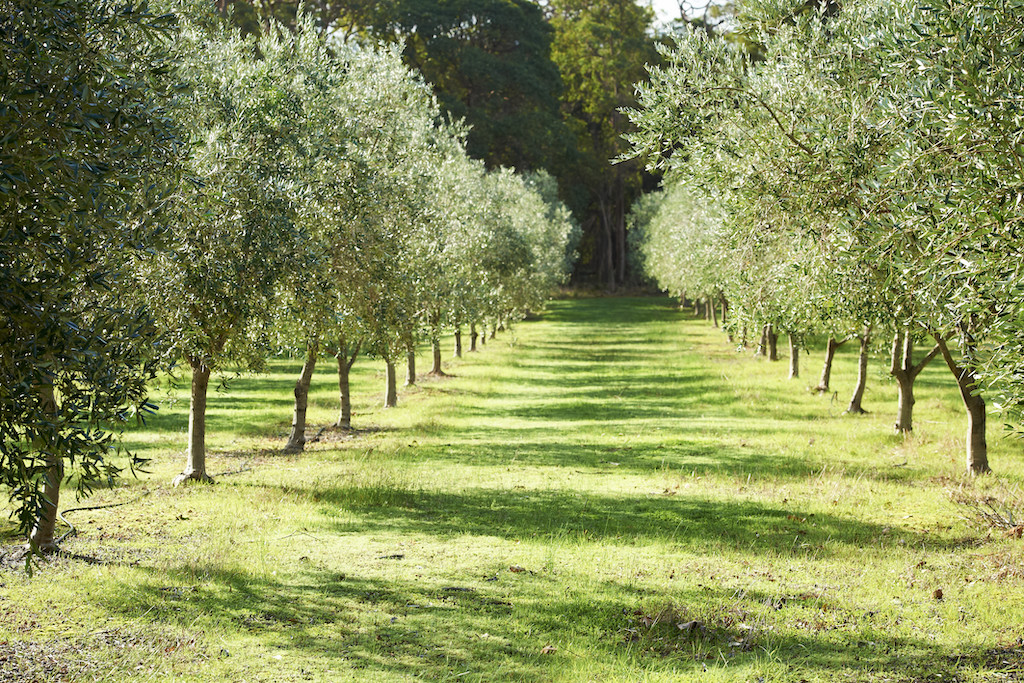 This region is a continuous chain of national parks and reserves that protect a variety of trees. Nearer the coast, the thickly forested landscape changes to windswept heath, sand dunes and wetlands. This is a place to walk and get away from the heat beneath a canopy of huge trees.
The Silkwood Estate is a great base to explore the region, either by canoeing the Frankland River, four-wheel driving across the many coastal tracks, or taking to the skies on the Valley of the Giants Treetop Walk.
Th friendly oasis of Perth and south west Australia are often overlooked in favour of Sydney and the east coast but this is a location that begs to be explored before it becomes too popular. It's hot in the summer months but seriously cool all year round.
Austravel offers an 11-day tour of the Western Australia coast staying at the hotels featured above from£2,219 per person, including five-day car hire, transfers and return flights from Heathrow with Qatar Airlines. Quote is based on travel in November 2019. For information on the Western Australia region visit the tourist board here.
Discover more travel features… 
The Best Resorts in the Maldives: The C&TH Guide
Hot New Hotels: 30 Hotels You'll Want to Check in to in 2019
---