Jeremy Taylor goes to Australia, following in the footsteps of Pippa Middleton to find out where the Duchess of Cambridge's sister honeymooned away from the prying eyes of the paparazzi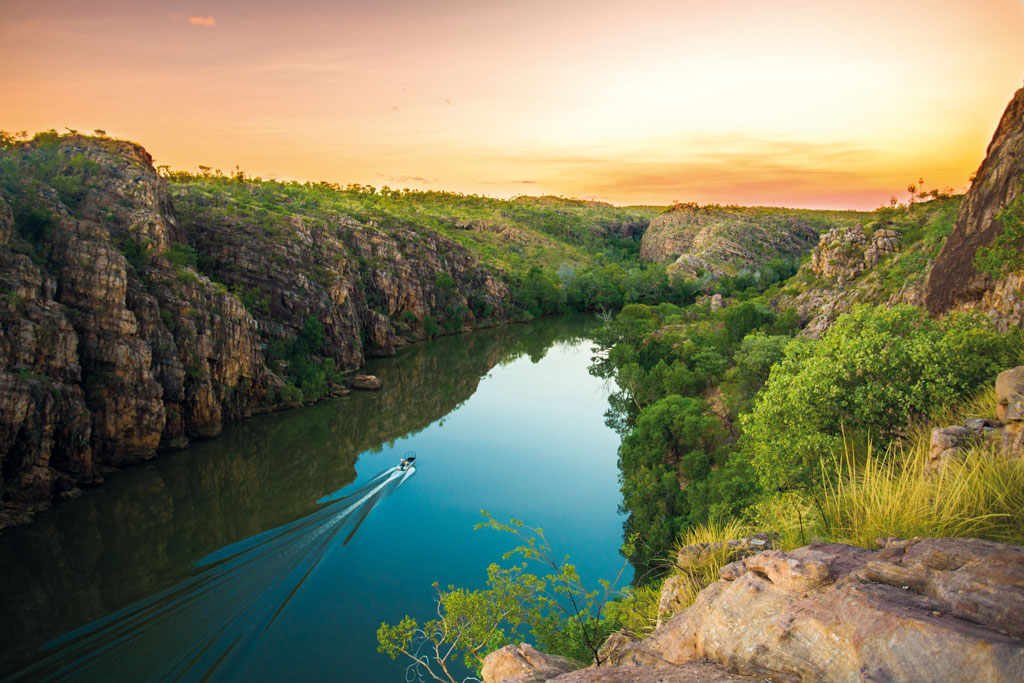 Every luxury lodge at Bamurru Plains in Australia has two vital pieces of equipment. The first is a 20-page checklist of the bird species and animals that thrive in this remote corner of the Northern Territory – the other is an air horn should guests discover a snake curled under the bed.
A Great Escape
The latter is highly unlikely, but without telephones, wifi or mobile reception, a quick SOS blast is the only method to call for help, though it won't win Brownie points with the staff as a way to summon a gin and tonic. For that, a complimentary bar in the main timber and bamboo lodge is open 24 hours a day.
Bamurru Plains is located near Kakadu National Park, one of the best bird-watching locations in the world. It stands in splendid isolation, allowing up to 20 guests to experience wild bush flora and fauna in the plushest of surroundings. Each of the nine lodges stands on stilts, overlooking the Mary River floodplain. Mosquito mesh walls create the feel of a back-to-nature camp – with the sounds of cicadas and critters never far away. Countless water buffalo and wallabies help contribute to a beast-to-human ratio of 1000 to one.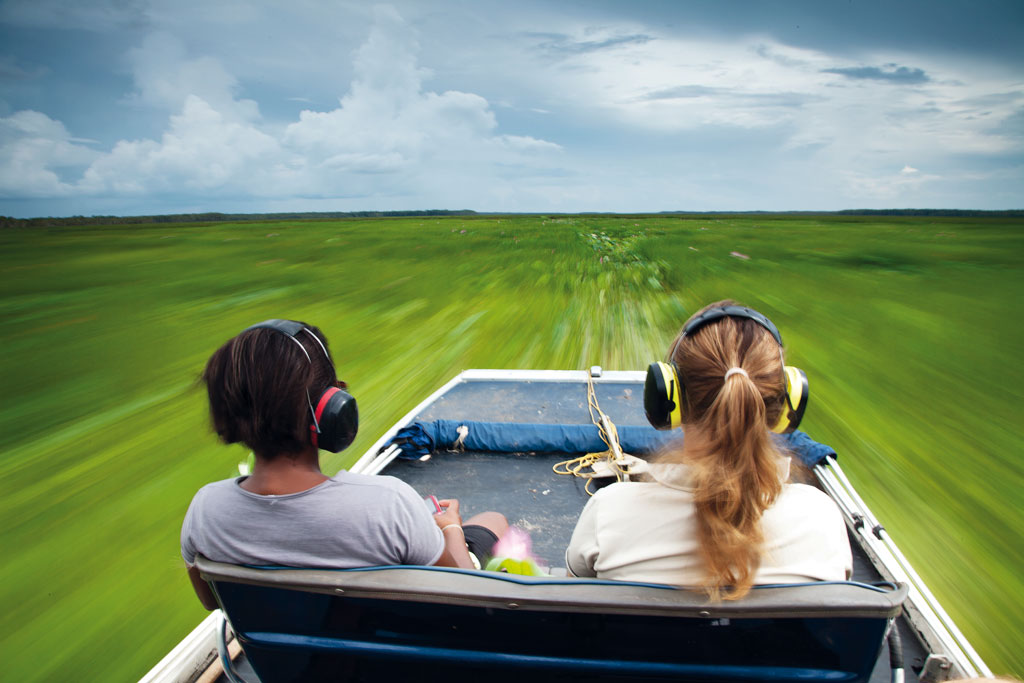 No wonder the Duchess of Cambridge's sister, Pippa Middleton, chose Bamurru at which to honeymoon with husband, James Matthews. She needn't have worried about being photographed at the love nest either – the largest concentration of crocodiles in the Southern Hemisphere keep guard.
A Simple Paradise
Darwin, the capital of the Northern Territory, is a good three hours away by car and there are no tarmac roads. Most guests choose to fly in, either by helicopter or tiny private plane, like the one that whisks me in to this bush paradise.
The aircraft bounces down the airstrip in a cloud of red dust. Don't expect a business class lounge here – there isn't even a Portakabin to shelter from the 40˚C heat. Instead, my guide is waiting in a rugged four-wheel drive. The roof has been chopped off to provide air conditioning, while a canvas canopy helps keep the sun at bay.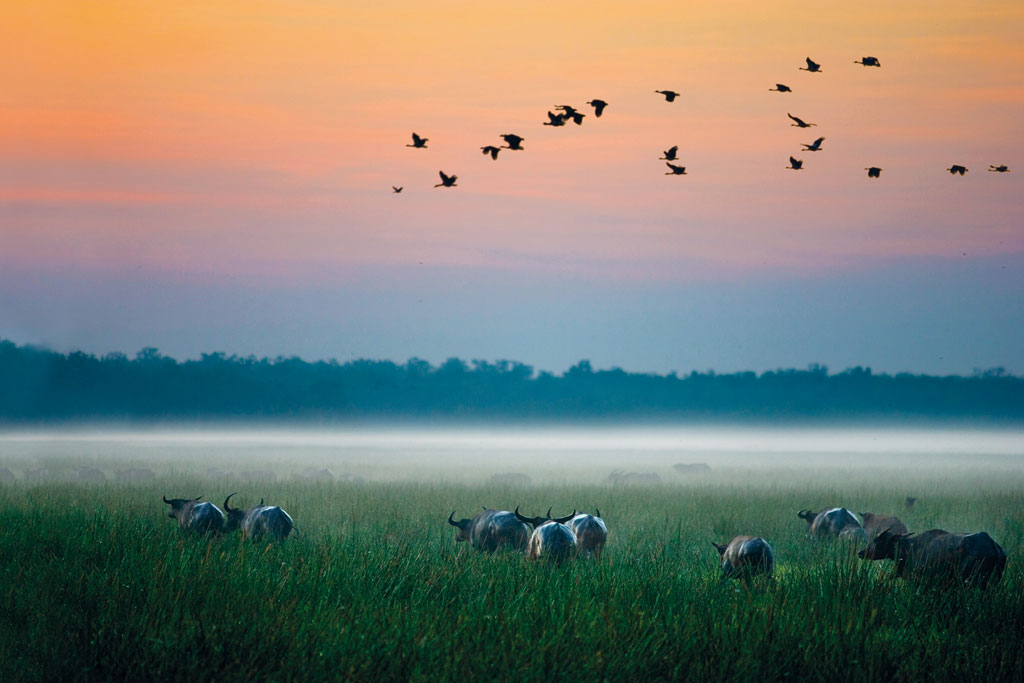 Sam French is just 18 but, like the rest of the staff at Bamurru, his knowledge of local wildlife would make David Attenborough proud. As we trundle down a track towards the lodge, he tells me the names of every tree and bird we pass en route. Within minutes I've seen black cockatoo, a pair of great egrets, brahminy kites and a white-bellied sea eagle. A tiny forest kingfisher sits perched on a gate, while a flock of magpie geese fly over a forest of milkwood trees, screeching their call for all to hear.
Unfortunately, air-conditioning costs extra at Bamarru (£60 a night) because, without a mains supply, electricity and water both have to be conserved. The central guest pavilion is cool enough, although the icy blast emanating from the drinks fridge is always a good reason to slip towards the bar.
To let off steam properly, I soon discover an infinity pool with a jaw-dropping view. The water is flanked by two covered areas, each strewn with cushions and plenty of shade. This is the best spot at which to unwind and watch all manner of wildlife on the plains, a vista that disappears into the distant heat haze.
The only problem you'll have at Bamurru is deciding what to do next. Hole up in a treetop hide, take a quad bike tour of the forests, or watch the animals feed at sunset by a billabong. An airboat tour of the wetlands is, however, an absolute must, where thousands of birds take flight ahead of the craft in a colourful spectacle.
Hit The Road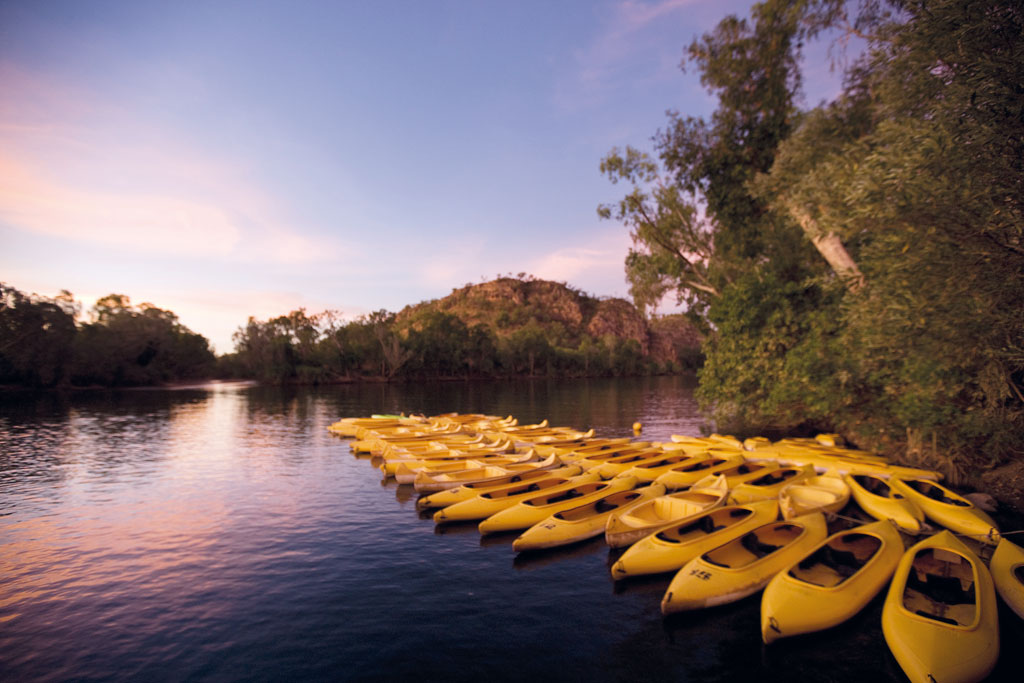 It's difficult to drag myself away from Bamurru, but the next day I'm aboard another bumpy flight, an hour due south to the remote town of Katherine. There's one very good reason to visit – it's known for being the place where the outback meets the tropics. While the town itself is a good base to explore the region from, I'm heading 45 minutes north to Nitmiluk National Park. The Katherine River has cut a series of 13 gorges deep into the sandstone here over millions of years, a fantastic place to explore by riverboat, canoe, or on foot.
Nearby Cicada Lodge features 18 luxury rooms, carefully laid out to maximise views of the bush. Indigenous art covers the walls, while imaginative food is served in a restaurant next to the swimming pool. The atmosphere is relaxed, with manager Charlie Gourlay always on hand to help.
I'm tempted to try a sunset dinner cruise, gently exploring the gorges with boat and guide. The raw beauty of the place is overwhelming, but the scenery gets even better as the sun sets over my floating dinner table. Tens of thousands of black flying fox, or fruit bats, swarm up the river creating an eerie display. The locals aren't so keen on the furry flyers, despised for depositing their acidic guano on property and cars. Even so, it's hard not to be impressed by such an aerial performance.
Hidden Beauty
For a more exhilarating view of the gorge system, helicopter tours operate from close to Cicada. The best is a two-hour return trip to see the incredible Jawoyn rock art in the heart of Nitmiluk. This remote spot is hard to reach on foot and would take days of difficult trekking.
The Northern Territory is one of the least visited states of Australia, but offers scenery and wildlife in breathtaking quantities. It should be a 'must see' for any traveller Down Under – a dream destination for those interested in indigenous history and the natural world. A visit to the 'top end' requires careful planning and an understanding of the vast distances often involved in getting around. But if you want to get away from it all, just follow in Pippa's footsteps.
Bamurru Plains doubles from £360pp per night full board. Guided wilderness activities not included. Cicada Lodge starts from £196 per room per night B&B.
For more information, visit northernterritory.com.
MORE TRAVEL: The C&TH Guide to Sri Lanka | 5 of the Best Hotels for Forest Bathing | The Best Places to Meditate in 2018
---