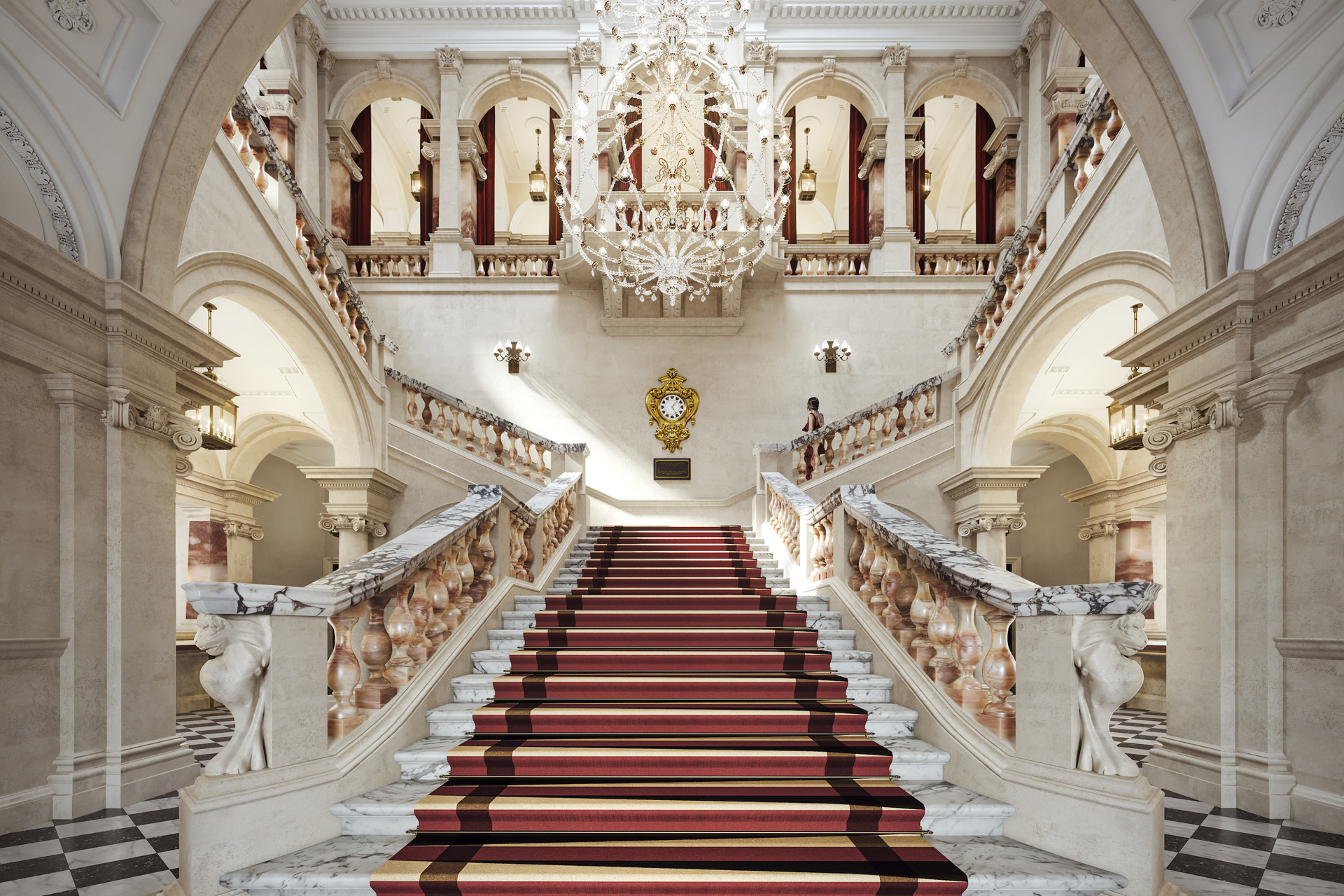 Inside London's Newest Luxury Hotel, Opening This Month
Raffles London at The OWO is taking over an iconic heritage building
The long-awaited Raffles London at The OWO finally has an opening date. Here's your first peek inside the incredible luxury redevelopment – plus, when you can finally cross the threshold.
Raffles London At The OWO Is Opening At The End Of September 2023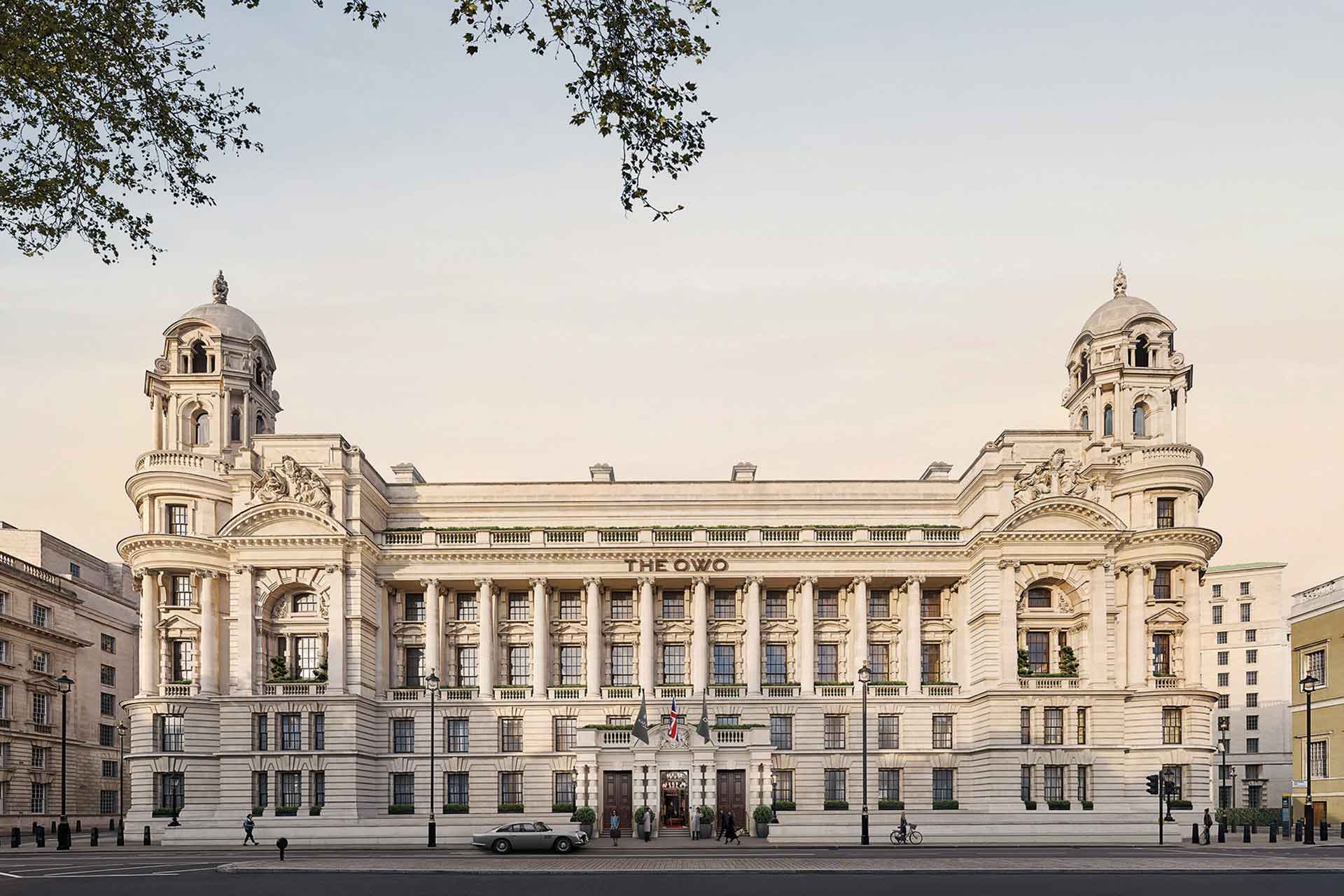 Transforming an iconic destination in the heart of the capital, Raffles London at The OWO is London's first – and highly anticipated – Raffles hotel, bringing a collection of new restaurants, bars, residences and a spa along with it. After eight years of thoughtful restoration, the doors will finally open to the public on 29 September 2023, the first time the building – which is best known as Winston Churchill's Old War Office and his headquarters during World War II – has been open to the public since its conception in 1906.
'At Raffles London, the history of the former Old War Office lives on, through its splendid architecture, carefully chosen interior design and expansive Heritage Suites,' says Philippe Leboeuf, Managing Director of Raffles London at The OWO. 'We are excited to provide guests with the highly personalised and intuitive service for which Raffles is known the world over. Visitors will be spoiled for choice with the eclectic array of world-class restaurants and bars in an unrivalled location.'
What To Expect
Visitors can expect 120 spacious rooms and suites – envisioned by the late famed designer, Thierry Despont – alongside 85 luxurious Raffles Residences to call 'home', should you manage to snap one up. Setting a new benchmark in London luxury living, these are the first Raffles-serviced residences in Europe, and homeowners will benefit from having the hotel's world-renowned facilities literally right on the doorstep. Plus, the OWO is home to London's only hotel rooms with a view of the Changing of the Guard, while rooms facing Whitehall retain their bulletproof windows.
Speaking of world-renowned facilities: Raffles London at The OWO will also be home to a Guerlain Spa spanning four floors and 2,500 square metres, featuring a 20 metre swimming pool, nine exquisite treatment suites, and a large gym. Meanwhile, Pillar Wellbeing will provide experts in movement, recovery and nutrition to help members reach their full potential. The cherry on top is an onsite wellbeing focussed restaurant that tailors meals to your workout.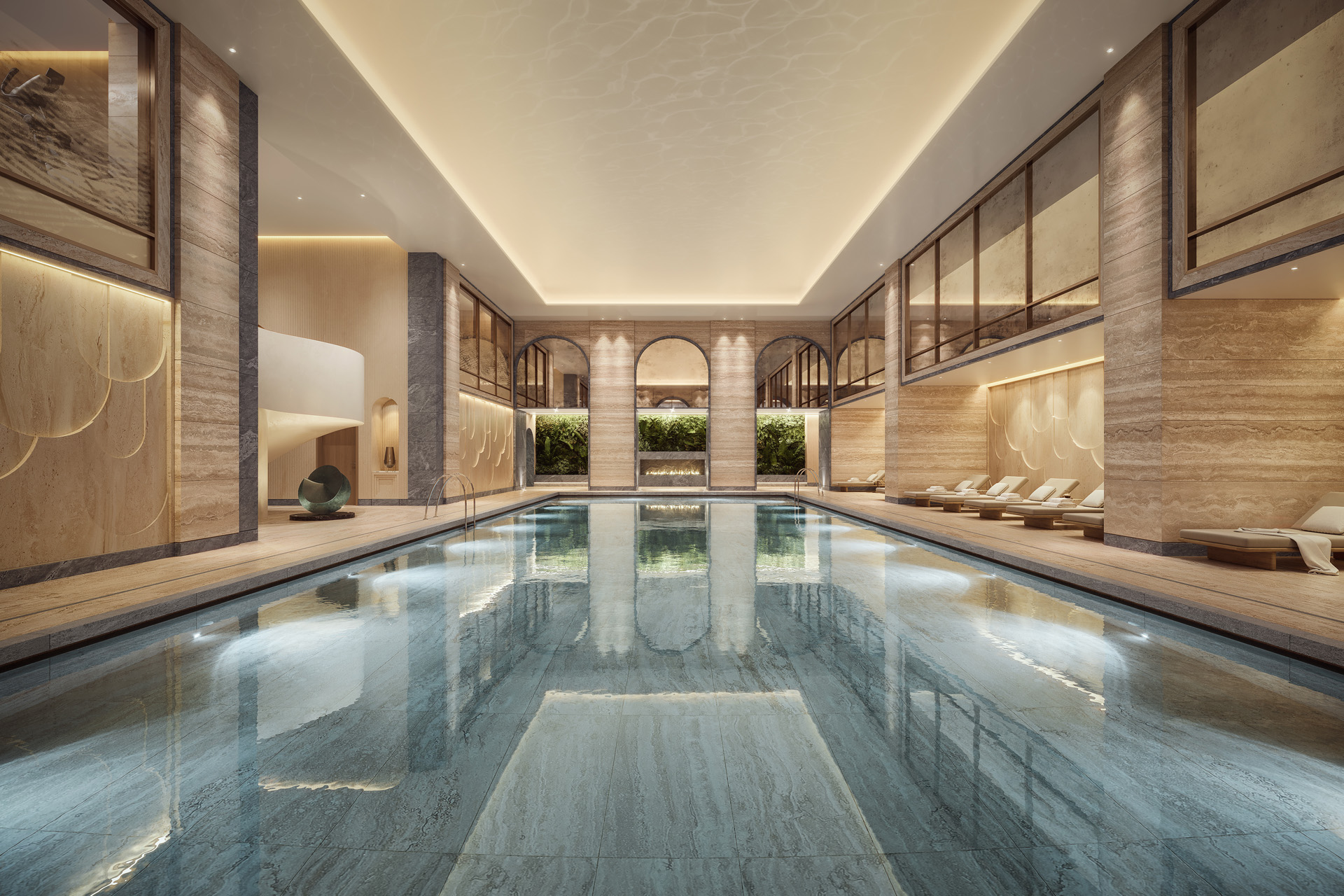 A new culinary district in its own right, perhaps you'll visit to dine at one of Raffles London at The OWO's nine restaurants, or sip something refreshing at one of the three bars, including a rooftop restaurant and sake bar with spectacular views across St James's Park, The Mall and Buckingham Palace. Three of these restaurants were masterminded in partnership with Mauro Colagreco, the acclaimed chef behind Mirazur on the Côte d'Azur; his flagship restaurant, Mauro Colagreco at Raffles London at The OWO, will showcase an innovative passion for sustainability focussing on the rich diversity of Britain's homegrown vegetables.
Ever craved a cocktail in an interrogation room? The surreptitious and subterranean The Spy Bar is just the ticket, paying homage to the order of spies with a hint of the illicit, including secret forms of communication and martini-hour rendezvous. Indeed, you'll need to know someone to get into this glam spot, or be sent a secret code. If you make the cut, and you'll be greeted by a full-sized Aston Martin right there in the bar. Meanwhile, head to the independent courtyard Café Lapérouse to soak up Parisian charm, or to Paper Moon for daily aperitivo overlooking Horse Guards Avenue.
It's all courtesy of the family-run Hinduja Group at the helm of the redevelopment. With a passion for the magnificent building's heritage features, hundreds of artisans were drawn onto the project to help restore historic interior elements, like hand-laid mosaic floors, oak panelling, glittering chandeliers, and a stunning marble staircase.
'I am delighted to announce the highly awaited opening of The OWO this September,' says Sanja Hinduja. 'When we came to Whitehall, the team were blown away by the size and beauty of this majestic building. No expense has been spared in bringing it back to its former glory and paying homage to its heritage, whilst breathing new life into it. Along with Raffles London at The OWO, we hope to create a legacy that is both timeless and unsurpassed.'
This history and timelessness shines brightest in the Heritage Suites, housed in the former offices of influential political and military leaders including Winston Churchill, David Lloyd George and Sir Richard Haldane.
Raffles is part of the Accor brand; Accor Chairman & CEO Sébastien Bazin adds: 'Everyone at Accor feels honoured and privileged to be part of this historic project that has surpassed all expectations – truly a legend in the making and possibly the most awe-inspiring hotel on the planet. Together with the Hinduja family, we proudly invite locals and travellers alike to experience this extraordinary hotel as well as the authenticity and graciousness of Raffles, one of our most prestigious brands in one of the world's greatest cities.'
When?
Raffles London at The OWO opens on 29 September 2023.
Where?
Whitehall, London SW1A 2EU
BOOK IT