Review: Balance in the Balearics
---
Head here for a personalised and authentic wellness experience
Find balance, purpose – and a new diet – on a life-enhancing retreat in Mallorca, says Juliet Herd.
Review: Balance in the Balearics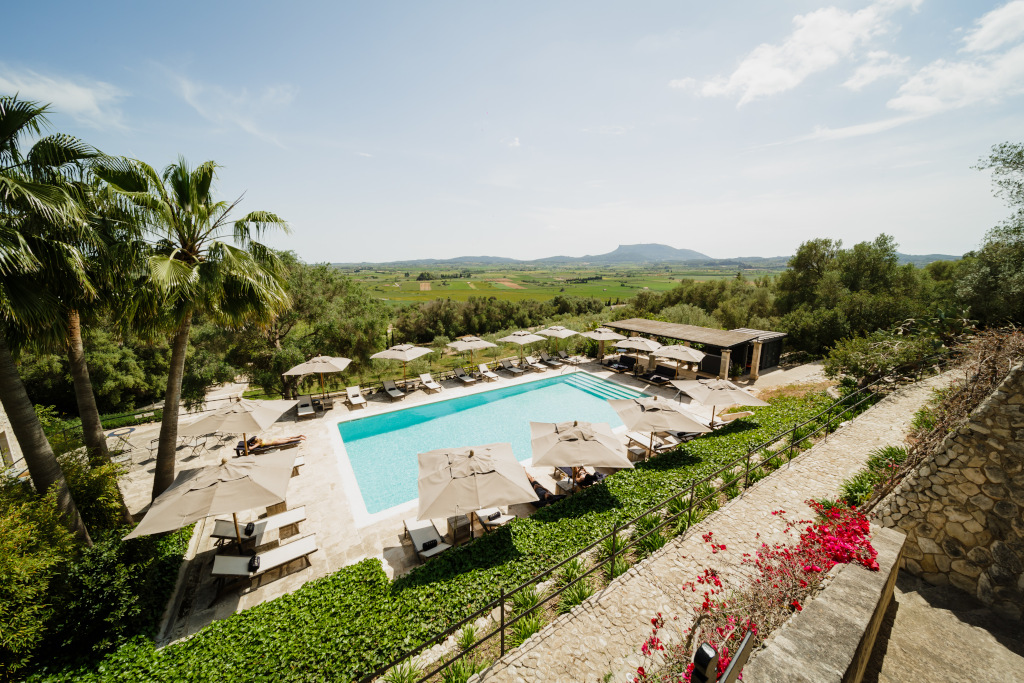 When you go on a Balance Holidays retreat, rest assured you won't be bombarded with the usual checklist of wellness clichés – phrases like life-changing and mind-blowing or words such as 'idyllic', 'magical' or 'transformative'. There isn't any medical jargon either.
Instead, expect a carefully curated, personalised wellbeing experience in the kind of discreet eco-sustainable luxury location that allows you to reconnect with nature and, dare I say it, yourself.
'We want to be honest and sincere, rather than make promises we aren't able to keep,' explains Italian-born founder Livia Manca di Villahermosa, who is something of a holistic alchemist, hand-picking each of the boutique properties across Europe and bringing together the perfect mix of experts to guide and enlighten you during your stay.
WELLNESS WITH PURPOSE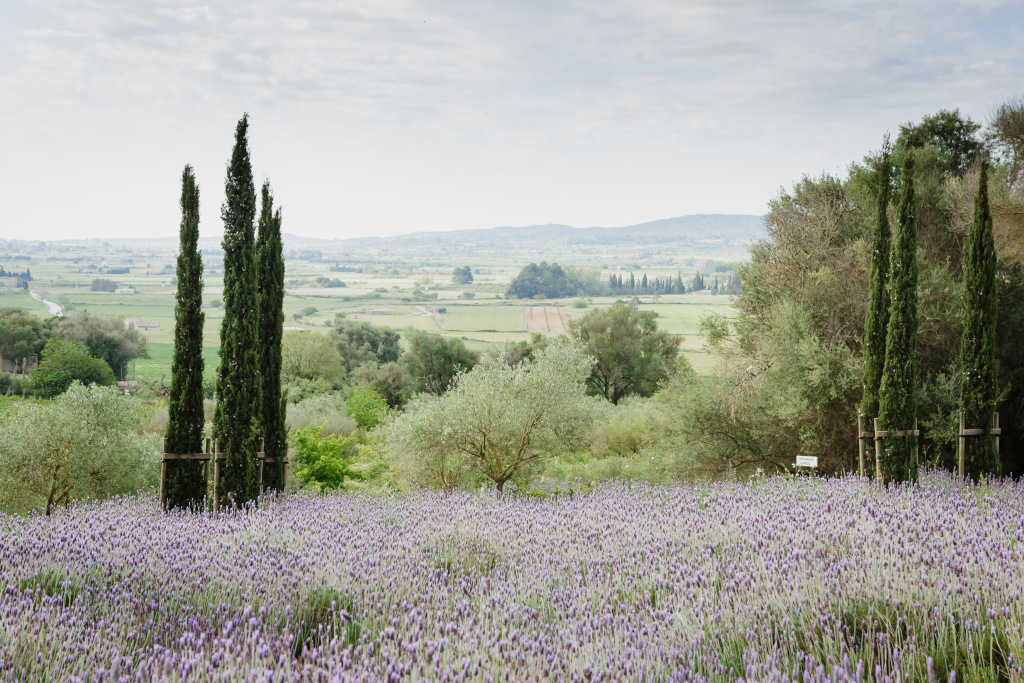 Tapping into the growing trend for wellness with purpose, retreat themes range from rewilding in the English countryside – think barefoot woodland walks, forest bathing and fire ceremonies – to a dedicated female hormonal health programme in Ibiza, where activities include HIIT and power sessions and menopause workshops.
BECOME A RETREATER
Arriving at the sprawling hilltop five-star Finca Serena estate, Mallorca, for the 'Elevate and Nourish' spring retreat, I am hit by the intoxicating scent of lavender, jacaranda blossom, lemon and pine. Cocooned in the Mediterranean countryside (with spectacular views over Pla de Mallorca), there is a sense of leaving the world behind for the next five days as I join a diverse group of fellow 'retreaters' in embracing the new season – and new moon – with a range of activities and workshops designed to nourish both body and mind.
HEALTHY GUT, HEALTHY MIND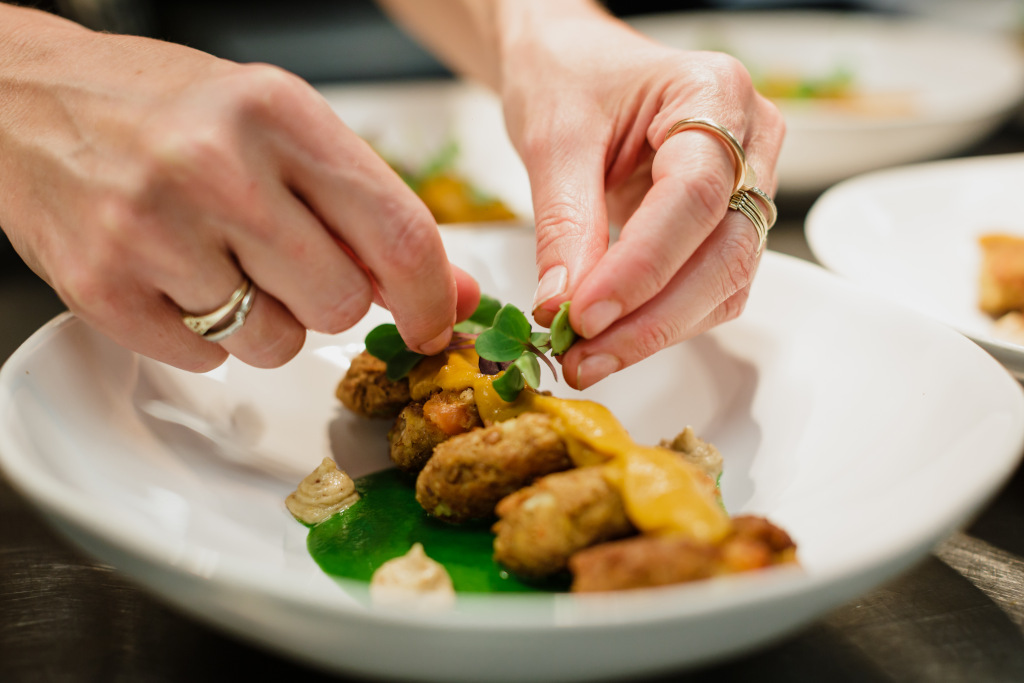 Our two experts are UK-based spiritual mentor and meditation guide Belinda Matwali, whose meditation techniques feature on the Deliciously Ella app, and Rome-based holistic nutritionist and vegan chef Morgan Witkin, who hosts her own television show on Italy's Food Network.
It's my first experience of meditation practice and the first time I've tried a solely plant-based diet, having been quite sceptical of veganism in the past. Well, the first revelation is how delicious the food can be – thanks to charismatic Morgan's skill in creating filling and nourishing dishes that ooze flavour and look equally tantalising.
Veganuary: A Nutritionist's Guide To Going Vegan
Highlights include scrambled tofu for breakfast, beet carpaccio and Thai-inspired rice noodle satay for lunch, followed by mini lentil patties with spinach and fresh tomato sauce for dinner, and dessert treats such as raw chocolate spheres with pistachio cream, and coconut and turmeric 'golden milk', the new hot chocolate.
The menu is so fresh that the shredded kale in our salad is picked by Morgan in the estate's extensive kitchen gardens just minutes before being served. All her food is gluten free and minus refined sugars with an emphasis on zero-kilometre, seasonal and organic produce – Balance Holidays fundamentals.
'The healthier our gut is, the clearer our thinking. Holistic nutrition is not just about food but mindfulness,' says this passionate chef, whose menus dove-tail neatly with Belinda's workshops.
An Expert's Guide To Good Gut Health
WHAT TO EXPECT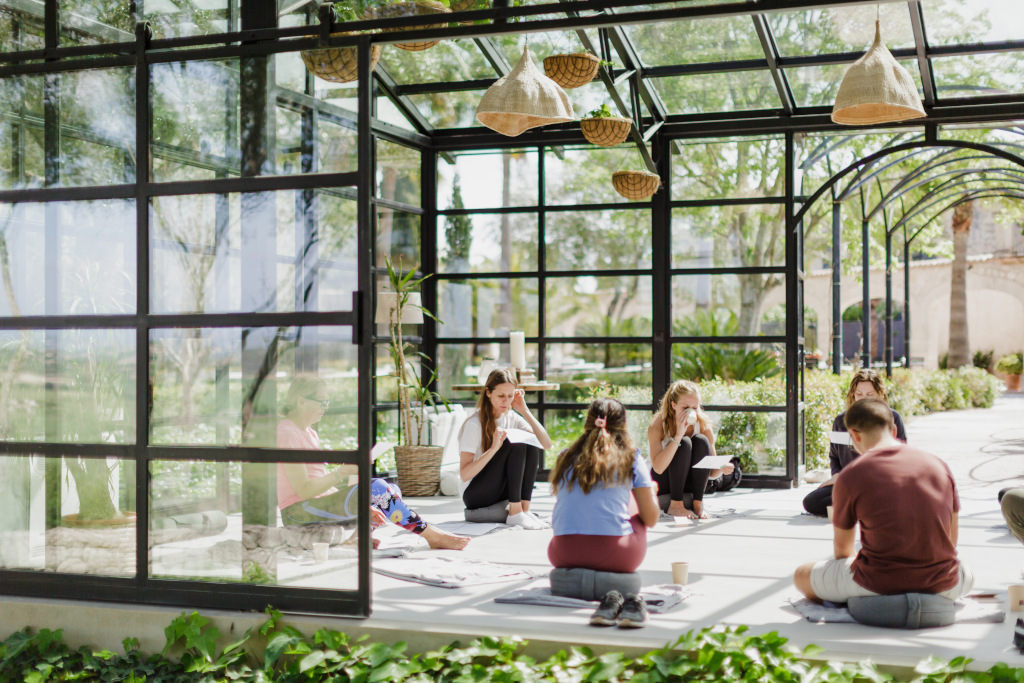 A typical day starts with sunrise meditation and stretching, followed by a contemplative stroll amid the finca's pine forests, ancient olive groves and vineyards, ending with an evening meditation circle that involves some gentle Yin Yoga and Yoga Nidra exercises.
Her programme also incorporates spiritual nutrition and intuition workshops; body 'shaking' to electronic music; a herbal tincture session with local company Wunder Workshop, and a Taurus solar eclipse meditation to mark the start of the eclipse season, complete with smudging purification ritual.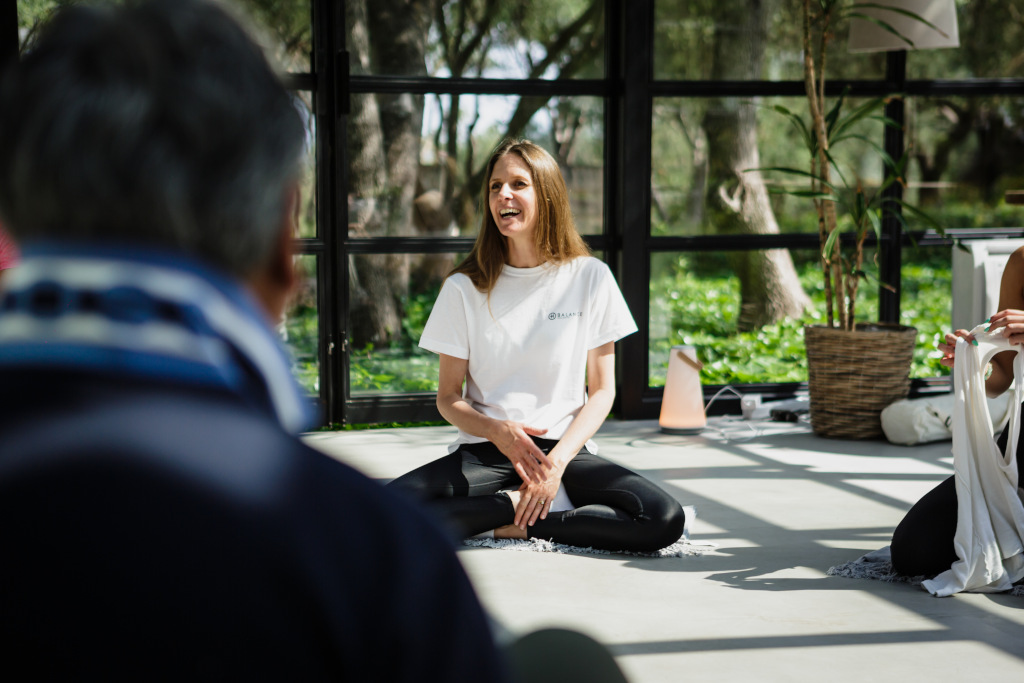 The new moon, she explains, 'is a good time to set intentions and launch new projects', essentially a 'cosmic reset'. She also presents each of us with our astrological birth chart and Human Design reading (mine shows I'm an 'emotional generator', someone who is receptive and open – good to know).
FINDING BALANCE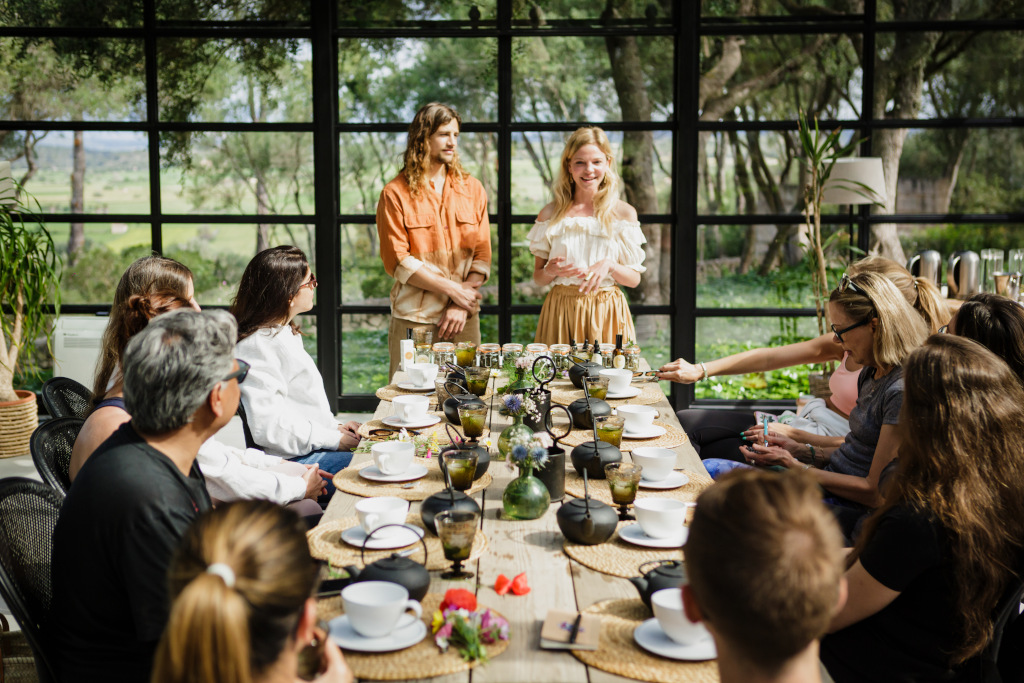 What strikes me as the retreat winds up is how quickly this small group of people has bonded and formed genuine friendships; how willing everyone has been to share their personal vulnerabilities and how much our mindsets have shifted in a short space of time. With stress and exhaustion cited by all as the main complaint on arrival, by the end, we remark on how much lighter, calmer and more mentally alert we all feel. It's been emotional as well – with some tears and hugging and plenty of laughter as we acknowledge the importance of showing compassion for both ourselves and each other and of expressing gratitude. As one retreater says: 'The group has had a healing energy. I was a wreck when I arrived and now I feel I've gained perspective and am in a different place.'
Having set up Balance Holidays three years ago after embarking on her own quest for fulfilment and purpose, Livia, who accompanies each trip, hopes to equip people with the tools to realise their own goals and dreams. I'm going to risk using one of the forbidden clichés and say that for me, in many ways, the experience has been life-changing.
BOOK: balanceholidays.com
READ MORE: 
Best Meditation & Wellness Retreats in the UK / The Best Wellness Breaks / Slow & Steady: Wellness Trends for 2022