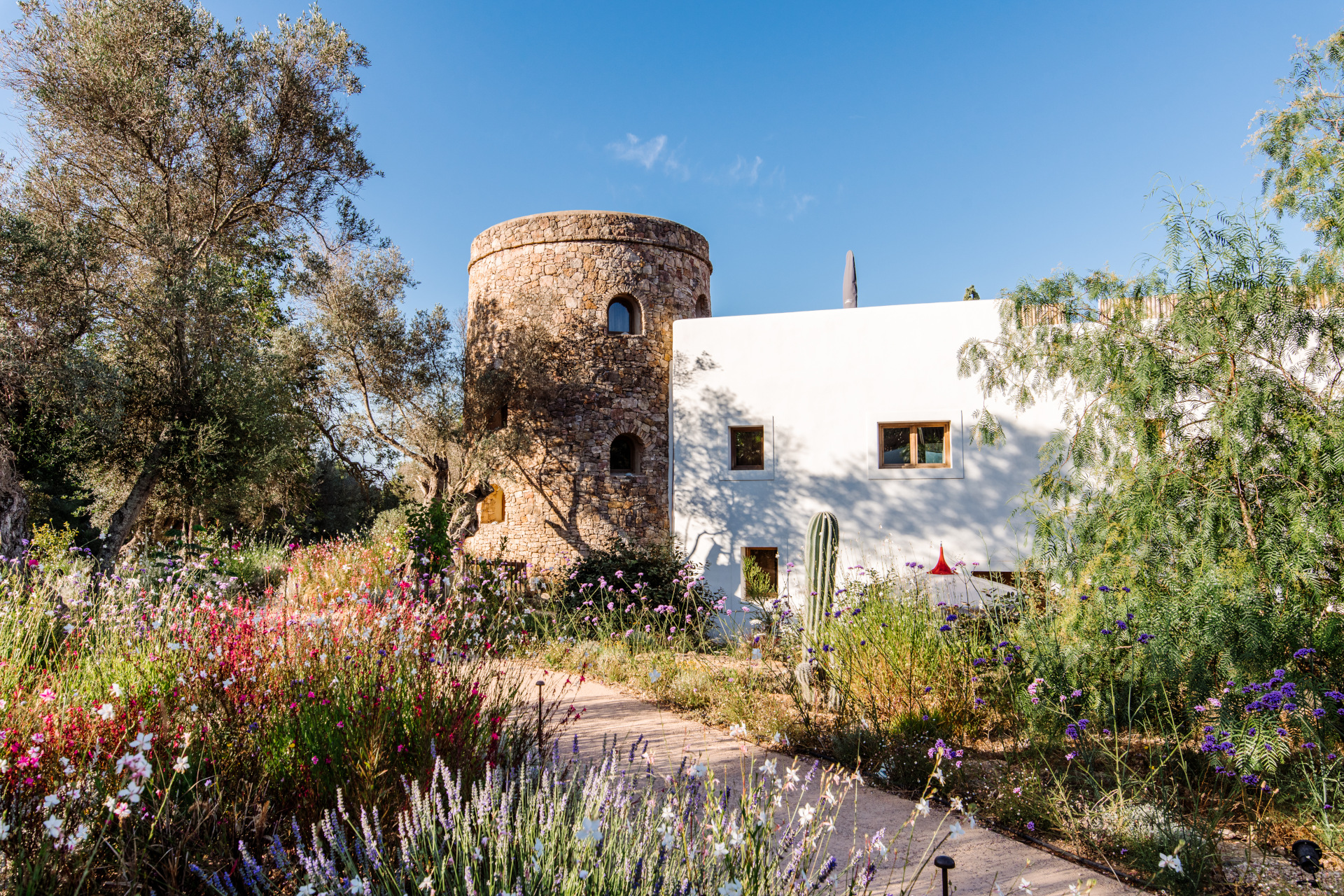 Review: Fincadelica, Ibiza
---
A hidden haven in the land of hedonism
For perfect privacy on the White Isle, look no further than this private villa, says Anwer Bati
Review: Fincadelica, Ibiza
Ibiza has long been known as the Party Island, where boho chic mixes with hedonism. The idea, in Ibiza, may be to chill out, but beyond the laid-back culture, there is also a taste for luxury among many who have gravitated there in recent years: affluent hippies, you might call them, dressed down but with plenty in the bank.
The (Non-Clubbing) Guide To Ibiza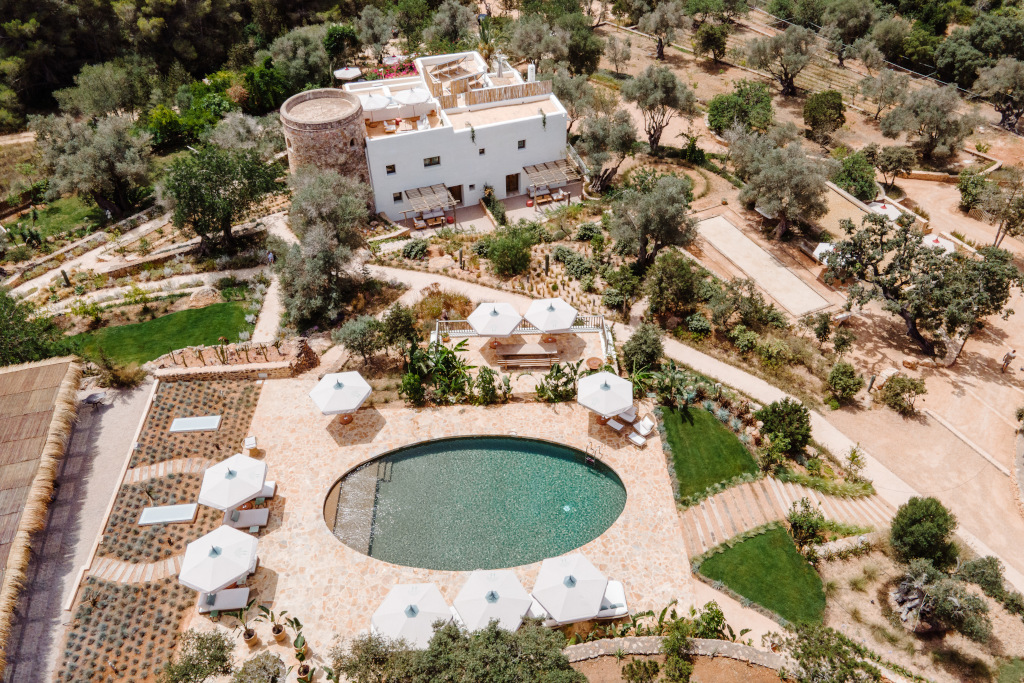 For them the bolt holes of choice are the island's splendid villas. And few offer relaxed luxury better than the recently opened Fincadelica. Above all, although it is only a half hour drive from the airport, it offers perhaps the most sought after attraction of all: privacy.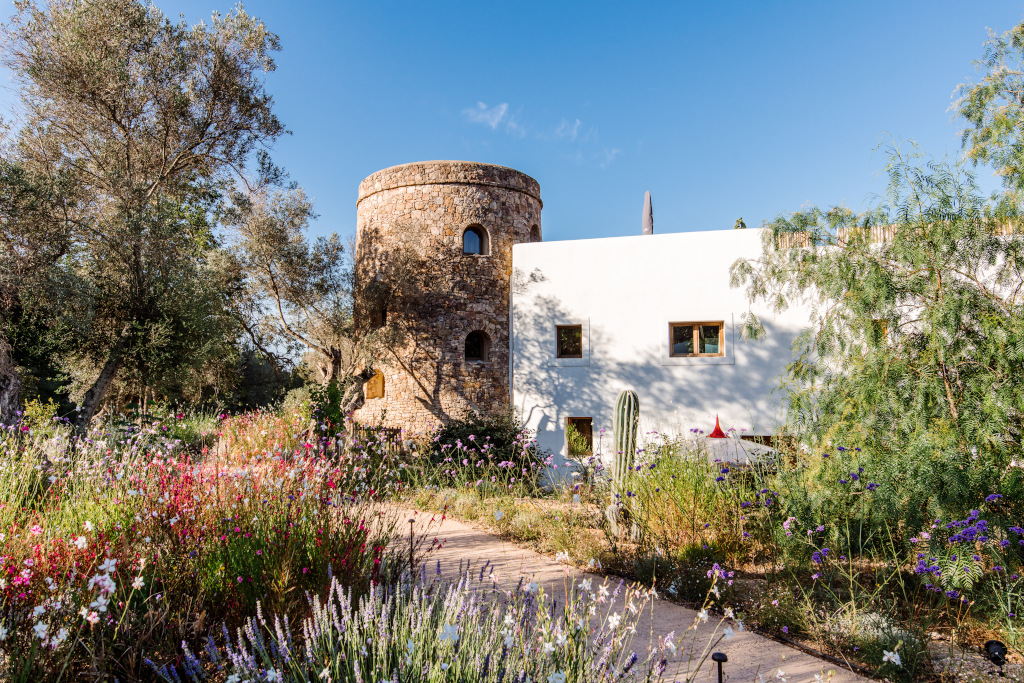 In the words of Serena Cook, who runs a local concierge service. 'We have seen a huge shift in the style of villas that our high-end clients are booking. It's not about minimalist interiors and infinity pools anymore. They want the back to nature experience. Still in total luxury, but with an authentic, more bohemian slant where the whole tribe can stay for longer periods.'
The 300-year-old property, near St Lorenc de Balafia, was derelict for decades before it became a labour of love for four amiable and enterprising Israelis, who have made the island their home. It has nine individually decorated, air-conditioned, en suite double bedrooms (four of them in the main building), all with terraces or patios. Designed by Carmen Straatsma, they are eclectically furnished to the highest standards with art on the walls, and specially sourced pieces, many of them made by local craftsmen, some of them rare collectors' items (original Marcel Bruer lamps in one room, for instance). The impressive split-level Tower Suite has spectacular views of the surrounding countryside. And there is a spacious, stylish common lounge in the main building.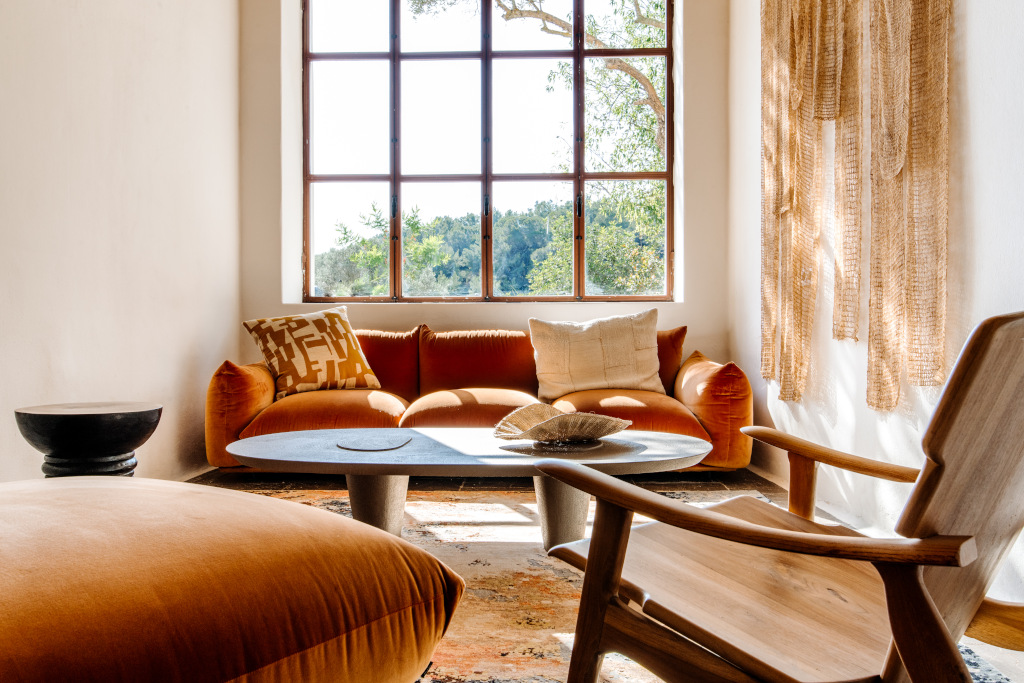 Set in five beautifully landscaped acres, with a series of vivid, fragrant, imaginatively planted gardens, the finca is secluded without being far from the action, and big enough to offer any number of places to hang out – from the 13 metre saltwater pool (with a bar) to the extensive kitchen garden, the boules pitch and the kids' play area. The 15 acre woods behind the villa, where you can ramble, are also part of the estate.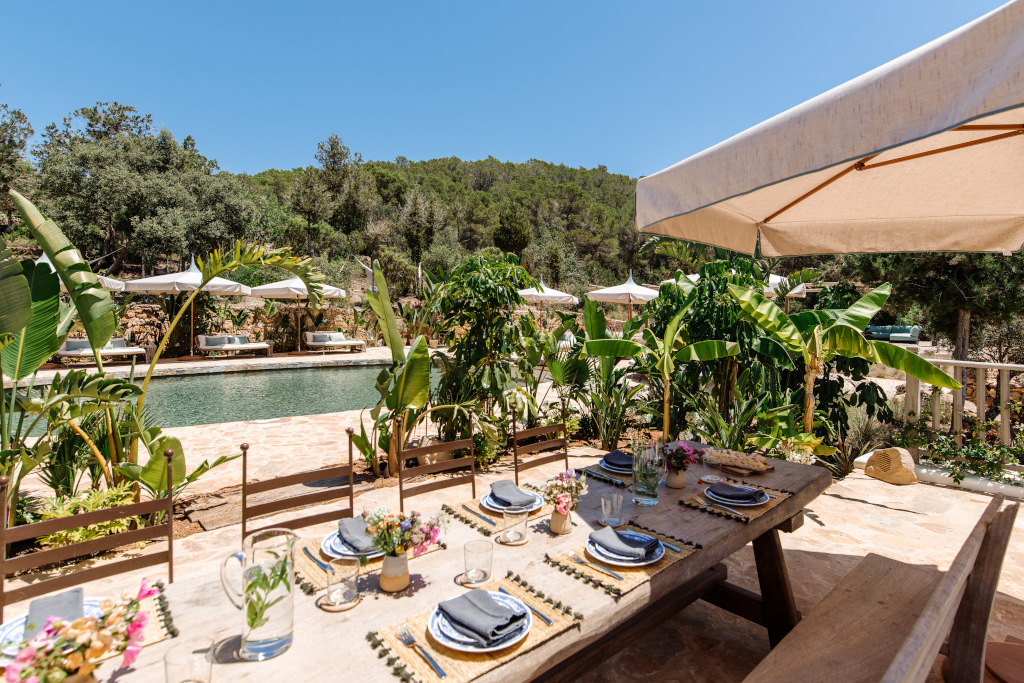 With an emphasis on wellness, It's a place where you can have the most peaceful of times (you can summon up spa treatments, yoga sessions – and even sound baths in the onsite teepee), but it is also ideal for partying. There is a bar, a professional kitchen boasting a Josper oven, and dining areas indoors and al fresco – with a pizza oven, a barbeque and a fire pit in the mix. There is also a fully equipped disco cave (they'll supply the music, if you like), soundproofed from the outside world, with a big screen for watching TV or movies. All of which makes the place ideal for birthday, anniversary and wedding stays.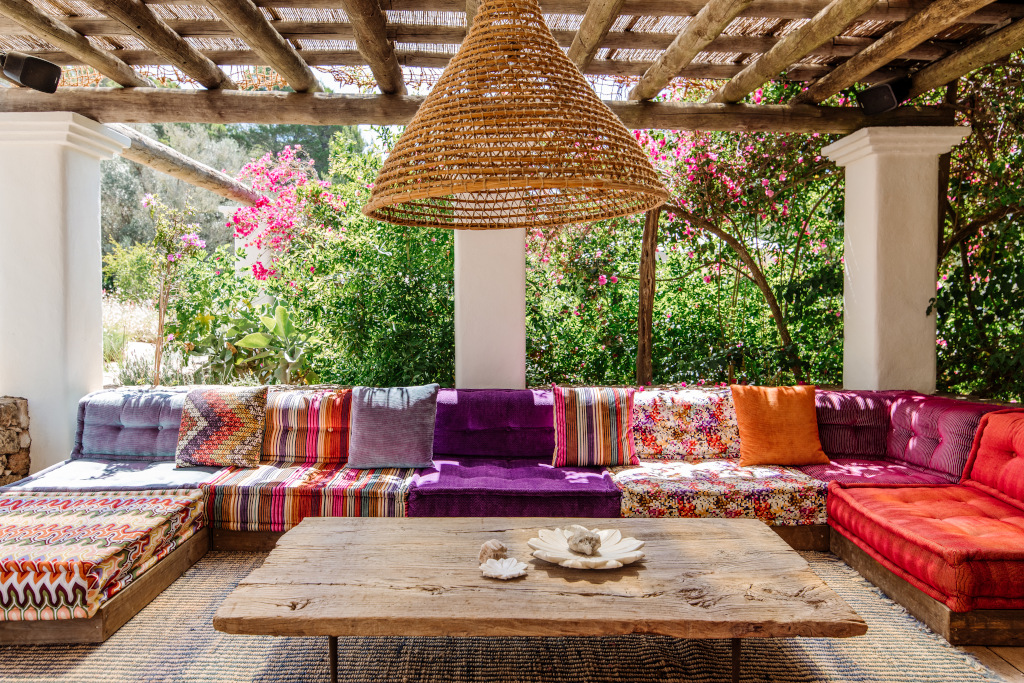 The place comes with a resident manager and cleaners, but you can also ask for friendly, well-trained bar and restaurant staff, as well as excellent chefs (including big names, should you wish) so you need never lift a finger. If you want them to cater for you, it's worth noting that food and drink are supplied at cost – with no mark up.
An appealing bonus is the use of a five metre boat, ten minutes' drive away at the cove of Cala Xarraca.
So, whether you want to simply chill out, or live it up, Fincadelica, a beguiling mixture of luxury and nature, allows you to do both.
Book it: From €55,000-€70,00 per week depending on season. The four bedroom main house can be rented in low season for €5,000 per night. A fully staffed kitchen, with waiters and barman is around an extra €15,000 per week. fincadelica.com
READ MORE: Hotel Review: JW Marriott Resort, Venice / Hotel Review: La Mamounia, Marrakech / Review: Nobu Hotel Ibiza Bay