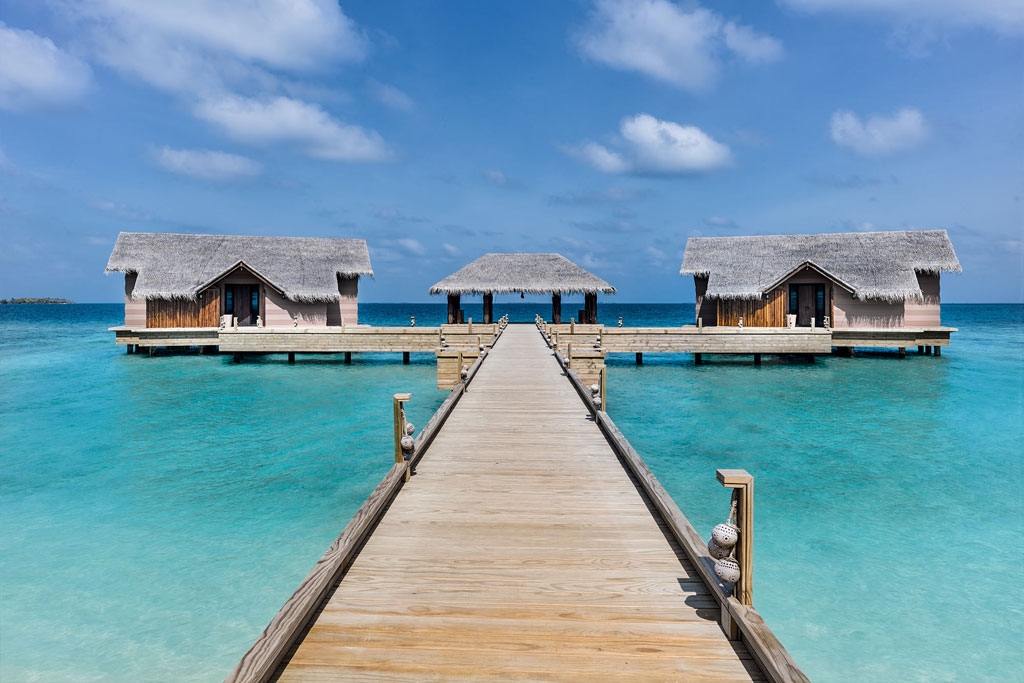 Biggest Spa Trends 2020 Explained
---
The spa trips to plan now and the trends to tap into from home...
From spas for the mind to the gut health revolution, Rebecca Cox rounds up what's trending on the spa and wellness scene for 2020. It's time to plan ahead with our spa trends guide… 
Spa Trends 2020
Water Sound Healing
Sound healing is here to stay, with gong baths and meditation sessions making (sound)waves across the industry, and this year sees the combination of sound healing with hydrotherapy. Balance Holidays' Swiss Alpine Sound Bath Retreat will include a daily water floatation session in an indoor heated pool, where guests will be immersed in different frequencies, noises and vibrations using singing bowls and other devices as they float, helping to guide them into a deep, meditative state. balanceholidays.com
Spas with Rooms
Forget a trip to the hotel spa, those in the know are cutting out the middleman and planning trips to destinations with wellness at their core. The 'spas with rooms' philosophy is at the heart of groups like Chenot, who this year open the Chenot Palace Weggis. Every guest enjoys a bespoke programme of treatments such as Chinese cupping, hydro-aromatherapy treatments, phyto-mud treatments, manual lymphatic drainage, altitude hypoxie-therapy, hydro-jet treatments, cryo-therapy and anti-gravity exercise training. Sleep rooms on site feature special acoustics and lighting to fully optimise sleeping hours. chenotpalaceweggis.com
Go with Your Gut
Haven't rebalanced your gut microbiome recently? What have you been up to? Gut health remains a key focus in the wellness world, with more and more retreats and programmes promising to reset your gut bacteria with the goal of starting a domino effect of mental and physical health improvements. Grayshott Health Spa has launched a seven-day Mayr cure that follows a strict detox programme with benefits including regeneration of the gut, weight loss, and improved overall health. Prefer to work on your gut health at home? Check out the Purearth Gut Nourish Cleanse, a three-day programme of fresh juices, kefirs, immunity-boosting shots and complementary probiotic and prebiotic-rich foods to leave you feeling completely refreshed. After all, how can you trust your gut if it isn't operating at full capacity? grayshottspa.com | purearth.co.uk
Chronotherapy
Sleep health is once again under the microscope, with more spas than ever offering sleep retreats and programmes. Germany's Lanserhof Tegernsee offers a new programme that includes a medical Chronotherapy analysis, focusing on the sleep wake rhythm. Expect light therapy and blue-light filter glasses for guests at night; high-tech FreshBeds and smart sleepwear that optimises body temperature and a kill-switch in rooms that shuts off all Wi-Fi, light and electro smog. Sweet dreams guaranteed. lanserhof.com
Going Green
The eco-revolution infiltrates the wellness world with the travel industry under a microscope and the ever-pressing need to cut carbon emissions a top priority. Check in to Stanglwirt, Austria, a new zero-emission Herbal Spa geared for relaxation with natural light, living walls, a seawater aquarium and Europe's largest mineralised saltwater pool. Try the spa's Herb Hike with psychotherapist Ava Annama to learn about the treatments inspired by Mother Nature and to pick herbs for a herbal bath. stanglwirt.com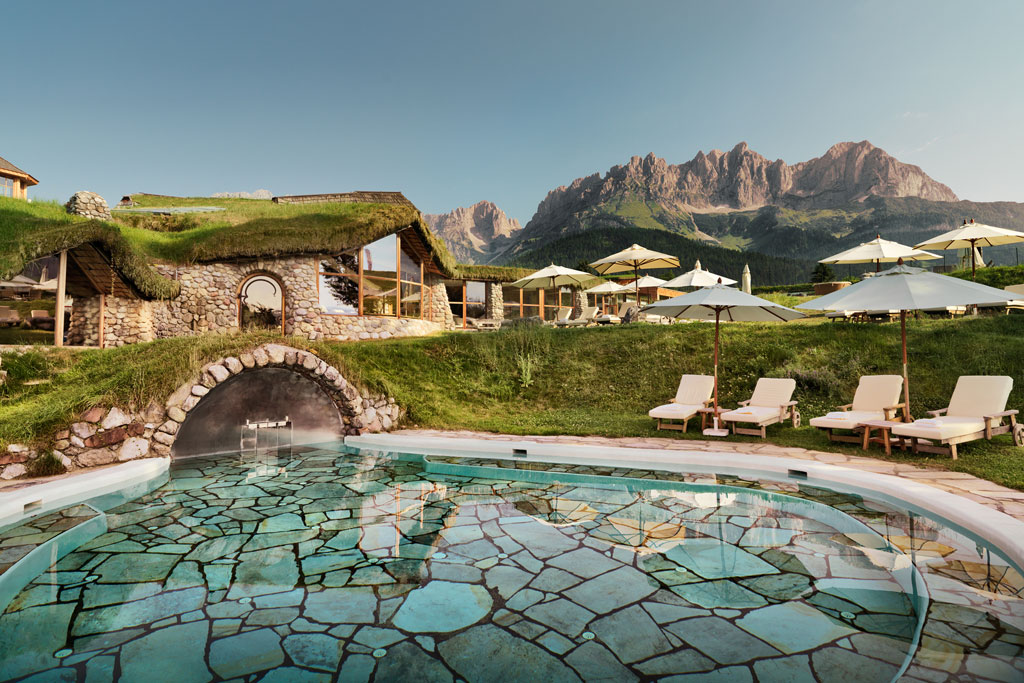 Teenage (Health) Kicks
With self-care and wellness as much a part of our care routines as brushing our teeth, the spa industry is expanding its reach to cater for all age groups. VILA VITA Parc in Portugal has launched a Teen Wellness Programme designed to educate young adults in a light-hearted, inspiring series. Meanwhile, the Evian Resort on the edge of Lake Geneva is running a teens' digital detox aimed at reconnecting families and alleviating school stress. Phones and screens will be left at check-in in favour of forest hikes, wildlife spotting, white water rafting and mountain biking. Similarly, Joali in the Maldives (pictured, top) launches a 'Joy of Family' programme, with activities ranging from aerial yoga to Boxfit or underwater free-swimming. Spa treatments for teens include an age-led facial with a skin analysis with a SkinVision lamp or a skin-smoothing back treatment. vilavitaparc.com | evianresort.com | joali.com
Time to Hit (Meno)Pause
As teens dip their toe into the whirlpool of wellness, the menopause movement hits the spa world, too. Portugal's Longevity Health and Wellness Hotel's new Women's Health Optimisation Programme is specifically designed to help women understand this important stage of life. Guests will aim to rebalance and regenerate their holistic health and wellbeing while taking steps to minimise the negative effects of the menopause on all areas of life. Also available are hyperbaric treatments for intense tissue oxygenation, in-depth diagnostics, advanced detoxification and health regeneration therapies. A complete (and painless) metamorphosis is inevitable, no?  longevitywellnessworldwide.com
Spa for the Mind
The boundaries between physical and mental health continue to blur, with a more holistic approach to wellness taking priority. It makes sense, then, that the spa world is looking beyond body-focused therapies and branching into makeovers for the mind, too. Nimaya London is a first of its kind in the city, a 'gym for the mind' offering everything from integrated Japanese healing to Pandora Light Therapy. Meanwhile, on Harley Street you can spend an hour having a physical and emotional transformation with the new Mindful Facial, which combines a results-driven skin treatment by Dr David Jack and an hour of hypnotherapy from Malminder Gill. Further afield at Four Seasons Resort The Nam Hai, Hoi An, Vietnam, emotional healing is top of the agenda with their Visiting Masters programme running when possible in 2020. Guests in November can expect Sixth Sense Readings with Marco Della Valle, an internationally renowned psychic medium. nimaya.co.uk | drdavidjack.com | fourseasons.com
Read more from the Country & Town House Spa Guide 2020 in this month's magazine, out now. 
DISCOVER MORE
Best Spas for Weight Loss | Best Spas for Exercise | Best Spas for Alternative Wellness