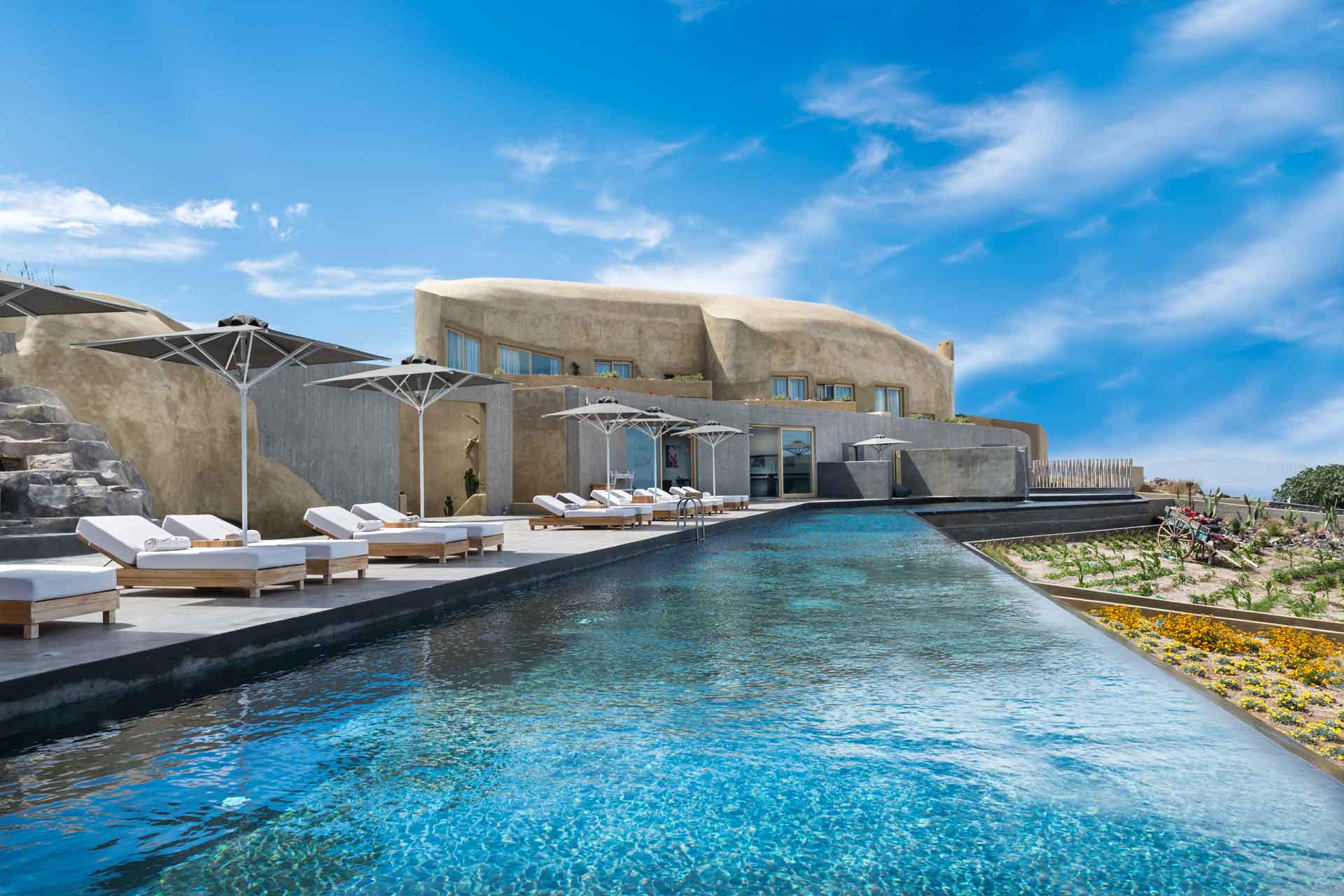 5 Spa Trends For 2023
---
The spa trips to treat yourself to this year.
From spas for the mind to the gut health revolution, Rebecca Cox rounds up what's trending on the spa and wellness scene for 2023. It's time to plan ahead with our spa trends guide… 
5 Spa Trends For 2023
1. Menopause Spa Focus
Menopause is finally firmly on the agenda when it comes to women's wellness. Chewton Glen in the New Forest, known for its sky high treehouse suites, is now offering a personal menopausal journey at its spa in partnership with OTO. The day-long treatment will include a 90-minute body ritual, which includes a stomach massage to release emotional heaviness, aid digestion and be at ease, providing analgesic, cell-regenerating, anti-inflammatory properties to the skin and tissues. The package also includes a full-size OTO product, and a selection of educational plans including exercise, diet, and relaxation. From £270 per person, chewtonglen.com
2. Water Sound Healing
Sound healing is here to stay, with gong baths and meditation sessions making (sound)waves across the industry, and this year sees the combination of sound healing with hydrotherapy. Balance Holidays' Swiss Alpine Sound Bath Retreat includes a daily water floatation session in an indoor heated pool, where guests will be immersed in different frequencies, noises and vibrations using singing bowls and other devices as they float, helping to guide them into a deep, meditative state. balanceholidays.com
Alternatively, you could check out the QC Terme 'thunderstorm pool' in Milan that went viral last year?
3. Bespoke Wellness
Biohacking continues to be big news on the wellness scene, and this feeds into spa trends with bespoke wellness going global. Once the reserve of a handful of private spa clinics, more hotel spas are offering tailored programmes to their guests. Check into the stunning Andronis Concept Wellness Resort (pictured top), where on top of the private pools, two public pools and indulgent hammam area, you can sign up for a hair profiling test. The test is a 20 minute unique screening programme supervised by Dr. Zulia Frost, which provides a full wellness profile following a non-invasive bio-energy approach. The results will be used to build a full wellness profile and a wellbeing programme for their stay with exact lifestyle and nutritional tips based on their stress levels and custom needs. Bespoke Wellness Stay (3-nights) from £3,275 per night based on 2-adults, andronis.com
Read our review of Andronis Concept Wellness Resort here.
4. Chronotherapy
Sleep health is once again under the microscope, with more spas than ever offering sleep retreats and programmes. Germany's Lanserhof Tegernsee offers a programme that includes a medical Chronotherapy analysis, focusing on the sleep wake rhythm. Expect light therapy and blue-light filter glasses for guests at night; high-tech FreshBeds and smart sleepwear that optimises body temperature and a kill-switch in rooms that shuts off all Wi-Fi, light and electro smog. Sweet dreams guaranteed. lanserhof.com
5. Going Green
The eco-revolution infiltrates the wellness world with the travel industry under a microscope and the ever-pressing need to cut carbon emissions a top priority. Check in to Stanglwirt, Austria, a zero-emission Herbal Spa geared for relaxation with natural light, living walls, a seawater aquarium and Europe's largest mineralised saltwater pool. Try the spa's Herb Hike with psychotherapist Ava Annama to learn about the treatments inspired by Mother Nature and to pick herbs for a herbal bath. stanglwirt.com
DISCOVER MORE
Best Spas for Weight Loss | Best Spas for Exercise | Best Spas for Alternative Wellness