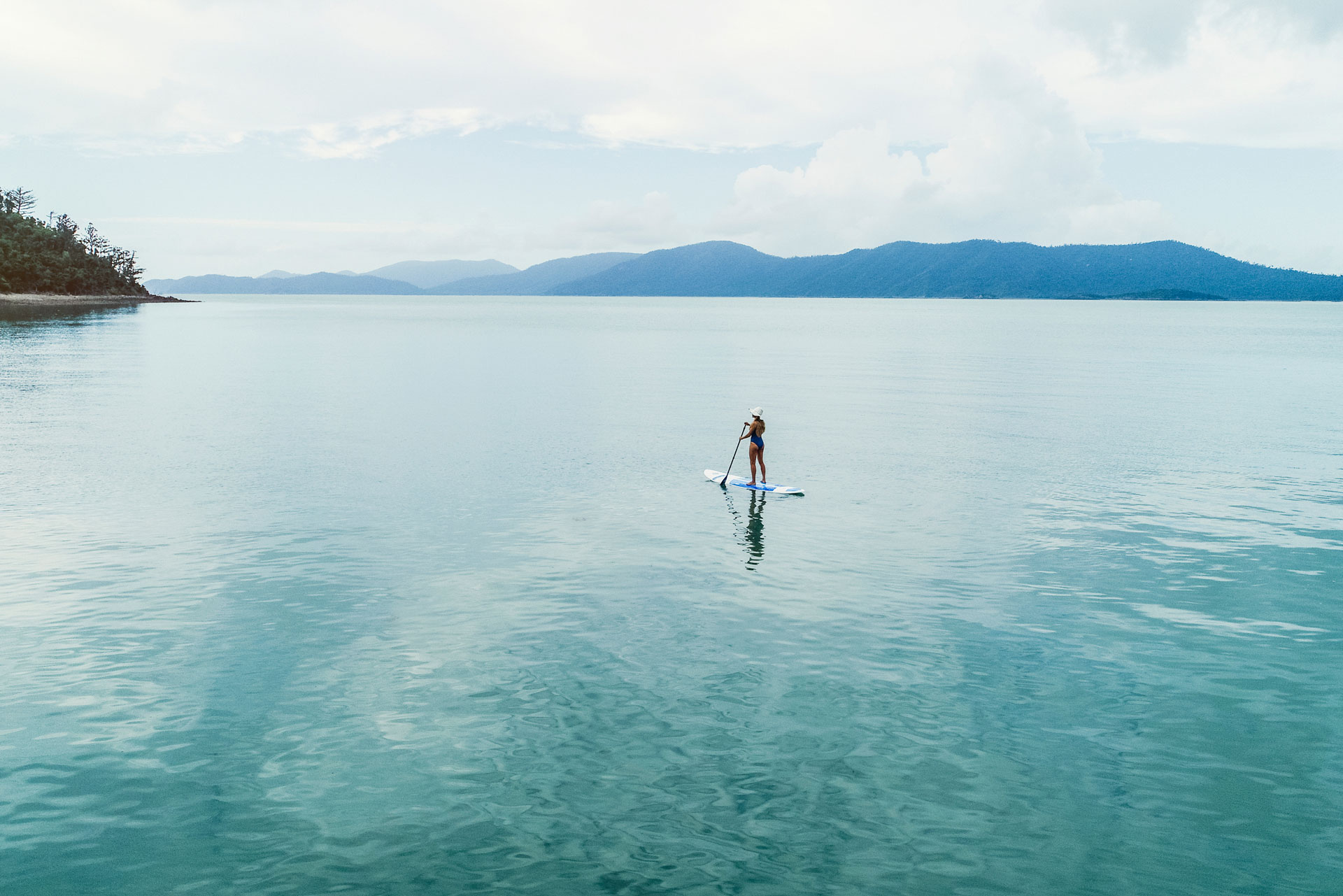 Discover Queensland, Australia on a Sustainable Road Trip
Take only what you need
When she embarked on a sustainable road trip through Australia's Queensland, Lallie Fraser had no idea that she would also be navigating a global pandemic. But travelling at this strange and unusual time had its lessons, nonetheless…
Sustainable Road Trip through Queensland, Australia
As I embarked on my trip to Australia, the first few cases of coronavirus were starting to appear and the UK's standpoint was still deemed to be somewhat laissez-faire. Within a week of being there, the cases had multiplied into the thousands, London was locked down and Australia implemented a period of 14 days' isolation for all international arrivals. As where we travelled in Australia was (thankfully) predominantly off grid and hadn't experienced the effects of the virus at that point, we were able to travel freely, however clocked the angst of some locals as soon as they heard a Pommy accent and a subtle step back was taken. This is the age of travelling at the onset of a global pandemic we were lucky to be able to move around without too much trouble.
The point in giving this context is that at a time – when the world seemed like a scary place and the headlines like something out of an episode of Black Mirror – learning the ways of how the Aboriginal people respect the land and the way that the country's sustainable travel vanguard give reverence to this, gave hope for the future. Indigenous tribes world over were the pioneers of sustainable living and travelling, and many lessons can be drawn from the way they live as part of the land – namely, only take from it what you need making sure there are enough resources for others when you have finished and treating it with respect as if it were your home. After all, it is.
7 Scenic Destinations to Drive to Post-Lockdown
Cairns: gateway to the Great Barrier Reef
You will arrive in Cairns tired and relieved to be there after a nearly 30-hour journey, so give yourself 24 hours to decompress. It will feel very far away from home, with luscious green hills protruding from the blue sea to welcome you.
Cairns is the gateway to the Great Barrier Reef, and with so much to explore in the rest of Queensland, a night there to recalibrate is enough. Last year, the Crystalbrook Collection, a new Australian boutique hotel group, breathed life into the hotel scene. The brand is fully committed to responsible luxury at every level and are leading by example in Australia's tourism scene – even the hotel keys are made from bamboo chips. By the end of 2020, there will be three distinctive hotels in Cairns with their own character.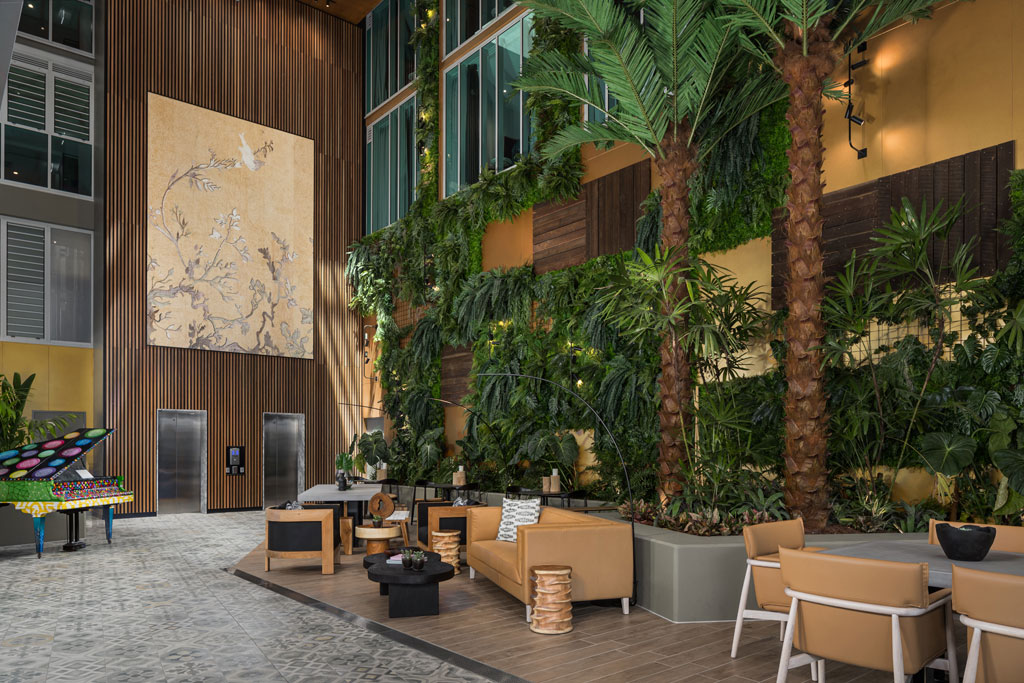 We settled for Bailey, the thoughtful and arty hotel, eye catching from the outset with its green living wall making the lobby both inside and out. Works by artists-in-residence and the local community are displayed in and around the hotel and the rooms have been artfully designed, with some of the prettiest hotel dressing gowns to date. Refresh in the pool and have a pick-me-up at the hotel's spacious Mexican-inspired outdoor bar, Pachamama.
Walk five minutes to sister property, Riley, to have a Jet Lag Ritual in the sublime Eleme Spa to alleviate puffiness and fatigue – it's a real corpse raiser. The spa uses an artisanal Perth brand, Sodashi, who have blended a special jet lag concoction. To fight the jet lag, book a late afternoon treatment to have a little snooze and then force yourself up for a few hours until it is an acceptable time to go to bed. If you fancy a drink or a bite to eat in the town, head to Fusion Art Bar & Tapas to watch the sun go down and see the city's famous fruit bats embark on their dusk journey to find food.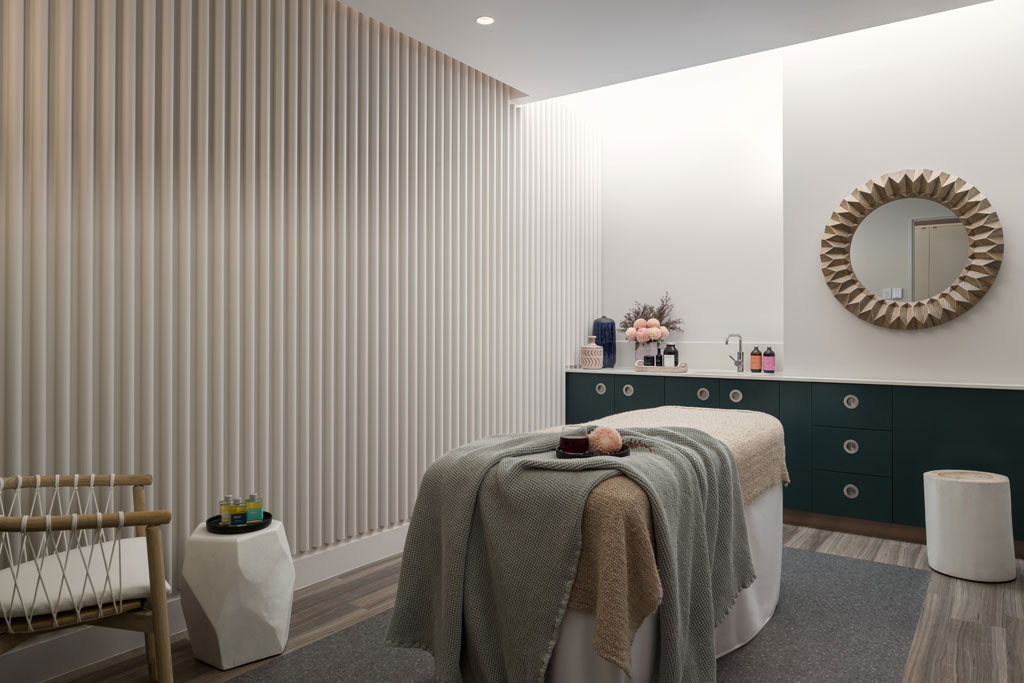 Daintree – home of the world's most ancient rainforest – to Mission Beach
Hire a car and drive up north to Daintree – home to the world's most ancient rainforest, over 100 million years old. It looks like the backdrop of Jurassic Park and actually you wouldn't be too surprised to see a dinosaur walking through the trees – watch out for the crocs that still remain.
Daintree Eco Lodge offers 15 rooms that have been respectfully built into the canopy, a veritable rainforest retreat. The balconies have netting around them, which means you can turn the air con off and leave the sliding doors open to fall asleep and wake up to the sounds of the rainforest: the humming of insects at night and a birdsong alarm clock in the morning. Sit by the pond at any time of day to watch it come alive with turtles and fish and the funny scrub turkey that might appear in a tree.
The food served at Julaymba Restaurant & Bar is all locally sourced and made with love, be sure to try the degustation menu to sample some the local delicacies – kangaroo carpaccio was a surprising hit. Barramundi is a local fish for Queensland, a tasty, meaty white fish that local restaurateurs prepare to perfection – look out for it anywhere you might choose to eat. Daintree Eco Lodge is the perfect launchpad to explore the local area.
Bucket-List Holidays to Book for 2021
Some must-dos include taking the Back Country Bliss River Drift Snorkelling, which involves two hours drifting down the Daintree River by its natural current, spotting turtles and wildlife all the way down – a magical way to experience the rainforest and lie back and soak in the peacefulness of the trees. Go to Mossman Gorge for a dip and take an Aboriginal Dreamtime Walk to a sacred part of the forest to learn about how indigenous people have been living and learning from the land for thousands of years. The symbiosis of the rainforest and how Aboriginal tribes live with their natural environment was the inspiration for the Hollywood blockbuster, Avatar. Standing among the trees and hearing the age-old stories, you can absolutely believe it.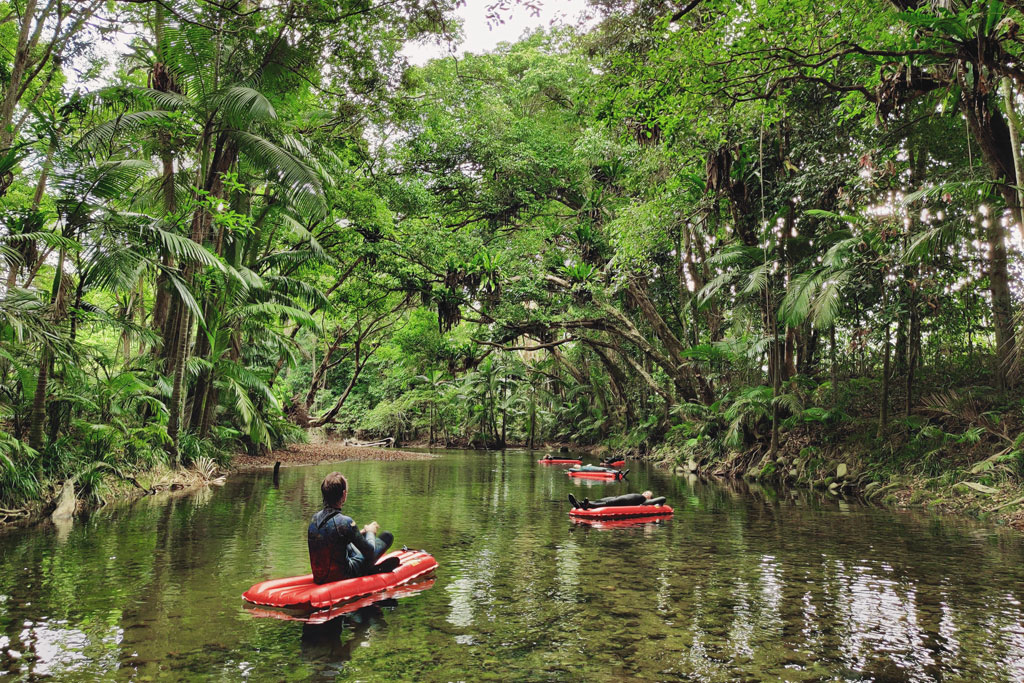 Spend a day at Cape Tribulation, 90 minutes north to see the only place in the world where the rainforest meets the reef, the northernmost part of the Great Barrier Reef. A bucket list event is taking a horse ride along the beach with Cape Tribulation Horse Riding, where you can lead your horse into the sea. For children, Daintree Discovery Centre is a perfect place to have an interactive and educational trip around the rainforest, learning about its history and meeting some of the inhabitants.
About a minute's drive up the road from the stables is a natural pool called Mason, a heavenly paradisiacal spot for a swim before or after riding. On the way back to Daintree Ecolodge, make sure to cool off at Daintree Ice Cream, where lots of curious flavours are made from their abundant orchard.
Although you will want to stay for longer in the fairytale environs of the rainforest, the journey southwards is beautiful along the Great Barrier Reef road with a number of breathtaking stops along the way including Babinda Boulders and Josephine Falls, natural pools to take a dip in steeped in folklore (always make sure to have swimmers to hand). Port Douglas is a good stopping point for lunch or dinner too. Check out Melaleuca, which has fast become one of Australia's best restaurants, serving modern Australian cuisine by a young and dynamic team.
Three hours south of Daintree is Mission Beach, famous for long sweeping stretches of sand, but expect more of a touristy feel here. Castaways Mission Beach Resort & Spa is beachfront and serves up wicked seafood, a great wine list and clean rooms perfect for a night or two. Australia is so big that an hour or six here and there is just what you have to do to get from A to B. With scenery so eye poppingly gorgeous, there is no time wasted driving either. We woke before sunrise to drive six hours down the sugar cane plantation lined Bruce Highway (95% of sugar produced in Australia is grown in Queensland, up to 85% of which is exported to the EU) to get to Airlie Beach, the gateway to the Whitsunday Islands.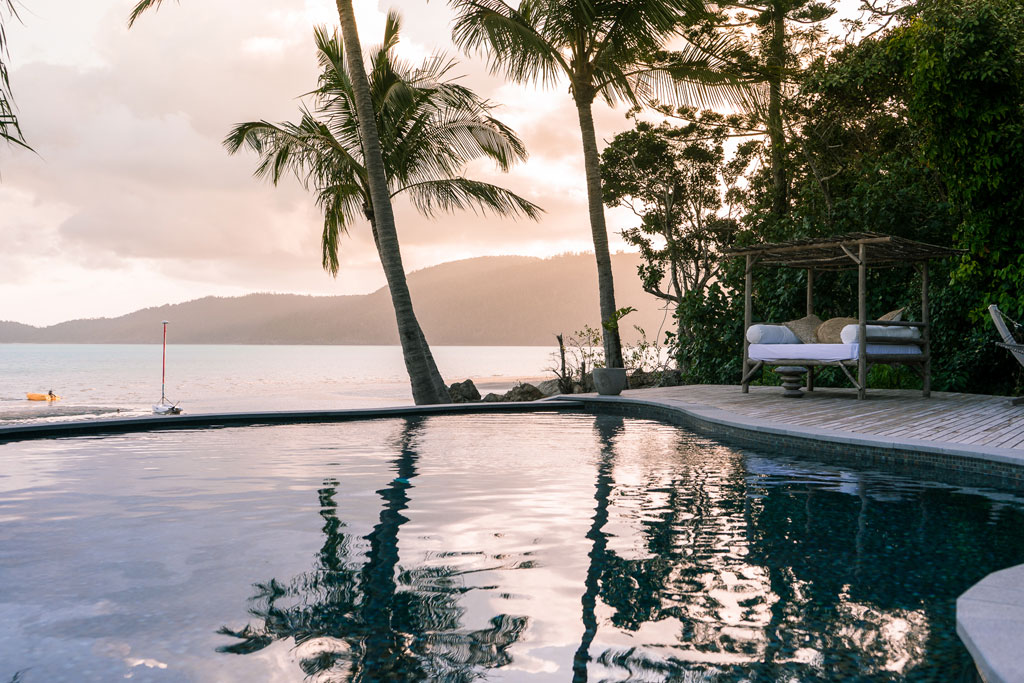 Airlie Beach: a paradise island in one of Earth's most precious places
Airlie Beach is glitzy and gorgeous, with colours reminiscent of a Slim Aarons photograph – you would be rightly tempted to stay a night or two in this technicolour dream. Or, jump on a 15 minute helicopter ride over the blues of the Whitsundays to Elysian Retreat, Australia's first hotel that is 100% solar powered which opened in 2019. Elysian Retreat rebalances what's important when on holiday, letting the private setting take centre stage. With only 10 villas overlooking the sea in a 3 hectare private cove, this is Robinson Crusoe meets India Hicks. Every corner of each room has been carefully curated creating such a peaceful environment, you are arrested by the sense of slowing down and absorbing it in.
Sit in the hammock on your private balcony or head to the pool, where you have to blink twice to believe the scenery is real. There is a central octagonal villa where all meals take place, as well as housing an excellent game selection and an eclectic library. If you're not a fussy eater, let Thom the chef choose your food for you, which will have been grown in their island garden or sourced from a local island or mainland. The dishes are always perfect for the mood: black salt Spanish mackerel with a quinoa, coriander and cashew Salad with a Ginger Salsa, coconut tapioca pudding with mango, orange and mint salsa and star anise syrup, and more…
By being completely off-grid, Elysian Retreat avoids up to 120 tons of carbon emissions per year as the power of the sun operates all electricity as well as evading the need for fuel to be transported to the island too. There is minimal waste, the amenities in the room are Aussie-made and earth friendly (and delicious) and the spa offers Ayurvedic-inspired treatments. Each detail is precious, from the telescope to spy the unadulterated view of the twinkly night sky, kayaks to explore the shore and private yoga classes to start or conclude your day in the most chilled out way. When the discussions of how quickly we might have to get home started to take place, the idea of getting stranded at Elysian Retreat were extremely tempting. It is such an intimate setting, you soon feel like part of the family run by Charlton and his wonderful team.
Spirit of Queensland: a bucket-list trip
Australia is huge – Queensland alone is seven times bigger than the UK – so train travel is one of the most effective and evocative ways to travel. Train travel in Queensland opened up in 1924 to connect the more cosmopolitan Brisbane to Cairns, opening up tourism opportunities in the latter. Fast forward to the 21st century and the Spirit of Queensland train was launched with a revolutionary RailBed meaning that at night the cheery staff on board will serve a yummy dinner before magically setting up your chair into a flat-lay bed.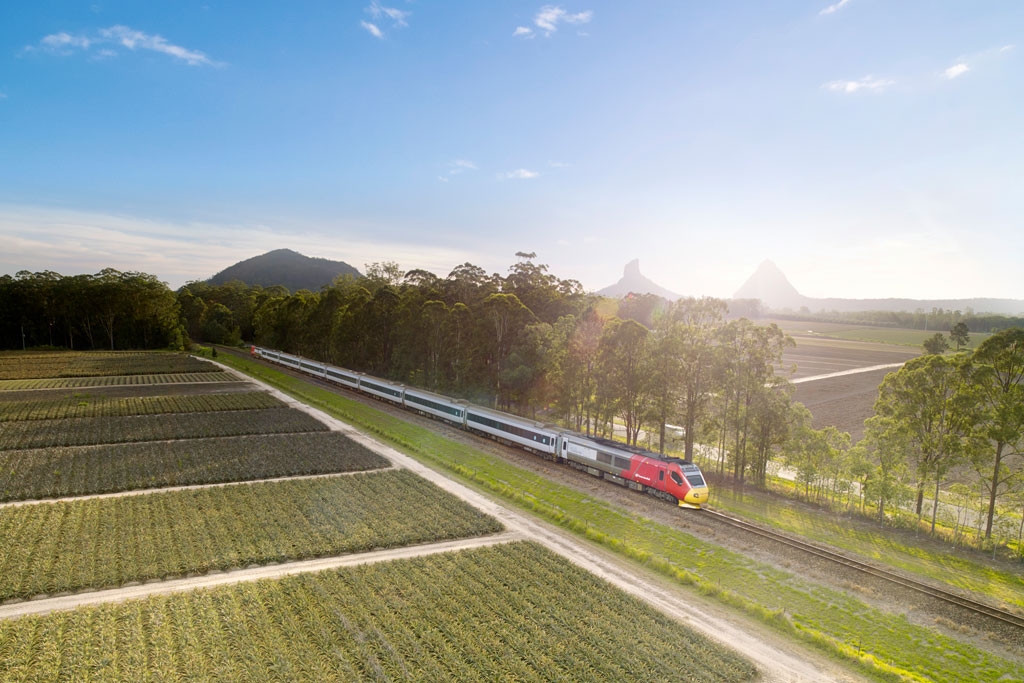 If you're feeling sociable, you are likely to meet a host of interesting characters on board all with their own stories of where they're travelling from and going to next. We alighted at Proserpine – a 30 minute drive from Airlie Beach (Spirit of Queensland has a designated bus that will take you straight to the station) and sped through the night to arrive at Maryborough West at dawn, which is the best stop for getting to Hervey Bay on the Fraser Coast.
A wild adventure on Fraser Island
The Aboriginal name for Fraser Island is K'Gari, which fittingly means paradise. Its modern name was taken from Eliza Fraser, who was shipwrecked there in the early 1800s. It set the scene for the secret training ground to Australia's Special Air Service commandos, which carried out one of the most audacious raids behind enemy lines in Singapore Harbour during WWII. It is the world's biggest sand bank, where ancient rainforests stand alongside spectacular freshwater lakes, wildlife (dingoes! Wallabies! Possums! Turtles! Flying foxes! Kingfisher cockatoo! And many others…) and a 75-mile beach with streams spilling into ocean.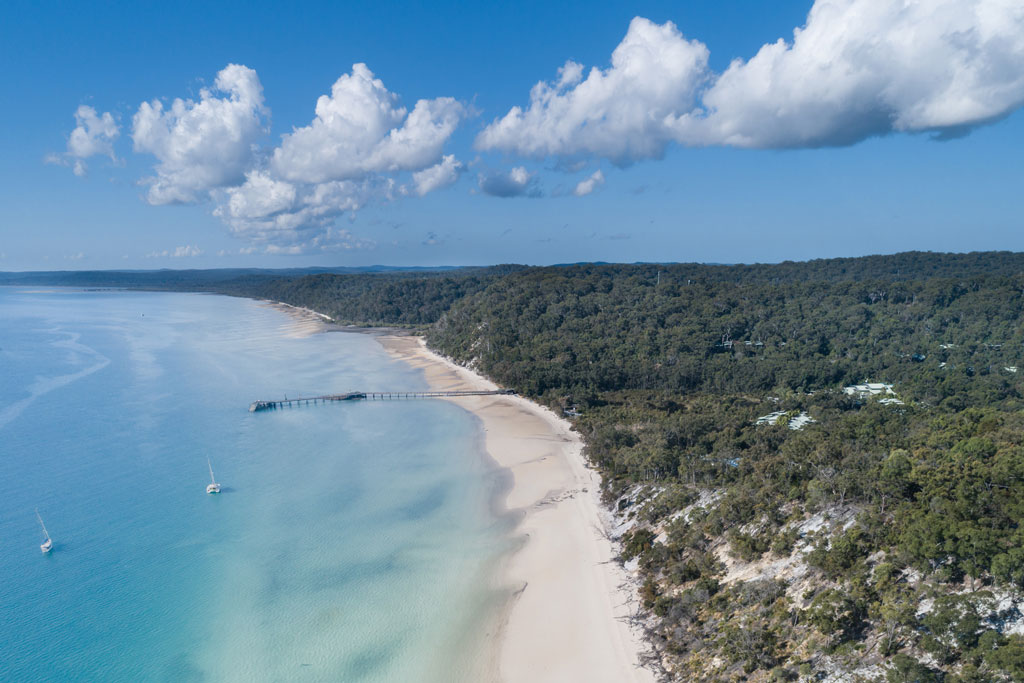 Take the 50-minute ferry from the mainland to Kingfisher Bay Resort, the gateway to this World Heritage Wilderness as the premier ecotourism hotel on the island giving guests access to unforgettable experiences. The Ranger team all specialise in some aspect of the flora, fauna and wildlife of the island, and lead activities such as nature walks and Sea Explorer Cruises where, if you're lucky, you might spot a dugong or dolphin. There is a selection of restaurants to choose from, ranging from laid-back buffet style to the fine dining Seabelle. This is an unforgettable stop, magic for families with children of all ages to explore somewhere that feels truly wild.
There's also the opportunity to hire a 4×4 to bomb around the island's dirt tracks that will eventually pop you out onto the famous stretch of beach – head down the sleek sand with the windows down and wild waves out the window. Towards the northern point is even a beautifully preserved shipwreck, Maheno, to gawp at.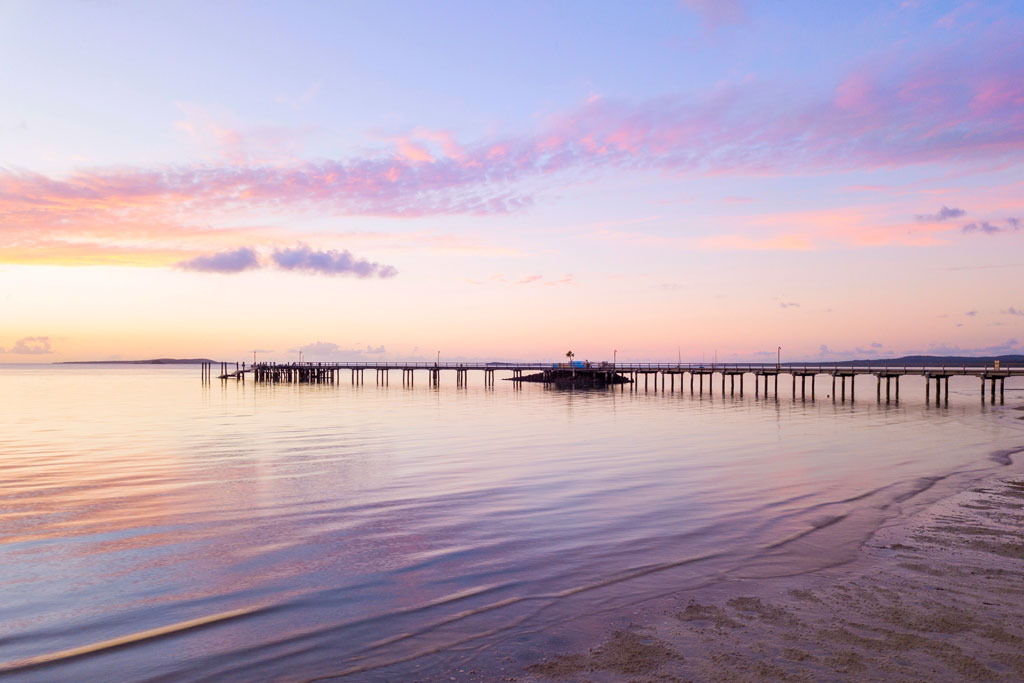 Explore the wild Fraser coast
If you have time on your side to spend a few days on the Fraser Coast then do, as it's widely undiscovered by tourists outside of Australia. During September and October, Hervey Bay is the only place in Australia where humpback whales stop to rest and play for up to 10 days. For the rest of the year, it is a chilled out coastal town and one of the few beaches in Queensland where you can actually swim in the sea. Make sure to stop for lunch at Enzo's on the Beach and if you're staying, check out Hervey Bay Mantra Hotel.
Further south is a town stopped in time, Maryborough, where one P.L Travers – better known as the creator of Mary Poppins – was born. Stroll the heritage-rich streets (in the late 19th century this was Queensland's main trading post) and if you're there in late June or early July, then there is even the Mary Poppins Festival to enjoy. A special place for families and a great area for fishing too for any keen anglers. For more information, go to visitfrasercoast.com.au.
Beachside bliss in Noosa
90 minutes south of the Fraser Coast, the mood and scenery changes somewhat to something a little more glam. Noosa has a California vibe – a super-chilled surf town filled with mega-watt houses, cool independent beach boutiques and a plethora of tanned and toned people proud to call this place home. If you've been on the road for a while, this is the place to stop and spend a few days at one of Noosa's immaculate self-contained beachfront apartments. Culgoa Point Beach Resort overlooks the pristine waters of the Noosa River, the Noosa North Shore and beyond – a home away from home of dreams.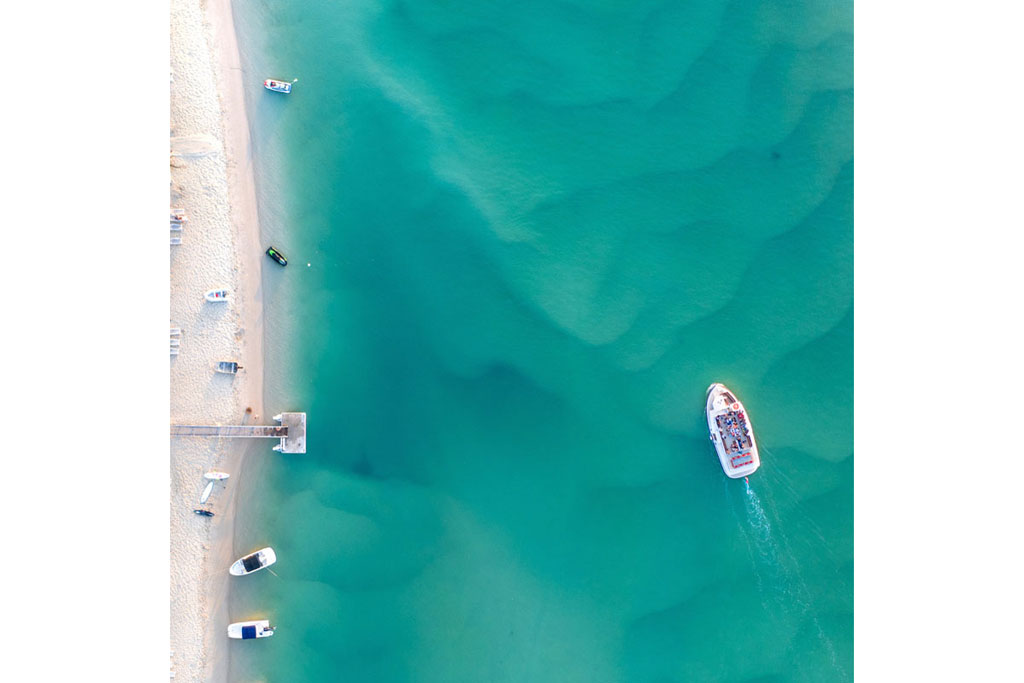 Exploring wise, take to the Noosa Everglades (the only other Everglades on the planet, aside from the Florida Everglades in the US) on a kayak with Kanu Kapers Australia, who run self-guided tours through the Everglades. It's a magnificent way to view the bird and plant life in a setting that makes you feel like you're the only people on the planet. If you do this on a Sunday, check out the Noosa Farmer's Market first to pick up snacks and lunch for the day: it's a mecca for wholesome deliciousness where you'll want to sample a bit of everything.
The Noosa National Park is a wildlife sanctuary protecting beautiful stands of eucalypt forest synonymous with Australia (look out for the koalas that live up them). It is just a 30-minute stroll from the main beach, and houses a number of different trails, from quick 15 minutes ones to longer day trips. For a relaxed walk, pick up a coffee and take the easy coastal route – the coffee in Noosa is sensational.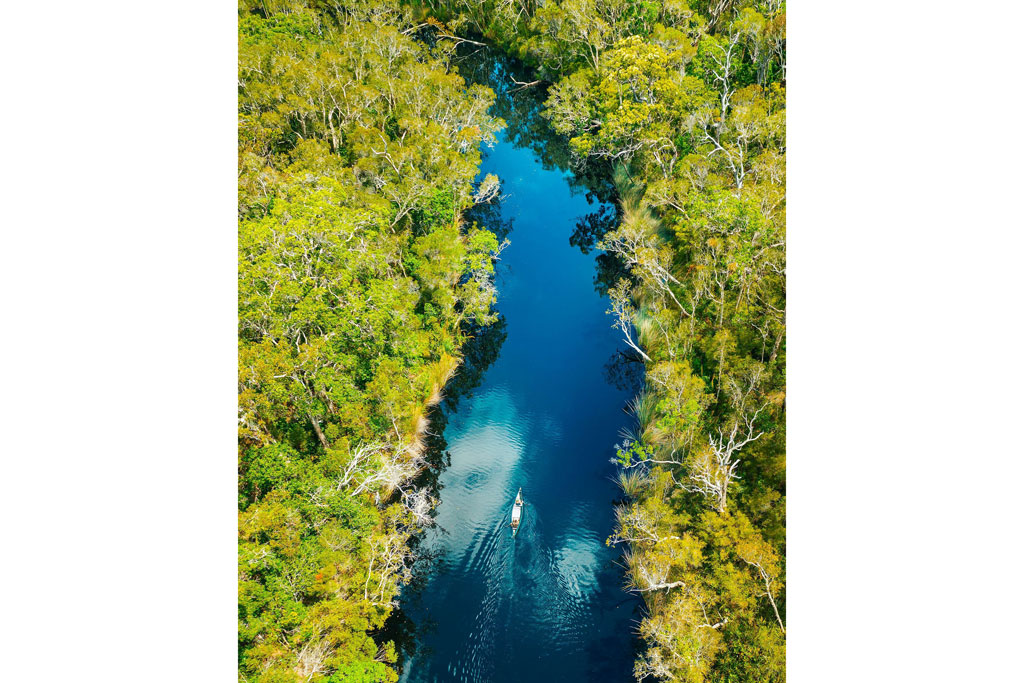 There is a thriving restaurant and bar scene that will hopefully survive the threat that coronavirus has posed to their existence. For a memorable dinner, take the Noosa Ferry at sunset to Noosa Boathouse, which amongst other things (takeaway fish & chips and the local's favourite coffee shop, Sunset Bar) houses a smart seafood restaurant which practices complete sustainability in its whole supply chain. Try their daily Feast Menu, a shared selection of the Chef's daily specials which takes away any angst of choosing the right thing.
Along the main Hastings Street are some brilliant epicurean delights, including Aromas Restaurant & Bar Noosa (European dishes in a French-style bistro) and Season Restaurant & Bar, a superb spot serving up Modern Australian cuisine overlooking the ocean. Head to Café Le Monde for drinks and music afterwards.
One place not on this list is Queensland's capital, Brisbane, which would make a natural departure point back to Europe with good international flight links if you choose to end your Queensland adventure here. Wherever you choose to go, with family, a lover or a friend, it will be the trip of a lifetime that will leave you dreaming long on your return home.
NB: Queensland has over 6000km of beautiful coastland waiting to be explored. To ensure your safety, make sure to always swim between the red and yellow flags at patrolled beaches, look out for and heed any signs and avoid swimming when beaches are closed. In the tropical north, it is also recommended that you wear a full-body lycra suit or equivalent to provide a good measure of protection against marine stings, particularly during the stinger season (generally from November to May).
MORE TRAVEL:
The Hottest European Summer Breaks / The Guide to Western Australia