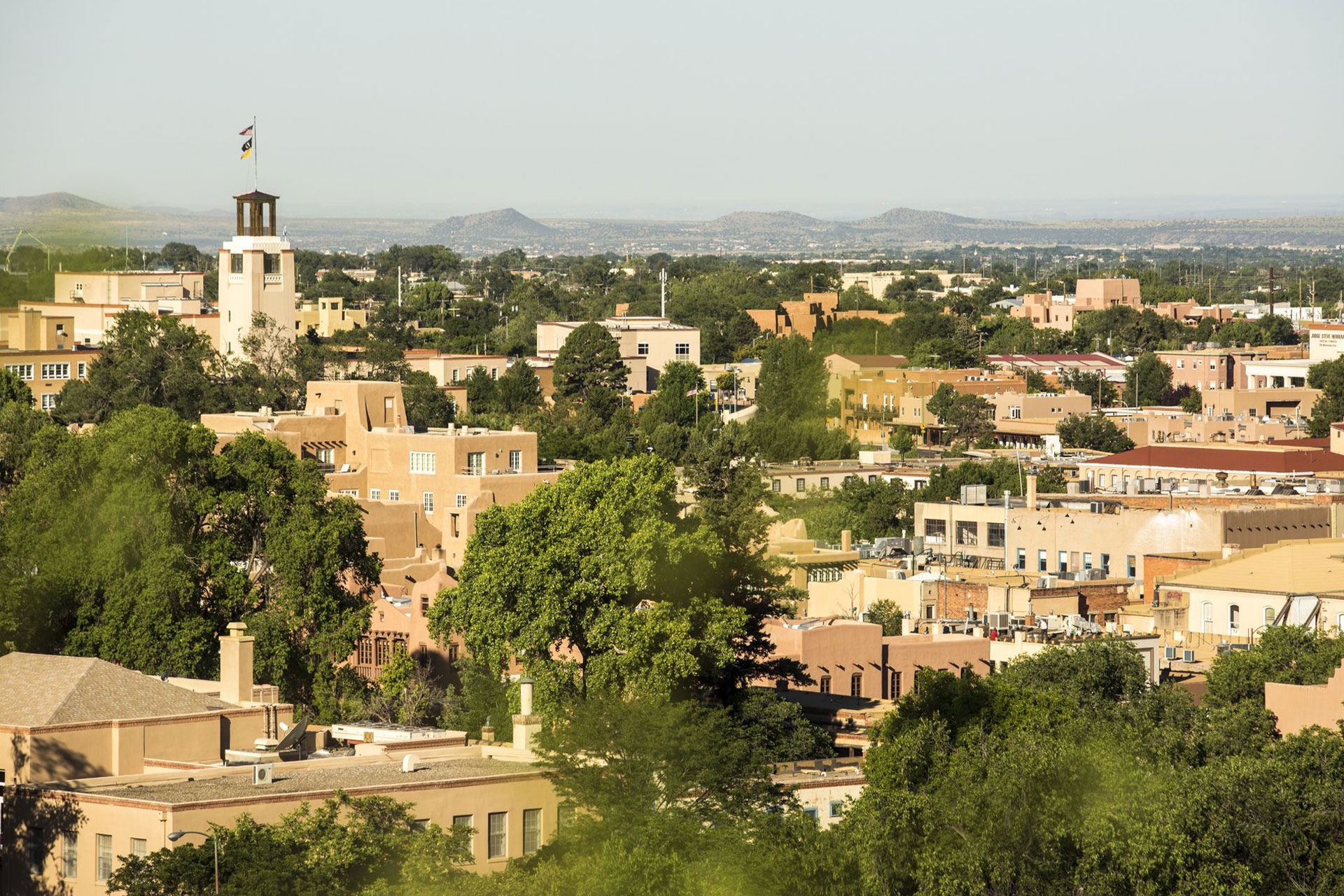 The C&TH Guide To Santa Fe
---
Accompany Alice Howarth on a quest across the historical city of Santa Fe
A destination where Native American, Spanish, and Anglo-American cultures exist together, many influences are weaved through Santa Fe, showing up in everything from the food to the churches, the galleries to the shops. In this guide, Alice Howarth reveals some of the best places to eat, sleep and explore within this historic American city.
Read the C&TH Responsible Tourism Guide
The C&TH Guide To Santa Fe
Ask anyone who's been to Santa Fe about it and nine times out of ten, they'll gasp and follow quickly with: "you'll love it – there's just something magical about it". It turns out, they're not wrong. The adobe city is so picturesque, at times it feels like you're looking at the inside of a glossy travel brochure. 
Quintessentially New Mexican, the oldest state capital in the US stands at the base of the Sangre de Cristo Mountains. The centre spills out from the iconic Plaza and crooked streets are lined with Spanish Pueblo style houses that glow in the sunlight.
STAY
Despite being a small city, Santa Fe has more than its fair share of impressive hotels. There's luxury resorts, swanky inns and some big name chains but if you want a slice of authentic New Mexican accommodation, then El Rey Court is a solid choice. 
An 86-room motel, it's not hugely boujee, but its where the cool crowds hang out, and you'll get to nod off housed in your own adobe boudoir. Each room is unique but there's a common creative thread that runs through the interiors. Expect local art, Navajo fabrics and custom wooden furniture. The La Reina bar is worth dipping into for a mezcal as is the pool if you're there in the right season. Located on a former stretch of Route 66, it's a 10-minute drive to Santa Fe Plaza.
EAT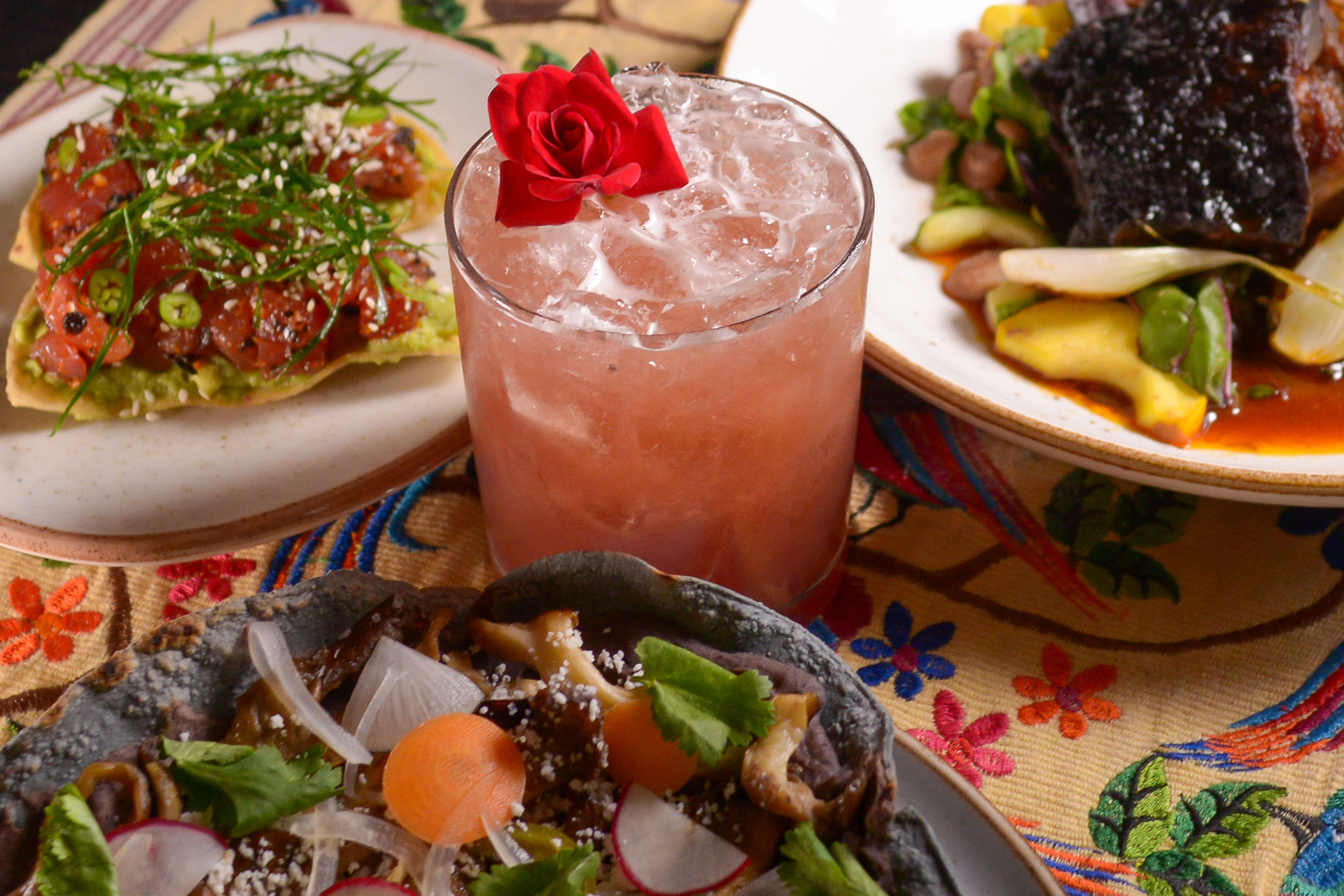 Paloma is cosy yet buzzy and serves up excellent Mexican food – some authentic, some with an American twist. The dishes are super fresh, spicy in the right places and cooked using a lot of ingredients sourced from surrounding farms. An equally strong cocktail menu runs too with an agave-focus. Start with the mezcal flight and then move onto one of the perfectly crafted margaritas – they're as punchy as they are delicious.
When you think of New Mexico dining you likely don't think of Indian food but Santa Fe's only Indian restaurant is worthing getting a seat at. A casual spot, its a favourite with locals and out-of-towners alike, who come in their droves to sample the authentic and delectable Southern Indian filled pancakes. We'd recommend the paneer and pea or lamb keela variety.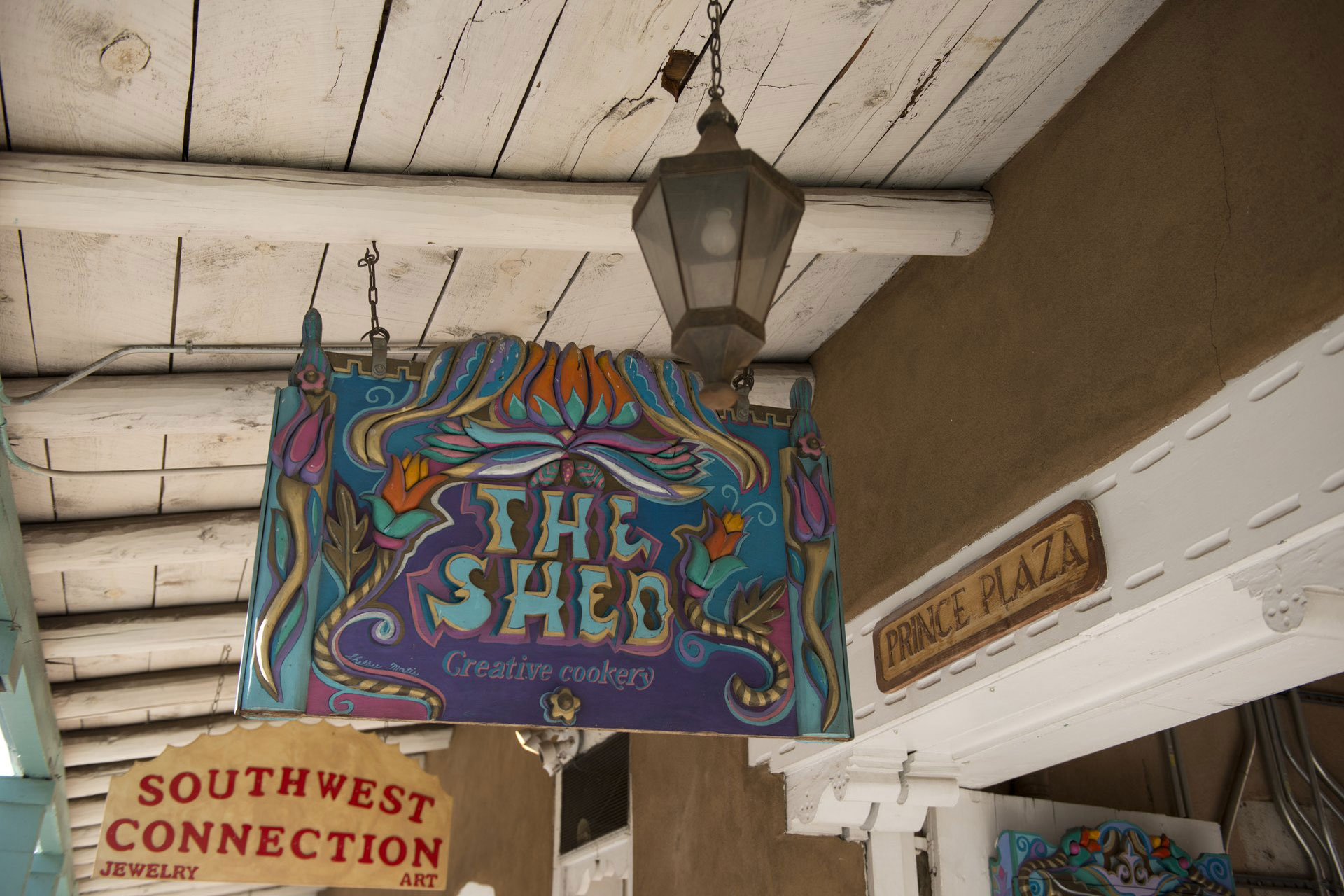 On the trip, more than a handful of people enthusiastically announced that The Shed serves the best New Mexican food in the Southwest – so, naturally, it was on the itinerary. A casual spot with both courtyard and inside seating, it's located just off the Plaza and is an excellent place for lunch or dinner. The menu is lengthy, but skip the um-ing and ah-ing and go straight for the red chile enchilada – it's the stuff of legends. Walk-ins are accepted but queues can be long, so it's worth making a reservation.
DO, SEE AND SHOP
Seeing as this region of New Mexico is what inspired much of Georgia O'Keeffe's most famous works, its not surprising that Santa Fe is home to a museum celebrating one of the most important artist of the 20th century. She lived in Santa Fe during the last years of her life but maintained a studio and home just one hour away. More than 100 works are on display at the museum downtown, but do carve out time for a private home and studio tour in Abiquiú to really get an understanding of her life. 
This museum​​ is an absolute treasure trove of folk art dating back hundreds of years to modern day and across all continents. Founded in 1953 by art collector Florence Dibell Bartlett, a Chicago resident who often travelled to New Mexico, it's home to 130,000 works with thousands on permanent display. From fabrics to wall hangings, 3D puppets to tin sculptures – if you're looking for any kind of creative inspiration, this is where to go. 
As it turns out, Santa Fe isn't all quaint houses and independent art galleries – there's a hip and happening side too. Meow Wolf is an immersive art installation housed in a former bowling alley owned by the Game of Thrones creator, George R.R. Martin. An immersive experience, visitors enter a Victorian house and have to figure out what happened to the fictional family that lived there. Weird, wacky and a lot of fun – it's a bucket list thing to do in the city.
Canyon Road
If you want to absorb Santa Fe's local art scene, Canyon Road is where to head. A half-mile long stretch, its home to restaurants, boutiques but, most famously, galleries. You'll find all sorts here – little souvenirs to pick up, beautiful paintings, sculptures, textiles and pottery, from contemporary artists as well as those preserving North America craftsmanship.
How To Get There
Fly direct from London Heathrow to Austin with Virgin Atlantic. Return fares start from £520 per person; virginatlantic.com
Fly internally with American Airlines from Austin to Albuquerque, New Mexico and rent a car with Avis to drive to complete your journey to Santa Fe (1 hour). 
Featured Image: Christopher Sherman