The C&TH Guide to Wellness in Qatar
---
Emma Whitehair explores this deluxe detox destination
A peninsula surrounded by the Arabian Gulf in the heart of the Middle East, Qatar somehow manages to balance being progressive, with maintaining its ancient heritage. Known for everything from its sexy high-rise skyline, to modest dress codes; desert adventures, to the upcoming FIFA World Cup – did you know it's also a hotspot for healthy holidays? The country's largest wellness destination (established by Chiva Som no less) opened this year. And with Asia being (kind of) next door, the traditional Arabic & Islamic wellness culture is heavily influenced by principles of the Far East. All tailored for the luxury traveller, this is a desert detox like no other, says Emma Whitehair. Want to know where to stay and eat, and what to see and do? Read our full guide here.
The C&TH Guide to Wellness in Qatar
STAY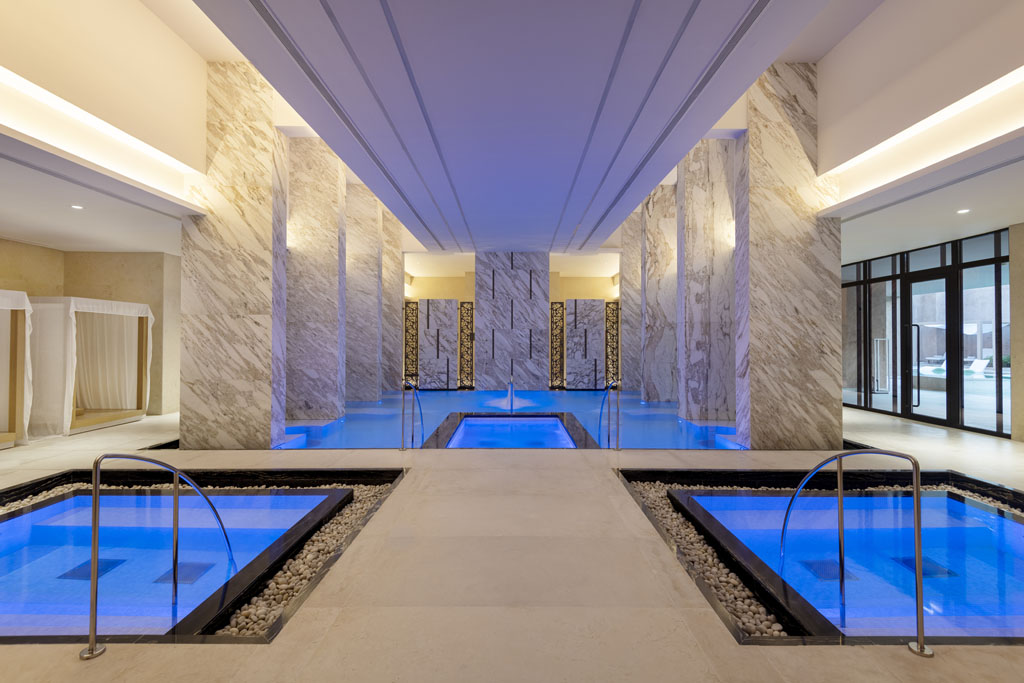 Zulal Wellness Resort is the Middle East's largest and newest wellness resort, with a traditional Qatari built simple concrete structure that has a contemporary feel. Think 'Nine Perfect Strangers', but more family-friendly, with Traditional Arabic & Islamic Medicine (rather than psycobilin) and you get the gist. Its remote desert location with wild beaches and minimalist design, offers retreat stays that aim to rebalance body, mind, and spirit, through nutrition, exercise and treatments. "Experiences" start from 3 nights, and guests can take advantage of an in-house dermatologist (one of the more renowned in Doha), a Gyrotonic rehab centre, to a watsu pool. Not to mention all the usual offerings you'd expect from a luxury spa.
For accommodation more skewed towards luxe than wellness – the Ritz Carlton Hotel in the heart of Doha is set on a private island offering panoramic views of the Doha skyline or sea. With a full size indoor, and air conditioned tennis court, junior Olympic pool, and epic 24/7 gym – fitness is at its heart. While the spa is said to be the city's most modern and innovative – a sensory experience with two hammann treatment rooms.
EAT
La Mar is Doha's go-to hot spot for tantalising Peruvian cuisine. Based in the InterContinental hotel, Chef Gastón's tangy ceviches, fresh seafood, and charcoal-grilled meats are well paired with signature-handcrafted cocktails such as the classic Pisco Sour. 
Those preferring more traditional dining experiences, Bayt El Talleh is worth visiting for its beautiful hilltop setting overlooking the Katara south hill, then stay for stand-out Levantine feasting. Just don't expect a wine or cocktail list here, as alcohol is not served in authentic Middle-Eastern restaurants such as this one – or Parisa, Souq Waqif, the city's top Persian restaurants. Set in the middle of the traditional Souq, Parisa features awe-inspiring kaleidoscopic interiors, with typical ornate chandeliers and intricate mosaics.
SEE
With nearly 12K square kilometres of desert located less than an hour from Doha, a day trip is a must. From a camel ride to dune bashing, there's plenty of ways to enjoy the sands. And if you don't mind being a little shaken and stirred in an air-conditioned 4×4 – you're in for a sumptuous rollercoaster-ride, speeding up and sliding down sandy slopes as steep as mountains. Making sure to stop to take in the mesmerising Inland Sea.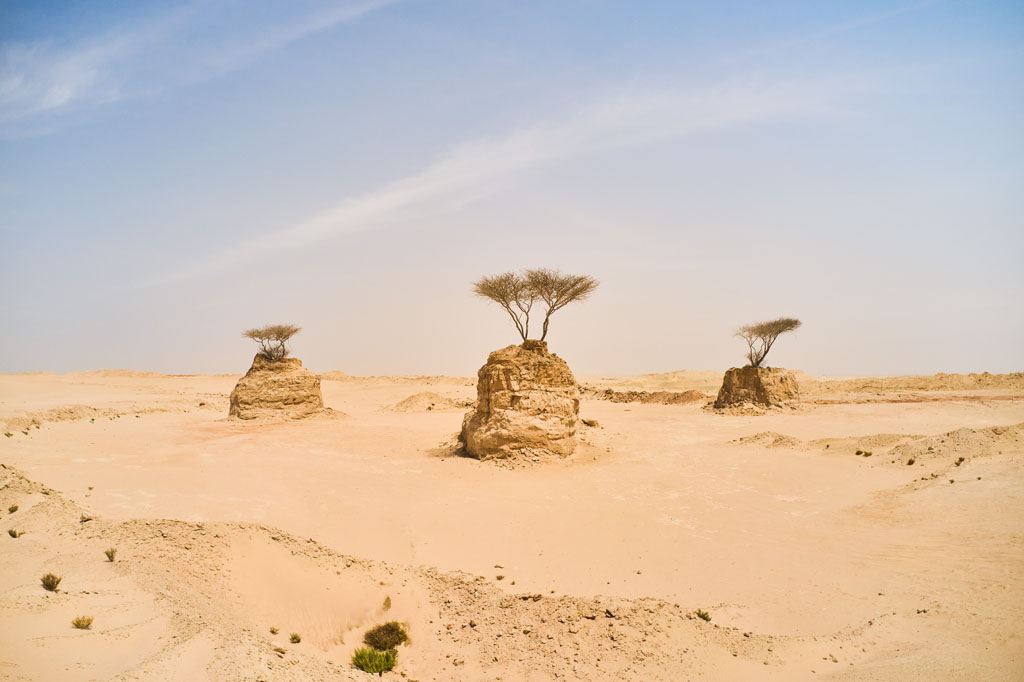 The Souq Waqif is also worth a visit, if only to roam amongst the beautiful traditional Qatari architectural style of the old town at dusk. Here you can buy traditional spices, handicrafts and if you have $100K upwards to spend, you can purchase a Falcon, which Qatar Airways can even let you fly home with.
DO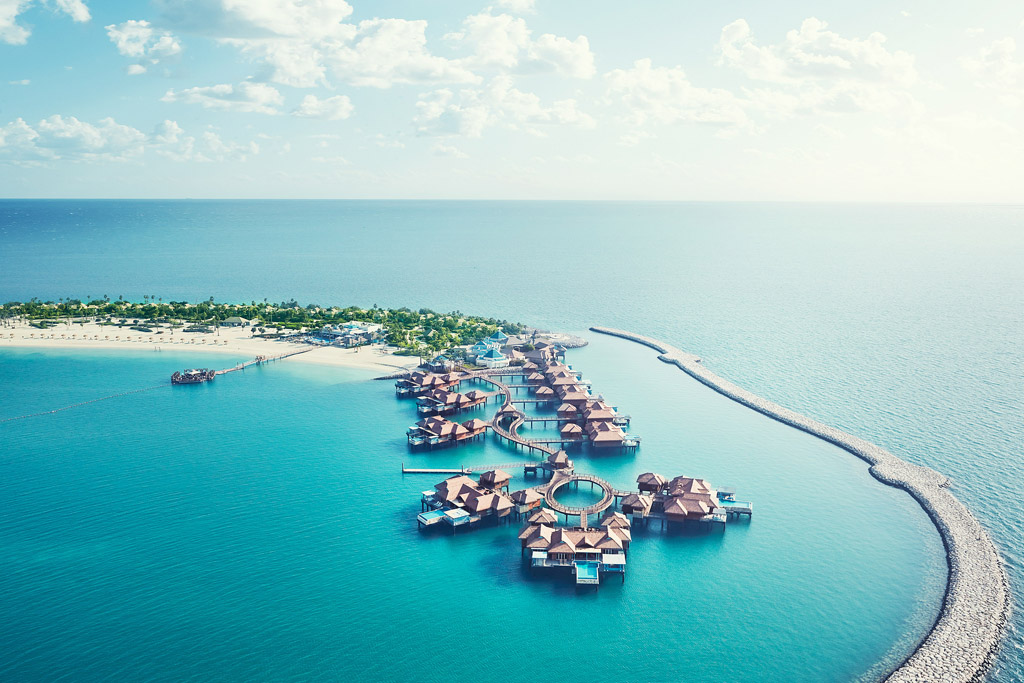 Enjoy a day retreat at Banana Island Resort Doha by Anantara. Located on a crescent of deserted golden beach, just off the coast of downtown Doha, this resort is only accessible by private catamaran. Guests can stay in elegant Balinese style overwater villas, or just take advantage of a day pass, which allows visitors to take part in offerings from sound baths to yoga classes; book spa treatments, and access its top notch restaurants.
BOOK
Qatar Airways flies six times a day from London's Heathrow and Gatwick direct to Doha's Hamad International Airport, and onwards to more than 140 destinations globally. Qatar Airways is the only airline to have held the accolade "Skytrax Airline of the Year" title for five years. For further information and to book a flight, visit qatarairways.com.
 For further information and to plan your holiday in Qatar, head to visitqatar.com.
READ MORE: 
10 Travel Books to Escape With / The C&TH Guide to Wellness In Dubai / International Wellness Retreats: The Best Places to Meditate in 2022